I decided to give my toddlers the valuable gift of learning through ABC Mouse this year. This year I'm not buying any toys. The toys end up broken by week 2 and then my hard earned money is gone down the drain. Listen, ain't no mama got time for that! I am not doing that this year. I will be getting my kids valuable, practical gifts they will actually use beyond Christmas Day.
Luckily my kids love learning. So I knew I wanted to get them some learning toys. My son gets super excited when he figures something out on his own. My baby girl is so inquisitive and loves to do puzzles. Her sister is creative, she likes to color and read. So naturally I wanted to get them something that would fit their interests, challenge them on their weaknesses and something they all could share. ABC Mouse was a perfect choice.
Now I'm a preschool teacher by day and I know what kids like and how they learn. They learn by playing and being interested in the activity they are doing. They maintain interest by being introduced to new things often and doing a mix of activities. So the idea of a learning toy that does the same thing day after day wasn't what I wanted.
In my preschool classroom, the computer and the iPad is a big hit. Partly because kids love electronics but mainly because they want to get on and "play" ABC Mouse.
ABC Mouse is an award-winning early learning academy for kids ages 2-7. There are over 1,000 lessons and learning activities included. It's a really comprehensive program that covers several areas of learning for a toddler. It has books, games, coloring pages, sight words, and math.
Enjoy a Free 30-day Trial of ABCMouse.com!
So I thought I would take a look at getting it for my kids at home. I went online and saw they were offering a 30-day free trial and decided to take advantage of that opportunity quick!
I let my 4-year-old play it and OMG let me tell you, he was hooked. He loved doing the puzzles and he loves doing the tracing words. He had a great time creating the avatar of himself for the classroom. And he got a giggle out of seeing his name listed as a student.
When you log in each child has their own personalized classroom complete with a teacher and a classroom pet. Chile now that's fancy, huh?
I was like okay he really likes it, cool. But let me tell you when this mama fell in love with ABC Mouse. We were in the car on the way to the grocery store one day he asked to play ABC Mouse. I was like, you can play when we get home. My oldest son said mom why don't you put it on your phone? I almost fell out of the driver seat. Why hadn't I thought of this before? I put that ABC Mouse app on my phone and my son was engaged in it the entire visit to the grocery store.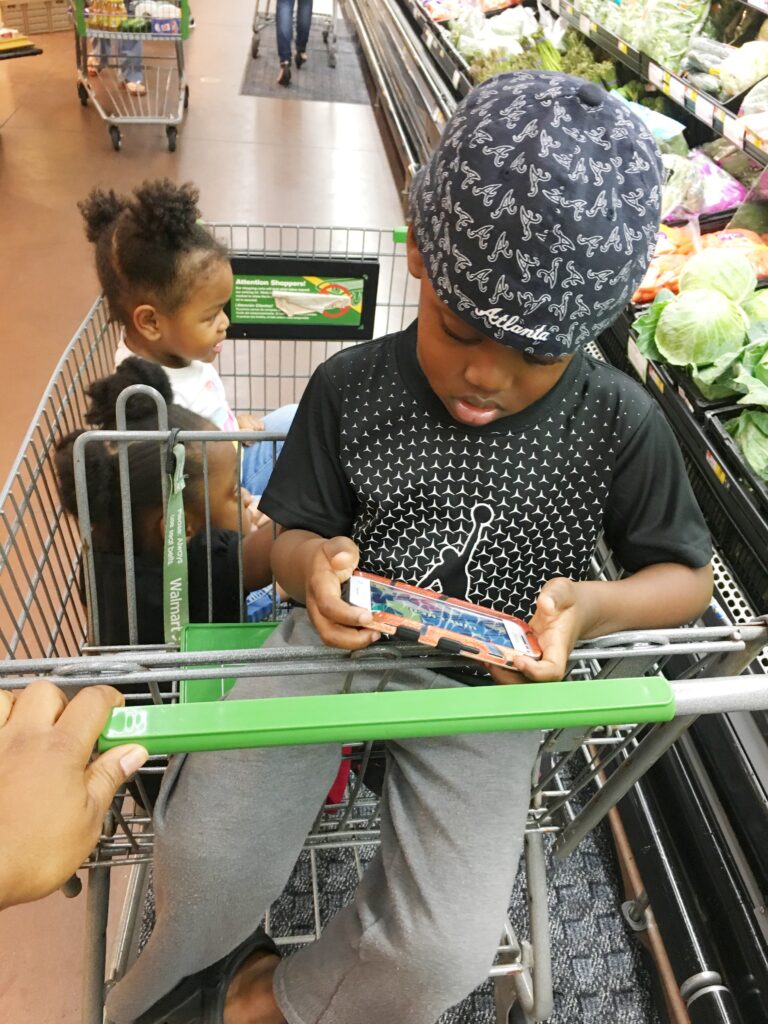 He is usually asking for EVERYTHING the store sells and trying to get things off the shelf but not this day. He was focused on that app. Now to a busy mom like me, this was a stroke of genius.
So needless to say I went home and immediately upgraded my free membership with ABC Mouse. I took an old cell phone I had and added ABC Mouse to it and he is good to go. He can bring it when we have to go out and keep himself entertained while learning. It's this mom's dream.
Enjoy a Free 30-Day Trial of ABCMouse.com!
My kids got an early Christmas gift and I'm glad about it. This gift won't be a forgotten about after a day and it will not be broken after a few weeks. I'm happy, they're happy and Christmas is going to be good.
Get 2 Months of ABCMouse.com for only $5
Take advantage of that deal now. There's no better gift to give to your toddler this Christmas.