Email me at [email protected] for collaborations.
MEET NAKISHA
I'm Nakisha, an African-American mom blogger, and single mom of four (read my courageous journey). I'm a Florida native and I love everything about this life; the weather, the beaches and of course, Disney! Admittedly, I enjoy the movies just as much as my kids (maybe more). Check out the fun travel content I've been creating exploring this beautiful state.
Just a few years ago I was finally getting a hang of this single parent life and I wanted to connect with moms similar to me. So I started the blog to share my journey and connect with those moms. Since then it has become so much more. I left my full time job to stay at home and actively raise my children. It's been the scariest and most rewarding experience ever. I'm passionate about empowering moms to pursue the life they want too. I do this with my video content, masterclasses and live events. Through my work at home tips, household management strategies and mom life hacks the goal is for single moms to find hope in knowing they are not alone and it can be done..
I have a degree in Public Relations and a background in financial services. I was a preschool teacher for about 2 years and these days I'm bringing all that experience together to focus on building my dream business and living my best life.
MY FAMILY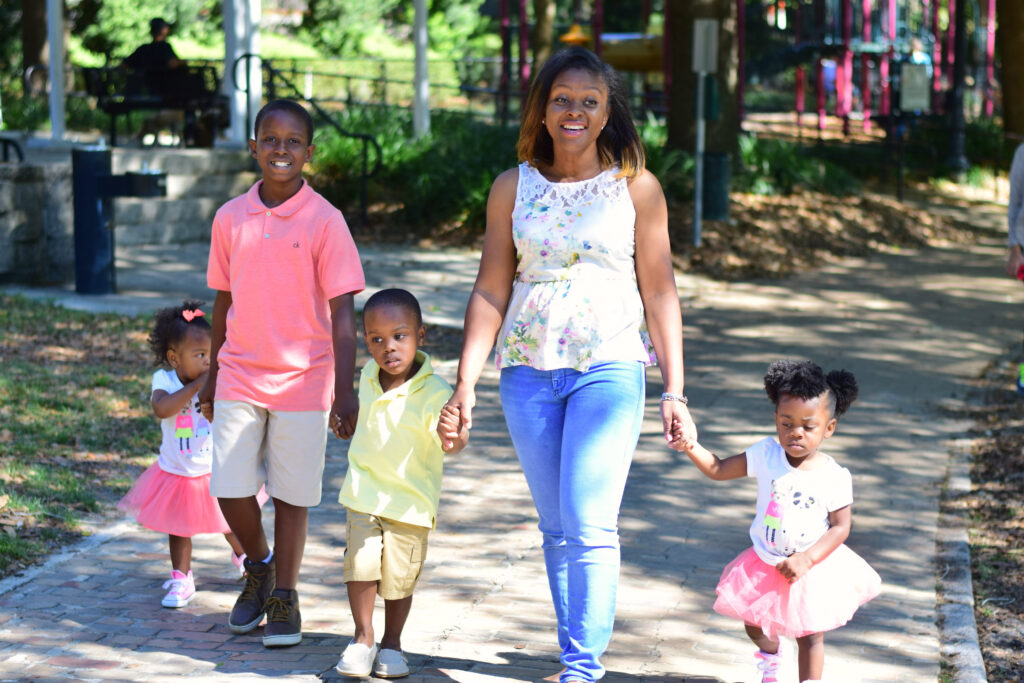 This is my little, big family. In their eyes, I'm near perfect. They keep me busy and keep me grounded. I teach them that no matter the family makeup, the love is all that matters. Even though it's just me, I love them with everything I've got.
This is my 12 year old, wise beyond his years, book smart, video game enthused preteen. He's in middle school now where he is the student government Vice President and on the junior varsity basketball team. He is an honor student and he is more responsible than I ever imagined. He is a leader that is always bringing his friends together to do good. I am so proud to be his mother, even though he doesn't like me to take his picture these days.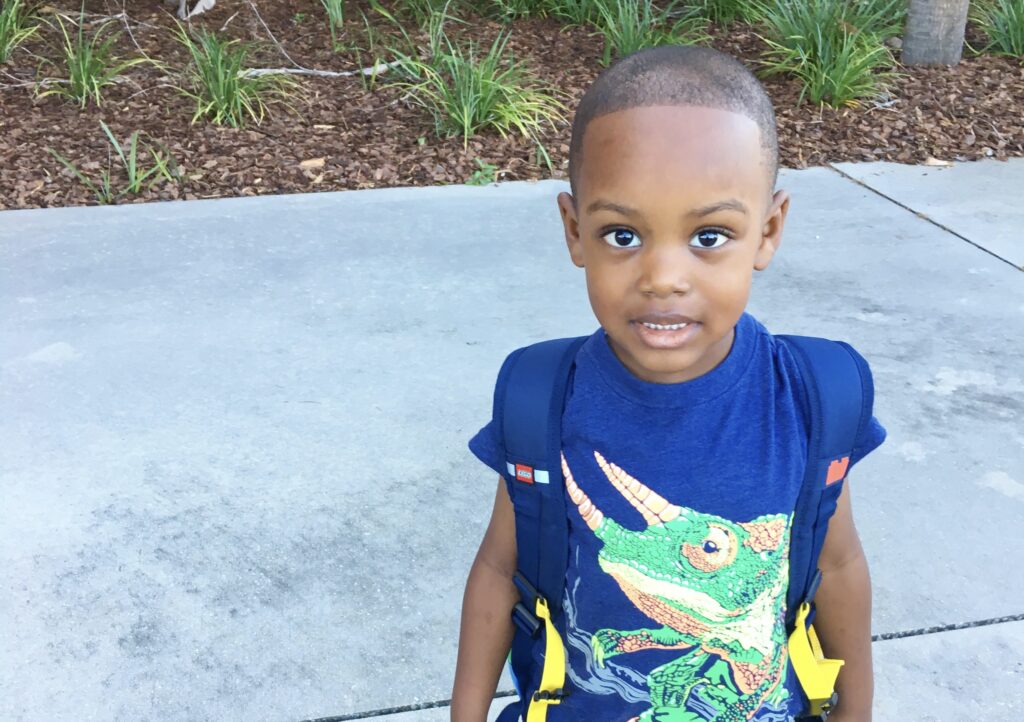 This is my 4 year old, energetic, Lego-loving, blossoming athlete. He is such a sweetheart and is always loving on his sisters. He is quite shy and quiet but he is definitely the family comedian.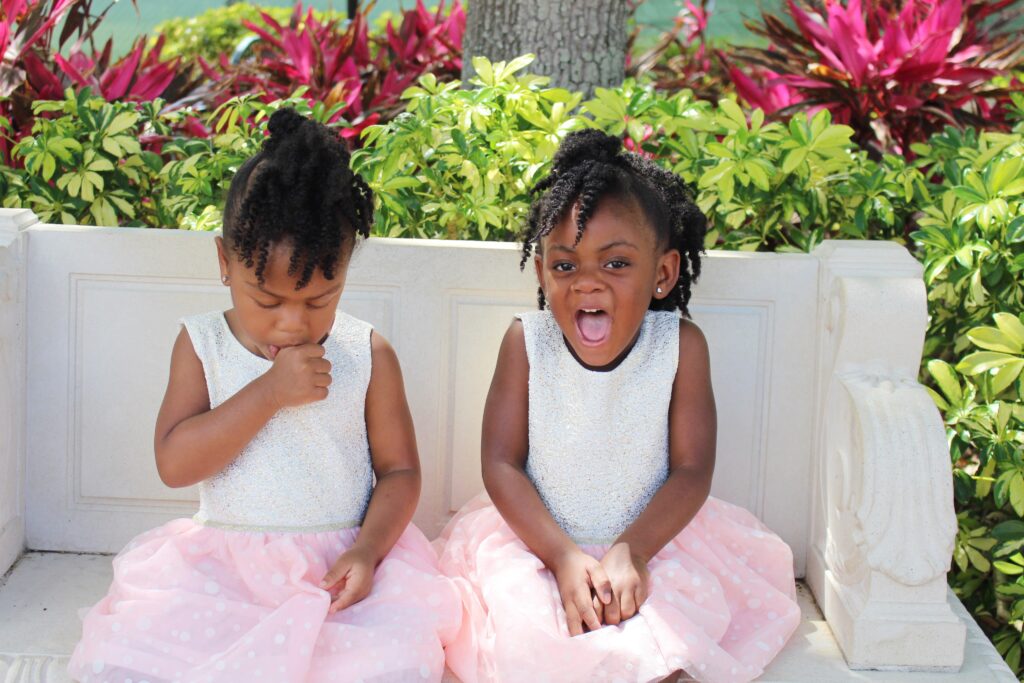 these 2 beauties are my three-year-old twins. My big girl is the sassy little twinsie who loves to hijack my computer and play in the kitchen cabinets. She loves books!! Her little library is seriously getting out of control lol. My friendly little foodie who loves to color and hide in her tent is the youngest of the bunch. She is very independent and loves to do things for herself. These little girls are so close and share a bond like I've never seen.
All in all, I love being their mommy. I love our dance parties and I love our fun sense of humor. But, with 3 toddlers running around, and being a personal uber to my preteen, it's not always easy. Most days our life is a beautiful mess.  I use that mess to create a masterpiece that makes motherhood look as good as it feels. While I am smitten with my kids, I work hard daily to be the best woman I can be for me, so that I can be the best mom I can be for them.
ABOUT THE BLOG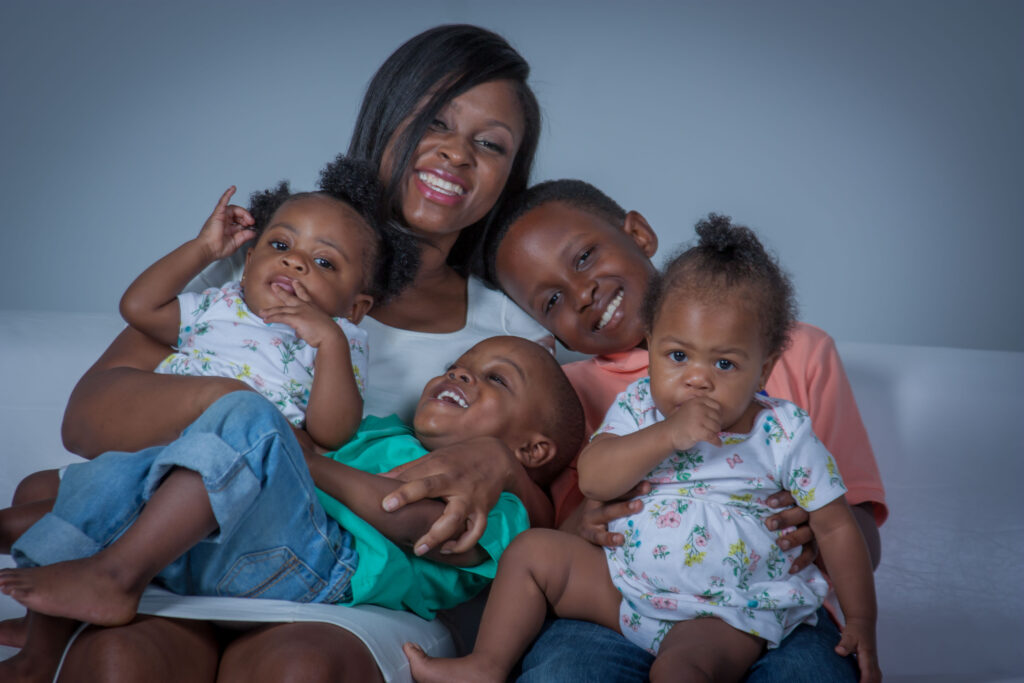 In early 2016 I began chronicling my life as a single mother of four. I was so overwhelmed with balancing 3 kids under the age of 3, a preteen, work and life. It was obvious that I had my hands full but I wanted to share how much fuller my heart was in the midst.
Nakishawynn.com was started as a way for me to share my methods on how I make it as a single parent of 4. Eventually, I began to share my life and my journey as a woman. Now it has become a full family lifestyle blog. This space exists to encourage, relate and connect with women who wanna have it all; and understands that everything doesn't have to be perfect to do so. I give candid insight into the life of the single, busy, working mom.
I speak to the things she has to consider from motherhood, beauty, quick healthy recipes, career, self-care and more. I show that you can be a great mother without sacrificing who you are as a woman.On the blog, I share a variety of posts. These posts will appeal to busy, ambitious working moms. I share my personal stories, tips, resources, and strategies on how I started over from nothing and created a life I love.
Here are a few of my most popular posts:
The Day I gave birth to my Twins via C-section Alone
I'm a Single Mom please Don't wish me a Happy Father's Day
7 Productivity Power Tips for the Busy Work at Home Mom
Inspired to Believe Bigger in the US Virgin Islands
BRAND AMBASSADOR AND INFLUENCER
I love partnering with brands and organizations to establish real long-term relationships that benefit my audience, driving interactions that lasts long after my post is published. Let's partner in building excitement around your products and causes. I am available for sponsored posts, brand ambassadorships, video reviews, press trips, and experiences.
Let's discuss ways we can partner to reach your goals. My media kit is available upon request. I look forward to hearing from you soon.
Email me at [email protected]
Connect with me on Instagram, Linkedin, Facebook, Twitter