As video continues to be at the top of every social media platform's priority, Youtube is still the top choice for information based content. Creators and business owners alike need a strategy for how to start a successful Youtube channel.
With over 2 billion active monthly users, the opportunity to get your brand in front of a new audience is massive. I mean, Youtube is the second most popular search engine on the internet, just after Google, with no indication of slowing down.
This growth has created an increase in creators wanting to start channels, but starting right from the beginning can be the difference between success and failure. Starting a successful Youtube channel simply comes down to choosing an audience you can serve, creating videos about topics you're knowledgeable on, getting new viewers to your channel, and keeping them interested in your content.
Since starting my channel 4 years ago, I've gained 60,000 subscribers, 2 million views and have made thousands of dollars from those results. In this post I am going to break down the specific things I did to help me get those results fast.
How to Start a Successful Youtube Channel Step by Step
How to Choose a Youtube Channel Idea
The first step in learning how to start a successful Youtube channel is deciding what your channel will be about. Having a clear idea for what you're going to talk about, who you will be talking to and how you will deliver your content will allow you to better plan and execute once you get started.
The popular saying "there are riches in the niches" is definitely true when it comes to Youtube. Creating specific content for a specific audience will serve you well as you progress through your Youtube journey.
Here are some questions to ask yourself when trying to find your niche:
What am I passionate about?
What am I experienced in?
What do people come to me for?
How to determine if your channel will work
Before starting your channel you want to ensure you set yourself up for success by doing some research on the niche you are considering. You want to find other channels that are doing what you want to do and see what type of content they are making, how the audience is responding, and see how you can do it in a different way.
You will also need to do some research on the audience you want to reach and decide what it is they are looking for. Once you know this, you can do some content planning that will serve their needs.
To research and find great video ideas I recommend using Tubebuddy. Tubebuddy is a FREE browser extension and mobile app that integrates with Youtube and allows you to run your channel more efficiently.
You can use Tubebuddy to do in depth niche and keyword research for your channel. It's an all around great tool for doing SEO research and optimizing your videos to rank in Youtube search. It allows you to see the stats and analytics of other channels so that you can see what topics and keywords are trending in your niche.
The great thing is that once you find a topic that is doing well for your channel. You want to double down on creating that content to bring back return viewers to your channel. That is how you get more views and more subscribers.
Additionally, you want to find a content gap that exists amongst the channels that are currently operating in the niche you want to go into. You can find this gap by assessing what the audience wants or needs and may not be getting. After doing that research plan to address those needs in your content.
Successful Youtube Channel Ideas for Beginners
First let me say, "best" is relative. The best is going to be the niche that you have some level of passion about, are knowledgeable in and have some experience with. This will make the best niche as you will be able to create content around the topic for an extended amount of time without losing interest and ideas for content.
But, here are some popular niche ideas that have recently seen success on the platform:
Clean Beauty – this niche is starting to grow tremendously with more and more people wanting to be eco friendly and not use products that contain animal byproducts they are choosing to use clean products that are less likely to have animal testing and be better for you body in general.
Plant Based Diet – this new diet is all the rage and everyone from celebrities to influencers are helping bring more and more people to the bandwagon. plant based eating is said to be more nutritious and better for you overall. This is what makes this an excellent choice for a niche because everyone want sot be in better health.
Sustainable Fashion / Thrifting – I have been seeing sustainable fashion pop up all over social media with more and more trying to save money as the cost of living of living continues to increase more and more fashionistas are looking for ways to save money on their lifestyle. I know
Work at Home Jobs – this is the one that is very popular during this time as so many people want to stay at home and work due to the nature of the world at this time. I have found this niche to be very lucrative and to make sense if you have experience doing this.
Urban Gardening – this niche exploded during the stay at home order of 2020 and has been going strong since. Urban gardening is the process of growing food in small city areas; this can include city balconies with "vertical gardening", suburban back yards or anywhere you can find space to cultivate a food source.
At Home Fitness – if you have knowledge on fitness and can give tips to others that will help them get more active or lose weight, this may be the niche for you. At home fitness has grown in popularity especially as more and more people begin to work from home and desire to save money on the cost of gyms.
Tiny Homes – The tiny house movement is booming and there are no signs of slowing down. From Netflix shows to Youtube channels with hundred of thousands of subscribers, this lifestyle and niche has proven to be a good one. As many people are choosing to scale down their life and go tiny. The intrigue of lifestyle by viewers has catapulted this niche on Youtube.
Homeschooling – As life continues to change, more people choose to homeschool their children. Many continuing their journey from the shutdown of 2020. If you are a homeschooling parent, a teacher or even a tutor you can make this niche work for you.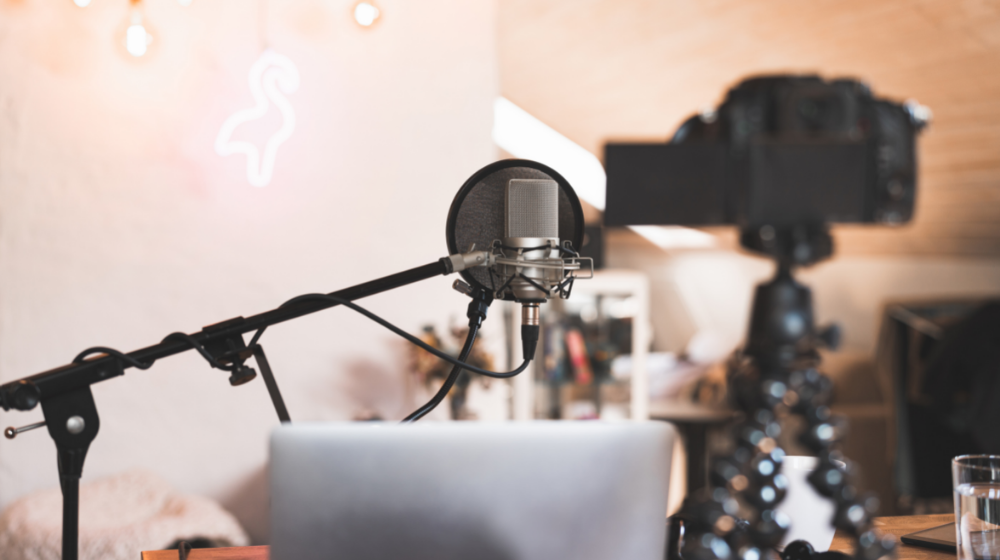 Youtube Channel Name Ideas
Choosing a creative Youtube channel name will help your channel stand out because it says a lot about you and the content you're creating.
First, think about the type of videos you'll be creating. What topics are you going to be covering, who will it be for and what style of videos will you be creating. You should also think about if you want this channel to be a part of your personal brand or business or if you're just creating this as a stand alone channel.
If you choose to do a personal brand, choosing your name is pretty simple.
Next, make a list of all the words that describe your niche. Then choose a list of adjectives that enhance the descriptive words. You can use a thesaurus to find synonyms of more common words. Then start combining some of those words to create a name. For example:
Financial Flair
Intentional Parent
Bountiful Gardens
Vegan Novice
Nifty Style
Beyond Homeschool
Before you finalize your name, check to see if it's available or currently being used by someone else. Choosing a creative Youtube channel name is important to standing out an building a memorable online brand.
How to Create a Youtube Channel
Now that you have your niche and channel name, it's time to get started setting up your channel.
Account Setup
Head over Youtube and sign in with the Google account you want the channel associated with.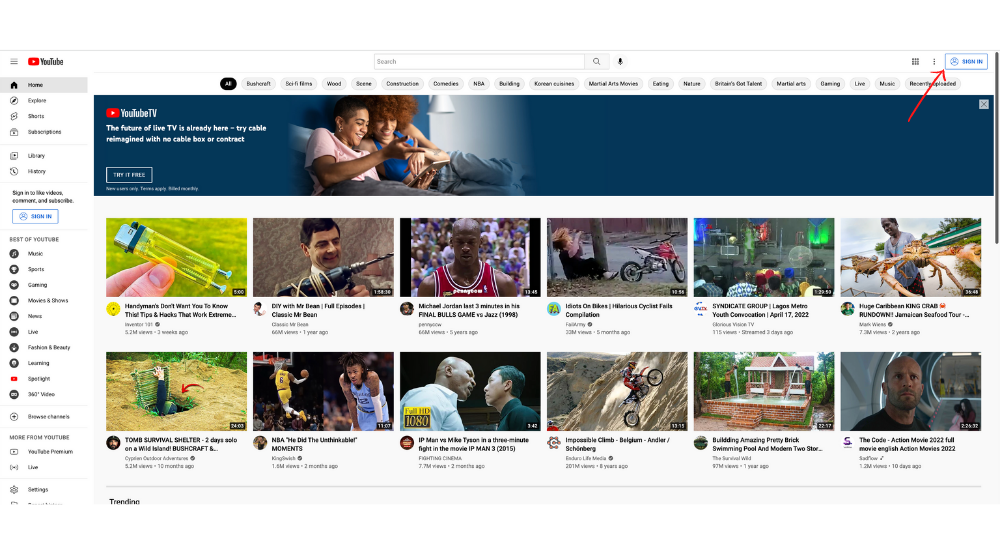 2. Click your profile picture in the top right hand corner, and select Create a channel.


3. You'll be given the option to create a channel with the default being the root of your email address. Change this to whatever you want it to be; your name, brand or business name.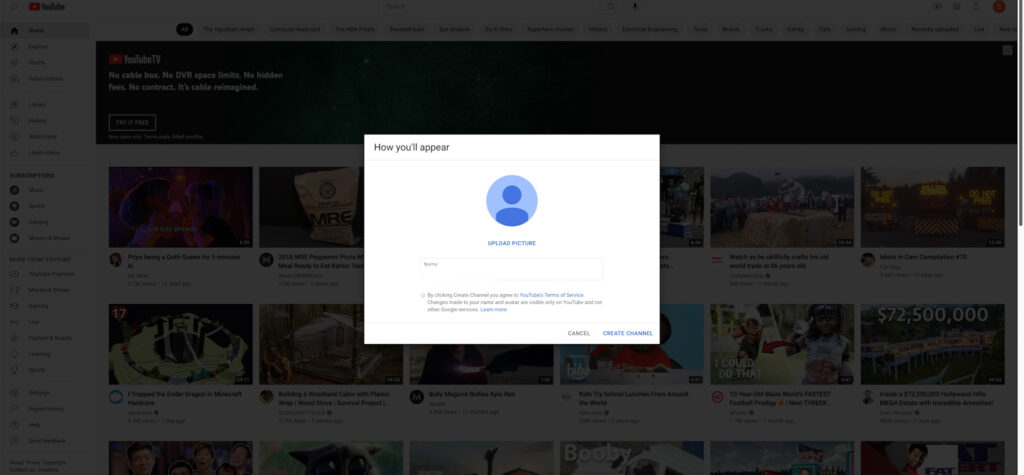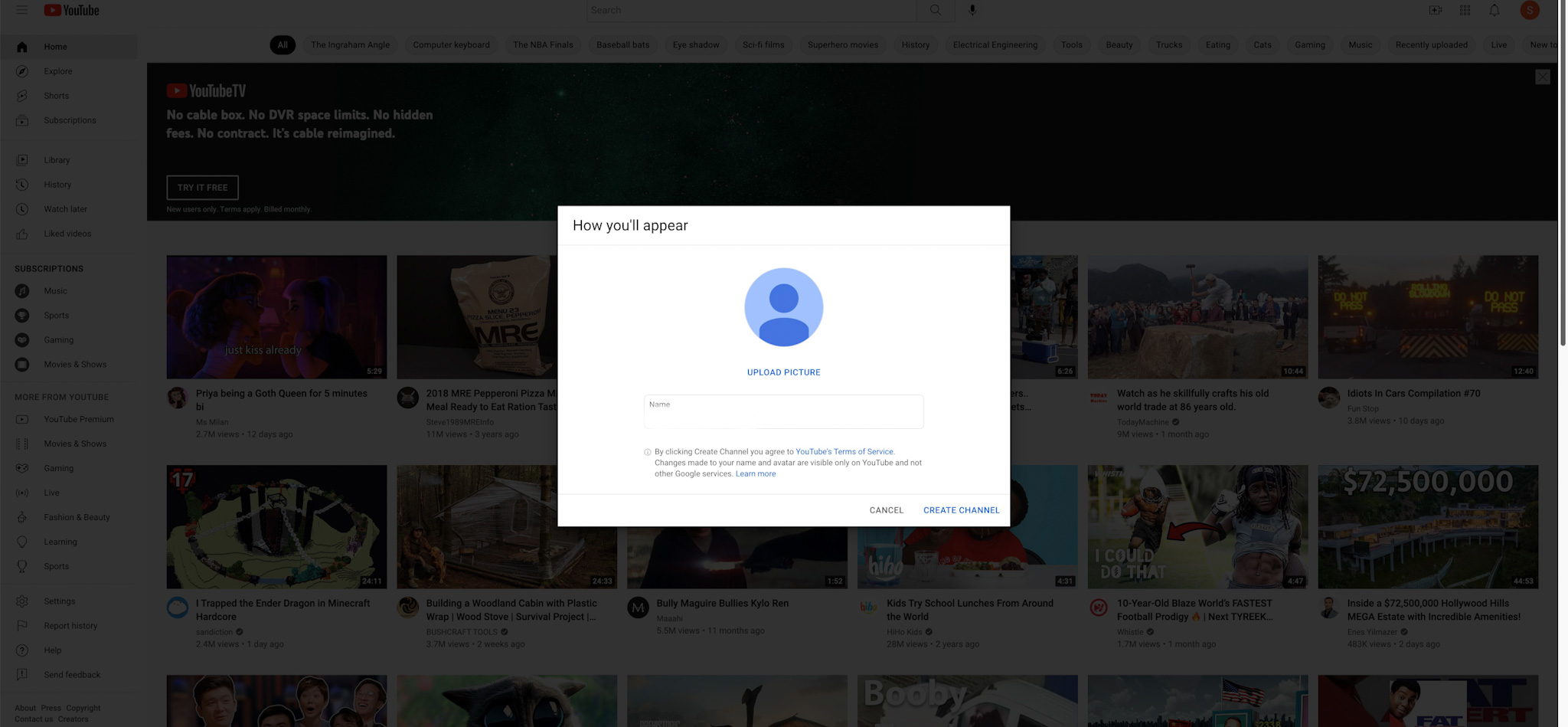 4. Once you enter your desired channel name, your channel will be created and you can start customizing it to your preference.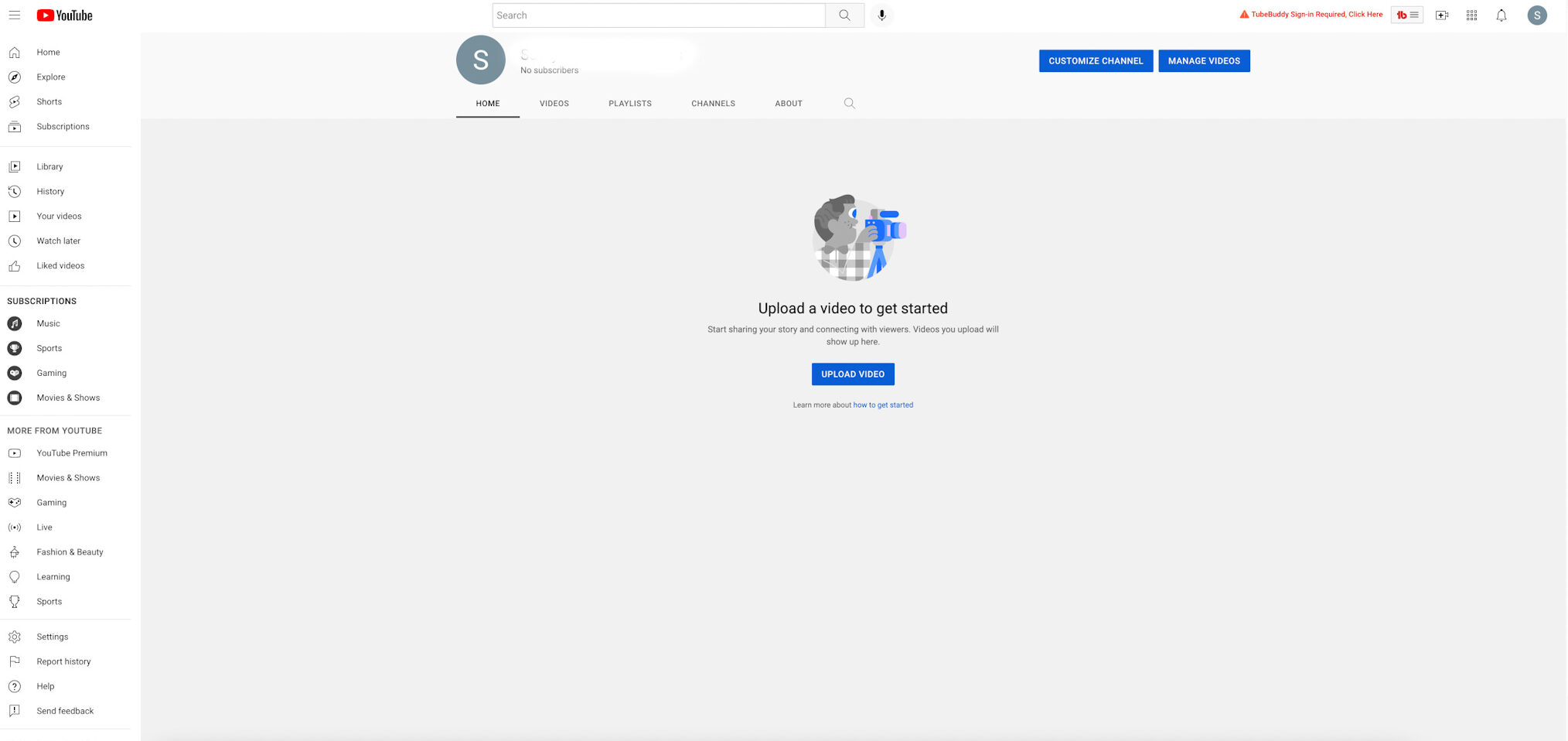 Complete your About Page
One of the biggest areas of opportunity on your Youtube channel is the about page. This is an amazing place to let your viewers know what your channel is about. It's also prime real estate to add good keywords to tell Youtube how to categorize and promote your channel.
Adding a descriptive paragraph on how you can bring value to your viewer will help them understand your brand and channel better. And increase the likelihood of them subscribing.
This is also a great place to add links to your other social media platforms, free resources you may have to get new email subscribers and an opportunity for them to learn more about your paid products and services.
After creating the channel you will be given the option to customize your channel. You'll need to:
Complete your Basic Info
Upload a profile picture
Add a channel description
Add custom links
Upload channel art
Complete the about page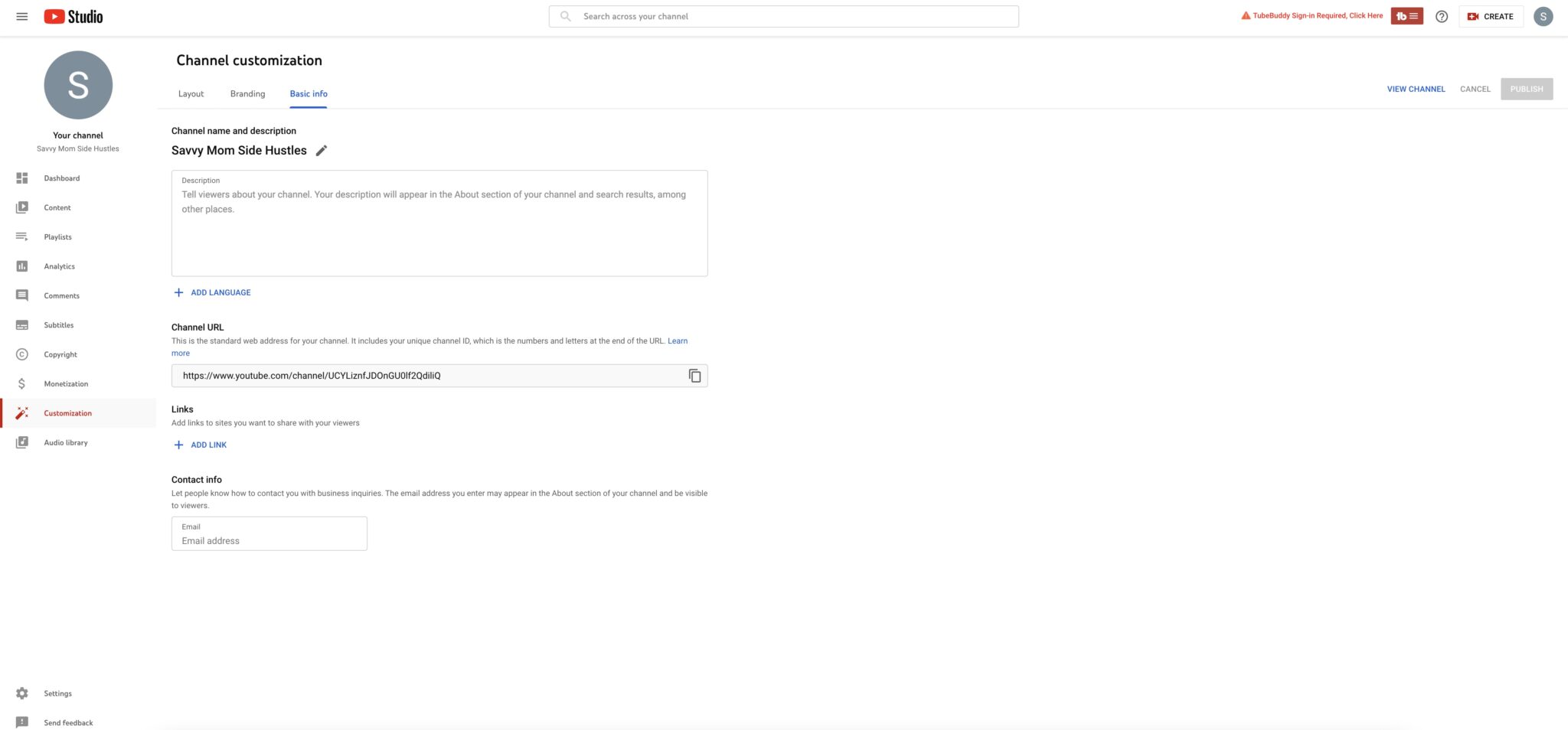 Add your Youtube Channel Branding
Having good channel art is important in creating a successful Youtube channel. A viewer should be able to instantly tell what your channel is about, and make the decision to subscribe or not. It should be clear, compelling and informative.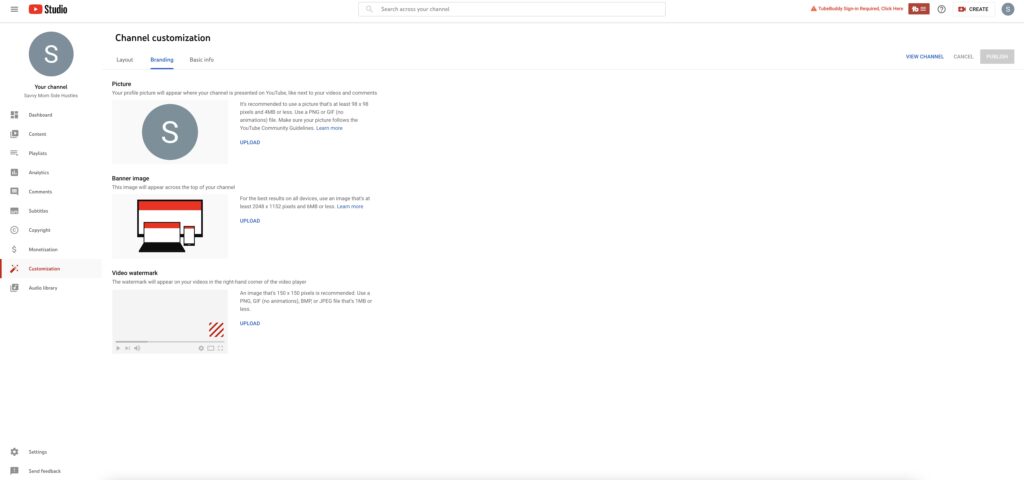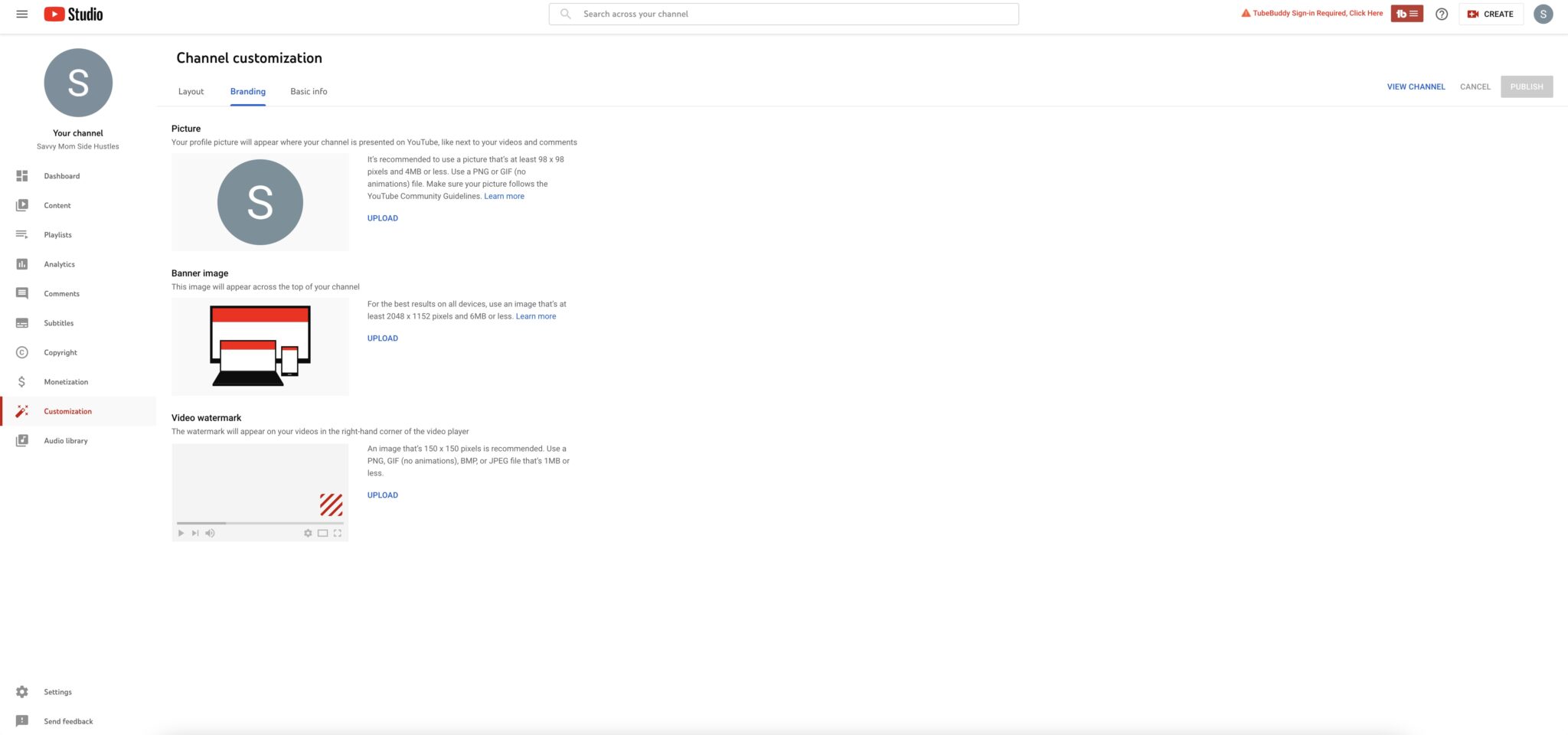 When creating your channel art, think about colors, fonts and photos. How can you use theme to vividly portray what your brand is about. An easy way to create your channel art is using Canva. You can open Canva and click "Create a Design" in the top right hand corner of the site. In the search type "Youtube Channel Art", you'll notice design recommendations on the left that you can use to create yours.
Things to consider adding to your channel art:
Channel Name
Photo of yourself
Types of content you create
Upload schedule
Social media handles
Setup your Channel Layout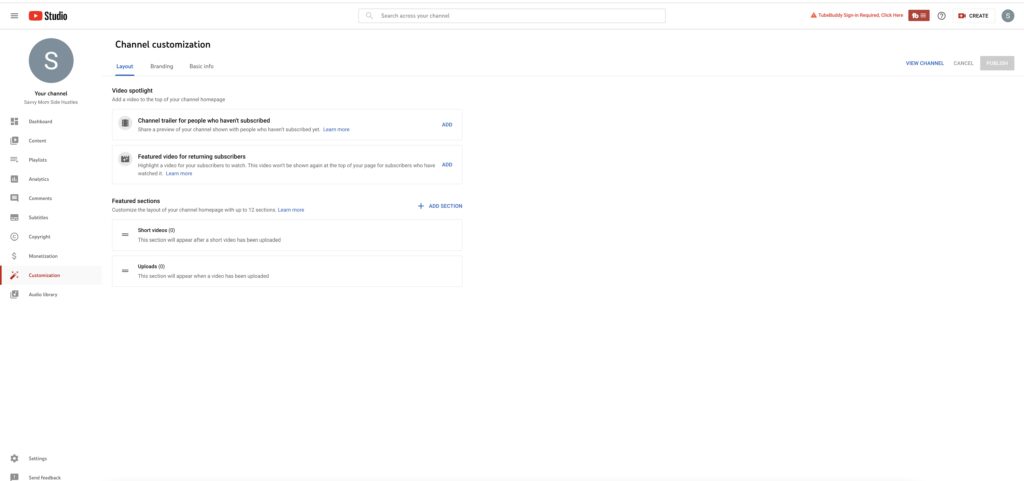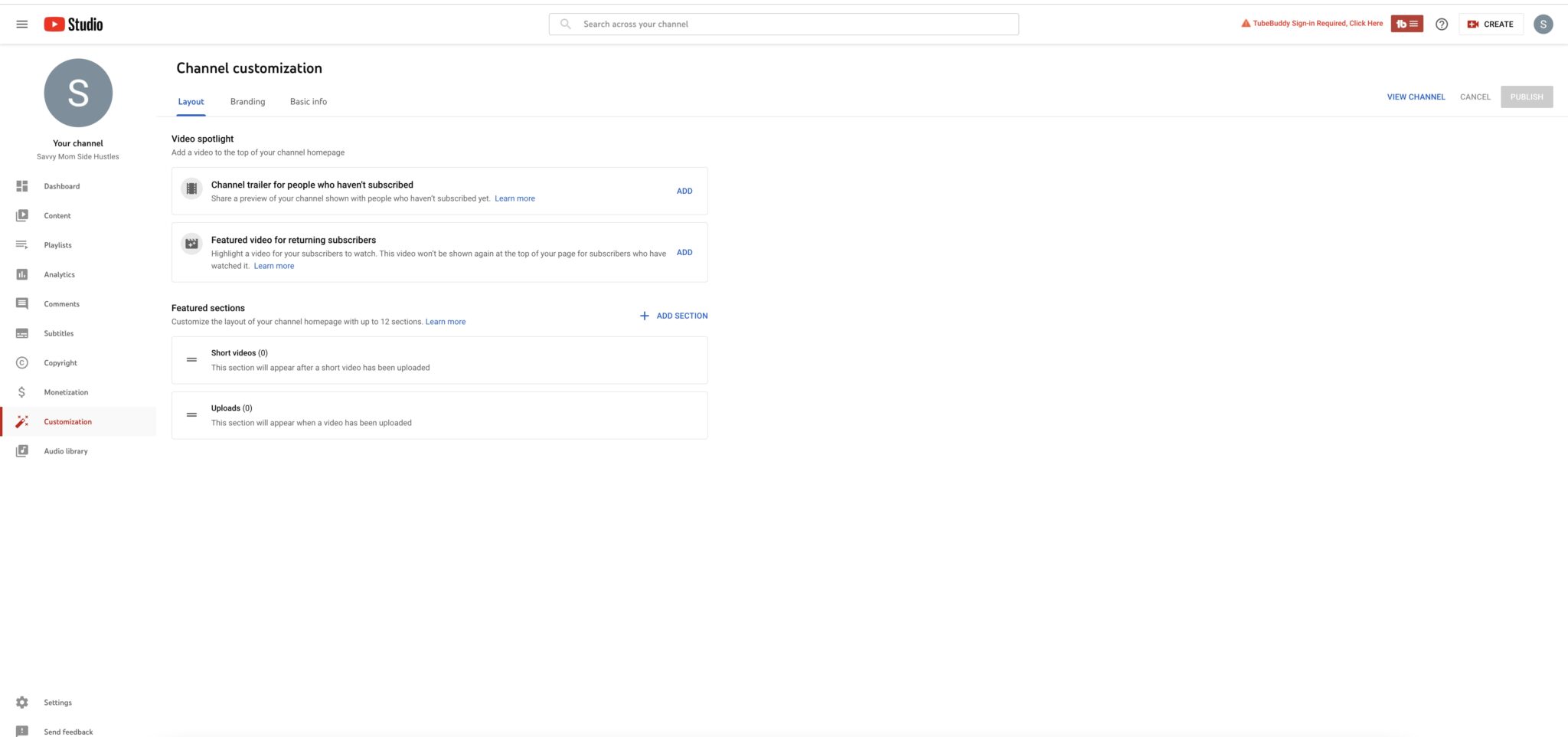 Choose the Youtube Equipment you Need
First let me say, if you're stressing about not having a professional camera, lighting and all the other bells and whistles…stop it! None of that is necessary to be successful.
Pull out your iPhone, get in front of a window and film the video. Some of the most successful Youtubers started with their phones. Most phones these days have amazing cameras, and are more than sufficient to get you started.
Affordable iPhone Accessories and Equipment I recommend
Tripod – This extendable tripod stand is very affordable and does a great job at holding a cell phone to easily adjust to up to 60 inches to get almost any shot. I like this tripod because it's super light and travels well. Not only is it great for doing sit down videos, it works perfectly for capturing vlog type shots too. Grab this little powerhouse to take your iPhone filming to the next level.
External Hard Drive – One thing about filming on your iPhone is that storage needs to be managed well. If you film regularly, you may find yourself in the situation of needing to delete footage from your phone often. This can be an annoyance when you're trying to film. To avoid this, purchase an external hard drive to transfer your footage onto after each filming session. This will allow you to keep your phone cleared and keep your footage organized.
As you get better at filming, ranking your videos, and finally prove your channel concept, you'll begin seeing some success on the platform. Then, you can invest in some YouTube equipment.
Once you're ready to do that, this is the YouTube equipment for beginners I recommend:
Camera
Once you're ready to upgrade from your iPhone, it's time for an entry level camera. I recommend a small point and shoot camera or a compact DSLR. You want to consider the type of videos you are going to be creating to choose. But if you are looking for a camera that does everything well, this is my pick. It takes good photos, gives the video quality of a DSLR and has the small size of a point and shoot camera. It works well for vlogging and sit down videos.
Microphone
The audio out of the camera is sufficient but since we are leveling up, we want to make sure the audio quality it top notch too! This tiny microphone packs a punch. Yes, the sound is amazing, but I love that it comes with a deadcat to protect your sound from wind noise. When vlogging outside this is a MUST!
Lighting
If you want to make your videos look 10x better and more professional, your lighting must be good. Natural light is the best but if you don't have good light in your home or have to film at night this ring light does a great job. It gives an even light distribution all around your face, which is flattering for most. I've had this thing for 4 years and it's still going strong. https://amzn.to/38WfYsf Lighting
Tripod
This is a great all around tripod. It is over 70 inches tall, does great overhead shots and is made very well. It's a solid tripod that will hold the weight of a professional DSLR, without falling over easily.
RECOMMENDED: Read my in depth article for the best equipment for Youtube
How to Create Videos on Youtube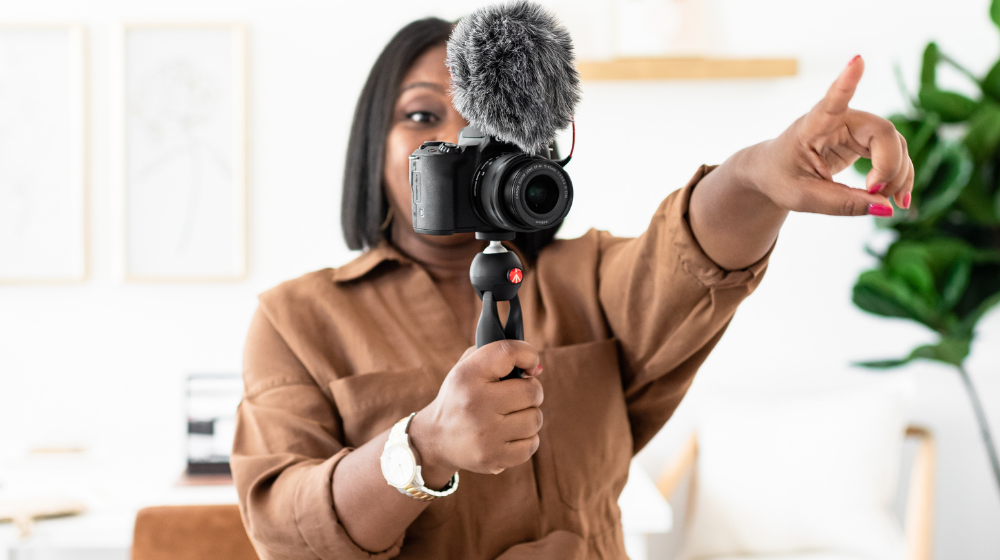 Create a Content Schedule
After having decided what niche your channel will be in, it's time to create some video ideas. One of the best ways to stay motivated on your new channel is to have a list of video ideas ready to be recorded.
If you really want to start a successful Youtube channel, you have to plan to be consistent. Consistency takes planning and having a content plan in your content calendar prepared will help you do that so much better.
First you want to start a running list of video ideas. Keep these ideas in some sort of spreadsheet or document that you can easily assess and consistently add to as the ideas come to you.
Next, it's time to create your content calendar. Your content calendar should consist of the videos you want to upload and when you want to upload them. The last thing you want to be doing is over exerting yourself on filming day trying to figure out what you want to record. Having this plan in place will allow you to stay organized and consistent in your uploads which promotes faster growth.
Then once you've created the content calendar you can start outlining those videos and preparing the content to be recorded.
Ideas for First Youtube Video
When you are starting your channel, there are a few videos you may want to start out with, to get your audience familiar with what your channel will be about and what type of videos they can expect.
Channel Trailer – a short video on what your channel is about
Get to know me – a video about who you are and how you got into your niche
Things I've learned – share some lessons and things you've learned about your nich
Favorites – share your favorite resources in your niche
How to – create a how to video showing your audience how to do something
Tips – help your audience resolve a problem by sharing some tips
Tools – share the tools you are using
Reviews – review a popular item within your niche
Find Youtube Video Ideas that Get Lots of Views
After you've run out of your initial thoughts, it can be a little tricky to come up with more no face video ideas. A great way to find more ideas for videos without showing your face is to figure out what your viewers actually want to see. I recommend generating more videos ideas without showing your face by using Tubebuddy for research.
Tubebuddy is a FREE browser extension and app that integrates directly with Youtube and allows you to better manage your Youtube channel ideas with ease. Tubebuddy allows you to do faceless Youtube channel idea niche research and the video idea keyword research that will allow the channel to thrive. Once you find a topic that does well on the channel, you can continue to create it and bring more views and subscribers that are interested in that topic.
After installing Tubebuddy it gives you invaluable information and stats about trending keywords, competitor channels, and video performance insight that will help your ensure your faceless Youtube channel does well.
Don't be afraid to try a few different types of videos initially. You never know what might do well, but once you know you can create more of the content type.
YOU SHOULD ALSO READ: Youtube Channel Ideas without showing your face
Record the Youtube Videos
Recording the videos is the most straightforward part of the process just setup your camera, get your youtube video idea ready and start talking.
Now while this may be straightforward it can be a bit intimidating to put yourself out there. My advice is to be prepared and be confident! As I mentioned above, you should outline your video idea with bullet points to talk on while filming. This will help you stay on track and remember your key points for your video.
As you are filming don't try film everything in one take. Record 1-2 sentences then take a breathe, then another 2 sentences then take a breathe. Doing this will give you the confidence you need to slowly get better.
5 Tips to Build your On Camera Confidence
Create a list of things you want to talk about
Speak naturally and be authentic on camera
Pretend you are talking to a person
Practice practice practice
Do your makeup, put on a cute top because when you look good your feel good and that will be diplayed on camera.
Remember that done is better than perfect. You will get better as you go.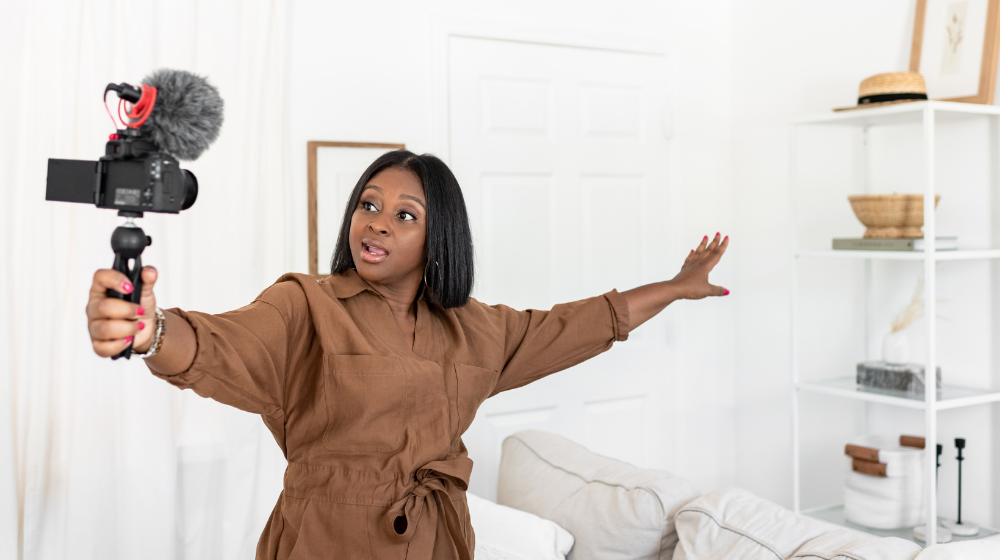 Edit the Youtube Video
Now it's time to edit your video. This is when you want to remove all of the silent space, speaking errors, and anything els you don't want in the video. In the beginning keep your videos simple. The content and a basic edit is enough.
To edit your video you can use several different programs. I recommend using final Cut Pro as it's easy to use and can grow with your channel as it grows.
Upload your Video to Youtube
Sign in to YouTube Studio
In the top right corner, click Create (camera icon with a plus sign)
Click Upload Video
Select the video you want to upload
Optimize your Videos for Youtube Search
After uploading your video you have to optimize it to perform. I have a free downloadable checklist that will help you optimize every section of your video to get more views and more subscribers. You can download it here.
5 Ways to Promote your Videos
1. Create eye catching thumbnails
One of the most important parts of creating a Youtube video is the thumbnail. Having a eye catching thumbnail will capture the attention of viewers and ensure that your video is seen by your intended audience.
2. Optimize your Videos for SEO
You can optimize your Youtube video for search engine optimization and get the benefit of being found in Youtube and Google search. Be sure to include keyword rich titles and descriptions to get your video seen.
3. Promote your Videos on Social Media
Social Media is a great place to find an audience for your videos. There are millions of people on social and promoting your videos on your platforms increases your chances of getting more views.
4. Embed in your Blog Posts
Placing your videos in a blog post for more exposure is a great way to get more eyes on your content. Youtube is owned by Google and they play well together. Embed your videos in a blog post and give it more chance to be featured on Google.
5. Host a Live Stream
Connecting with your audience is one of the best ways to get more views on your videos. Going live gives you the opportunity to talk to your audience and find out what type of content they want from you. This is the ultimate hack for getting more views and new subscribers.
Frequently Asked Questions: How to Start a Youtube Channel
These are the questions I am often asked when it comes to creating a successful Youtube channel.
Is it worth it to Start a Youtube Channel?
Yes. If you are using content to promote your brand or business online then you know video is a must. Social media platforms are pushing video and Youtube is at the front of the pack. When it comes to video Youtube is where you should be. The opportunity is tremendous and they have created multiple ways for creators, brands and businesses to get paid with the multiple features they've created. Youtube has over a billion users and the options are wide open for creators. It is THE one platform I recommend for everyone.
How much does it cost to start a YouTube channel?
This can vary greatly depending on your individual goals and budget. The cost to start a Youtube channel will usually include filming equipment, video editing software, graphic design software and other necessary equipment.
This can be done with a few hundred dollars or on a tight budget. It depends on you. The more serious you are about making money with your channel, the more you may have to invest to accomplish your goals. But with focus, hard work and patience you can build a successful Youtube channel.
How much do YouTubers get paid?
This isn't a straightforward answer as this can vary so much from channel to channel. First off, to be eligible for Youtube monetization you will need 1,000 subscribers and 4,000 hours of public watch hours in 12 months or 1,000 subscribers and 10 million valid public Shorts views in 90 days.
Once qualified payment is based on a variety of things:
The country you live in
The topic of your channel
The type of videos your create
The type of ads you run
The amount of views you get
The amount of viewer contribution
Youtube makes money from advertisers which they split with their creators. The split is 45/55 where you will receive 55% of the ad revenue from your channel and Youtube gets the remainder. Most channels on Youtube make about $2-$10 per 1,000 views but this can be lower and much higher depending on the variables above.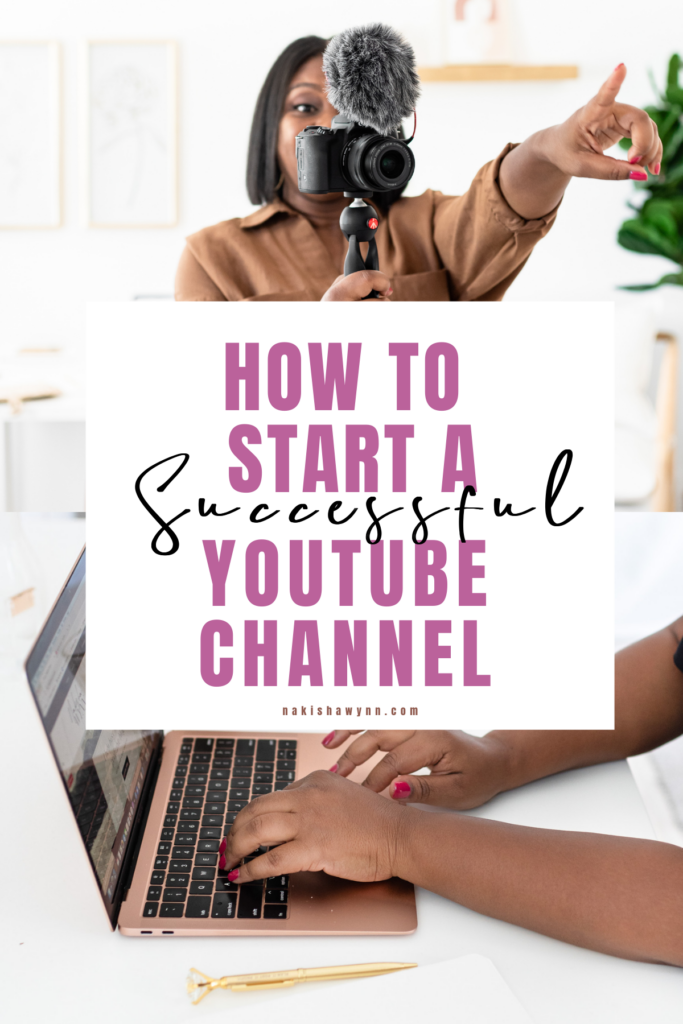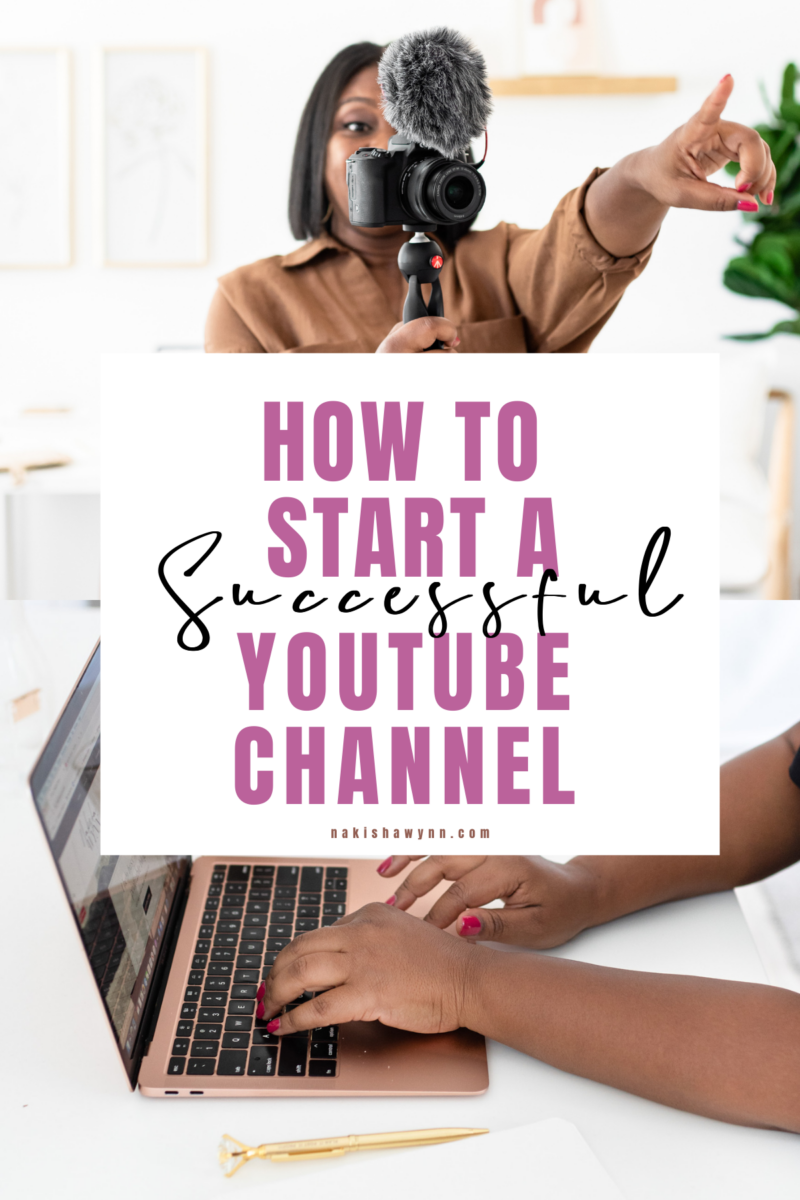 How to Start a Successful Youtube Channel