If you are looking for stay at home mom jobs, there are more opportunities available than ever before. After being overwhelmed with the demands of corporate and caring for my newborn twins a few years ago, I began looking for stay at home mom jobs.
The workforce was changing, and so was I. My role as a mother, and the need to be present in my home with my kids was more important than anything. I needed to find a legitimate stay at home job that paid well that wasn't direct sales.
I started my research for legit work from home jobs and was surprised to see there were so many options. So, I began asking my work from home mom friends, networking online, and joining social media groups that posted jobs for moms.
I'm currently doing #1 on this list full time and I absolutely love it.
Eventually other moms began asking how a stay at.home mom makes money especially a single one like me. I'd get asked my opinion on the best jobs for moms with no experience, if I knew of any part time jobs for stay at home moms and even side hustles that might work for moms.
My work from home search was so encouraging, it inspired me to create this website and share what I learned and my personal journey with other moms like me.
RECOMMENDED: 101 Ways to Make Extra Money
Stay at Home Mom Jobs
work from home jobs for moms
While motherhood is a full time job in itself and we should make millions for the work we already do in the home, many of us have to work to pay bills. Thankfully, there are stay at home jobs for moms that don't have to be full time or require you going into an office.
Knowing the options available when it comes to flexible remote work is a game changer.
If you're looking for a better work life balance, this list will provide several options for moms who want to be at home for their families while still earning an income. Thankfully many companies have been accommodating offering flexible jobs for moms.
Start a Blog
Starting a blog has been one of the best online stay at home mom job for me. It's flexible and the earning potential is unlimited. When I learned about the money work from home moms were making with blogging I knew I had to give a try.
Honestly, starting a successful blog takes a lot of work. While it was slow at the start because I had no clue what I was doing, the more I learned the the more I earned (it took about a year). I was determined to make it work.
In the beginning I was not as consistent, and that affected my growth. But, once I got my stay at.home mom schedule together I was able to stay on task and in turn make more money.
If you want to start a blog, you could have your blog up and running today with a few clicks! Check out my step by step guide on how to start a blog for beginners.
If you are just starting I definitely recommend you build your blog alongside another one of these work from home jobs until it starts bringing in income.
According to Indeed.com, on average bloggers make $37,073 a year depending on how their blogging niche, how long they've been blogging, how much traffic they get etc. But, I know from personal experience and blogger friends that this amount can be much more.
Tech Support Specialist
Tech support specialists work with end-users to provide assistance for software and hardware problems. To be successful in this role you will need to have strong written and verbal communication skills, an understanding of computer hardware and software systems, and excellent time management.
A career as a tech support specialist can bring in between $49,000 – $62,000 a year.
Tutor
With an increase in homeschooling in the last few years, many sites like Outschool and Bravewriter are looking for teachers, instructors, and learning coaches to help facilitate online classes. If you've always wanted to teach, this could be your chance to do so virtually and positively impact the lives of children.
Data Entry Clerk
Data entry is a popular work from home option if you are a detail oriented person. It requires you to work fast and precisely. It can be a very tedious task but offers many opportunities. You can expect to make $10 – $15 an hour doing this job.
Bookeeper
Bookkeeper's handle the daily financial tasks of a business. It can include some data entry, receipt verification and recording transactions. You'll need to be able to analyze and interpret financial data, use great attention to detail, and have good administrative skills.
Staff Writer
As a staff writer you will write compelling stories that educate or entertain your readers. Daily responsibilities may include research, interviewing individuals, creating articles, or editing your work. You must be able to brainstorm ideas and collaborate with other staff members in the production process. If you think you'd be good as a staff writer starting a blog would be a great option too.
Transcriber
Typing jobs for stay at home moms are amongst the easiest ways to make money from home. You can make money by providing transcription services. A transcriber listens to audio recordings and turns them into written communication. Transcribers are usually paid based on the length of the recording. Companies like Rev offer a variety of projects to work on, flexible schedules and weekly pay.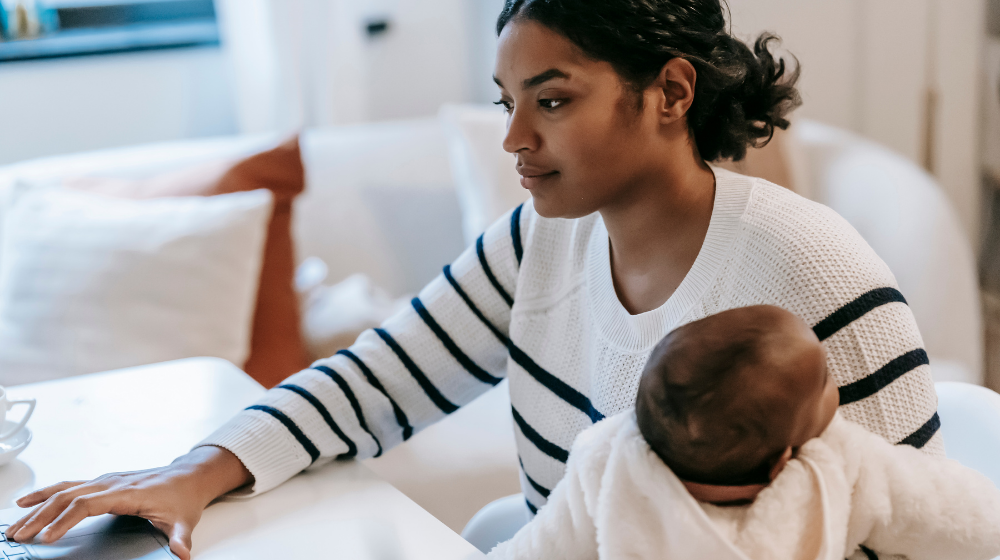 Stay at Home Mom Jobs that Pay Well
Youtuber
Starting a Youtube channel is one of the most lucrative things I've done to make money as a stay at home mom to date. In the beginning, it's work but the benefits are endless.
After getting the hang of running the blog I decided to start a Youtube channel alongside the content I was creating on the blog. It was a great fit because my audience really enjoyed the livestreams I would do on social media.
Doing those videos allowed me to work from home while creating a deeper connection with my blog readers. About 2 years after starting the blog I launched my Youtube channel.
I never really started the channel for money but realized after starting it could become an additional work from home job that paid well.
I was eligible for monetization after 90 days creating videos on Youtube. Since starting my channel 4 years ago, I've gained 60,000 subscribers, 2 million views and let's call it a comfortable monthly income 😊. I wrote a break down of how to get started on Youtube after being asked by my blogger friends.
The great thing is your channel can be built alongside any of these other work from home options and generate double the income! What I love most about Youtube is that over time the income becomes passive, you continue to earn money from the videos you've posted.
Virtual Assistant
A virtual assistant has become a catch-all term for anyone who works remotely performing a variety of duties from administrative, financial, and marketing. If you have experience in an office setting or have a background in communications, business, or any sought-after specialty skill, you can be a virtual assistant. Working from home mom jobs like this are one of the most popular. All that is required is internet access, a computer, and the tools necessary to complete the work.
Graphic Designer
Graphic design skills are in demand online, as more and more people start their own businesses and need websites, logos, and marketing materials. If you have an eye for design, consider creating custom graphics for other home-based businesses or established brick-and-mortar companies. Online entrepreneurship is a fast-growing business segment and as such, there is a definite need for graphic designers.
Web Designer
As a web developer you will create and build websites. You will need to have an understanding of content management platforms, design tools and website builders. You should have an eye for design, be creative, have great attention to detail and be able to communicate well.
According to salary.com the median income for a web designer in 2022 is $75,520.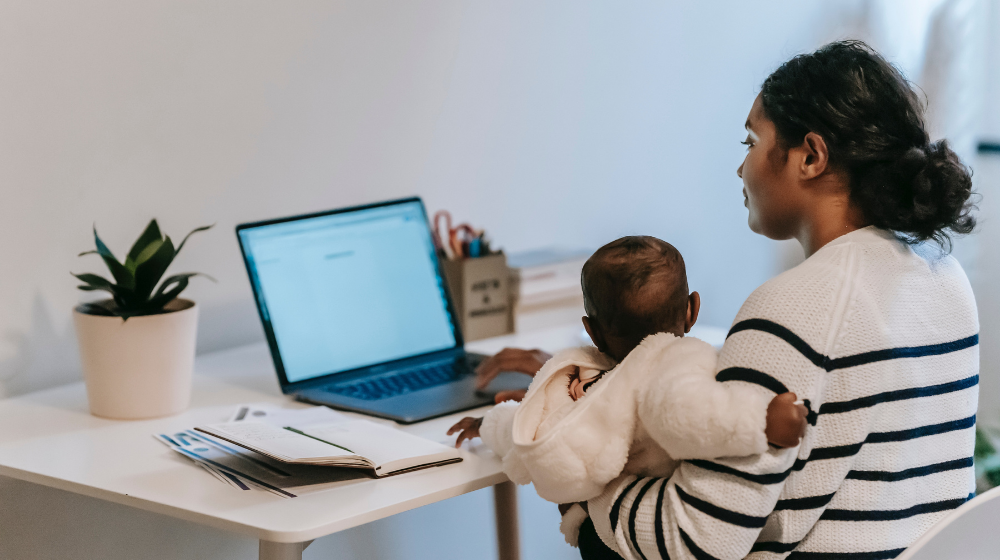 At Home Jobs for Moms Online
Social Media Manager
These days most businesses with an online presence must show up on social media if they want to grow their bottom line. A social media manager can run online communities, post content to Instagram, Facebook, and Twitter, or help the companies create YouTube videos amongst other things.
In this role you need to have a good knowledge of social media trends and be up to date on the latest online marketing tactics.
Search Engine Evaluator
As a search engine evaluator you will help search engines understand what users are looking for online. I have done this a few times and it's a great way to make some side cash. These roles typically come on a project basis and will have to be diligent to find the opportunities.
You can expect to earn between $12-$14 for this role with very flexible scheduling. A great company offering these opportunities is Appen and Lionbridge.
Brand Ambasssador
AS a brand ambassador you partner with brands to promote their products and services on social media. According to Ziprecruiter, a brand ambassadors average pay is about $18/hour or 38,146 a year.
Search Engine Optimization (SEO) Specialist
If you enjoy problem-solving and have a solid grasp of digital marketing, consider providing SEO services. Businesses, bloggers, and anyone with an online presence are seeking better results on Google. You can conduct research to help clients determine which keywords and phrases their site will rank for. You then provide them with detailed SEO analysis and reports.
Your clients will take this information and use it to create content that aligns with your reporting results. A background in digital marketing with a strong grasp of how Google works is key for this role. It's also something you could take time to learn fairly easily if you have an interest.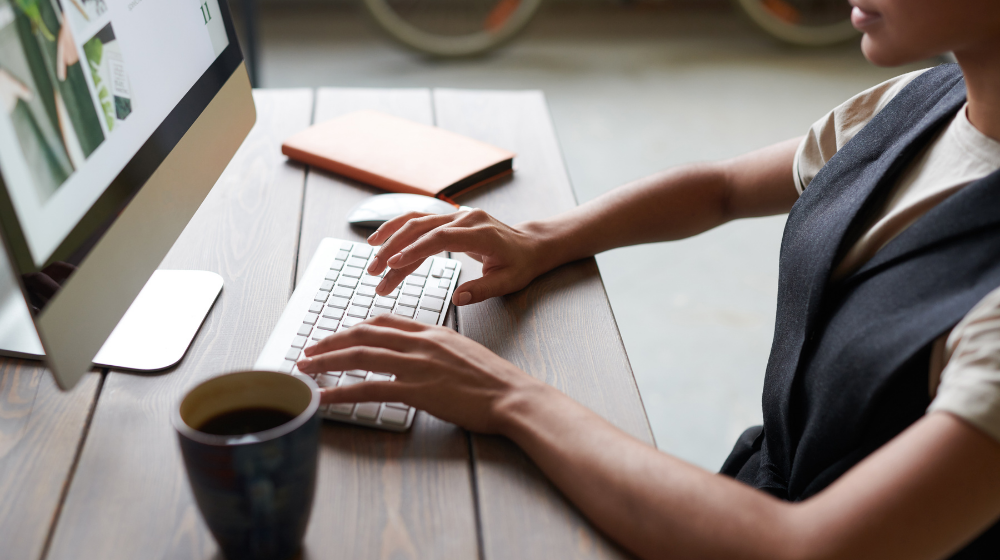 Customer Service Representative
Customer rep was my very first work at home job. Coming from a client service background it made sense for me. As a remote customer service representative you will need to deal with customers in a friendly and professional manner. I did this job for a while and it offers a great deal of schedule options and versatility in work on a daily basis.
You will make between $12-$15 depending on your experience state and the employer. There are many work from home call center companies who are always hiring and have good opportunities to get started with customer service.
A few companies who are always hiring:
There are other options but these are the ones I have experience with. Check their websites frequently as there a lot of seasonal opportunities that get listed.
Freelance
If you're one of those people for which writing comes easily, a career as a freelance writer may be the best stay at home mom job for you. There are a variety of instances in which a writers' skills are needed, writing blog posts, website copy, social media posts, newsletters are just the tip of the iceberg.
Copywriter
Copywriting is writing text for advertising and marketing. If you have a way with words you can do well with this job. You'll need strong writing and communication skills for this role.
Other At Home Jobs for Moms
The above-referenced roles are not an exhaustive list of the best stay at home mom jobs. There are countless ways to make money from home. Depending on your background, experience, expertise, and even hobbies, you can likely find a way to earn an income around your talents.
For those with a keen eye for fashion or love of clothes and style, sites like Poshmark, Mercari, and eBay can be another way to make money from home. Individuals resell clothing and other items online.
You can find deals at local thrift stores and consignment shops and resell them at a profit. If you have handiwork skills or are crafty or can create printables, you can sell those types of items on Etsy.
More Stay at Home Mom Jobs Posts to Check Out:
Bottom Line: There are great stay at home jobs for moms!
Over the next few years, the business landscape will change drastically, as we've seen. Many industries have recognized the value of remote work. We can hopefully expect more work from home opportunities with larger corporations.
In the meantime, pursuing the opportunities that are available, or starting your own online business, is a great way to earn a living while being at home for your family.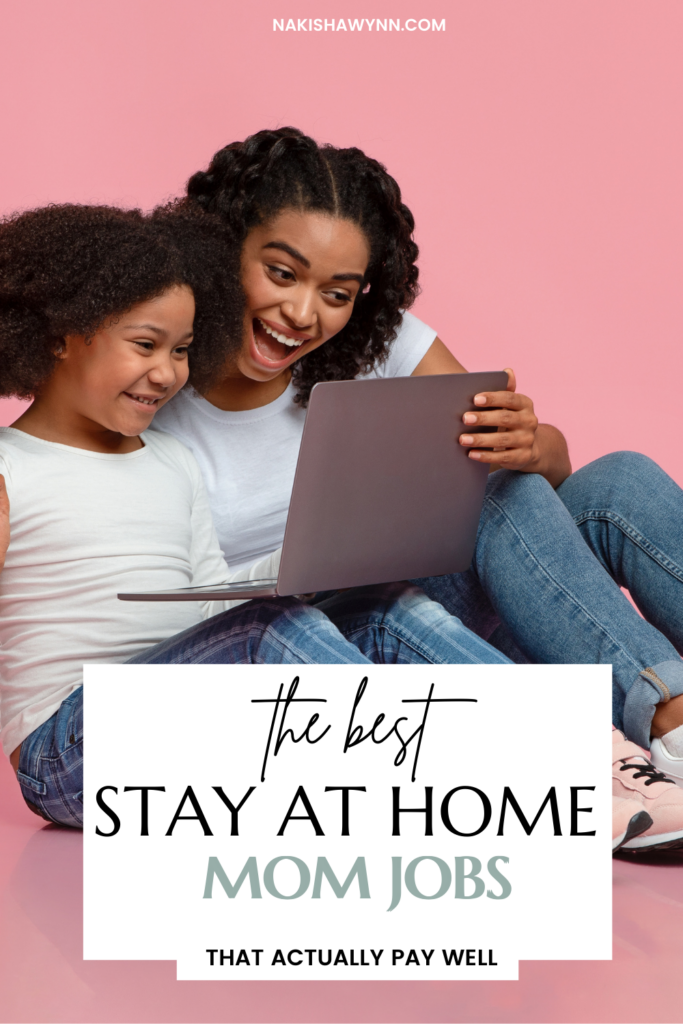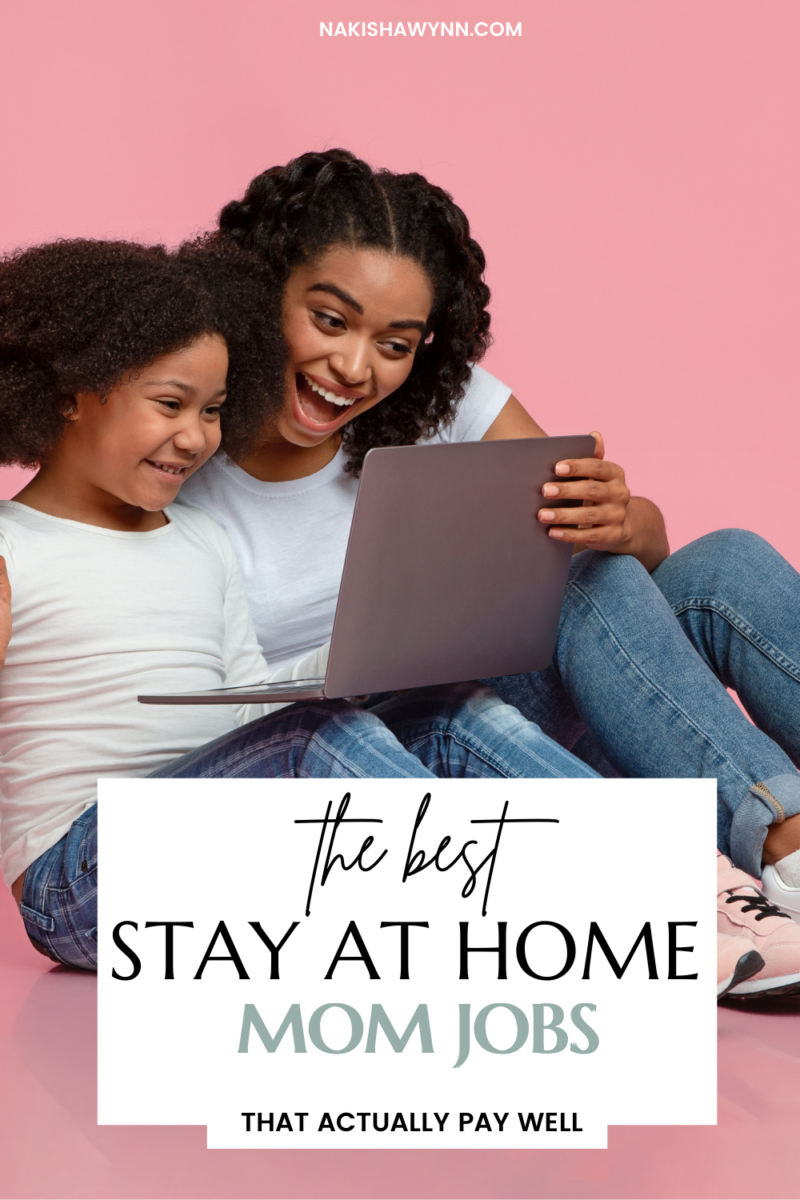 Stay at Home Mom Jobs