This past weekend I had the opportunity to attend the Origins #MyPerfectWorld launch. Origins launched a new skin care line called "A Perfect World" which is a line of youth-protecting skin care products that prevent premature signs of aging.
The products are full of antioxidants that prevent free radical damage.
The #MyPerfectWorld event was held at the Origins store at Disney Springs in Orlando Florida. It was a really nice time. There were complimentary mini facials, tea leaf readings, exclusive samples, a 20% storewide discount and cupcakes.
I bought the kids along and they were there for every minute of the cupcakes. The staff was so amazing they just kept giving it to them. I had to ask the gentleman to stop bringing them over.
Aside from that my mini facial was amazing and I actually bought my favorite Origins facial mask. This mask does an amazing job at pulling out the impurities in your skin and drying out existing breakouts. Just remember it is pulling everything out of your pores so it is possible that you may "break out" a little a few days after using. But once your skin is clean and pores clear, this process won't occur.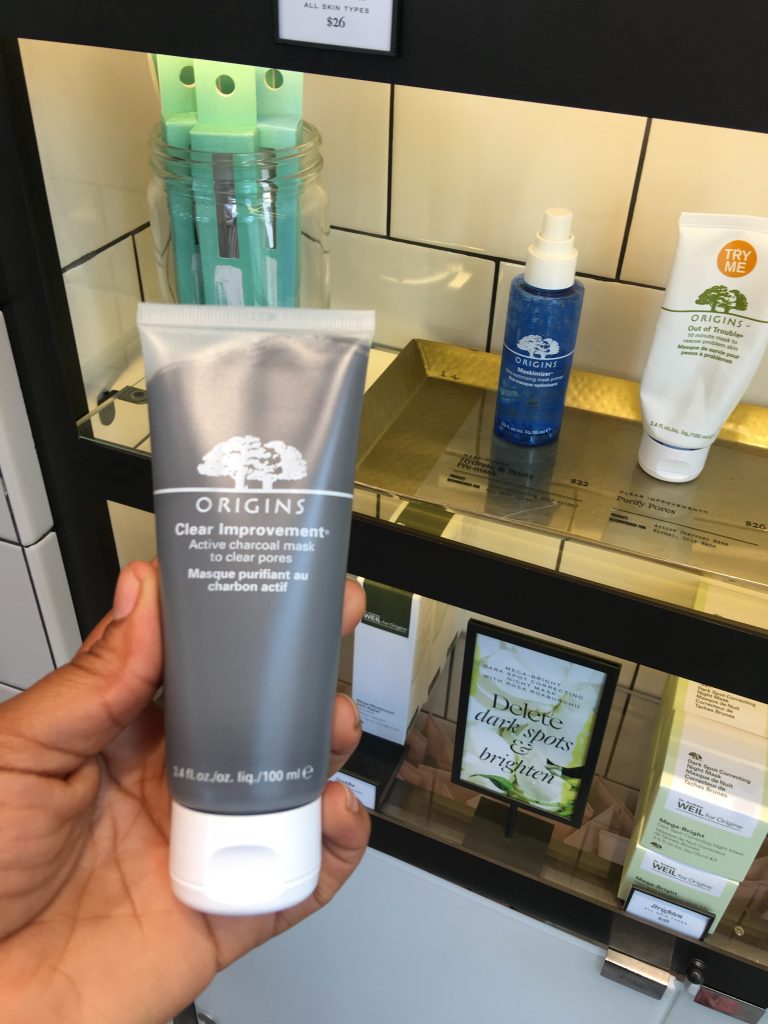 After the event the kids and I went on to enjoy the rest of our day at Disney Springs.