Planning to visit Orlando on a budget can seem like a task with the city's popularity and vast amount of things to do. There are sports teams, concerts, colleges and popular attractions. Not to mention Disney and it's overwhelming prices being at the center of people's interest. But despite all of the You can totally visit Orlando with your family and do it on a dime. All you need is proper planning and your family can have the vacation of a lifetime.
Decide When you want to Visit Orlando
The first thing you need to do is decided when you want to visit. Orlando is a pretty busy city, especially in the attractions area of town so you want to consider this when making your choice. Of course major holidays, spring break, winter break and summer are the most popular of those times.
Visit off Season
One the easiest ways to visit Orlando on a budget is to visit off season. First off, the weather is beautiful. It's usually high 60s to low 70s on normal day, and that's great weather to hang around the parks all day. Second, accommodations are usually a bit cheaper during this time. The hotels need to book these rooms because it's usually slower for them resulting in reduced prices for those who don't mind visiting during this time. Off season is the time just after Christmas but before Spring break starts. So this is an amazing time to plan a visit. Additionally you will find it less crowded than peak season. In my opinion it's a much better experience.
Set a Budget for Your Visit
When you visit Orlando, the next thing you need to do is set budget and stick to it. A lot of times when we sit down to plan our vacation, make a list of all of the things that we want to do, the cost of the trips starts to get huge. But right from the beginning it's important to set an amount of money that you want to spend on the vacation. You say: "Listen I'm only spending $700 for my family of 4." then you fit in what you can do for that price. You can reduce the amount of days you stay, decide on different attractions, or stay at a lower priced hotel. The goal is to have a quality vacation that doesn't break the bank.
Look for Discounts and Savings
When visiting Orlando on a budget, there are a number of ways to get discount tickets, low cost accommodations, and affordable activities. One my favorite ways do that is by using affiliations. So if you are a member at a credit union, have a military affiliation, or are a first responder a lot of times they offer amazing discounts to their members and you should definitely take advantage of that. For example if you are PTA member at your child's school you can receive a PTA member discount at Legoland Florida. Also if you are a Florida teacher, you can get FREE admission into Legoland Florida, the Crayola Experience, and Kennedy Space Center. Also most attractions and restaurants offer some type of discount or incentive for birthdays. Do your research!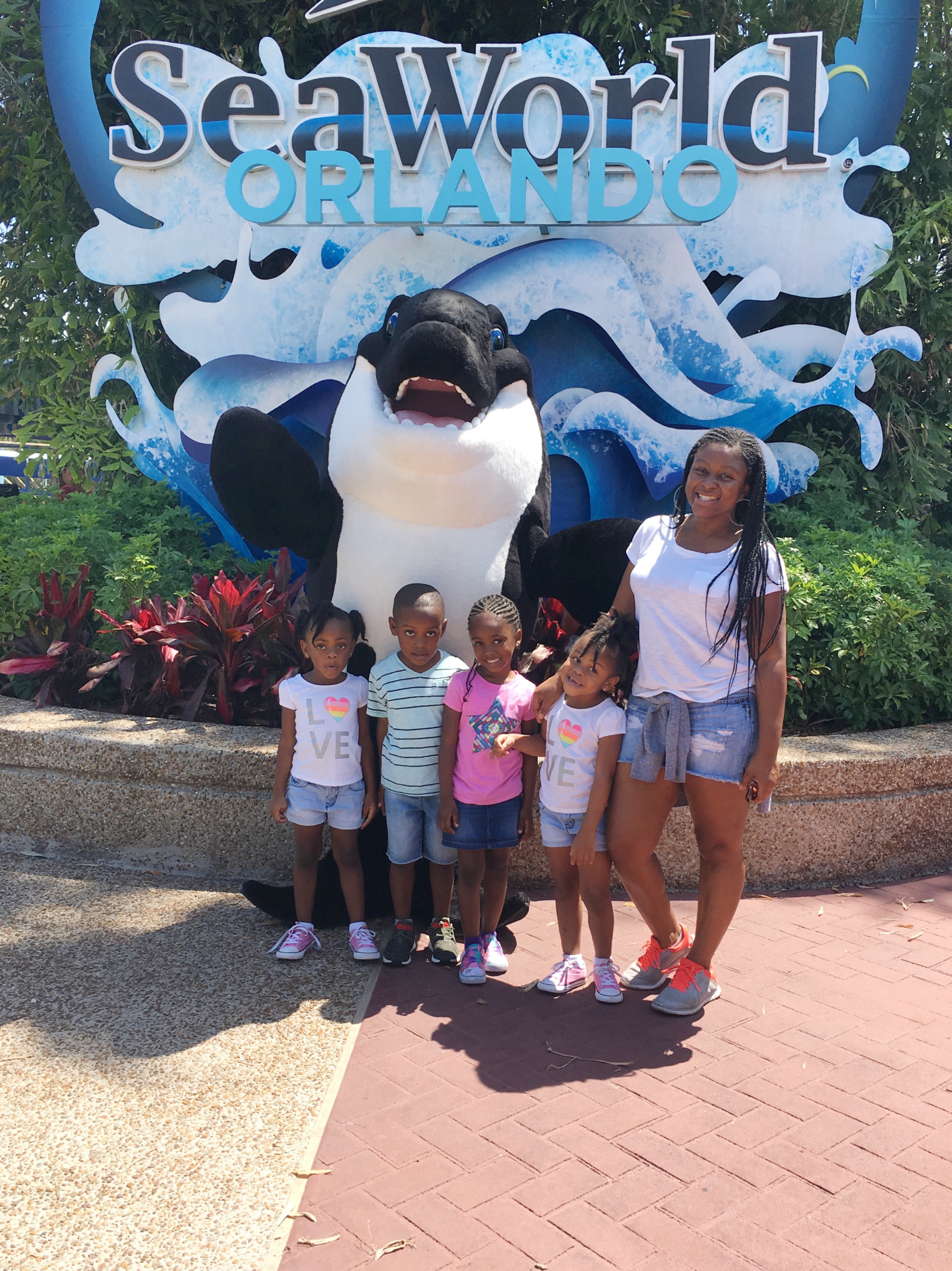 Visit Orlando on A Budget
If you are interested in visiting Seaworld they also offer lots of discounts. They offer a preschool pass for children ages 5 and under which gets them FREE admission in Seaworld and Busch Gardens!
Look at other discount options such as discount websites like Groupon, partner promotions, and package deals to save some money.
Take advantage of cheap entertainment
A great way to make your budget stretch is to visit some of the free or cheap things to do in Orlando. Instead of packing your vacation with all paid adventures opt to do some low cost activities. Especially if you're coming with children. They often get tired of all the walking and the sun can be a drain.
One day you can have a chill day and take advantage of the pool at the hotel that you're already paying for. Take a shuttle over to Disney Springs, go sightseeing down International drive or spend a night out at Universal City Walk. See if your hotel offers shuttle service to a nearby mall. Most have indoor play areas for the kids. The Sunrail is another great option. Kids love trains and they would love that adventure. Take the train to downtown Orlando and see the iconic Lake Eola and ride the swan boats, enjoy the food trucks, or attend the Sunday farmers market. There are amazing things in the city to see without having to come out of your pocket.
If you willing to do some driving take a day trip over to one of the nearby beaches. Pack up the car and head to Daytona Beach, Cocoa Beach or New Smyrna for a relaxing day at a beautiful Florida beach.
Book Affordable Travel and Accommodations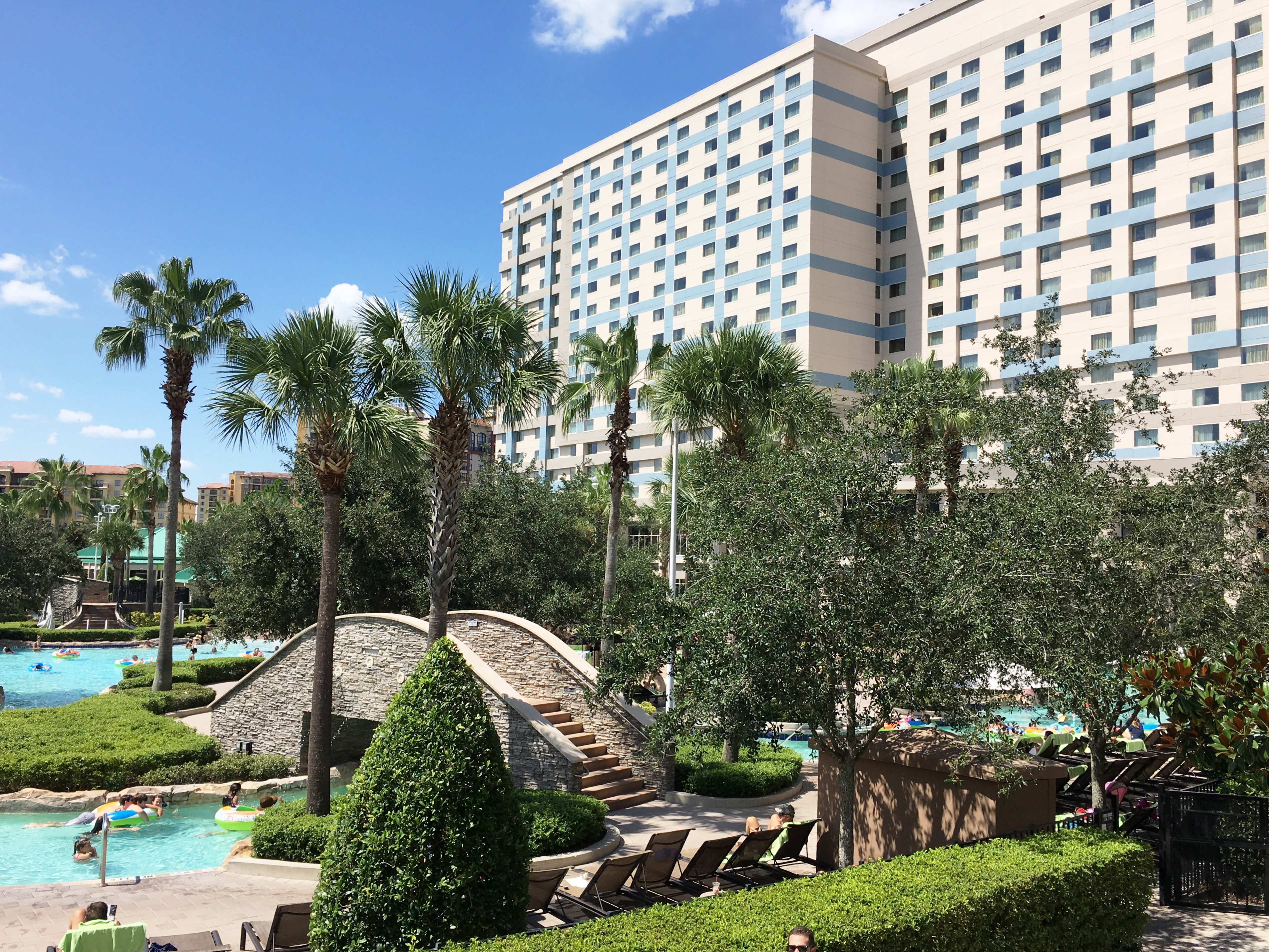 One of the cheapest ways to travel to Orlando on a budget is on a road trip. Gas up your vehicle and drive! I love road trips because it's an opportunity for my family to get closer by having meaningful conversations, singing songs, sightseeing and experiencing extended amounts of time together. Road trips are amazing.
If you do have to take a flight, look a few months ahead of time, usually the prices are much cheaper. Use sites like Priceline, Expedia, and Travelocity to get the best possible deal. If you are not able to pay for the flight at the time you are looking you may want to consider making payments on your flight. Companies like Expedia, Airfordable, Cheapair, Flightlayaway, and British Airways allows you to book travel and make installment payments.
Another option is to put the purchase on a low interest credit card and pay that off within 30 days. That way you can get your credit card reward points or air miles if thats one of your card's features.
If the prices are not what you consider to be affordable when you are looking sign up for Skyscanner to be alerted when prices drop.
Stay off site
Theme park property accommodations can be expensive. Staying off site is an amazing way to save some money. International Drive is the best place to stay when you're coming to Orlando on a budget. Transportation is readily available, you are right in the midst of so many activities outside of the parks, and you are surrounded by of restaurants and shopping. Renting a home or condo through sites like Airbnb or Homeaway if you're coming with multiple people can also save you tons of money.
Choose Budget Friendly Attractions and Activities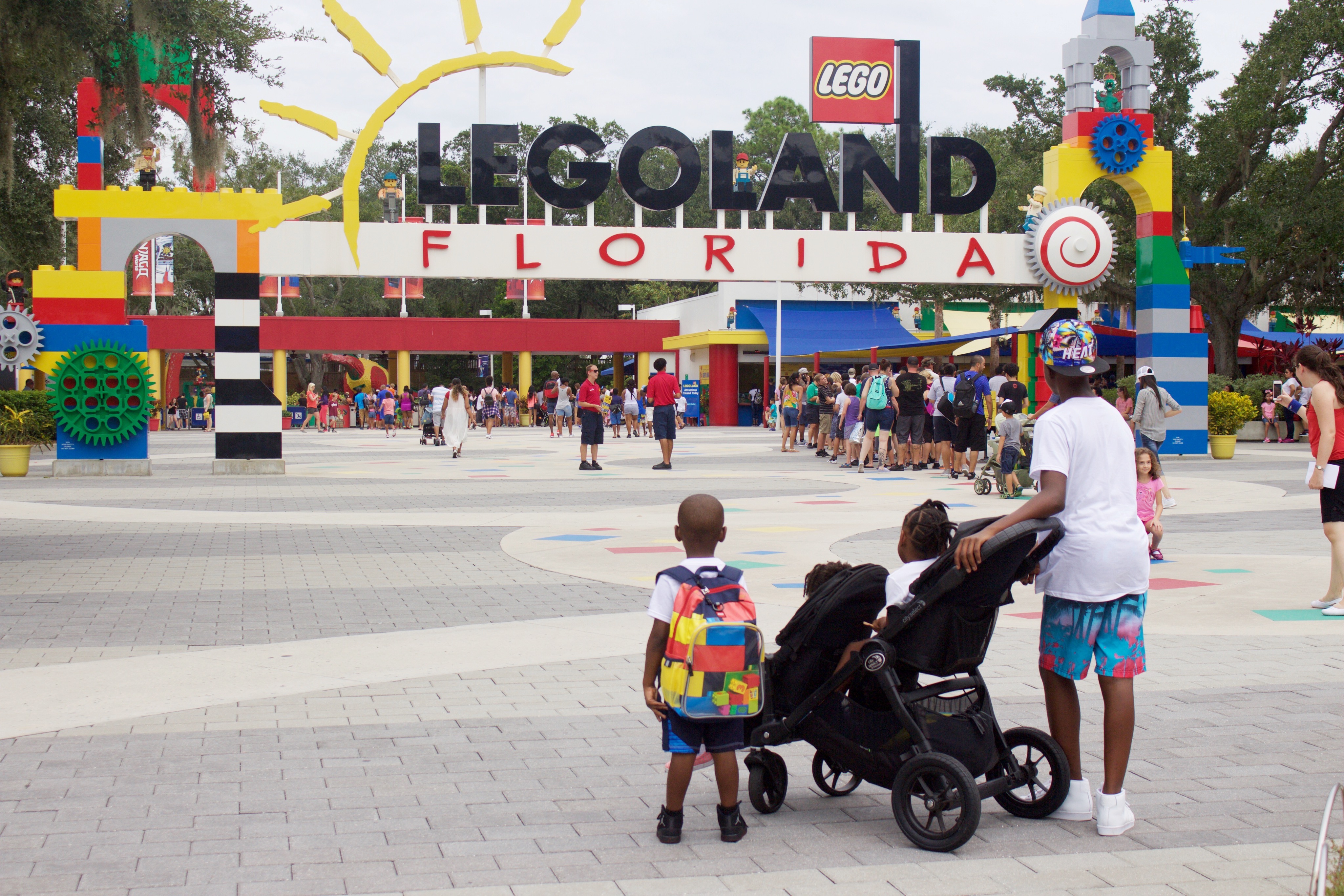 Staying off property will allow you to take more money to put into attractions and activities. Look into things like the MagicCard to receive a discount for purchasing a bundle of theme parks together.
Here are some articles that will help:
Legoland Florida Guide for Toddlers
The Perfect Family Day Trip to Daytona Beach
5 Reason to visit Siesta Ke Beach in Sarasota Florida
13 Free Outings for a Fun Day with Toddlers
Invest in the fast passes
If you have ever been to Orlando and you have ever been to the theme parks you know, that the wait in these lines can be a bit much. For me time is the most valuable resource and the number one thing that I would want to save on. So if you can invest in an express pass, it will reduce your waits.
All you have to do is save on your accommodations, take that money and invest it in an express pass if you are going to somewhere like Universal or Legoland. At Disney some are included and that makes it much easier.
Plan for you Party
If you know that you are coming with toddlers or older people or anyone that has other accommodations that need to be made, plan accordingly. When I travel, I know I will have a bunch of toddlers with me so I'm not going to try to take them to Universal Studios or to parks that are not catered to their age or their needs. If you're coming with toddlers Legoland is an amazing option for you, Crayola Experience, Sea Life Orlando and Magic Kingdom are all where you should be looking. Think about everyone's interest and plan your trip based on that.
Plan Your Food and Dining
Food inside the parks can be quite expensive. Staying at a resort that provides complimentary breakfast and bringing your own snacks can help offset the costs. So if breakfast is provided at the resort, you bring your own snacks, and have a low cost lunch, you can have a nice sit down dinner each day. This method keeps the cost of food down and allows more of the budget to go on entertainment.
Budget Extra Money for Unplanned Situations
Weather
Keep in mind that Florida weather can sometimes be unpredictable. While beautiful 95% of the time, bad weather can often come in and "rain" on your parade. Be mindful that it rains often especially during summer months. It's a great idea to have a backup plan in these instances. Additionally, the sun can be overbearing for some. Staying hydrated, keeping an umbrella, and wearing protective clothing can be a solution to that.
Crowds
If you like to plan your itinerary, please account for traffic and travel time. Certain times of year the traffic at the attractions can be very heavy. Depending on the time of day and the events happening, you can potentially wait for long periods of time just to get to your destination. Then there are the lines to get into the parks and the lines inside the parks. Consider these things when making your plans.
Souvenirs and Gifts
When taking such a magical vacation you will obviously want to buy souvenirs. Have the souvenir talk with your children beforehand. So many "things" are going to catch their attention. Bubbles blowing in their face, whistles going off, and people putting toys in their face. There will be so many options in a childs. Set the expectation upfront with your baby on whatever the arrangement is.
Tell them before you get there. That will prevent you from dealing with hearing mommy 200 times or a meltdown from occurring once you get in the park and they see something they absolutely have to have. So plan upfront for what the budget for souvenirs are and how you are going to work that out.