Me and my littles love to take a road trip. And living in Florida, the beach is always a great option. Today we decided to visit Daytona; coined as the world's most famous beach.
One of the things I love about Daytona Beach is that you can drive and park directly on the beach. That makes is super convenient for a toddler mama like me to pull up and unload the car and kids easily.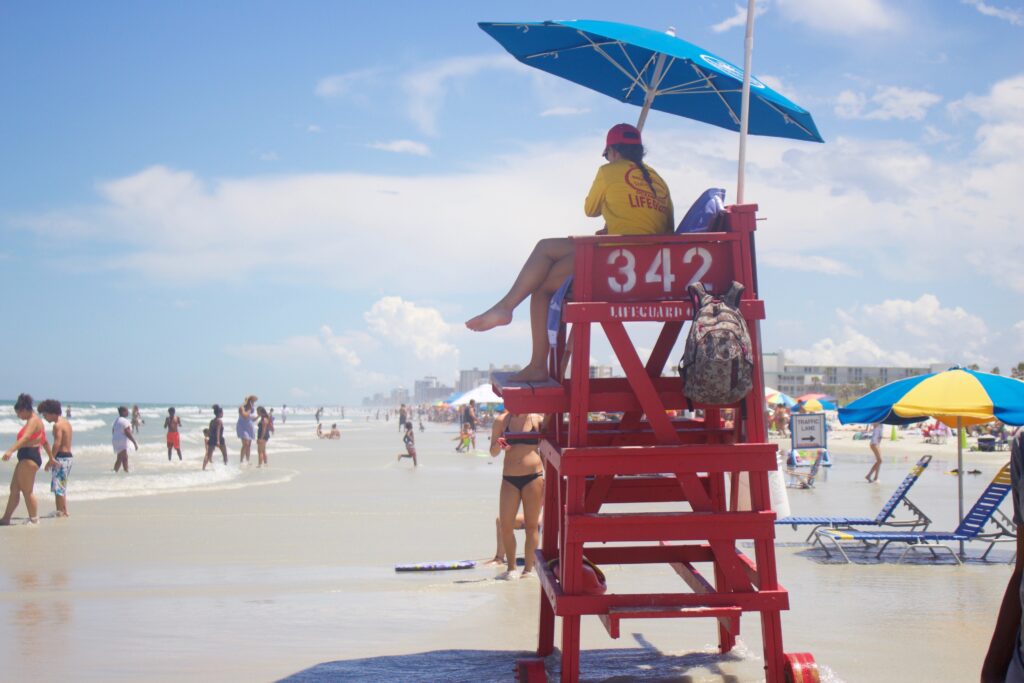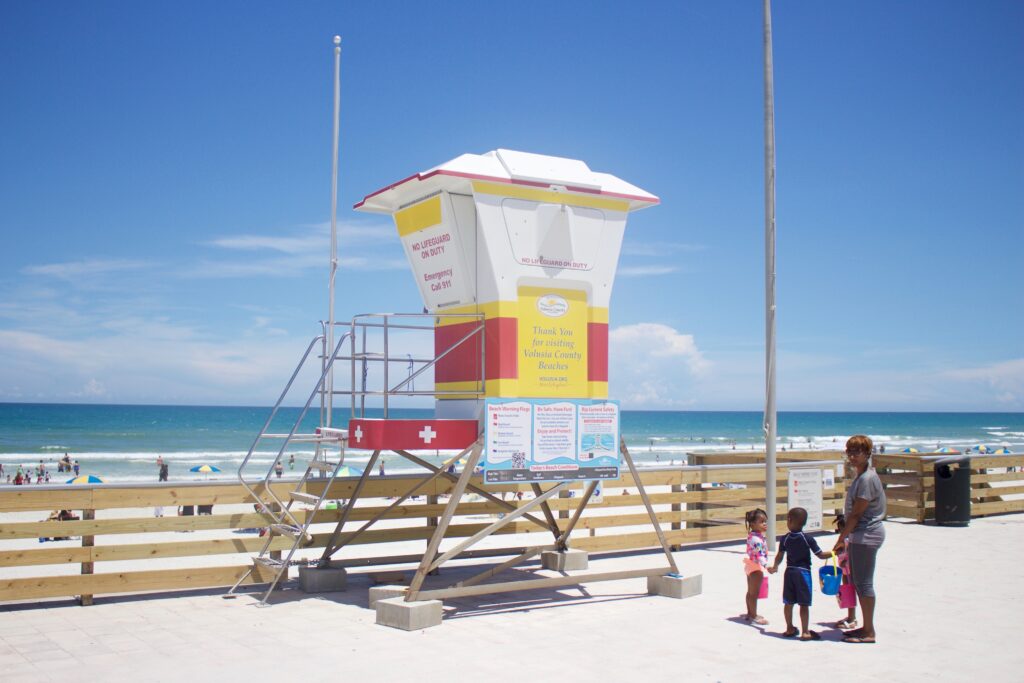 The flip side to that is you have to watch the kids carefully that they don't run out
in front of a vehicle or four wheeler that may be coming by. That totally freaked me out. But I was very watchful of the kids and we didn't have any problems. I just kept the kids near me the entire time.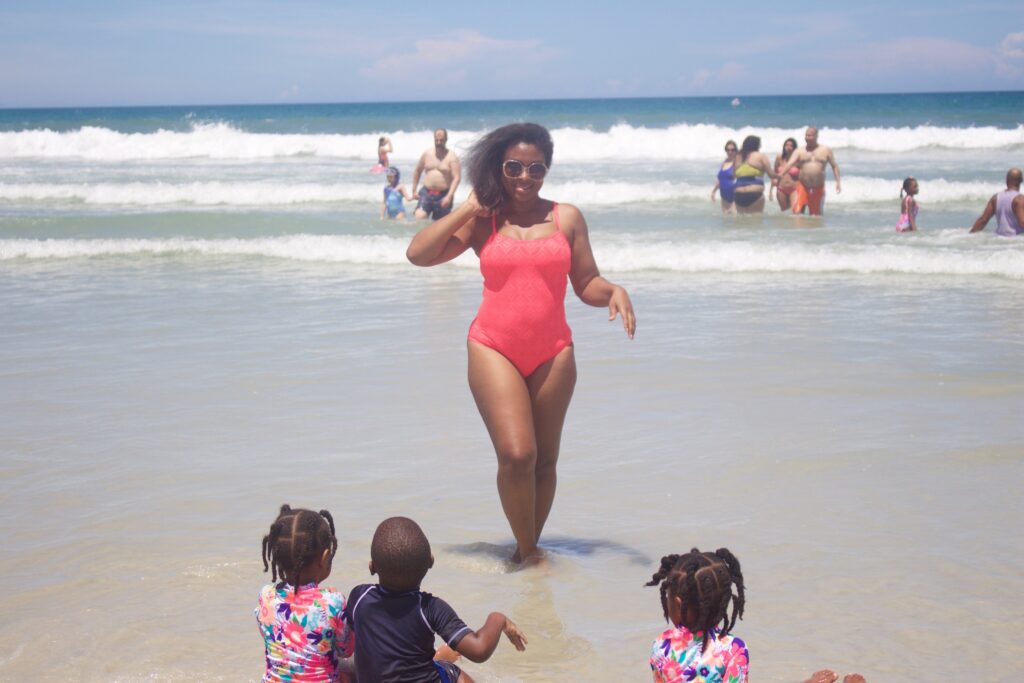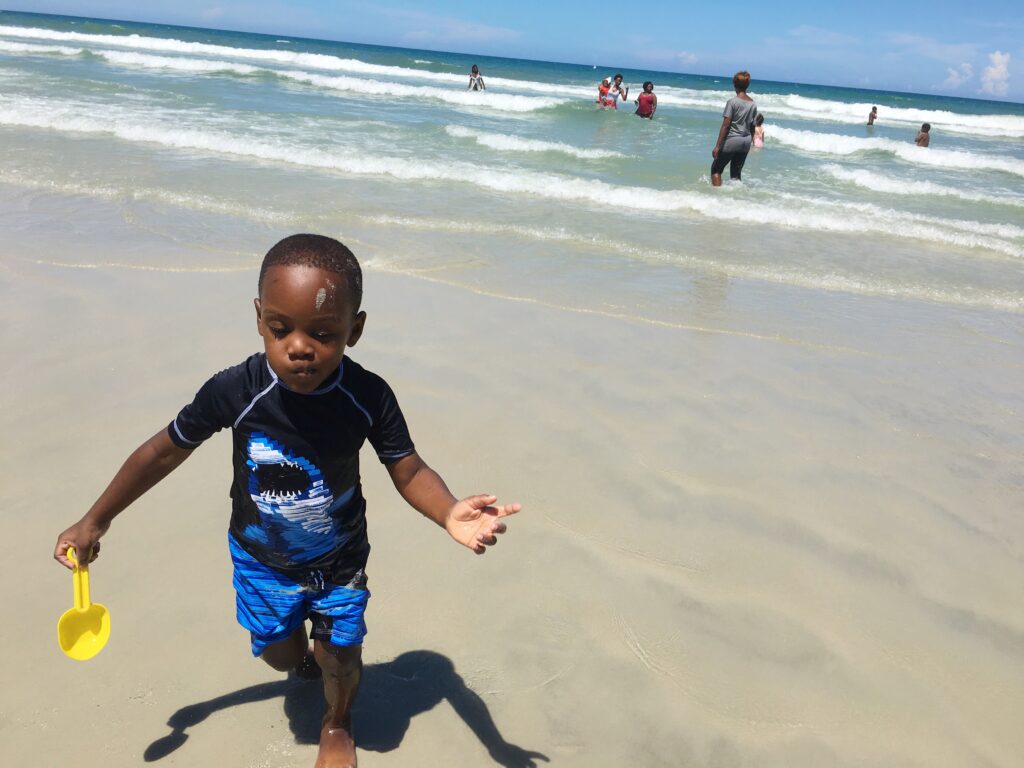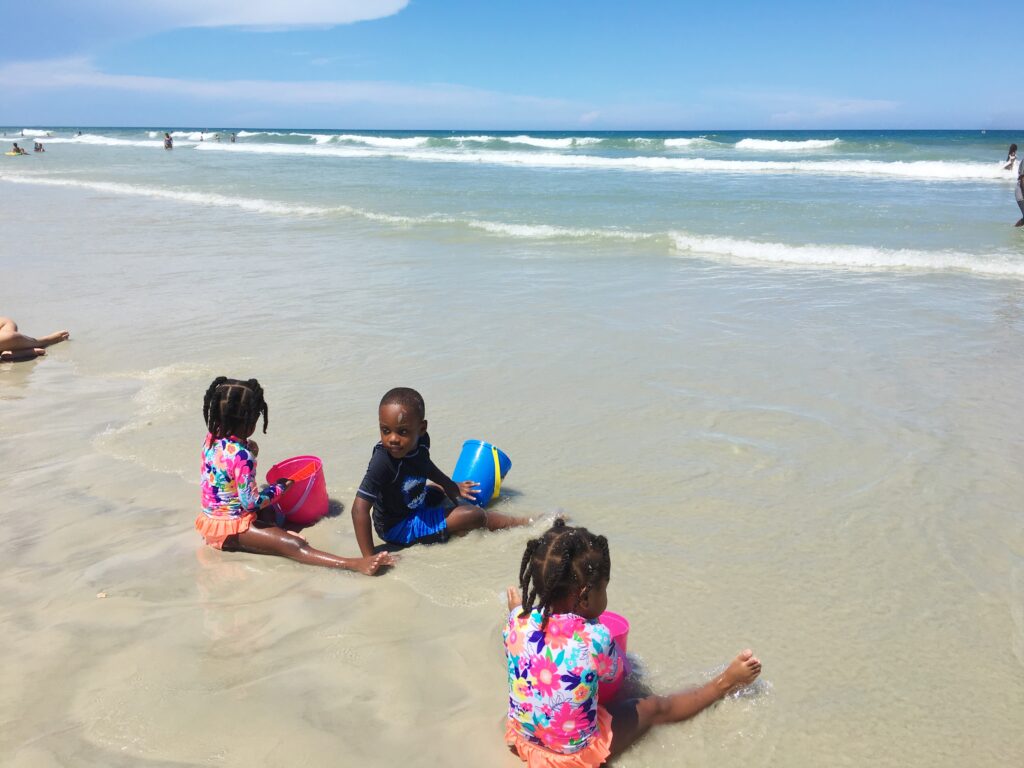 My mother decided to come along with us and of course, she was on them like white on rice. The kids could barely touch the water and she was calling for them to not go too far out LOL. I'm thankful for her though. Even though she decided to get in the ocean fully clothed. We laughed about that all day.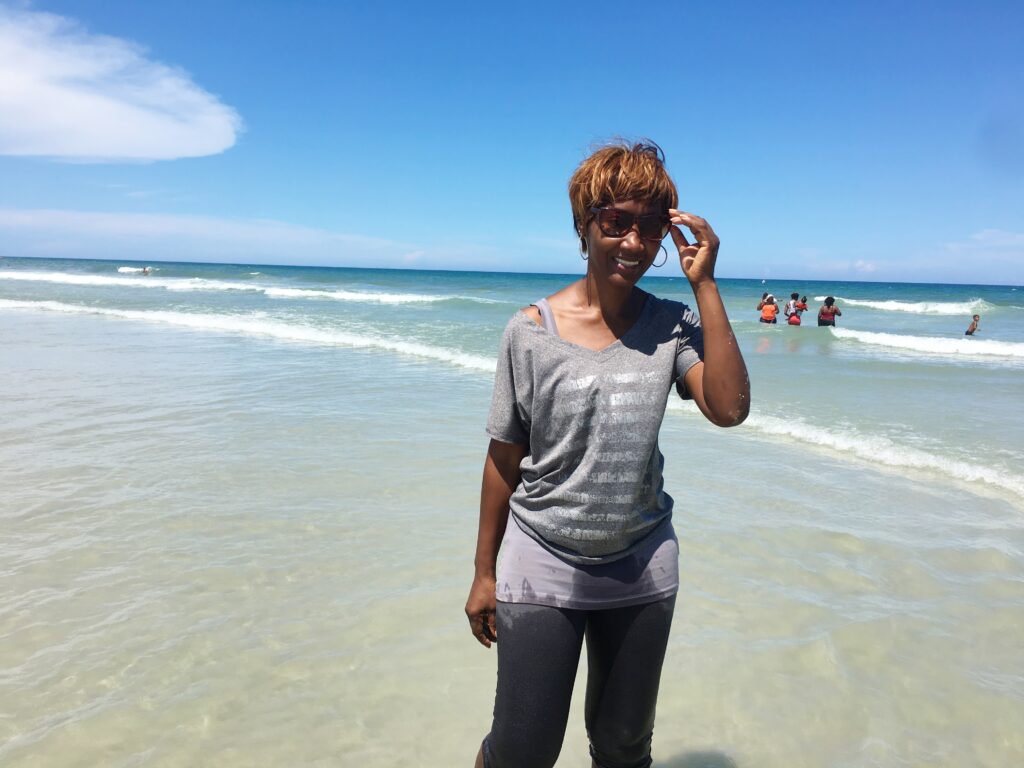 My son was so intrigued by this Aquatic animal sign. He asked about all the animals and then asked if they were all in the beach right now. Heck, I didn't know for sure. But what I did know is that if a gator rolled up on the beach I was gonna be out! Good thing we were leaving because I think the uncertainty was a little much for him.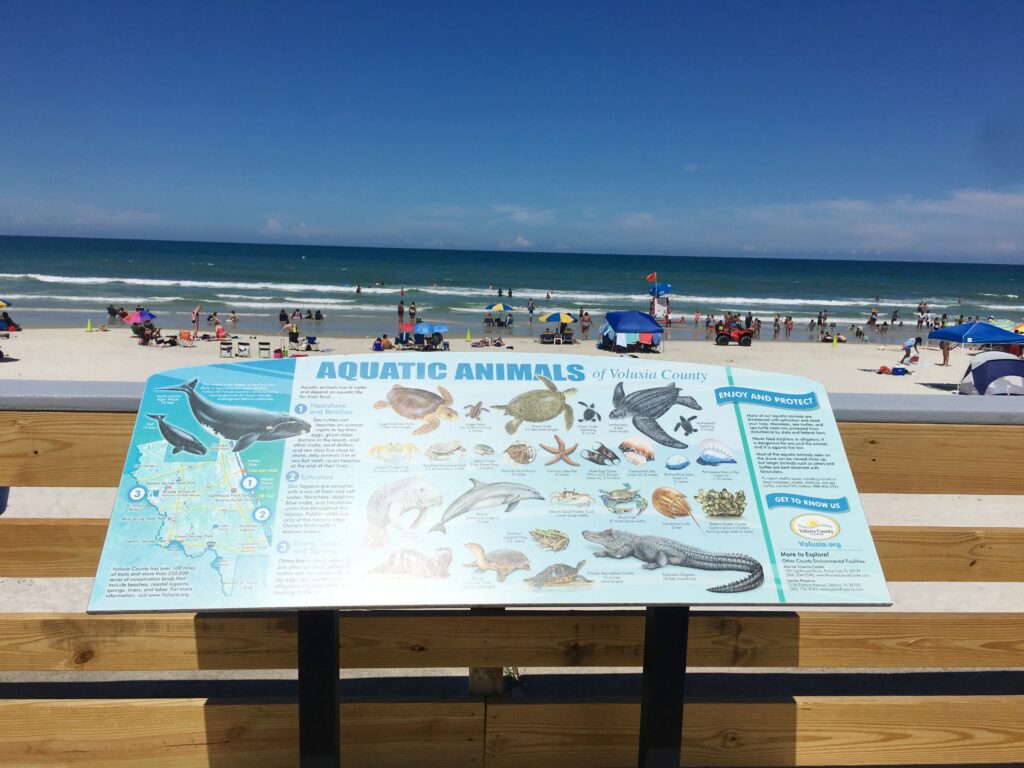 Then they have this cute little playground for the kids to take a little break from the water. My kids loved it and didn't want to leave. I had to physically remove my daughter from this cute little house. She was obsessed.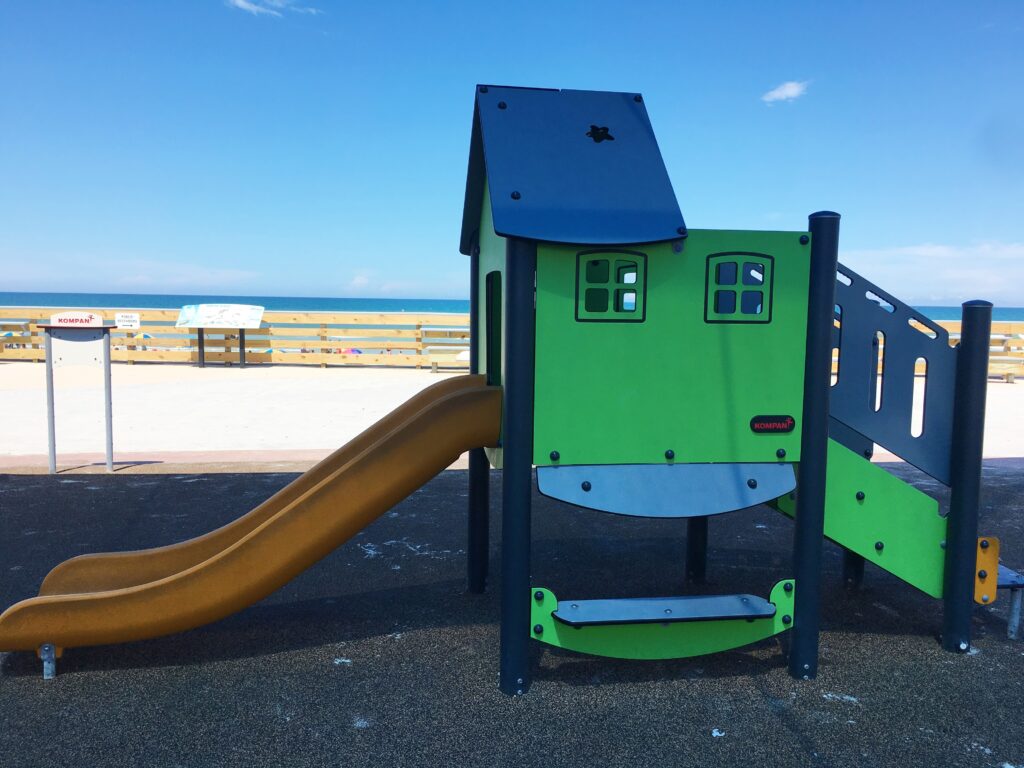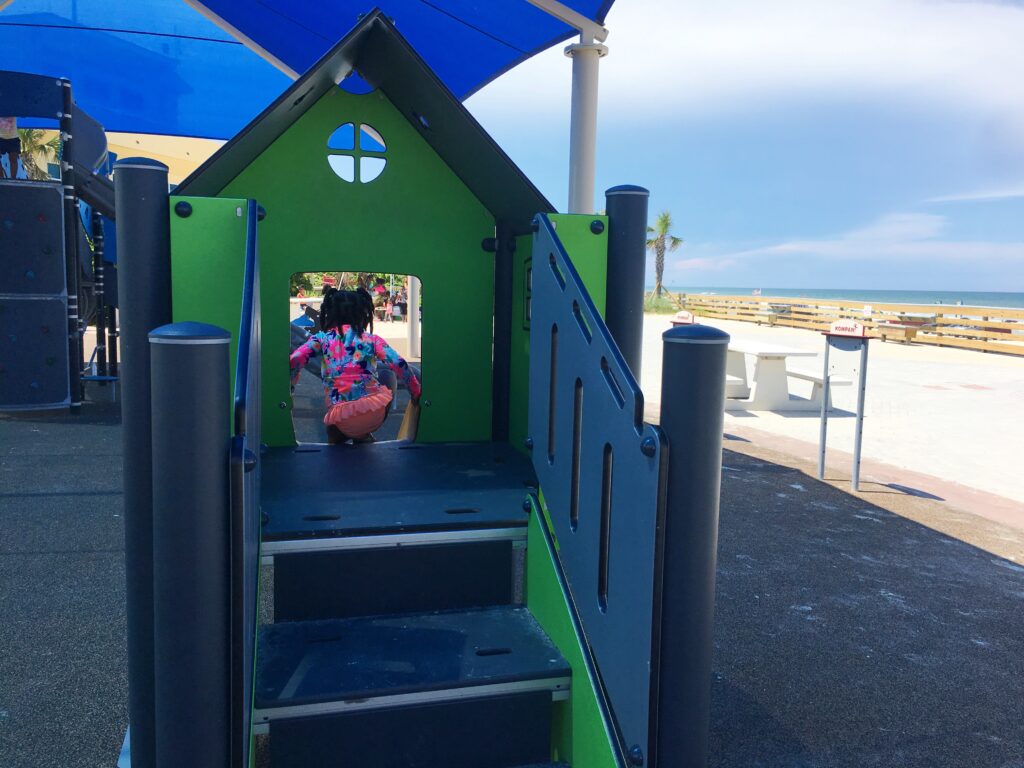 One of the great things about Daytona Beach is that it has a lot of restaurants and shops to get food or anything you may have forgotten at home. The best thing about it is that parking is free and easy to find. Unlike a lot of other beaches, there are many free places to park at Daytona beach. If you don't want to park on the beach, there is an adjacent parking garage and many smaller lots available.