You never know how strong you are until being strong is the only choice you have. The day I found out I was a single mom pregnant with twins, my life changed forever.
I hadn't been feeling good for a few weeks and decided to go to the doctor to get checked out. If I'm being honest, I knew something was up, actually, I knew I was pregnant. I'd taken the home pregnancy test a few weeks prior but I was in complete denial.
I went to the appointment and surely I was pregnant. I was completely pissed because I had just ended my relationship and my son was only 6 months old. Then the unimaginable happened. I went in for my first sonogram and the technician told me it was twins! Tears immediately streamed down my face. I asked her if she was serious. I knew she was because I saw it for myself but I just had to ask. I was devastated!
Becoming a Single Mom of Twins
I had just become a single mom of twins so fast my head was spinning. I went from having two kids to having four in three seconds. How is this even happening? So many questions ran through my mind. The first thing I thought was "Who's going to want a single mom of four?" Honestly that felt like the hardest part to accept in the moment.
But more importantly I thought how am I going to take care of these babies by myself? How am I going to tell my children I'm pregnant with twins? Will I be able afford daycare? HOOOWW am I even a single mom pregnant with twins!! At this point I was completely overwhelmed. I live in a condo though. I drive a two door coupe. The questions, the confusion it all had me exhausted. I was so disappointed in myself and disappointed in the choices I had made to get to this point.
When I finally made it home I sat there on the couch crying. I cried for hours. I went to bed still in disbelief. But then something happened that morning. I woke up, looked at myself in the mirror and said, "You can make it!", "If God brings you to it, he'll bring you through it." From that moment on, I never looked back.

So you're a single mom pregnant with twins, here's what you need to know.
Everything is going to be okay. You can do this and you can do it WELL. Don't let anybody persecute you for your choices. Know that you made the right decision and never second guess yourself. You have to be confident in your ability to choose. Forgive yourself and move forward. Own your decisions, stand tall and handle your business.
You will be able to give your children the life they deserve. You will be able to complete your goals and you will still be the amazing woman you are destined to be. I'm not telling you it's going to be easy. You will have some sleepless nights. You will have to make some sacrifices and you will have to work your butt off to make it work. But that's okay. It will all be worth it.
Reach out to the people that support you and will be there for you. If you don't have a support system that's okay. That will come. You can build that support system along the journey.
READ: The Day I gave Birth to My Twins via C-section Alone
If you already have one, be prepared for that to change. You will be surprised at the people that get missing when life gets real. You will also be surprised at those that step up to support you when you most need it. Additionally, YOU be prepared to change. This experience will change who you are as a woman. That's exactly what it should do.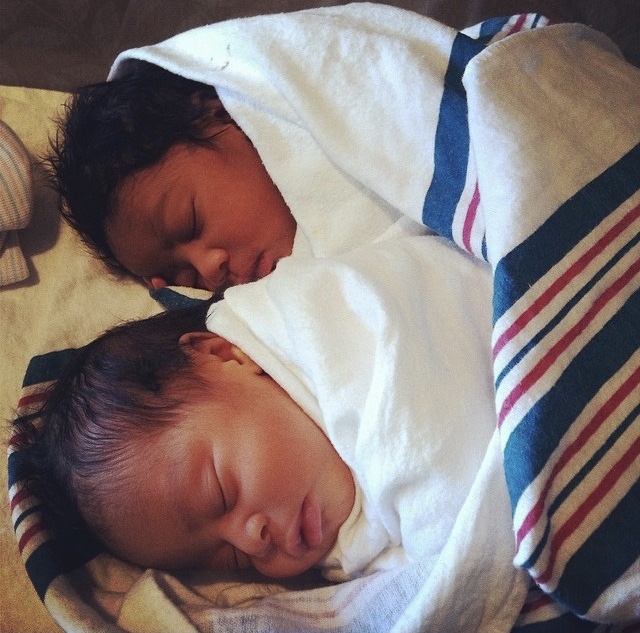 Accepting That Your a Single Parent of Twins
All in all, this can be done. Single moms with twins can thrive beyond their circumstances too. You don't have to be afraid. You don't have to second-guess your ability to make this work because you can do it. Keep the faith and stand strong. Being single is simply your current relationship status. That will change. All of your circumstances will change if you want them to. You get to decide whether you use this situation to hinder you or let it make you stronger. I pray you choose the latter. Being the single parent of twins shouldn't stop you in anyway. Use it as a reason to be better and go harder.