So the summer is coming to a close and it's time to get ready for back to school. The best way to stay sane is to start planning now. I like to prepare for back to school as soon as possible so that the kids and I can get back into the school routine with ease. Today I'm sharing some of my best back to school tips for busy moms so that you can transition out of summer break mode to school mode without being overwhelmed.
Juggling a business and kids can be a bit of a challenge, but with some good planning it works out well. My busy moms back to school tips will guide you forward for a smooth transition into school mode this year.
Back to School Tips for Busy Moms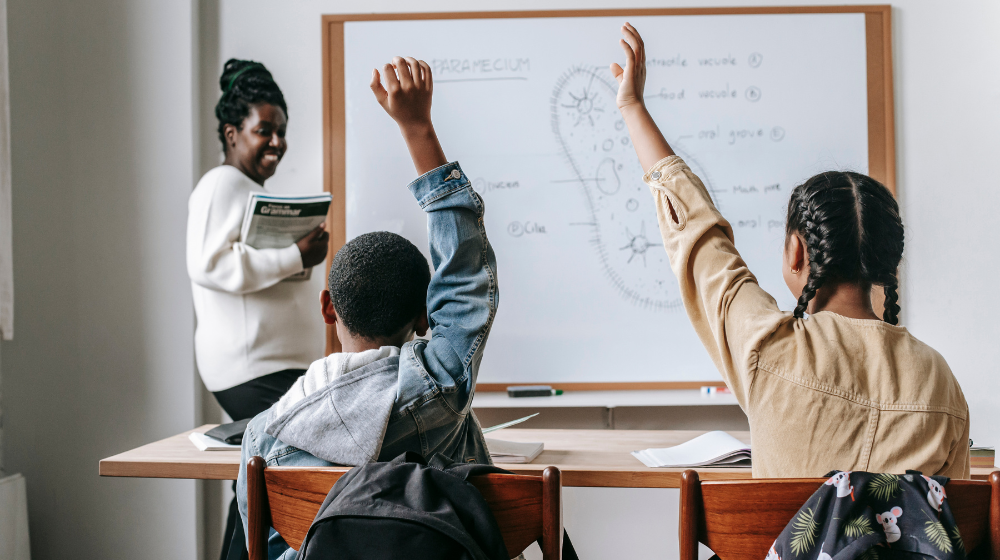 It's important to prepare for back to school season early. It's a good ideas to start preparing for back to school season at least a month in advance, and earlier if you have multiple kids to prepare for. This will help you find the best back to school supply deals on shoes, clothing, backpacks, and other necessary items for your kids.
OTHER BACK TO SCHOOL POSTS YOU SHOULD READ:
Get the Kids Back on Sleep Schedules
The very first thing I do to be prepared for back to school is get the kids back on their sleep schedules. After living their best life all summer long, it will be a struggle to get them up on early school morning if this is not done in advance. Start adjusting your kids' bedtime routine about two weeks before school starts. This will give your kids two weeks to adjust to the new sleep schedule will and make those school mornings easier on everybody.
Schedule Annual Physicals
Most schools require kids to have up to date physicals and immunizations. Make sure your kids have their annual physicals and all their health records up to date. If you have older children that are participating in sports they may need a specific sports physical and additional waivers and forms to be completed as well. Get those done early.
Buy Back to School Supplies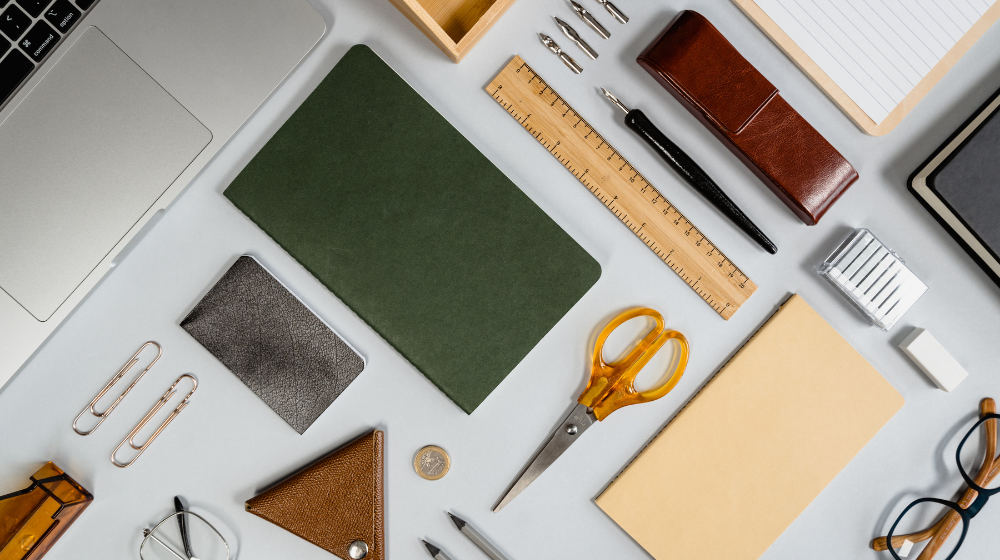 Schools usually release supply lists based on students grade levels. Those lists can be found on the school or county websites, or inside most Walmart and Target stores in you area. You can also find generic back to school supply lists online if you want to get started before your kids' school supply lists are released.
When you are shopping for back to school on a budget, don't forget to shop sales, clearance, online promotions, and always use coupons, cashback and promotional codes. There are many sites that offer all these savings in one place. Rakuten is great for having many online stores and their active sales all in one place. In addition to being able to compare savings, they also have an amazing cashback program. When you shop through the site or activate the Chrome extension you earn money back on each purchase. This is a great way to maximize your back to school savings.
The earlier you start collecting inexpensive items like notebooks, binders, and backpacks for your kids, the more money you'll save too. Look out for weekly deals and specials from your favorite retailers.
Get a Calendar and Plan Family Schedule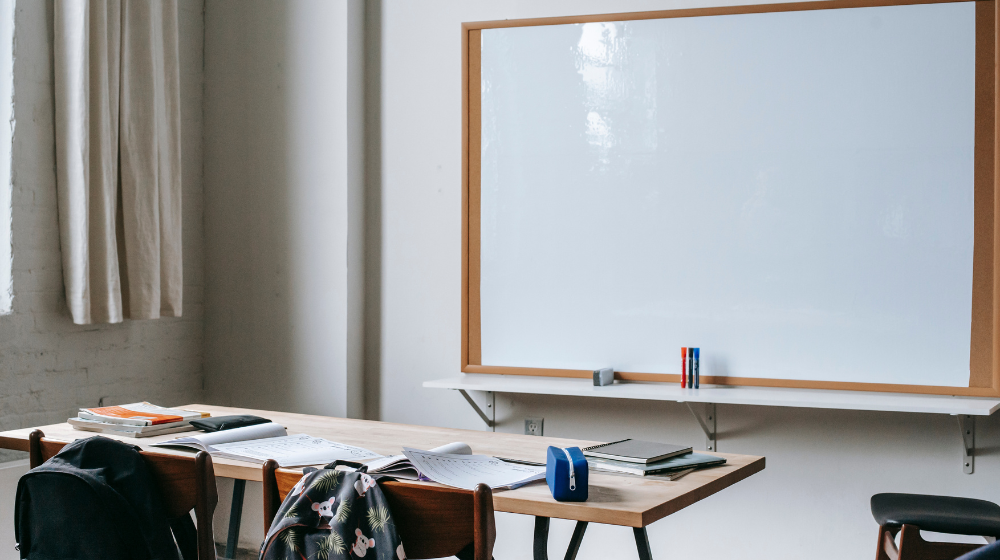 Another back to school tip for parents and busy moms is to have a calendar. This can be an app installed on your smartphone that's easily shared with your older kids and any other adult who may help with transportation for your kids' sporting and extra-curricular events. For me having a calendar that I can put all of the kids' stuff, helps me balance business and mom life better.
You can put a large desk-sized calendar up in a central location in your home too. Having a visual calendar that everyone can see will help ensure you stay on routine for back to school events and other family appointments. Kids can see what upcoming appointments and events they have by looking at the wall-hanging family calendar. This will help older kids with their organization and planning skills.
Start to Ramp up Meal Prepping
When you're s busy mom you have to save time wherever possible. One of the best back to school tips for busy moms that I can offer you is to start meal prepping. Create a weekly or monthly meal plan and shop in bulk for food supplies. Spend one day a week preparing your meals so that you'll always have a quick meal to heat up during the busy back to school evenings.
You may want to prepare easy to grab-n-go breakfast options as part of your meal prepping. This will keep your back to school morning routine efficient. Many meal prep options can provide your kids with a healthy start to their day. Consider homemade frozen burritos, muffins, and cereal bars as a good back to school quick grab breakfast option.
Define Family Chores
There is a lot that goes into being ready for back to school and making it through the first few weeks. Especially when you have multiple children. Don't try to do it all alone. Take some of the load off yourself by allowing your children to help. This is a great time to redefine family chores. You can do this based on everyone's age and capability. Little ones can totally learn to load the dishwasher, help with taking out the trash, vacuuming and may other things. This is a great way to foster teamwork within your home and give the kids responsibility.
Using my back to school tips for busy moms will ensure that your kids and you are prepared for the back to school season with enough time to settle down and get the new routine under control. I'm confident my busy mom tips for back to school will help you have more control over the situation so that you have fewer moments of chaos during this transition from summer break to back to school.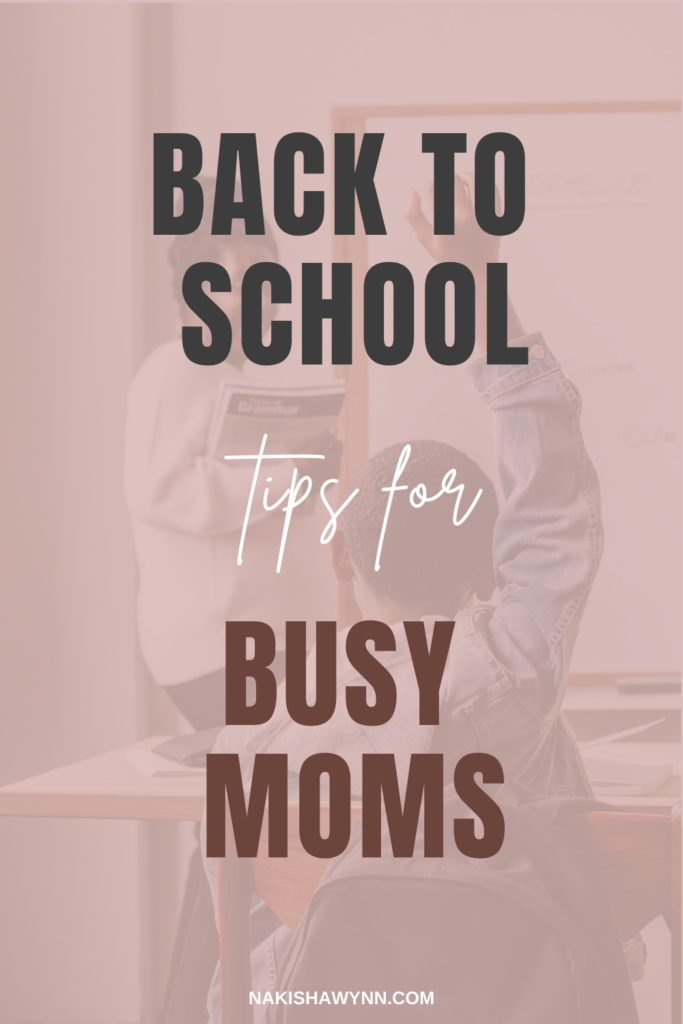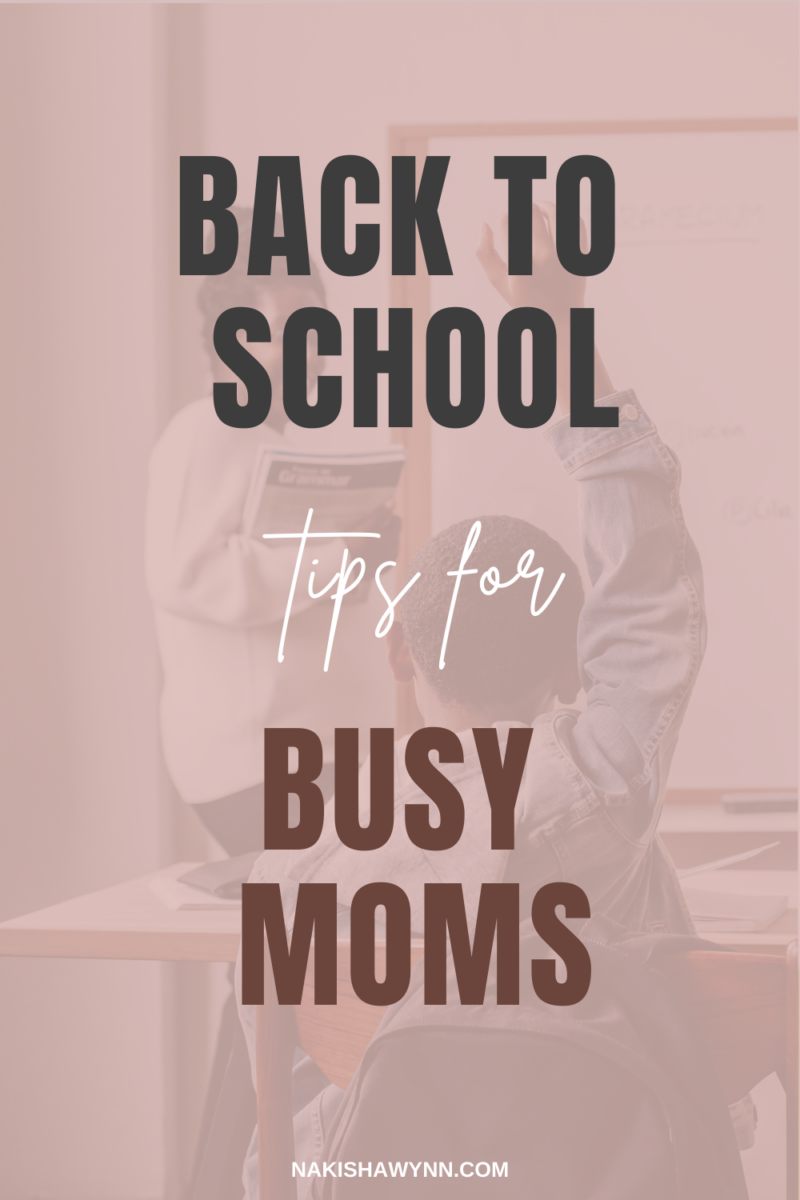 Back to School Tips for Moms