It seems like Disney is on every family's vacation bucket list. But it can be much more expensive than expected to make the trip. When you plan a trip to Disney World it's important to keep cost in mind. Walt Disney World vacationers can spend much more than expected if they are not careful. I have been fortunate enough to have a great experience. Though it can still be a bit pricey, with conservative planning and a little budgeting, I've found that I generally owe less upon check out than I anticipated. It makes returning home from the happiest place on earth a little easier.
If you're watching Walt Disney World videos on Youtube and thinking "I need this in my life," but you can't afford to let the cost get out of hand, here are some simple Walt Disney World budget tips to help you make it happen.
Plan a Trip to Disney World on a Budget
Can you have an unforgettable Disney World vacation on a budget? Yes! There are several ways to reduce the cost of your trip and not go into debt or clear out your savings to do so.
Have Flexible Travel Dates
If you want to have an amazing trip for as little as possible having a flexible travel dates is essential. When you plan a trip to Disney World you will be surprised at the deals you can get when you come during slower times and not during peak season. The best time to visit Disney is during off season. Off season at Disney are typically:
January to mid March
Late August through October
Early November & December
One of the main reasons this is a great time to visit is because the crowds are lower than usual. In my opinion this is great because the ride wait times are shorter and it's easier to see the park without fighting through the crowds. Secondly the accommodations are usually a bit cheaper too. The hotels need to book rooms because it's usually slower for them resulting in reduced prices for those who don't mind visiting during this time.
Research Travel Packages
There are several Disney World vacation packages that offer incredible savings. By researching these deals you can often find huge money savings, discounts and freebies by bundling everything together. Be sure to review your budget and travel dates to see which package might work best for you.
Save on Ticket Prices
Avoid buying the Park Hopper option on your multi-day passes. It's much more expensive to hop from one park to another every day of your trip. It's better to just plan out your park days beforehand and take a full day to enjoy each one. That will be a better use of time and money. Besides, most of the parks are large enough to spend more than one day in, so there will be plenty to do. The option of hopping is enticing but impractical. Unless there is room in your budget, cutting it out is one of the best ways to save money on your trip.
Choose the Most Affordable Disney World Resorts
If you are serious about your budget be very careful about booking a deluxe resort. If you have a large family that requires a villa or a larger suite, you can try one of the three moderate resorts. Caribbean Beach, Coronado Springs and Port Orleans offer a high level of immersion at a reduced nightly cost. Bigger families can also benefit from a family suite at Art of Animation, which is a value tier resort that has the added convenience of Skyliner access to Epcot and Hollywood Studios.
Dine on a Dime
One of the best Disney world budget tips I can offer is to save on dining. Avoid buying the meal plan unless you plan on eating 3 meals a day in the park, which is not the most cost effective way to eat. If you do plan on eating in the parks try to avoid table service restaurants and only eat quick service. You can view all of Disney's menus on their website and even price out your meals. Be open to sharing meals family style or even ordering from the kids menu. This will save you a lot especially when visiting with a large family. Since quick-service restaurants don't take reservations, packing your own snacks comes in handy when you can't find a convenient dining location at the last minute. Having these snacks on hand will hold the kids over while waiting in line and finding a table.
Food and Snack Grocery List for Disney World
Here are some great snack ideas for Disney:
Tortilla Chips / Pretzels
Applesauce pouches
Clementines, bananas, grapes
Trail mix
Goldfish or Cheez it crackers
Fruit Snacks
Granola Bars
Baby carrots / celery
It's so important to stay hydrated, don't forget to pack reusable water bottles! You can get free ice water at any quick service restaurant. Then you can have drink powder packs like Gatorade or water flavor to add.

If eating on property is not feasible you can always eat off property. Personally I prefer to eat breakfast at the hotel, pack lunch for the parks and then have dinner outside of the parks. Doing that saves me so much money that I can allow the kids to get souvenirs from the park to commemorate the experience.
Amazon Prime Now Delivers to Disney!
Amazon Prime now delivers in Orlando and to Disney area resorts. That means you can have your food and snacks brought right to you. Same day delivery is available on orders over $20 which makes shopping while at Disney so much easier. Get a 30 day Amazon Prime trial here before your vacation. Make sure you make your list and order your items on the first day you arrive to make sure you get everything you need on time.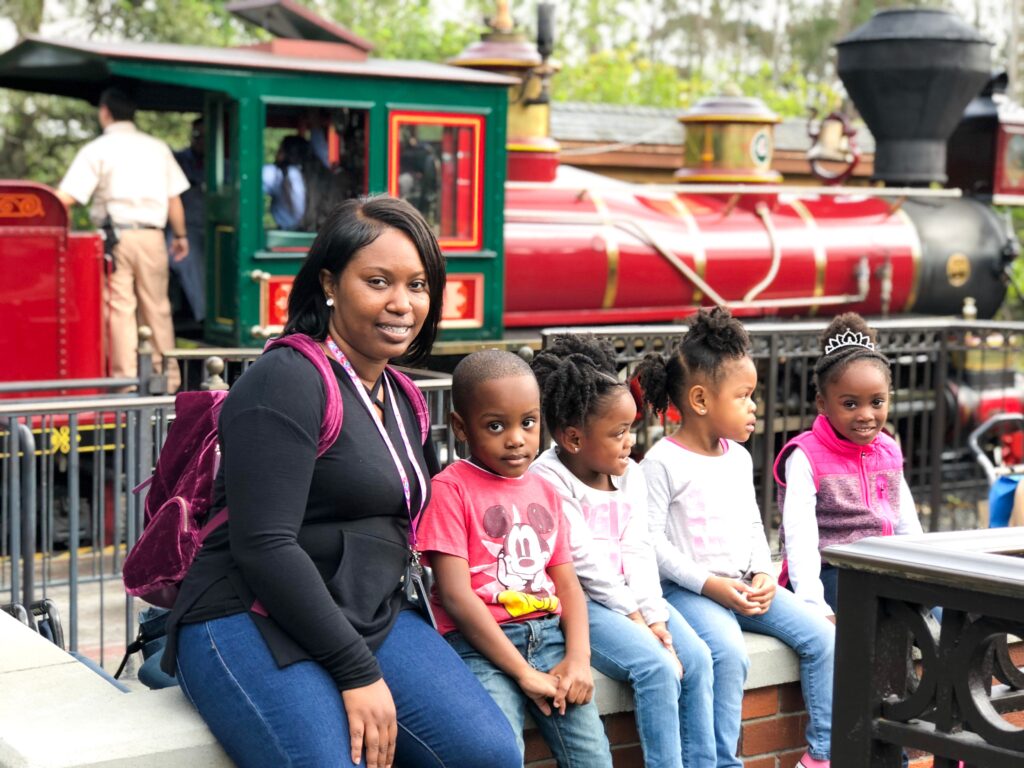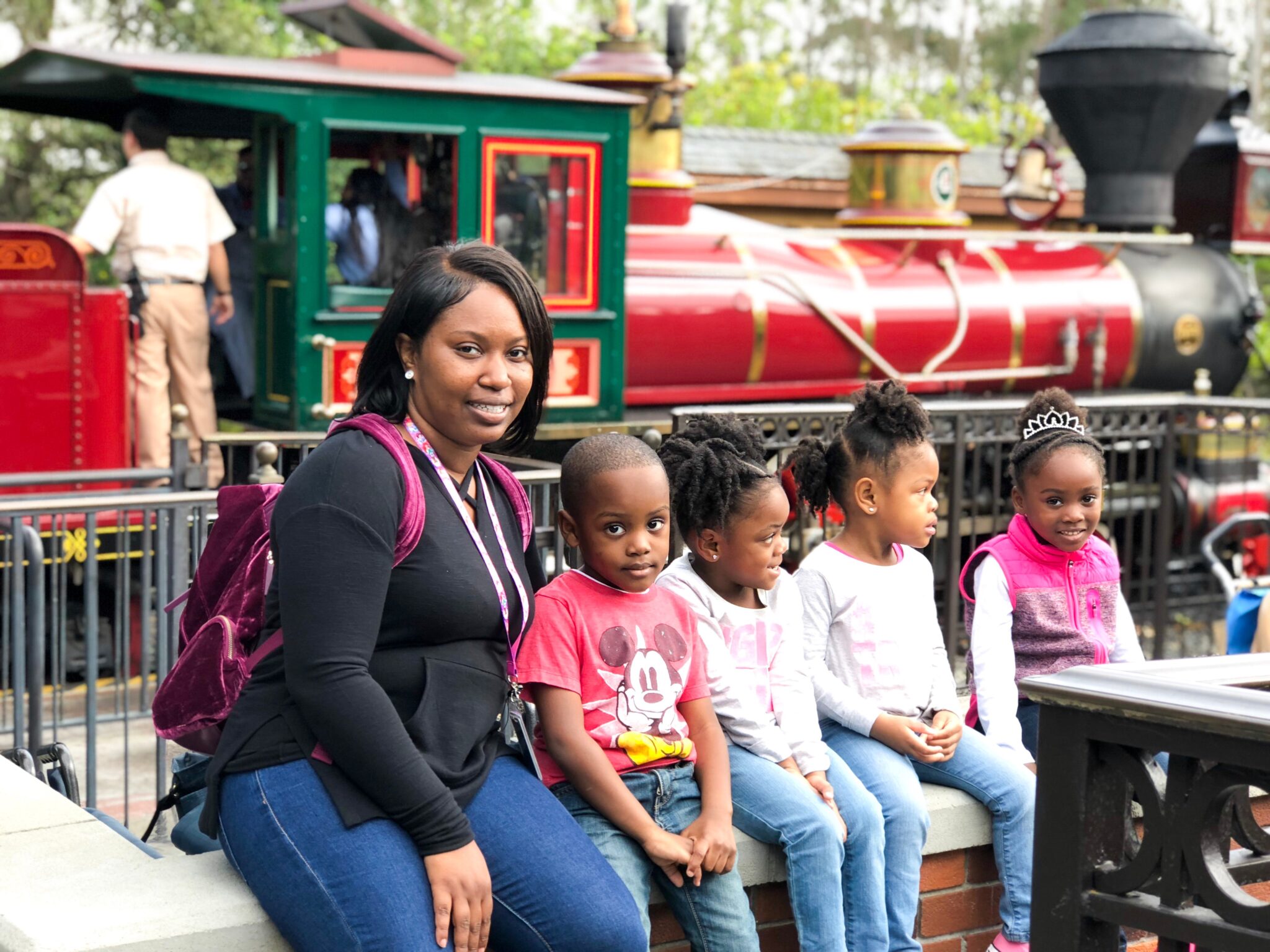 Consider Transportation Cost
If you are headed to Disney World and you live within driving distance a road trip is not a bad idea. All you will need to do is fill up your car and hit the road. If driving is not an option start looking for flights as soon as you know you are making the trip. Sign up for a Skyscanner alert to notify you when the prices on flights drop.

Once you arrive in Orlando you will need to have transportation of some sort. Renting a car is not the best use of funds, avoid it if you can. A rental car will cost you unnecessary parking fees at the resort and cost you extra money in gas. Walt Disney World offers complimentary transportation to and from the airport which will save you so much money. If you are staying at one of their resorts use this service. You will also be able to utilize Disney buses and shuttles to get to and from the parks and resorts.
Save on Entertainment and Other Activities
Spend on entertainment wisely! There are so many amazing things to do that wont break the bank but still keep the family happy and entertained.
Free Resort Activities Disney World
Disney resorts are top notch and have so much to offer its guests. There are many activities to choose from on your stay. One day of your stay can be spent hanging out at one of the many pools at the resort you're already paying for. You can find many other activities from arcades, movies, playgrounds and more.
Consider taking a shuttle over to Disney Springs, to enjoy the many restaurants and shops there too. Depending on the season there is often live entertainment and shows to enjoy.