Disney World is the dream destination for kids of all ages, even big adult ones! But just how much is there for little kids to do? Can you make a Disney World trip with tots easier and more fun? Here's how to enjoy Disney with little kids.
Visit During Off Season
If you have real tinies, book your trip outside of school holidays to enjoy Disney with minimal crowds. Go on weekdays when school is in session to have less people and shorter queues.
Extend Your Vacation Length
Five days is the ideal length of time to visit as your days will be shorter than many visitors with nap times and kids getting tired. With five days you can enjoy lots of downtime and still do everything you want to.
Plan Ahead
Check online to see which rides are most suitable for the age of your child. Research rides carefully as younger children may be easily frightened by darkness or loud noises.
Toddlers will enjoy the rides in the Magic Kingdom featuring favorite characters like Lightning McQueen, Peter Pan and Winnie the Pooh. Download the My Disney Experience app well in advance and plan out your trip day by day.
Use Disney FastPass+
Queuing and little kids do not mix. Avoid meltdowns and minimal waiting times by using FastPass+ to reserve attractions, entertainment and Character Greetings 30 days in advance of your trip (60 days if you are staying in selected Disney and Partner Hotels). On our trip to Disney's Animal Kingdom FastPass+ was a life saver!
N.B. FastPass+ is currently suspended due to Covid-19 restrictions.
Stay at a Disney Hotel
If you can, stay at a Disney hotel so you can take advantage of the morning Magic Hour when the parks open to Disney Resort guests ahead of other visitors. This time will be quieter and cooler.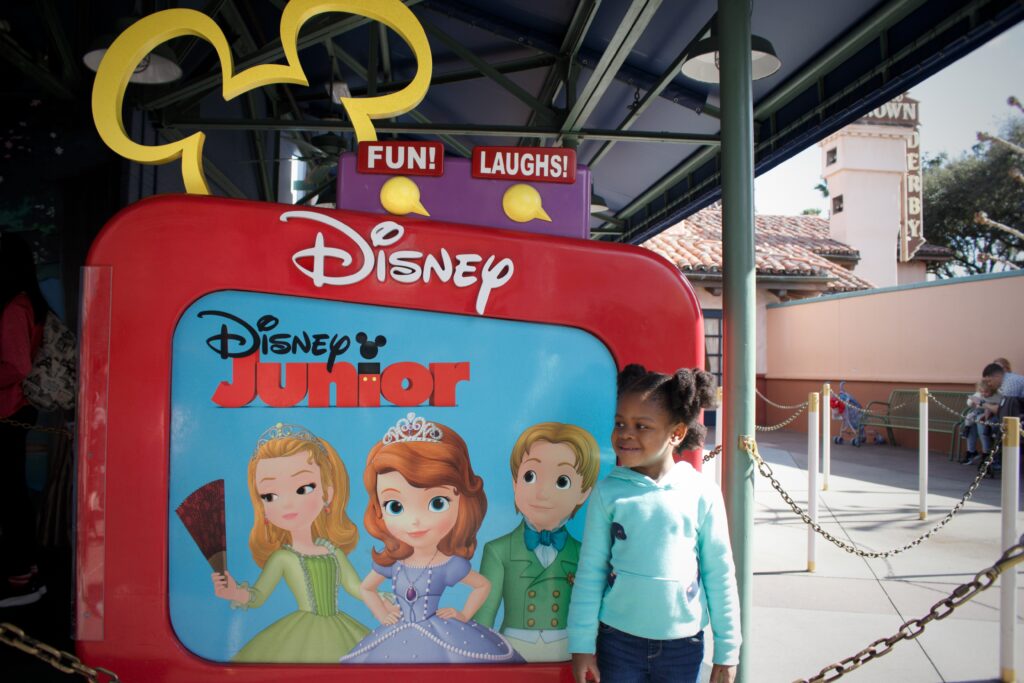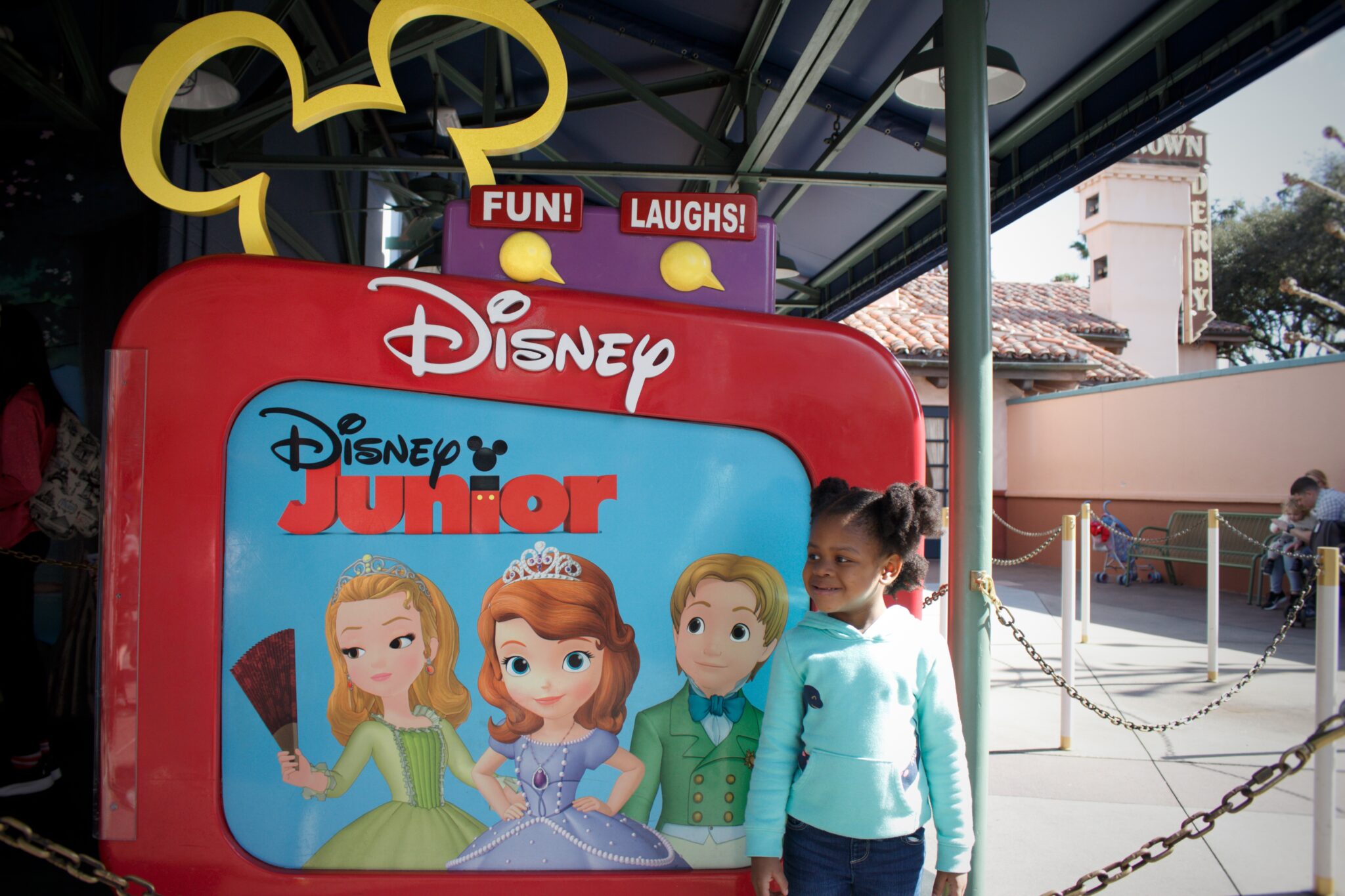 Plan Your Day Carefully
Make sure you plan in plenty of rest times, and plan to be outside when the temperature is coolest earlier in the morning or later in the afternoon and evening so you can enjoy the parades and fireworks.
Take advantage of Magic Hour early in the morning, then after another hour or so, head back to your room to relax a little before lunch. Make sure babies and toddlers keep up with the naps and mealtimes they are used to at home, even if that means eating at odd times because you are used to a different time zone.
Save Your Sanity
Kids get bored waiting for buses and rides, so bring snacks and toys to distract them. Parcel up snack sized portions of their favourite food before you leave home so you can just grab and go each morning.
Take Frequent Breaks
Nobody wants grouchy, exhausted or overheated kids. You can chill out at Ariel's Grotto and Donald's Boat in the Magic Kingdom. Ariel's Grotto is a great place for kids to cool off in the kids' water area and the interactive play area of Donald's Boat allows children to ring the bell and steer the ship of Donald's ill-fated leaky.
Go Hands-Free
Leave the buggy at your hotel and carry babies in a sling or baby carrier. Bring a hip seat for toddlers as they will get tired and have aching legs easily. Ditching the buggy keeps you hands-free while waiting for the bus, standing in line, tending to your older kids, and browsing in shops which will make your trip much more enjoyable.
If you must bring a buggy, get a light umbrella fold one that you can carry on a strap and have it as a supplement to a sling or hip seat.
10. Dining Options
There is a free Baby Care Center in each Disney park, perfect for some peace and quiet when feeding your baby/toddler. These centers are equipped with rockers, highchairs, and toys.
Do remember to plan at least one character meal while you're at Disney World. Your trip won't be complete if the little ones don't get to mingle with their favorite characters.
Are you planning a trip with your little ones to visit Mickey? Follow these tips to make a visit to Disney World with little kids even more magical.
More for your little ones at Disney
Now with the opening of Disney Jr Dance Party, Toy Story Land, Lightning McQueens Racing Academy and the Incredibles at Pixar Place small kids have a ton to do.
For more information on visiting Disney with your little ones visit https://disneyworld.disney.go.com/preschool/