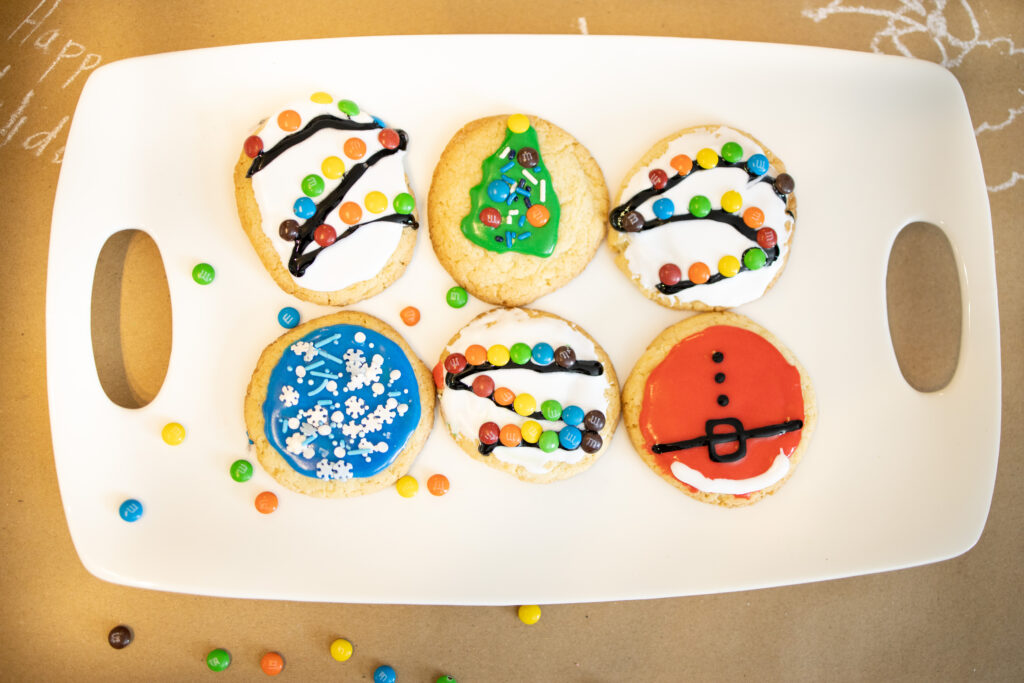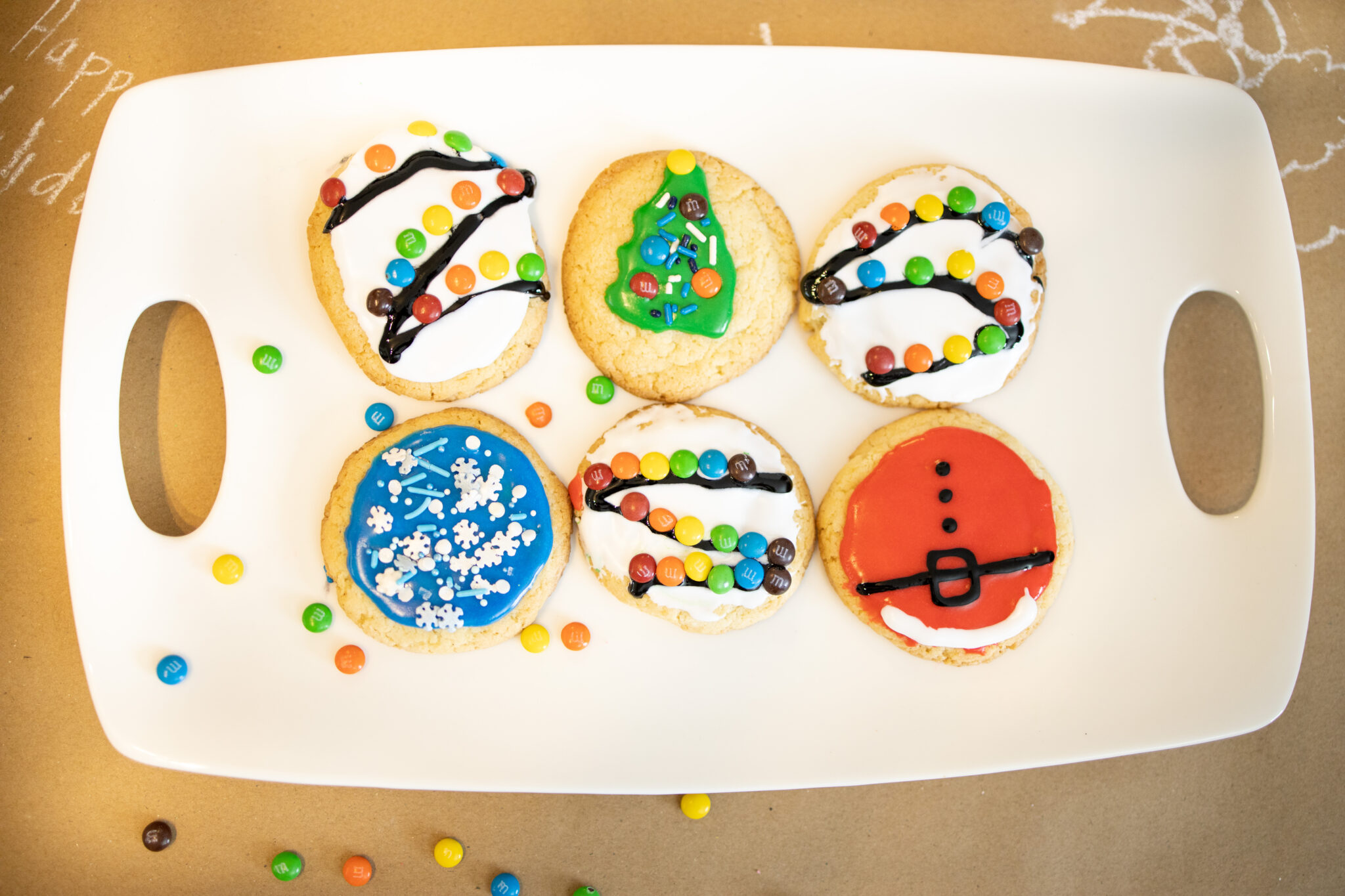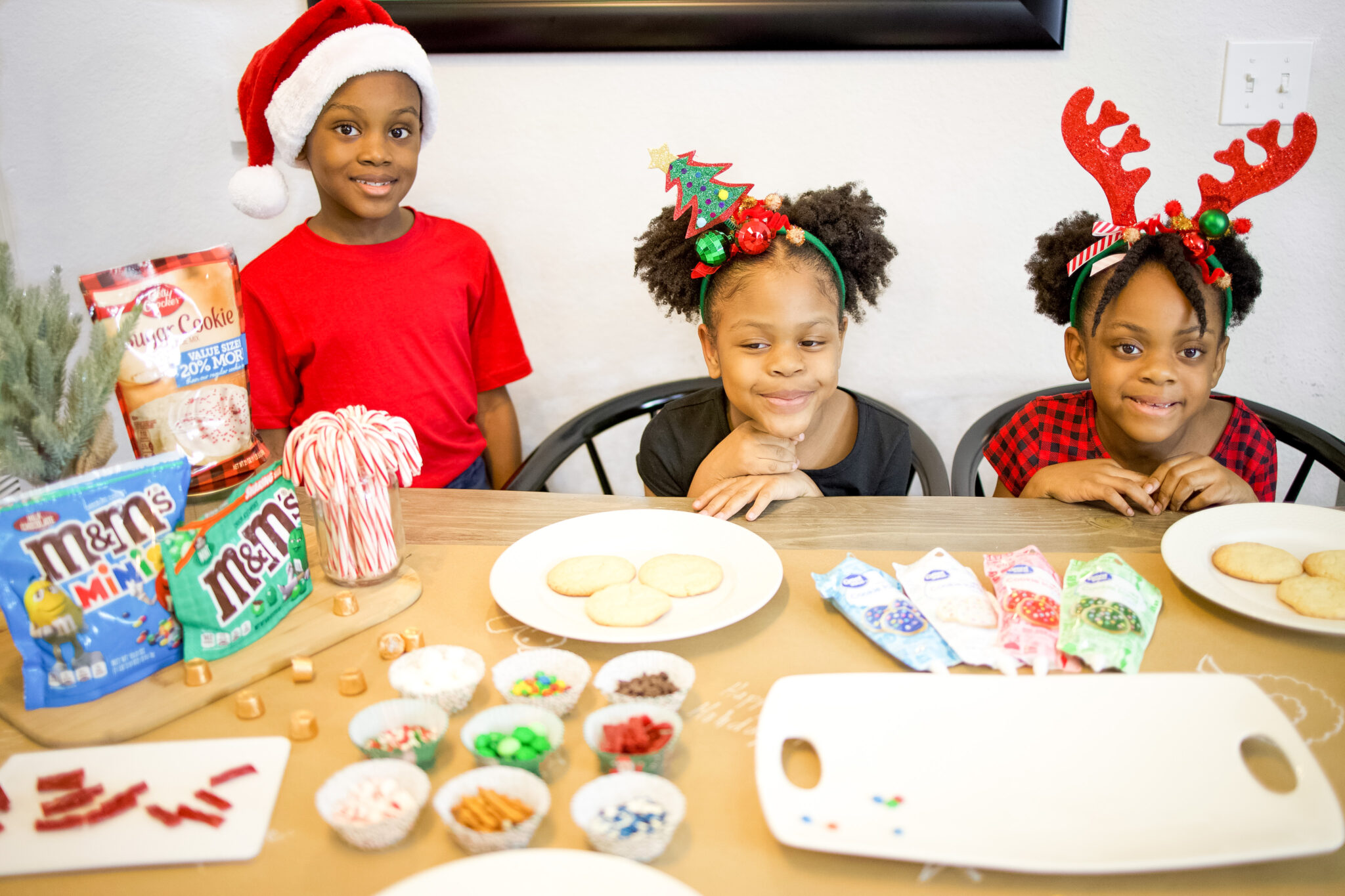 The holiday season is our favorite time of the year. We look forward to the holiday cheer, family time, the fun activities and of course the fashion. But let's be honest, the gifts and the food are the best part. I've partnered with Walmart to share one of our favorite holiday food moments; a cookie decorating party for kids. The kids and I love getting together and making our favorite holiday dishes and desserts. The extra time spent together is so special to us too. We create memories that will last a lifetime.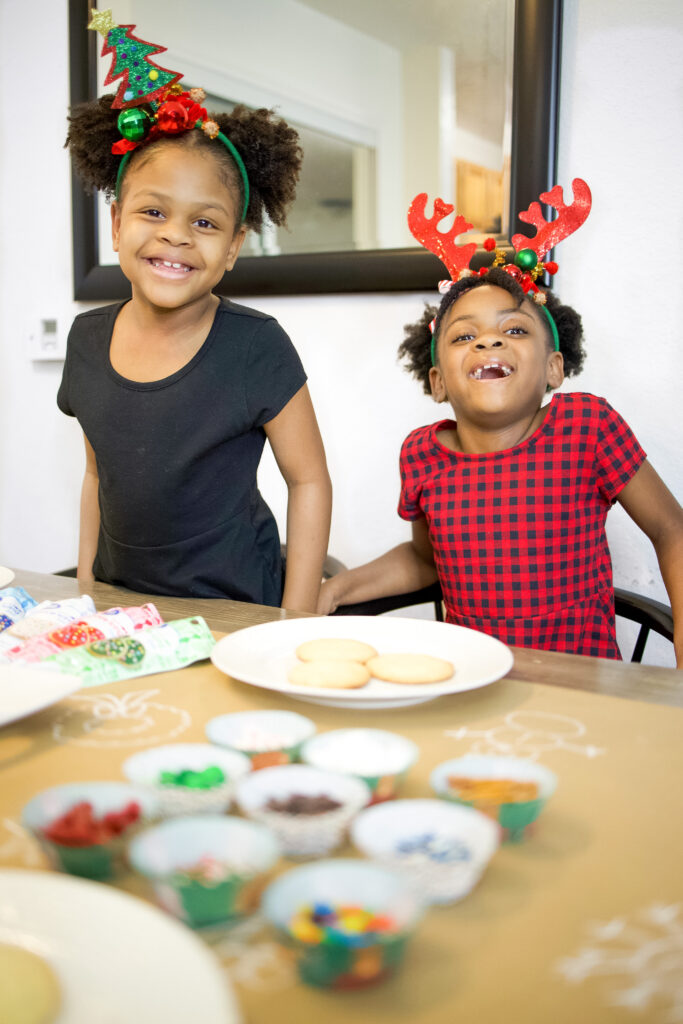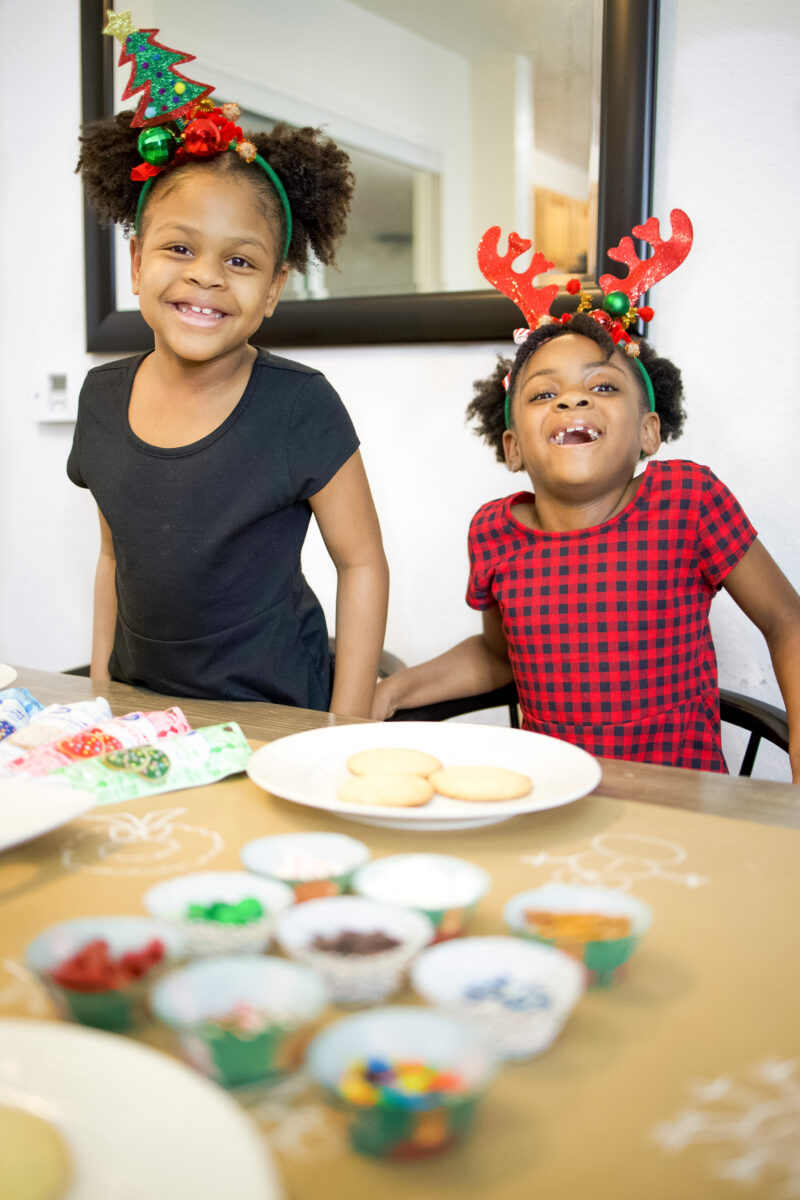 The kids and I love decorating cookies as a part of our holiday to do's. It's easy, affordable and such a fun time. Walmart has everything we need to make this super simple to do.
Thankfully, Walmart has all of our holiday needs at great prices. I can get everything for our holiday activities, recipes, home decor, and gifts without worrying about going over budget.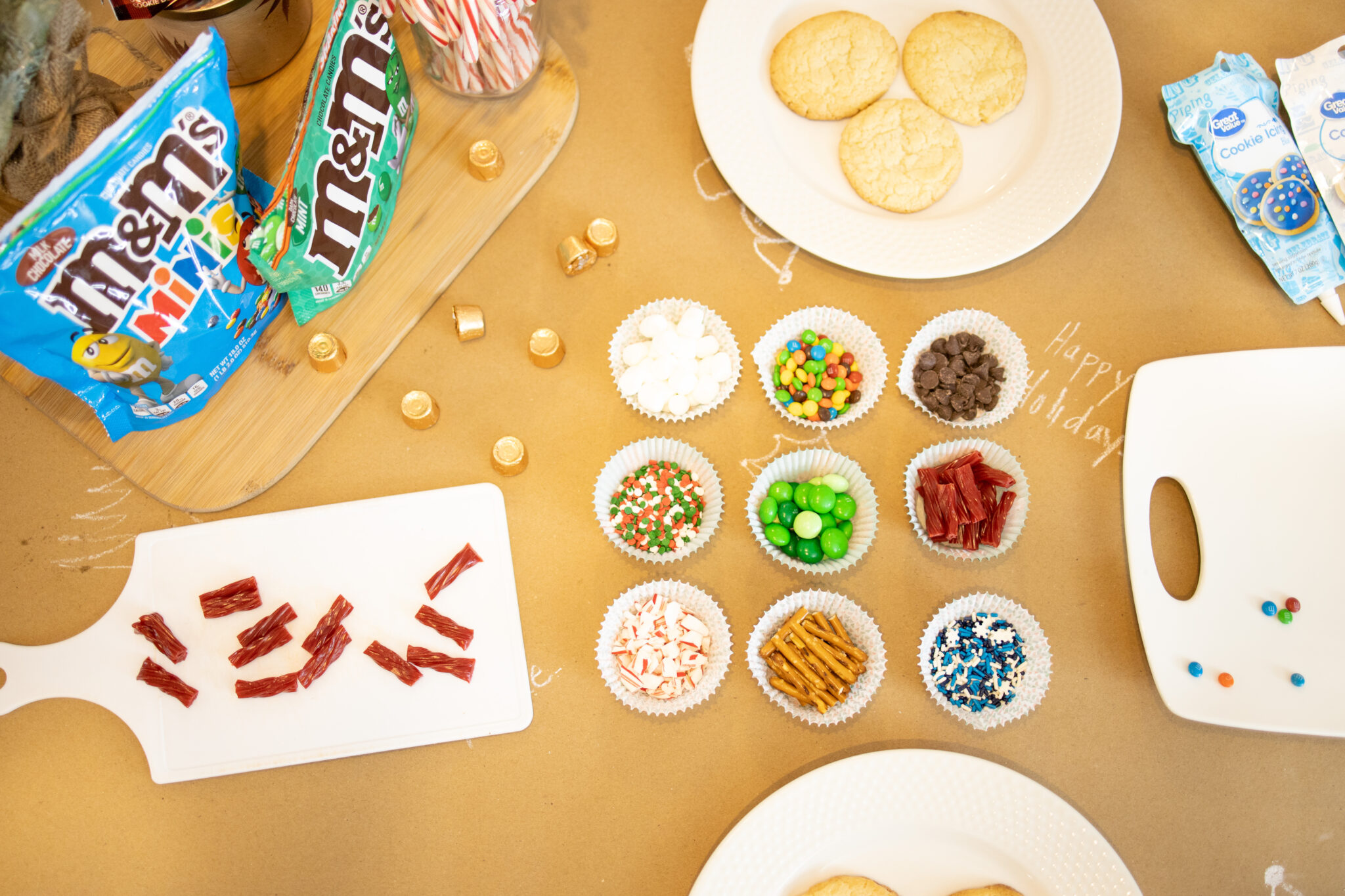 Quick Steps to Setup Your Cookie Decorating Station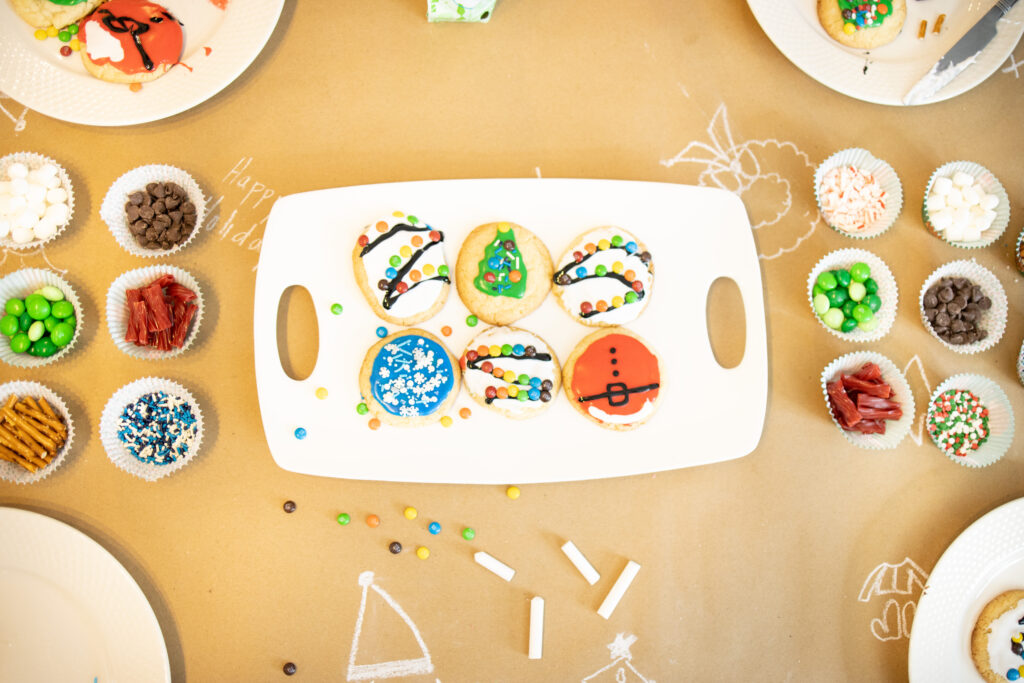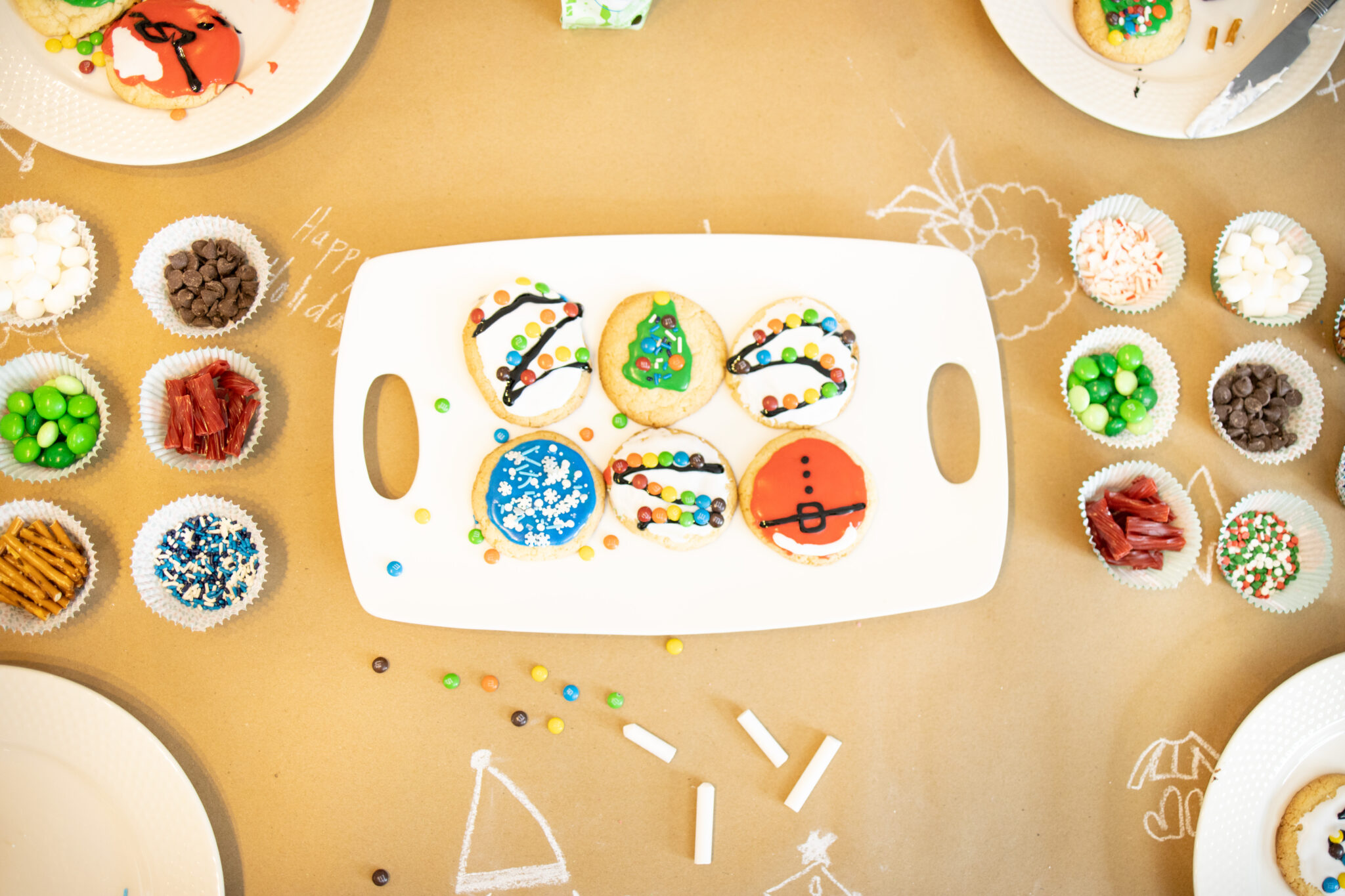 Sugar cookies work great for this activity. Pick up an easy sugar cookie mix or dough from Walmart. Pre-made packaged cookies will work too.

Grab your favorite holiday candies and Great Value icing to use as decorations on top of your cookies. The M&M minis are amazing for the small hands of kids and they make great little lights.

Decide how you want to display the candy on your table for the kids to have easy access to each choice. I chose these simple Christmas cupcake papers for a festive flair and easy cleanup.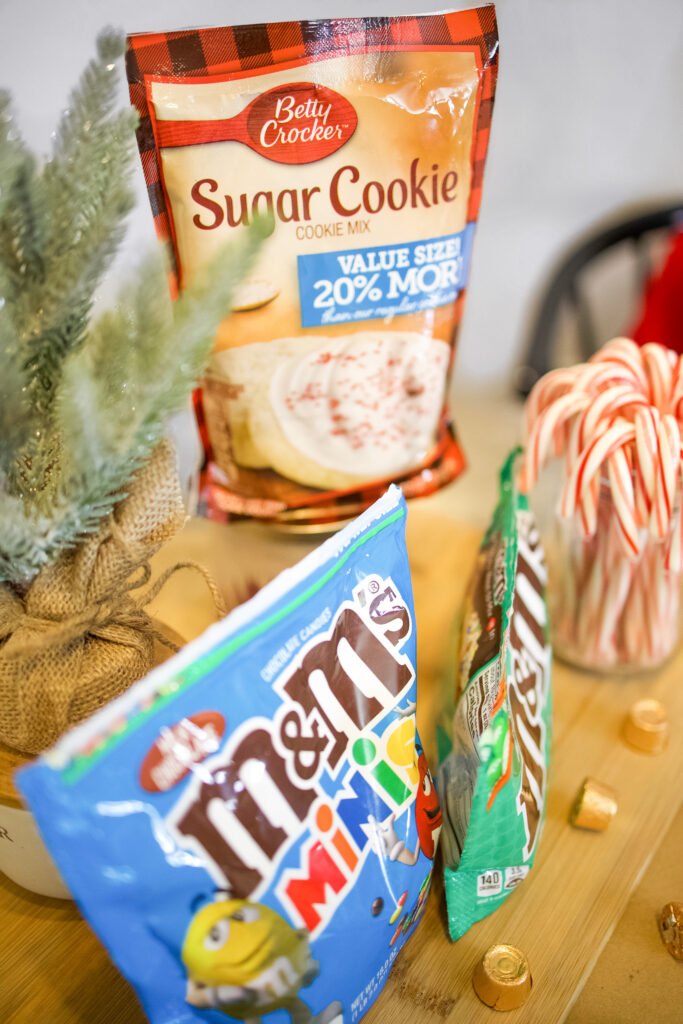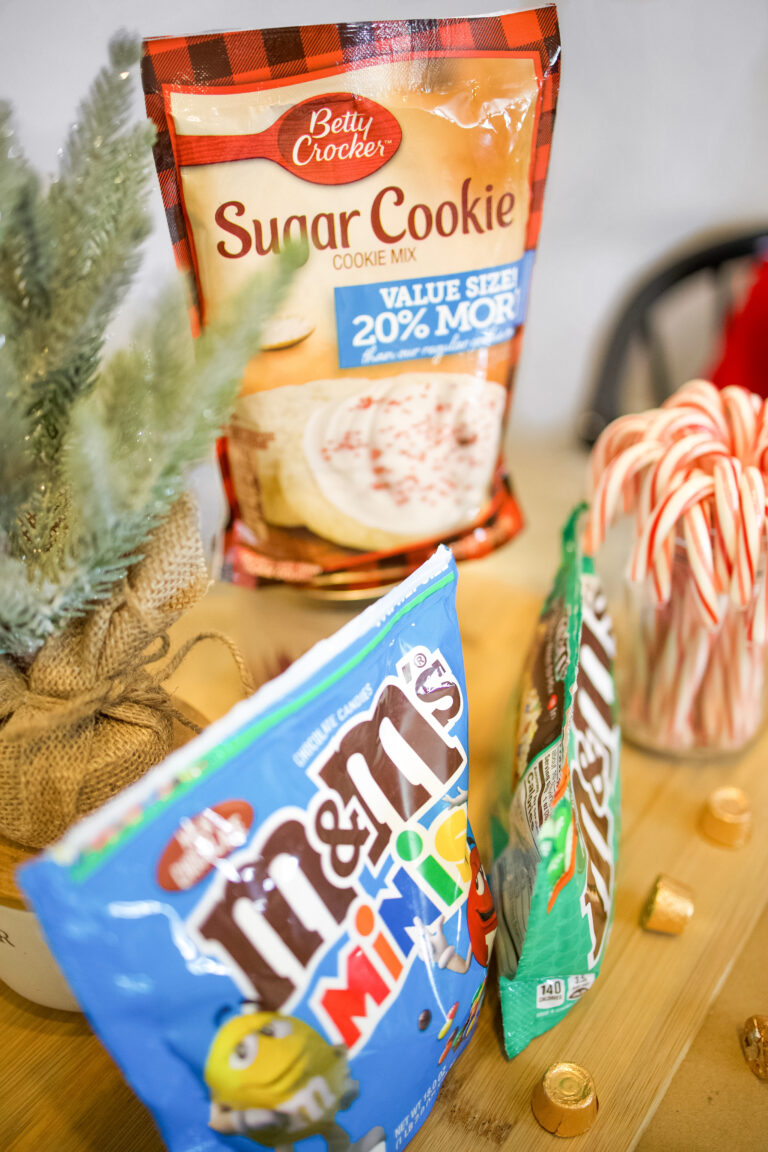 4. Instead of a regular table cloth I chose this brown butcher paper as an additional activity before we decorated cookies. I put it down on the table and let the kids to draw holiday inspired pictures. It was a hit! And I'll also be using the roll to wrap Christmas gifts too. It's a win win situation.
5. You'll also need additional decor for your table to give it a holiday flair. Get things like plates, serving trays, etc. I kept mine pretty simple.
6. Now it's time to bake your cookies! Follow the directions on your package or prep your packaged cookies by placing them out. Let your baked cookies cool before putting them out.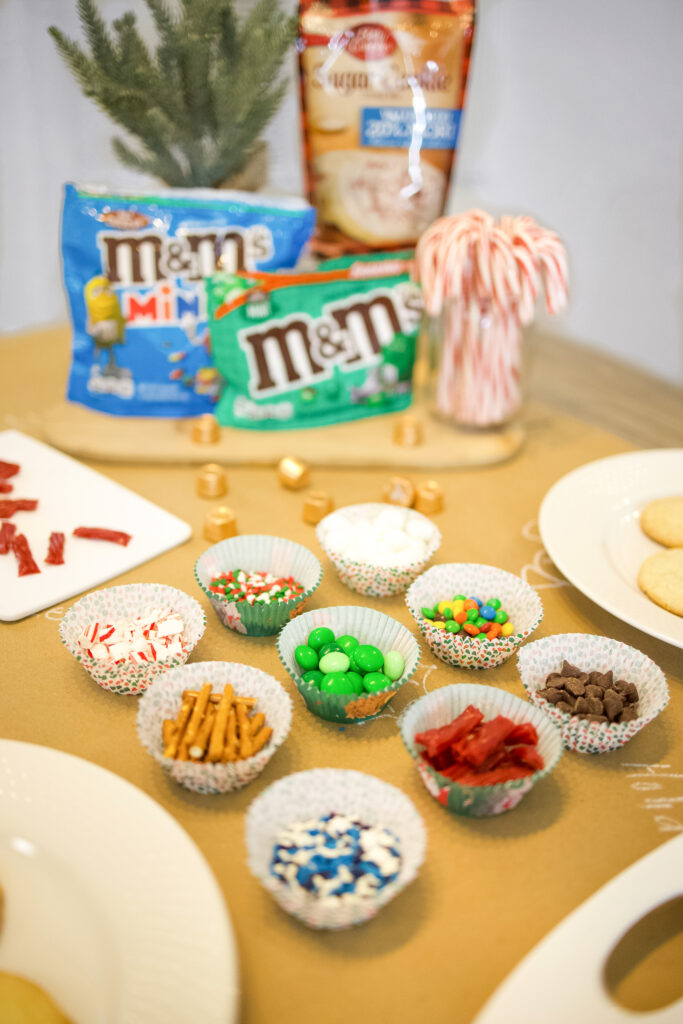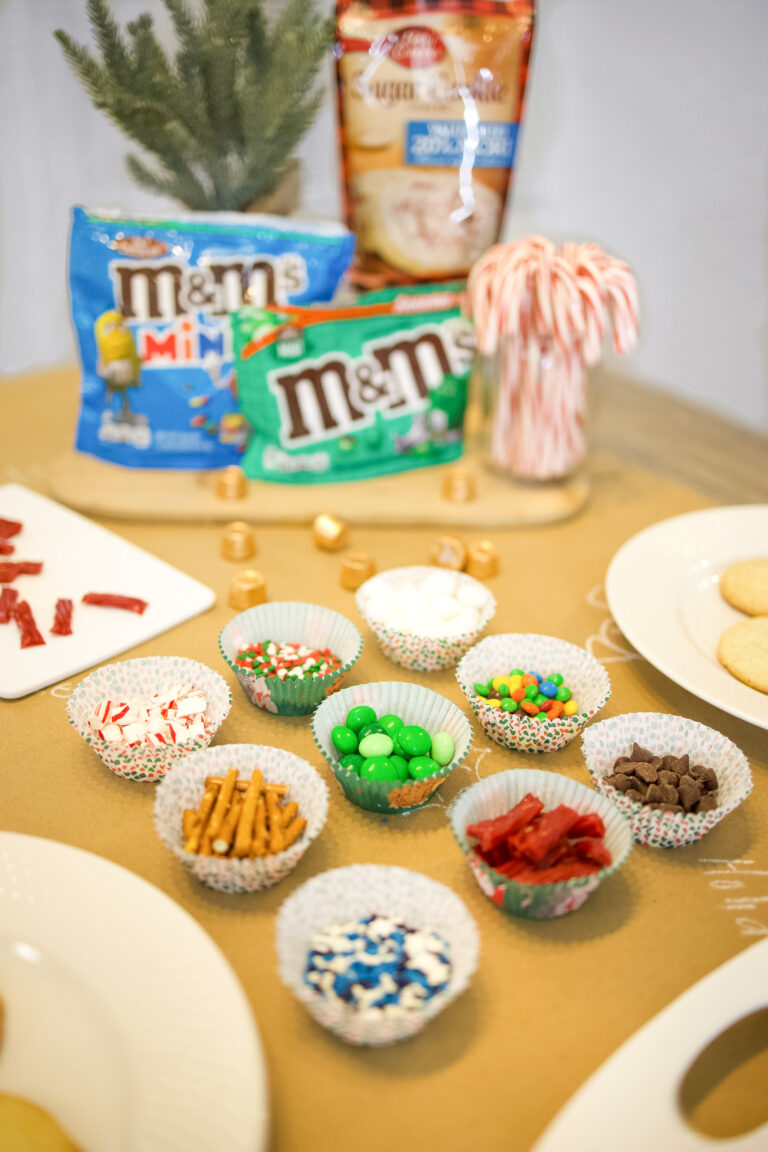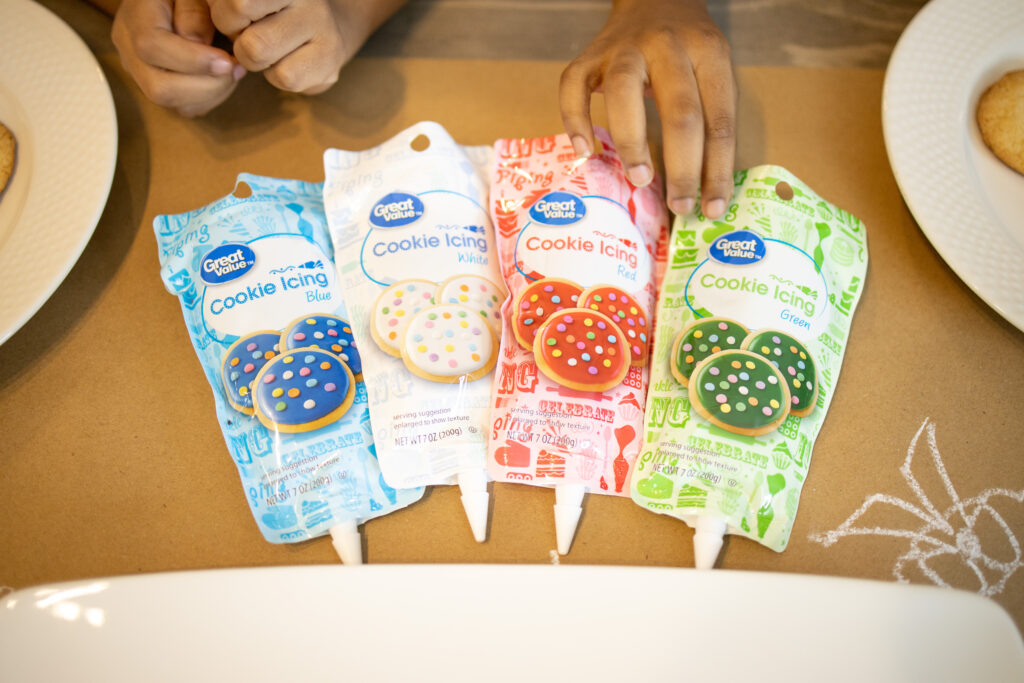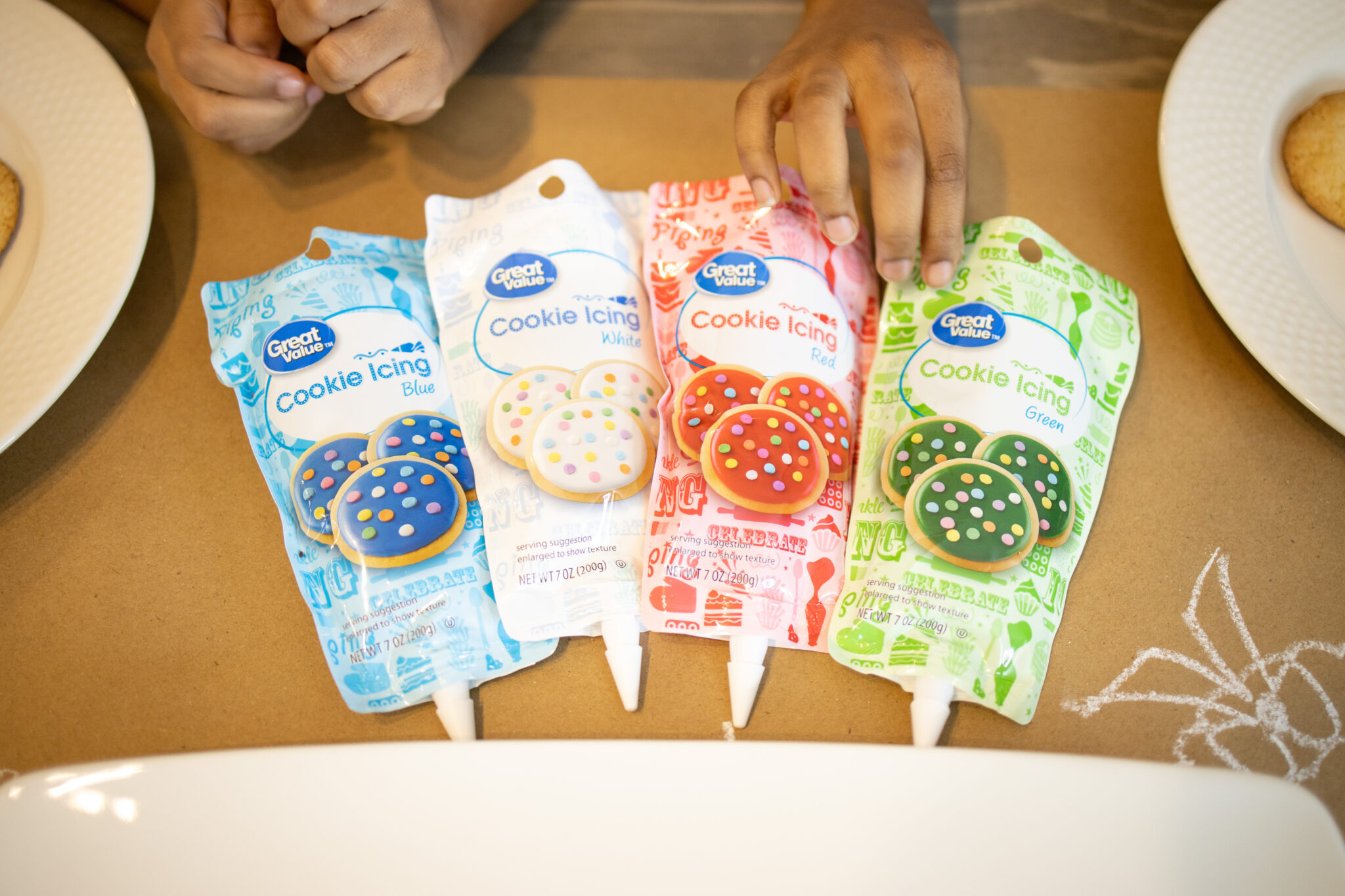 Tips for Your Cookie Decorating Party for Kids
7. Find some inspiration design options for the kids. I've found that it makes it easier for them to choose a design and more fun to add their own spin on to it. A simple Pinterest search will give you some great options.
8. Put on some good holiday music to set the tone of your activity.
9. Start decorating! Let the kids get creative and do what their hearts desire.
10. Don't forget to capture a few pictures of this fun family moment and a picture of the kids designs.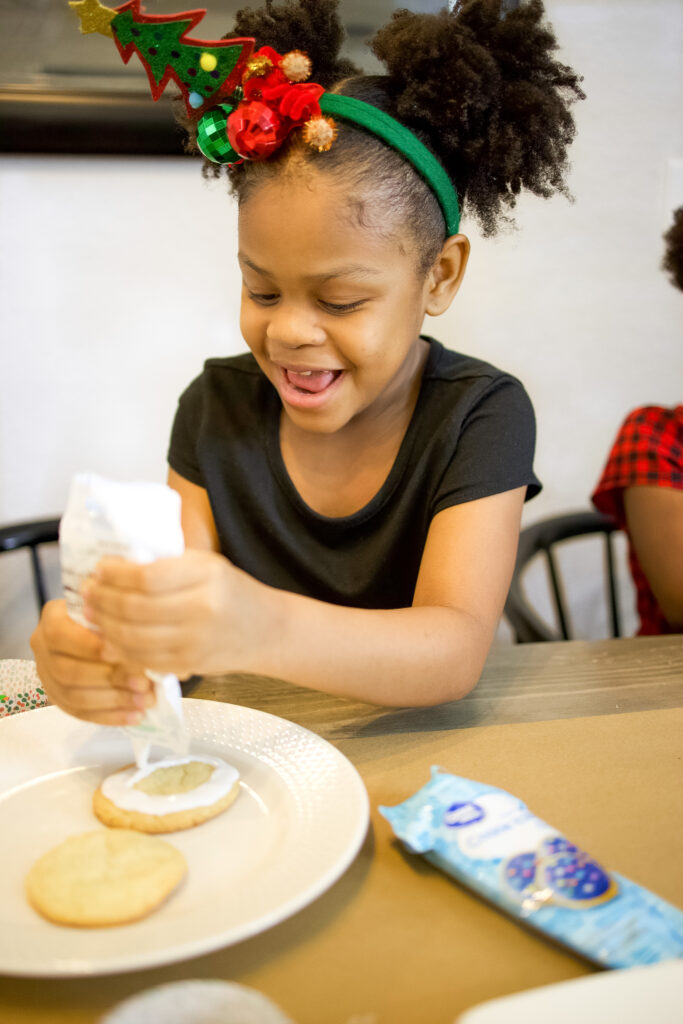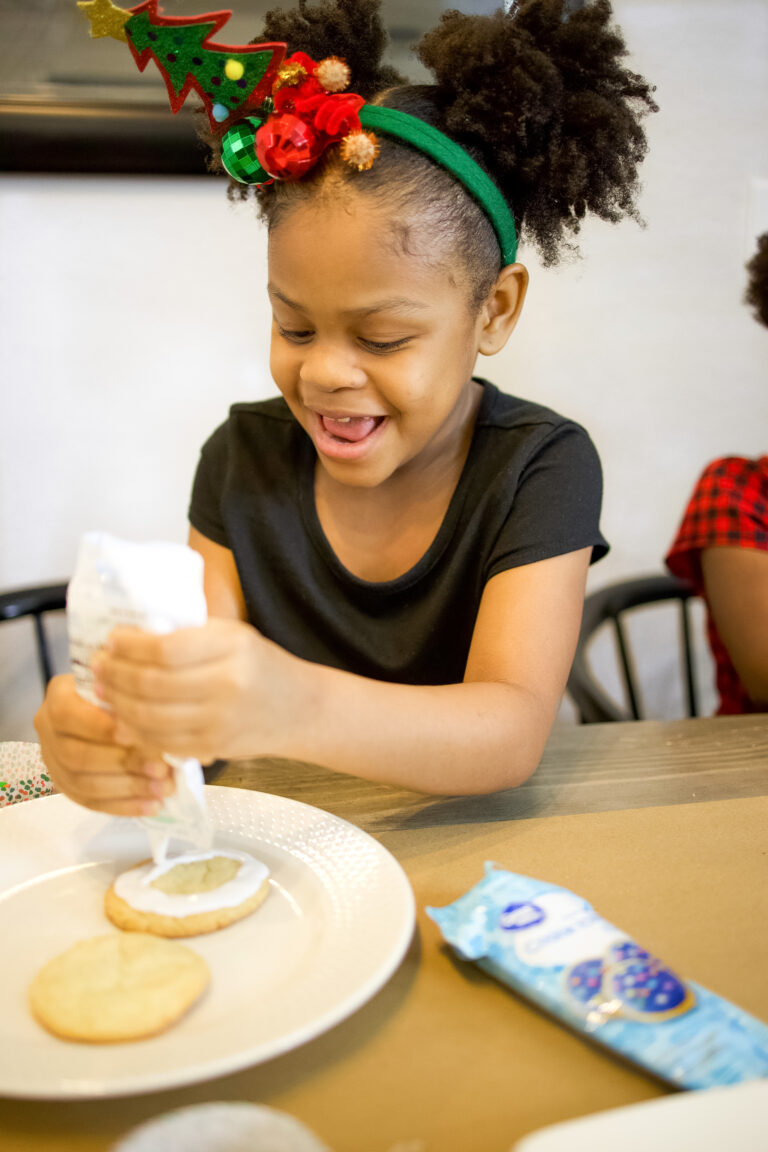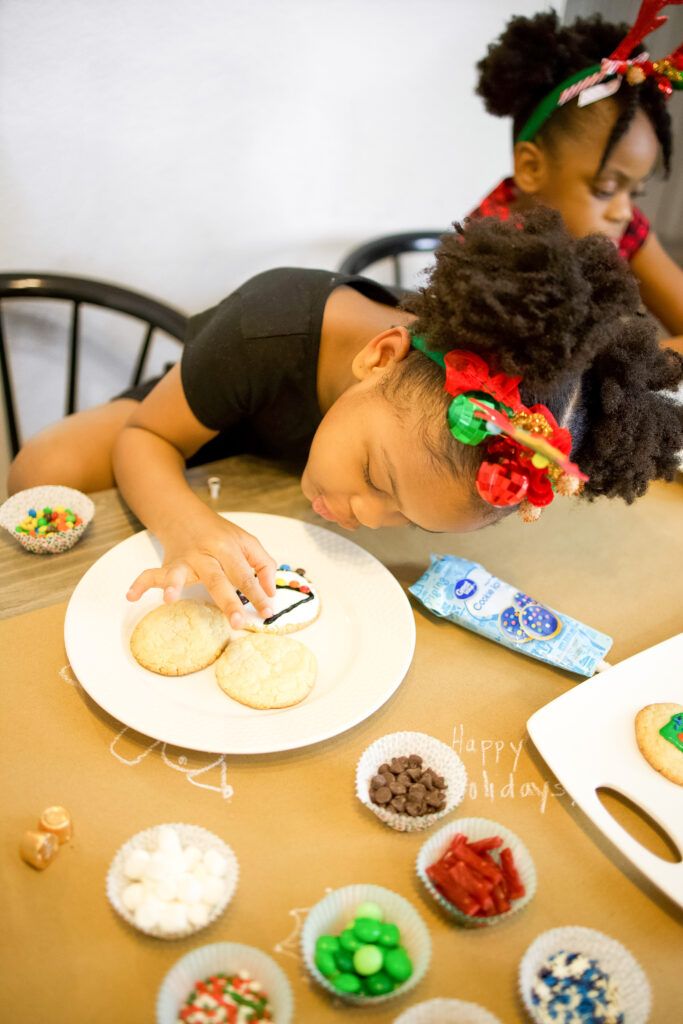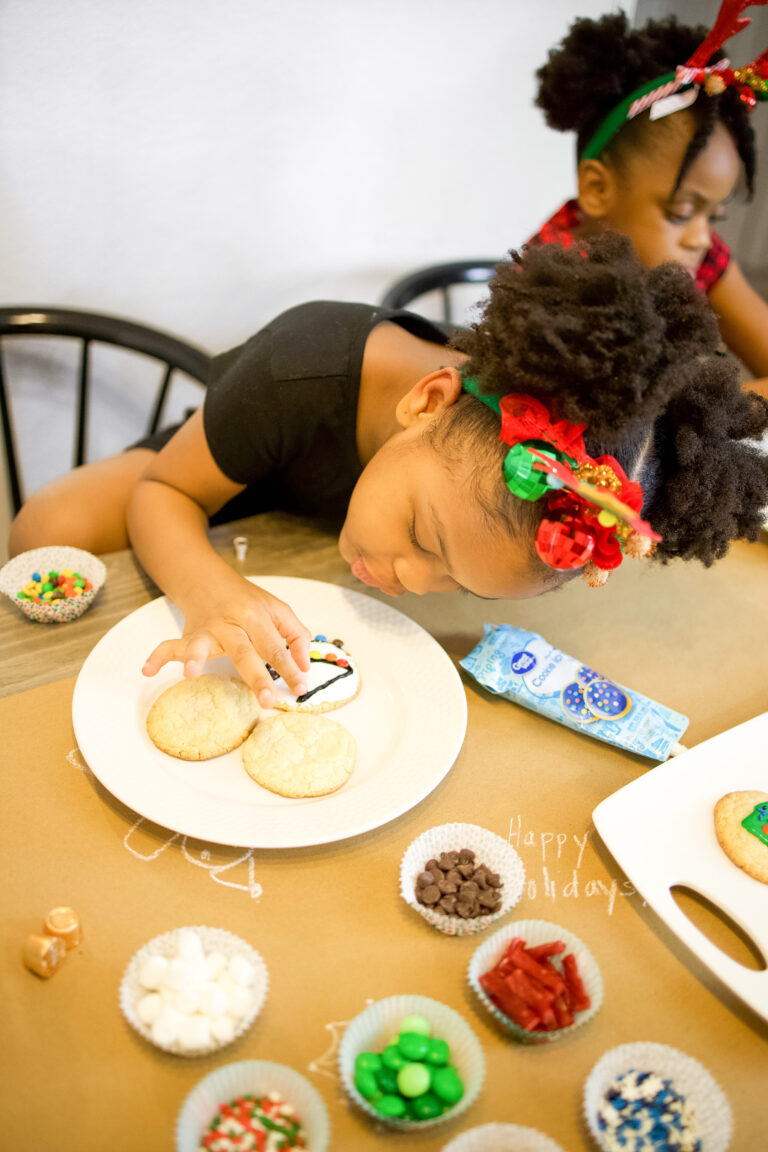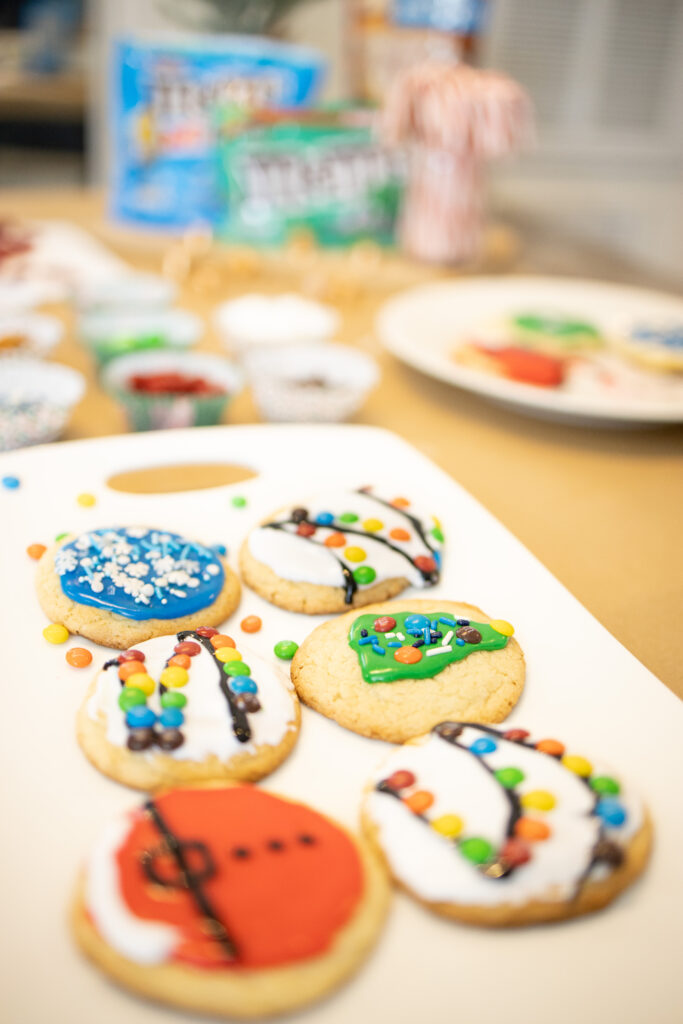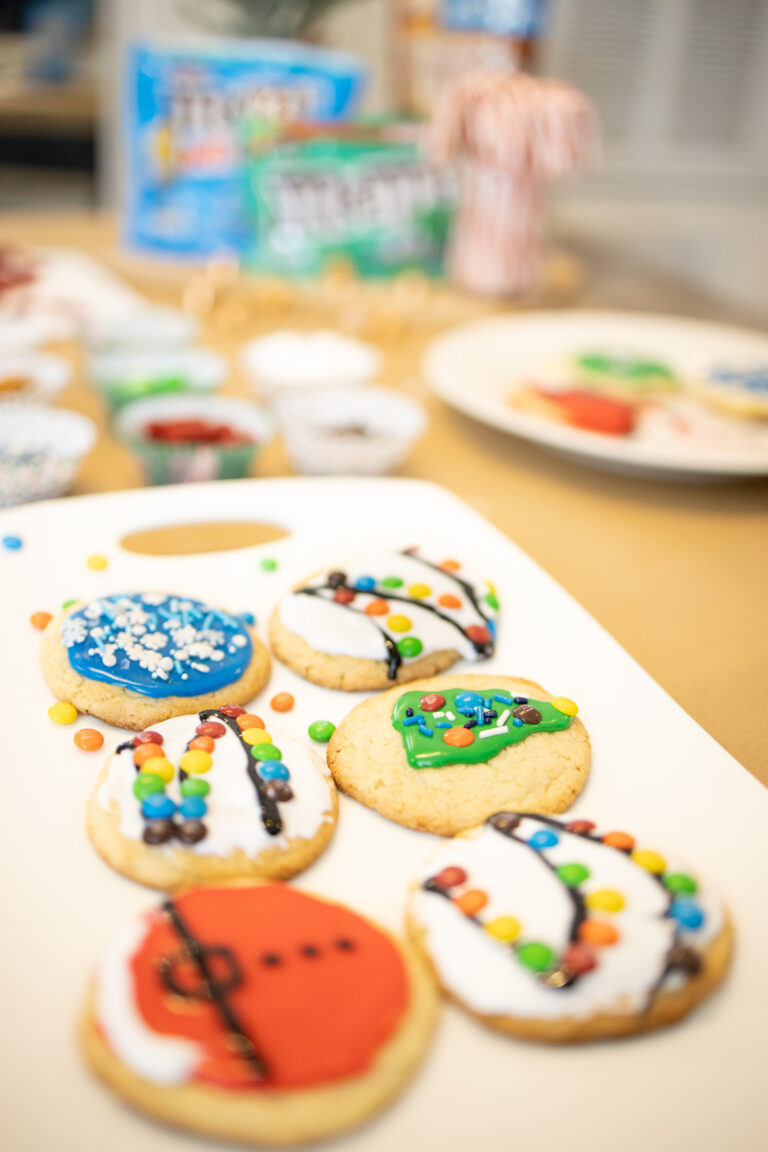 This cookie decorating party is such a fun time and bonding moment for our family. I hope that you enjoy it with your babies just as much as I enjoy it with mine. Do you have any holiday activities or food moments you love to do with your family? Let me know.