Every month I earn a full time income on Youtube. Knowing how financially lucrative it is, people often tell me they want to start a successful Youtube channel too, but are hesitant to be on camera. My advice: don't let that stop you from starting because there are many Youtube channel ideas without showing your face.
Not only do these channels require less preparation and youtube equipment to film, they offer the same opportunity as any other channel on the platform.
Youtube is my favorite way to make money from home and I love helping others get started. So, in this post I am sharing Youtube channel ideas that you can start without showing your face.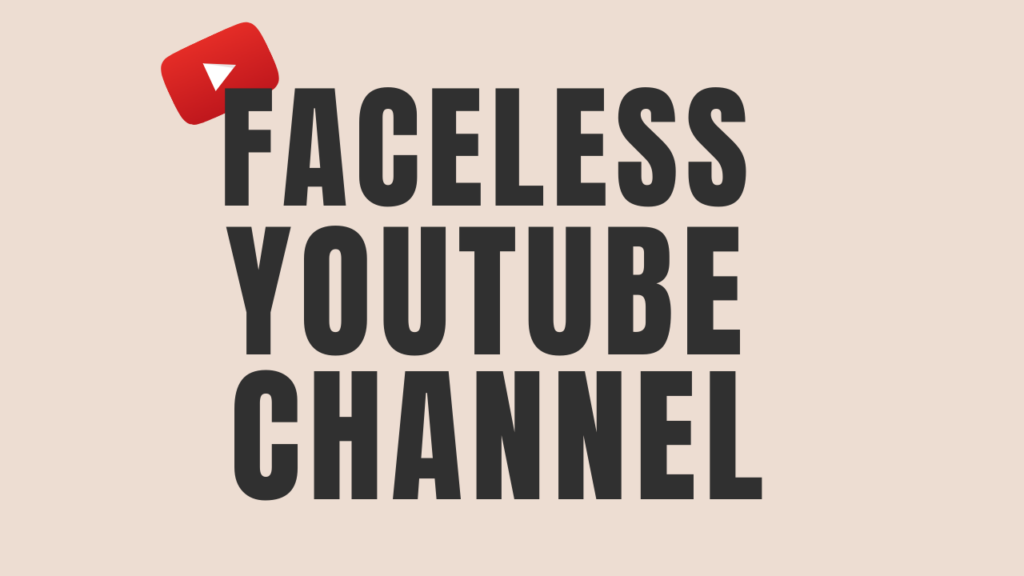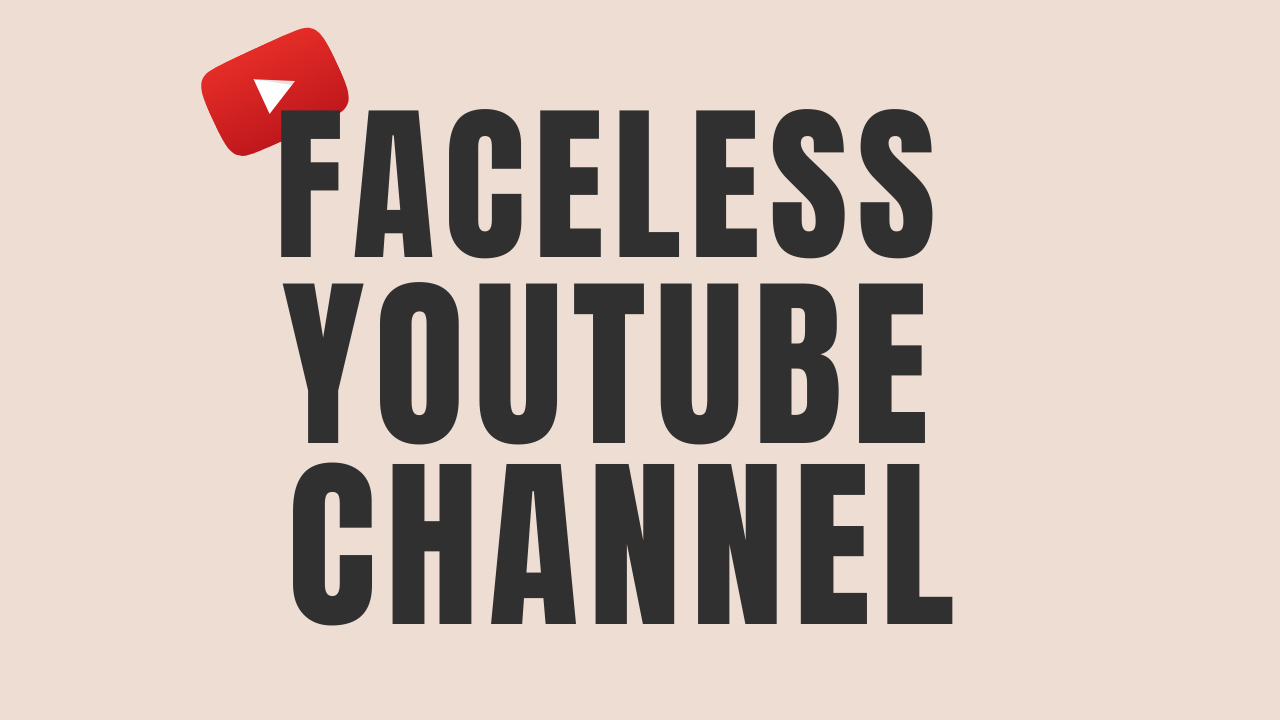 Youtube channel ideas without showing your face
The great thing about Youtube is that it constantly promotes your videos on the platform even when you are not active. This gives your videos the ability to be seen by more people, getting more engagement, thus increasing the ability to make more money on autopilot. And with a faceless channel you can do this with much less effort than a channel where you have to show up on camera.
So, if you want to get started on Youtube, here are some youtube channel ideas without showing your face:
Software tutorials
Life hacks
Unboxing channel
Product reviews
Cooking or baking channel
Travel channel
DIY crafts
Nail Art videos
Budgeting videos
Investing channel
Planning
Celebrity news
Gaming channel
Royalty free music
Podcast channel
Movie reviews
Pet channel
Luxury channel
Top 10 channels
Motivational channel
Meditation channel
These are a few of the ideas for a Youtube channel you can start without showing your face. Start with this list and then determine what interest you and what you can do long term. You may even think of some ideas where you want to be on camera.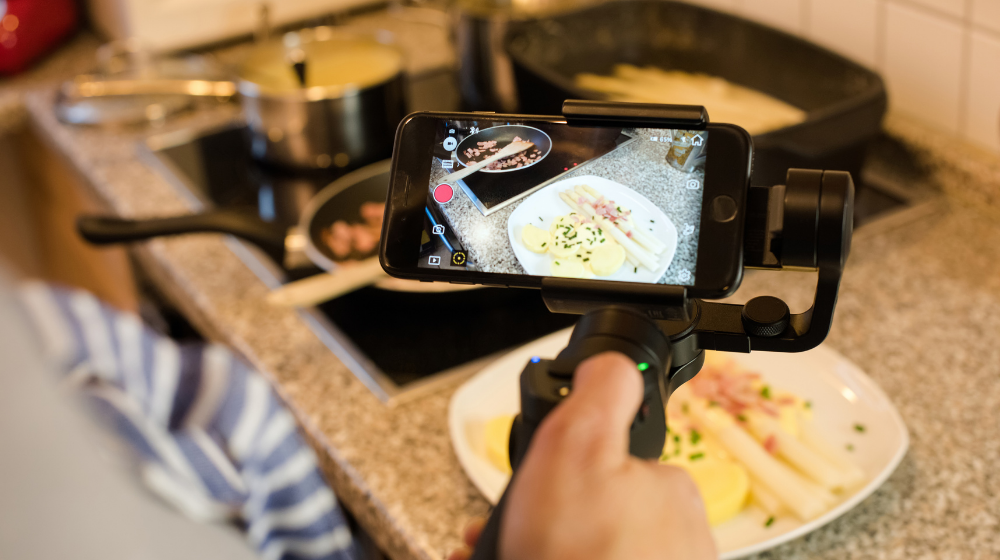 Planning your Video Ideas for Youtube Channel
After deciding on your Youtube channel ideas, it's time to develop a content plan. First, you can start by writing an exhaustive list of the Youtube video ideas that come to you immediately. This is a great way to identify the videos you think will do well on your channel.
Try to come up with a list of 20 to 30 video ideas that would be interesting and beneficial to your audience.
To keep your ideas more organized you can purchase a YouTube planner from Amazon to help you create a strategy and plan for content creation. This planner will help:
Guide you through the process of brainstorming
Keep track of creative ideas as they come to mind
Setting big goals and tracking steps to achieve them
Schedules to track your filming, editing, and deadlines
Checklists to outline each video's content, title, description, and more
These are the steps I took to plan and grow my Youtube channels that allowed me to quit my job and be home with my children full time.

Read: How to Start a Successful Youtube Channel for Beginners

Finding More Faceless Youtube Video Ideas
After you've run out of your initial thoughts, it can be a little tricky to come up with more no face video ideas. A great way to find more ideas for videos without showing your face is to figure out what your viewers actually want to see.
I recommend generating more videos ideas without showing your face by using Tubebuddy for research.
Tubebuddy is a FREE browser extension and app that integrates directly with Youtube and allows you to better manage your Youtube channel ideas with ease.
Tubebuddy allows you to do faceless Youtube channel idea niche research and the video idea keyword research that will allow the channel to thrive. Once you find a topic that does well on the channel, you can continue to create it and bring more views and subscribers that are interested in that topic.
After installing Tubebuddy it gives you invaluable information and stats about trending keywords, competitor channels, and video performance insight that will help your ensure your faceless Youtube channel does well.
Don't be afraid to try a few different types of videos initially. You never know what might do well, but once you know you can create more of the content type.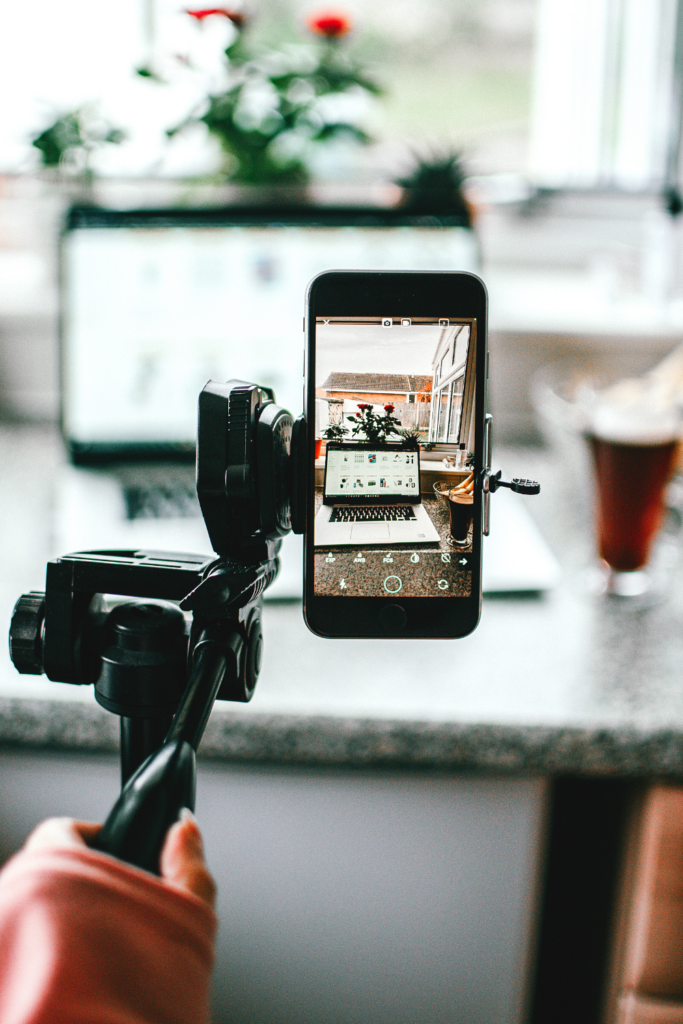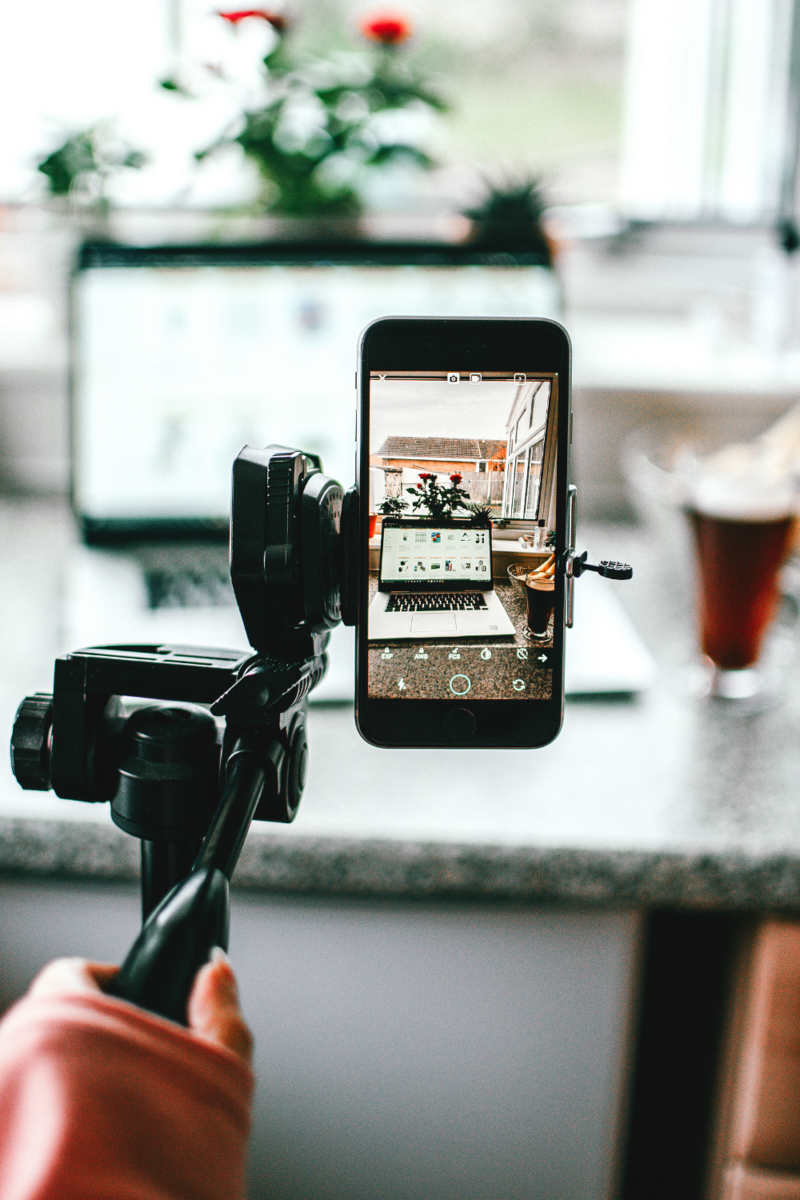 Creating Videos for your Youtube Channel
There are many types of faceless videos you can create but one of the most popular compiles photos and videos to create an engaging result. To start this kind of YouTube channel without showing your face you will need to find stock images and videos to use.
Stock images and video are not copyright protected and can be used for any purpose by anyone.
How to find Stock Images and Video for Faceless Videos
When using photos and videos for your content you want to make sure you have permission to use it. Using copyrighted photos and videos on your faceless Youtube channel can put your videos at risk of being struck for copyright usage. You don't want that, so I recommend you use media from sites that offer this stock footage. These sites offer a huge selection of free stock images that I use in my faceless YouTube videos.
Here are a few you can try:
Free Stock Photos and Videos
Premium Stock Photos and Videos
I prefer using paid premium sites for my content as there is usually much better options for both photos and video. Storyblocks and Canva are two of my favorite places to get it.
Canva is an all inclusive graphic design platform that I use for any and all design projects in my business. And one of my favorite things about Canva is that they offer a wide variety of royalty-free photos and video that I use for my Youtube channel at no additional cost.
Storyblocks is an unlimited download provider of stock video and audio. I love them because the type of videos they have in stock are next level. The videos are professional shot and truly add that extra pop to my videos. That makes for longer watch time and better engagement which causes Youtube to promote your videos more. And that's the goal!
How to Grow your Faceless Youtube Channel
Growing a Youtube channel requires a lot of hard work, but that hard work pays once your channel is getting views and subscribers regularly.
Gaining momentum on your channel requires a mix of skills and consistency. Doing the right things over a period of time will get you to where you want to be. Here are some Youtube channel growth tips to get you started:
Use Youtube growth tools like Tubebuddy to do keyword research. Look for keywords with a large search volume and low competition.

Optimize the videos on your Youtube channel using S.E.O. Use your keywords in the titles, tags, and descriptions, of your videos. This makes it easier for people to find your content and helps YouTube's algorithm rank you content better.

Offer value. Make videos that are helpful and informative for your viewers. In turn they will help you by liking, commenting and sharing your content.

Create quality content. Your videos should look professional and have great audio and visuals. It doesn't have to be perfect but it needs to be good.

Upload often. The more videos you post, the more views and subscribers you'll get. You should aim for at least one video every week, but two or three is even better.

Engage with viewers. Interact with your viewers by being active in the comments section of your videos. Find out what they want from you and create videos that address those wants.

Take a masterclass like Youtube Simplified to learn how to build your channel the right way.

Read: How to Start a Successful Youtube channel for Beginners

Can a Youtube Channel be Successful without showing Face?
If you are starting this faceless channel with the hopes of making money on Youtube without showing your face, I assure you it's totally possible. Yes, you can be successful with a faceless Youtube channel. Just know it will take work and consistency to do it.
How to Monetize Faceless Videos
YouTube is a great place to make money online and start an online business. One of the most popular ways to make money on YouTube is with ads. Google Adsense is a program that allows ads to be played on your videos for profit. Ads will play before, during and after videos and Google shares the advertising revenue with creators.
But, in order to make money from this Youtube monetization, you have to be accepted into the Youtube partner program.

Read: 3 Ways to Make Money with a Small Youtube Channel

YouTube Monetization Requirements
Only channels in the Youtube partner program are eligible for advertising revenue. So if you are interested in monetizing in this way, it is important to understand the YouTube monetization requirements. Some of these requirements include:
Your content complies with YouTube's policy guidelines.

Have a minimum of 1000 subscribers.

Have 4,000 hours of watch time in the past 12 months.

I recommend you do the math a create a plan to get to these. Simply put, the more watch time you can accumulate, the more subscribers you should get. Considering you are creating good, valuable content.
So knowing that I would recommend you post multiple videos a week, go live if possible, and share your channel with an existing audience if you have one. this will help you get accepted into the Youtube partner program much faster.
Although, I got accepted within 90 days without ever sharing my content off platform. So, it can certainly be done.
How to Monetize Faceless Videos
Here are some ways on how to make money on YouTube without showing your face:
Digital Products – a digital download that can be created to share your expertise in an area.

Affiliate Marketing – This is when you promote other people's products/services and receive a commission for each sale.

Merchandise – You can sell branded items like t-shirts, mugs, notebooks, etc. to your audience for profit.

Channel Memberships – with channel memberships viewers pay a monthly fee for additional content from the channel creator. This does not have to be exclusive content. It could just be more frequent uploads of videos or other benefits only available to subscribers who have paid for the service throughout the month.

Live Streaming Super Chats – these are like tips from your audience. When you go live on Youtube, viewers are given the option to tip the creator.

Brand Deals – this is when a brand pays you to create content for them. You may have to post it to your channel or they will pay you for usage of the content on their social media channels.

Read: How to Revive an old Youtube channel

Youtube Channel Tools & Resources
To achieve success on my YouTube channel, there are resources that I use to get it done. These resources are instrumental in helping me grow and monetize my channel. They help me save time in creating content and making more money.
TubeBuddy – A great way to get started on your YouTube channel is by using Tubebuddy. This will help you search for channel niche ideas, video topics and trending content. You can use this information to get a great start on your channel.
Fiverr – One way to start your channel is to outsource the video work. There are many services like Fiverr that offer video creation, editing and other video-related services at great prices. These services can be a great way to get your channel started without the cost of hiring someone or purchasing expensive software.
Canva – This is one of the most used graphic design tools in the world. It's an easy-to-use and free, web-based program. It comes with a lots of templates and features that make it easy to create any type of graphic you want. It is a great tool for creating YouTube thumbnails, video banners, social media graphics, and more.
Epidemic Sound – This site allows you to download copyright free music and sound effects for use in your videos. This is one of my most used resources as this helps me to keep my channel on going without worry of using music that's not approved.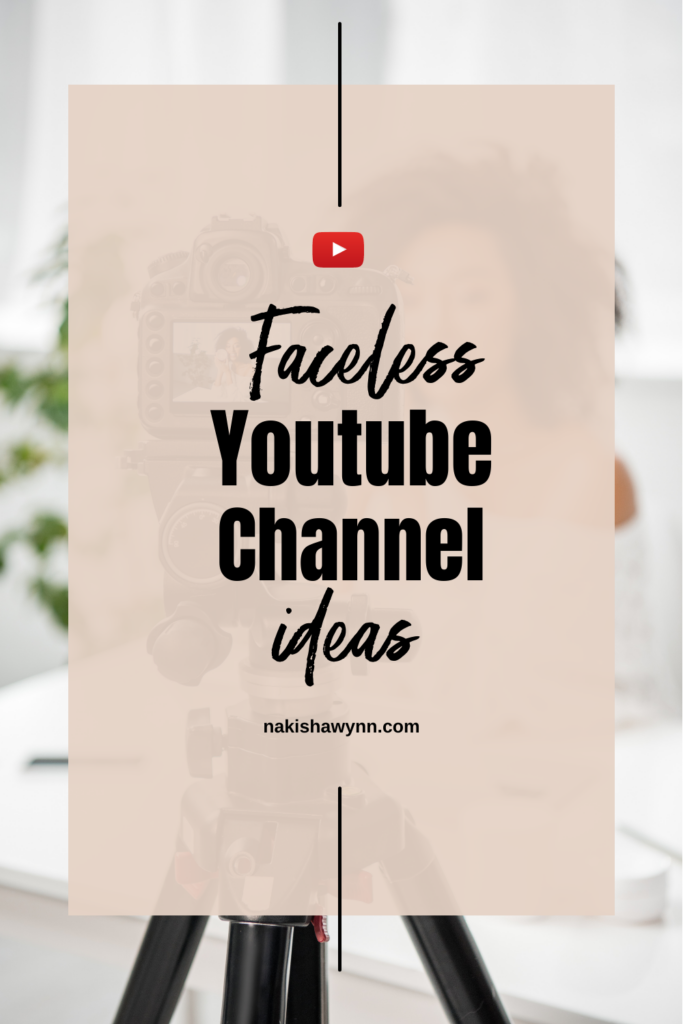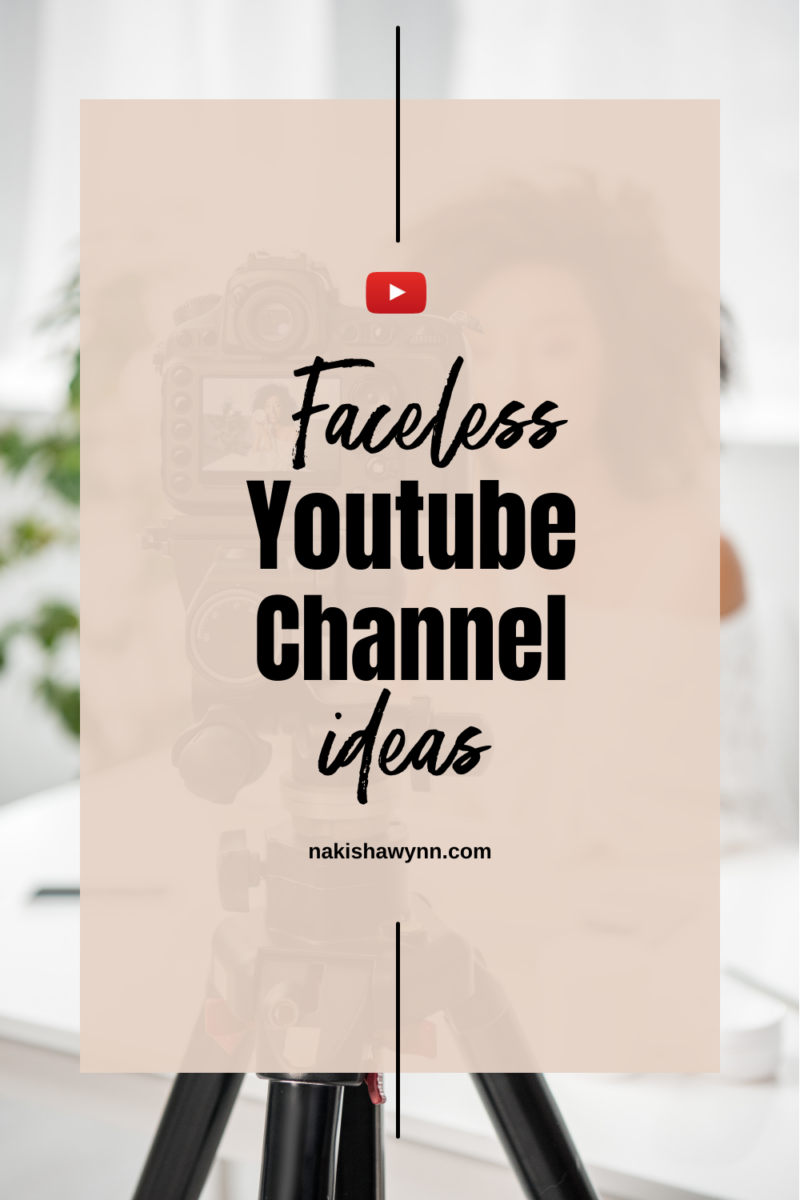 MORE YOUTUBE POSTS TO READ
How to Start a Successful Youtube Channel for Beginners
How to revive a dead Youtube Channel
How to Make Money with a Small Youtube Channel
Youtube channel ideas without showing your face