When I first started my Youtube channel one of my first thoughts was "What is the best Youtube Equipment for Beginners?" I wanted to start my channel right but I didn't want to spend too much because I wasn't sure if I would be successful. Well, let's just say my investment paid off and I was making a full time income with my channel in a few months.
So if you're ready to start your channel or looking to upgrade from you current setup, in this post I am going to share my Youtube equipment recommendations for beginners.
Best Youtube Equipment for Beginners
What Equipment do you Need to Start a Youtube Channel?
First off, you don't need very much equipment to get started on Youtube. Actually you probably already own everything you need to make your first video, so don't let equipment stop you from starting if you haven't already. Here are the very basics you need to start a Youtube channel.
Good Camera for Filming
The main thing you will need to create your videos is a camera. You will need to film your videos on a camera that's easy to use, produces high quality videos, and. There are many options for which camera to use to film your content. You need to determine what your needs are so that you can choose the right one. A few questions to ask yourself"
What is your level of experience with cameras?
What type of videos will you be creating?
How much space do you have in your filming area?
Video Editing Software
After you create your videos you will need a way to edit them. A good video editing software will be essential in doing this. Editing your videos after you create them will allow you to cut things that are not necessary, add engaging effects like music and make the final version of your video, clean and professional.
Youtube Backdrop
To create good Youtube videos you need a decluttered space to film. This can be a space in the corner of your home, your car, a scenic outdoor space or anywhere presentable. The background of you video needs to be tidy and undistracting. If you don't have a space, you can purchase backdrop paper and sit in front of it to film.
MORE YOUTUBE CHANNEL POSTS YOU SHOULD READ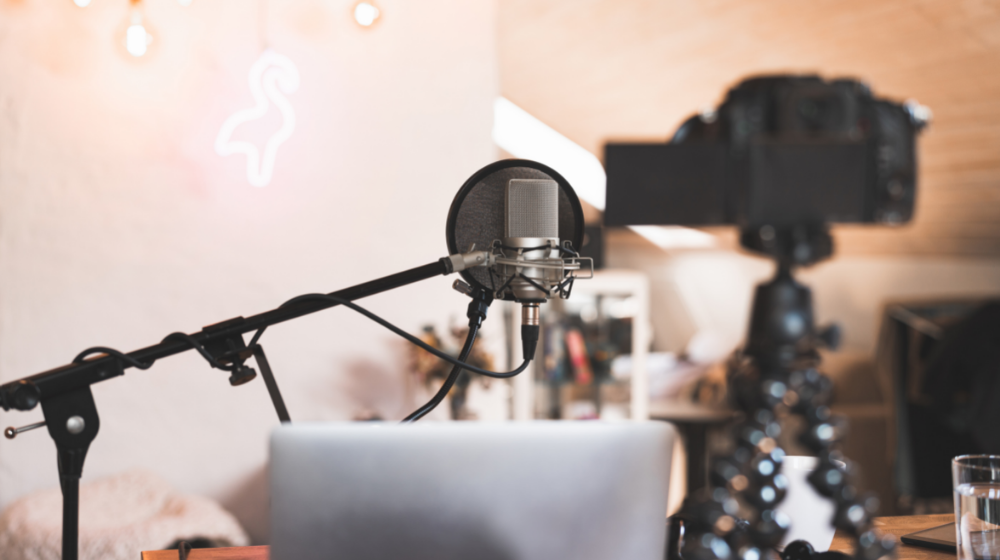 Those are the basics you need to get started but, if you are ready to level up your channel and make things look a bit more professional, these are my top picks!
Best Camera for Youtube Beginners
Choosing the right camera for you will come down to what your needs are and what your budget is. If you are making sit down videos a DSLR will be a great choice. Vlogging requires a lightweight mirrorless camera, and if you will be live streaming, a good webcam will be perfect!
Best DSLR for Youtube
But if you are looking for your first professional camera, this is my pick. This DSLR takes good photos, has amazing video quality, and is pretty user friendly. This is a great entry level camera to take your Youtube channel to the next level.
Best Mirrorless Camera for Youtube
This mirrorless camera is my pick for best overall. This camera has a video quality that can rival that of a DSLR. It has the ability to use interchangeable lenses, and has a hotshoe mount to add an external mic or flash. It is compact, easy to use and perfect for any content type.
Best Webcam for Youtube
If you will be live streaming a webcam is a must to have a high quality stream. Webcams are an affordable, convenient option to easily create high value videos.
Best Action Camera
These cameras are compact and versatile. They are great for filming travel and adventure videos. They are also great for getting shots from different perspectives and in tight spaces. Even with the small size of this camera it produces high quality video. You can buy the GoPro HERO 8 here.
Can I Film Youtube Videos with my iPhone?
Absolutely! You can start a Youtube channel and film videos with your iPhone. The goal is to produce a high value video with good picture quality. The newer iPhones have great cameras that could do this well. If you decide to use your phone I recommend having a good phone mount and a tripod for stabilization. You can find good mobile filming bundles on Amazon that include all these items.
Youtube Equipment & Filming Accessories
In addition to your camera of choice you will need filming accessories to pair with it. A camera body alone will not be efficient on its own. Here are some filming accessories to consider:
External Hard Drive
The WD external hard drive works great for exporting content off your primary device. Once you start filming you will see how much space video takes up. Having a good external hard drive is an absolute requirement.
Standing Tripod
A tripod is one the most convenient accessories you will need. This will give you a stable place to put your camera when filming. Tripods are pretty affordable and you can get a basic one like this that will get the job done. But, if you want to invest in a more sturdy tripod that will be reliable and able to hold the weight of larger cameras this is my pick.
Tabletop Tripod
This is the perfect tripod for your vlogging setup. This is one of the first tripods I purchase and I still use it faithfully. It is well made, has an amazing grip in the hand, and holds a DSLR perfectly fine. This compact tripod travels well and is great for a discreet filming setup.
Best Lighting for Youtube
Great lighting can make the quality of your video look ten times better. The best way to light your videos is by using natural light from a big window however that may not always be possible. If you are filming indoors with low light a good lighting setup will help you tremendously.
When lighting your videos, you can get fancy and use specialty lights to get a more creative look but all you need to start making videos are the basics.
Soft Box Lights
The best way to mimic natural light is with soft boxes. You have the ability to diffuse the amount of light being used instead of having direct harsh light. I recommend the Neewer 2 piece LED set. You can change light the intensity, control the warmth of the light, and use the light wirelessly. It's perfect for a small filming space setup.
Ring Light
If you want to look good on camera get a ring light. A ring light evenly distributes a soft diffused light onto your face making your skin look amazing. Ring lights are perfect for a quick filming setup because you can fil with this one light without needing much else. When your camera is placed at the center of this light source, it will light the subject from every angle, producing a very flattering result.
Best Microphone for Youtube
One of the most important parts of your video is the sound and the audio quality out of this microphone is top notch! This tiny microphone packs a punch. Yes, the sound is amazing, but I love that it's affordable, compact, and comes with a cover to protect your sound from wind noise. When vlogging outside this is a MUST!
Youtube Tools to Make Better Videos
Youtube tools
To research and find great video ideas I recommend using Tubebuddy. Tubebuddy is a FREE browser extension and mobile app that integrates with Youtube and allows you to run your channel more efficiently.
You can use Tubebuddy to do niche and keyword research for your channel. It's an all around great tool for doing SEO research and optimizing your videos to rank in Youtube search. It allows you to see the stats and analytics of other channels so that you can see what topics and keywords are trending in you niche.
The great thing is that once you find a topic that is doing well for your channel. You want to double down on creating that content to bring back return viewers to your channel. That is how you get more views and more subscribers.
Epidemic Sound allows you to download copyright free music and sound effects for use in your videos. This is one of my most used resources as this helps me to keep my channel on going without worry of using music that's not approved. To avoid future copyright claim issues I recommend using Epidemic Sound for music you can use legally.
Fiverr is a website where you can find freelancers to help you with your channel and create content for your faceless Youtube channel. You can hire people to create your channel banner, thumbnails, edit videos, and optimize your videos. There are even people who can help you completely create content and manage your faceless Youtube channels.
What Equipment do most Youtubers use?
You will be pleased to hear that most Youtubers start with what they have, today that would be your cell phone camera. Becoming a successful Youtuber is not about the equipment you use it all, it's about getting started and getting better as you go.
Once you determine that your channel will be worth continuing to pursue then you level up your equipment in order to make better videos. Then you can find videos all over Youtube of what equipment most Youtubers are using. Amongst big Youtubers, some popular cameras right now are this Canon R6 and the Sony A73.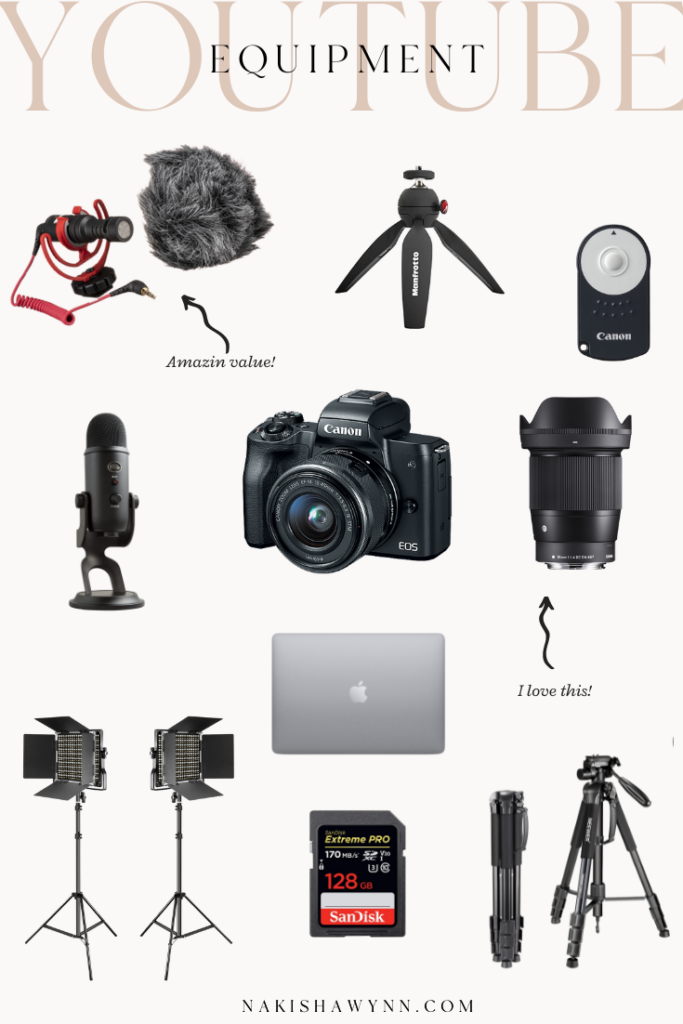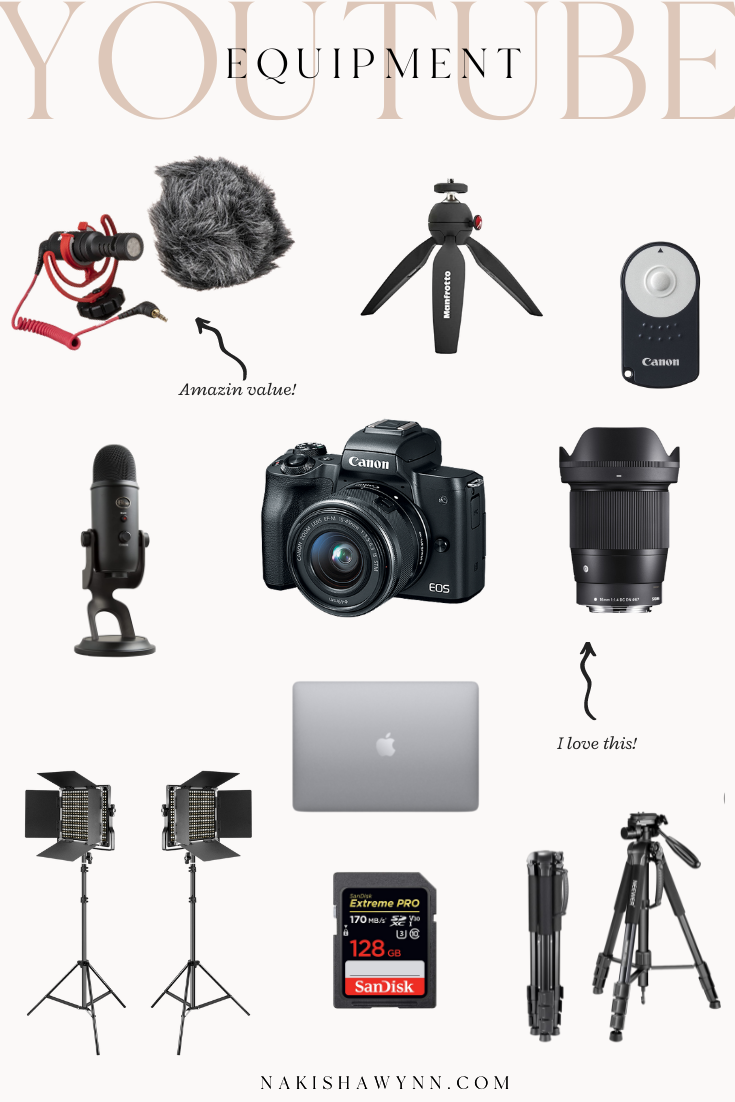 Other Youtube Channel Posts you Should Read
Best Youtube Equipment for Beginners