Looking to gift an amazing single mother in your life? I'm sure she deserves it and often times even a small gesture can mean so much. But, I came up with a list of great practical gifts for single moms, she'll love you even more for getting.
Holidays and occasions are not all about gifts, but they can be a great way to show your love and appreciation. Great gifts for single moms are often things she needs to make life easier, things she wants to enjoy herself, or things that will continue giving for an extended time.
Gifts for Single Moms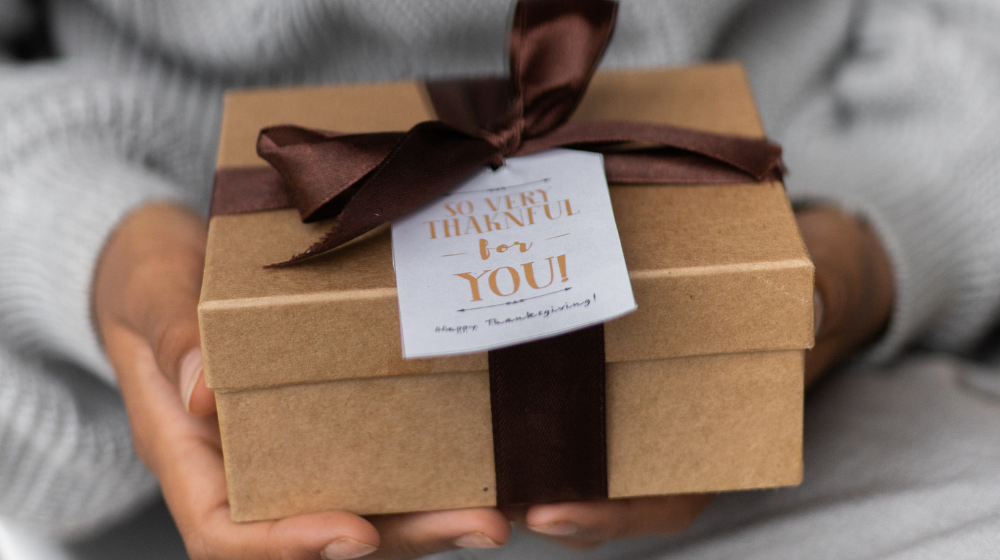 Babysit for a Day
If you really want to make the day of a single mom, offer yourself as a babysitter for the day. Time alone is one of the single most treasured things you could give. As a single mom of four, I can tell you I rarely, if ever have time to myself.
You could come over and spend the day with the kids while she takes the day to go out and enjoy herself. If you are unable or unwilling to babysit, look into babysitting services. They offer childcare services from private caregivers for a variety of rates and availability. Gift her a Care certificate and allow her to choose a sitter the works best for her needs. She might even find a long term babysitter that can help her out on a regular basis.
ALSO READ:
25 Gifts for Working Moms who do it All
Gifts for Stay at Home Moms (she actually wants)

Spa Day
Ok now if you really wanna go all out, treat her to a spa day. Having a massage or pedicure is just what a girl needs to wash the stress of the week away.
A spa could be that tranquil and relaxing atmosphere that a single mom needs to recharge.
Check in to your local spas and see what packages they offer that will make a great gift. Also spafinder.com partners with lots of local spas. The amazing thing about spafindder.com is that you can get an e-gift card and she can choose the spa of her choice.
Send Her on a Staycation
Now there's nothing more that I love than a good ole staycation. What a great gift for singIe moms. I absolutely love hotels. I love the beautiful decor, the daily housekeeping, the breakfast in bed, the resort pools, the high end cozy linens.
Other awesome gifts for single moms include an amazing staycation at a nearby hotel resort. She could take the day or the weekend and enjoy not having to do anything except enjoy herself. You can check Booking.com for amazing deals on hotel stays.
So find a deal and gift her the much-needed staycation she needs.
Cleaning Service
Cleaning is just one more job for a single mom. Take the load off her hands and send someone in to do a deep cleaning. While juggling all of the responsibilities of single parenting, cleaning is just one of the nuisances that can be a joy to not have to do.
With a house full of toddlers, I know I I would love to have someone come in and take care of all my chores. Because honestly my ceiling fan and the top of my cabinets and behind my stove have all missed their fair share of cleaning lately. Do her a favor and send in a professional. Again care.com offers this service as well.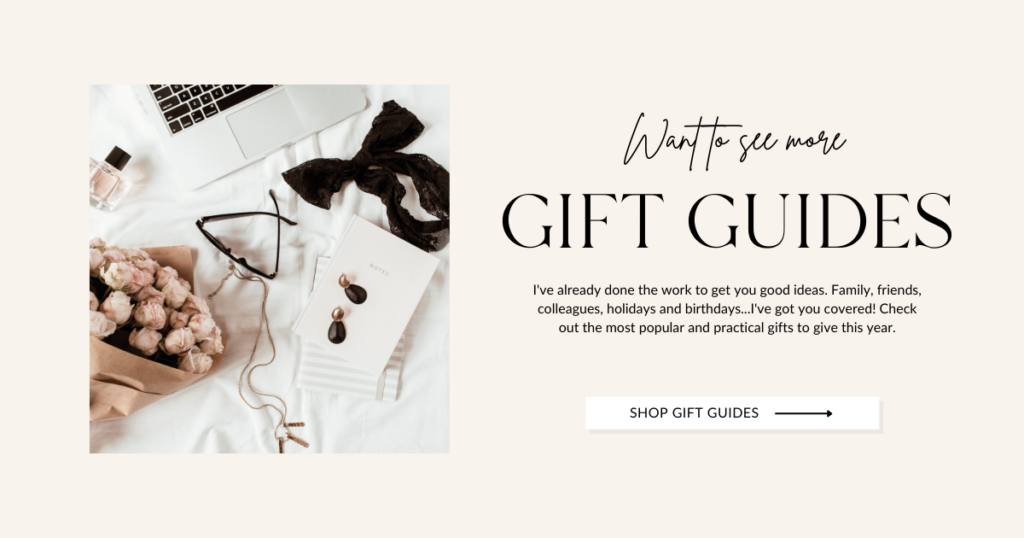 Meal Kit Subscription
Dinner time in a single parent home can be quite hectic. The kids need to be entertained, the house needs to be cleaned and dinner needs to be done. Cooking dinner for her would be an amazing treat. Brining an already prepared casserole, rotisserie chicken, or pot of your famous spaghetti could be just the break she needs on a busy weeknight. Hello Fresh also has an amazing alternative should you not want to do the cooking yourself.
Hello Fresh delivers fresh seasonal ingredients for an healthy meal directly to your door. This is a quick and easy way for her to provided a delicious dinner to her family without having to drag the kids to the grocery story and figure out the ingredient to the recipe. This is a convenient way to get a healthy dinner done without all the hassle.
Here are a list of other food delivery services to consider:
Hello Fresh
Blue Apron
Home Chef
Freshly
Splendid Spoon
Daily Harvest
Sun Basket
Every Plate
Audible Subscription
A great gift for a single mom is books! But, she may not always have time to sit still and read them. But an Audible subscription could be perfect. She would get a new book each month, that she could listen to while driving in the car, cooking dinner or during bath time in the evening. It really is the gift that keeps on giving.
If you'd rather give her the physical book here are some good books for single moms:
Family photoshoot
Capturing special moments with our children is one of the most special things. And though we have our phones for the daily shenanigans, there's nothing like a professional photo shoot to capture it. A family photoshoot will give her and the kids the opportunity to get dressed up and show off in front of the camera.
Gift Cards
Gift cards are simple and easy to give. You don't have to worry about getting a gift that won't be received well or not getting something she wont like. Simple figure out the type of things she likes or needs and buy a gift card that will work well for here.
Here are some gift card store ideas to start with.
Cash
You can never go wrong with cash. It's the one single mom gift that will always be received well. You can simply purchase a thoughtful greeting card and then add a few bills inside to make her day!
Gift Ideas for Single Moms – Home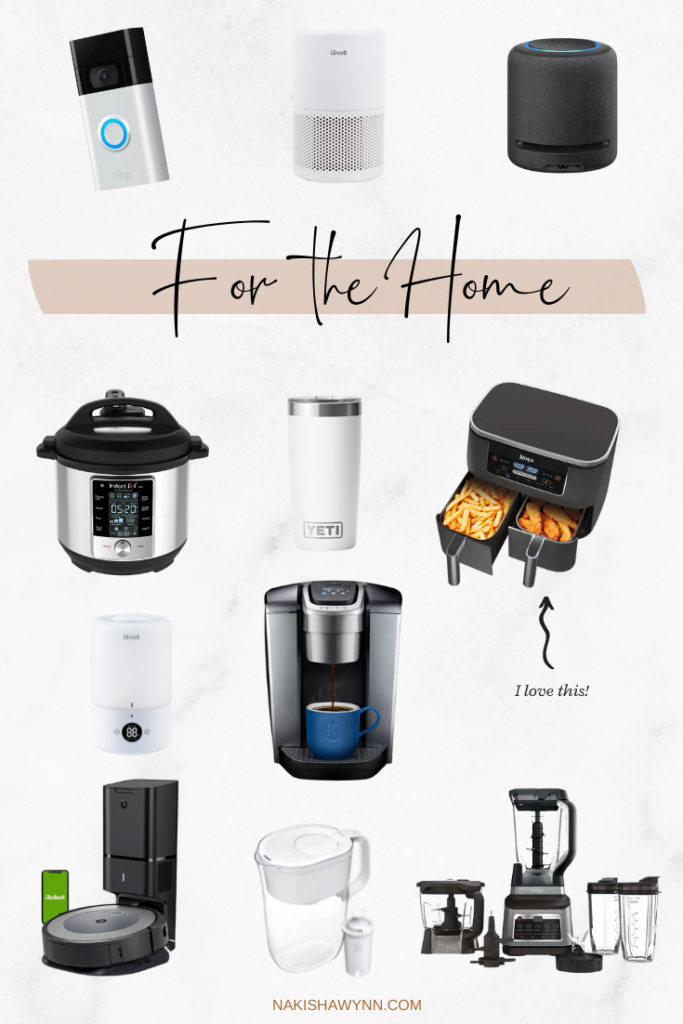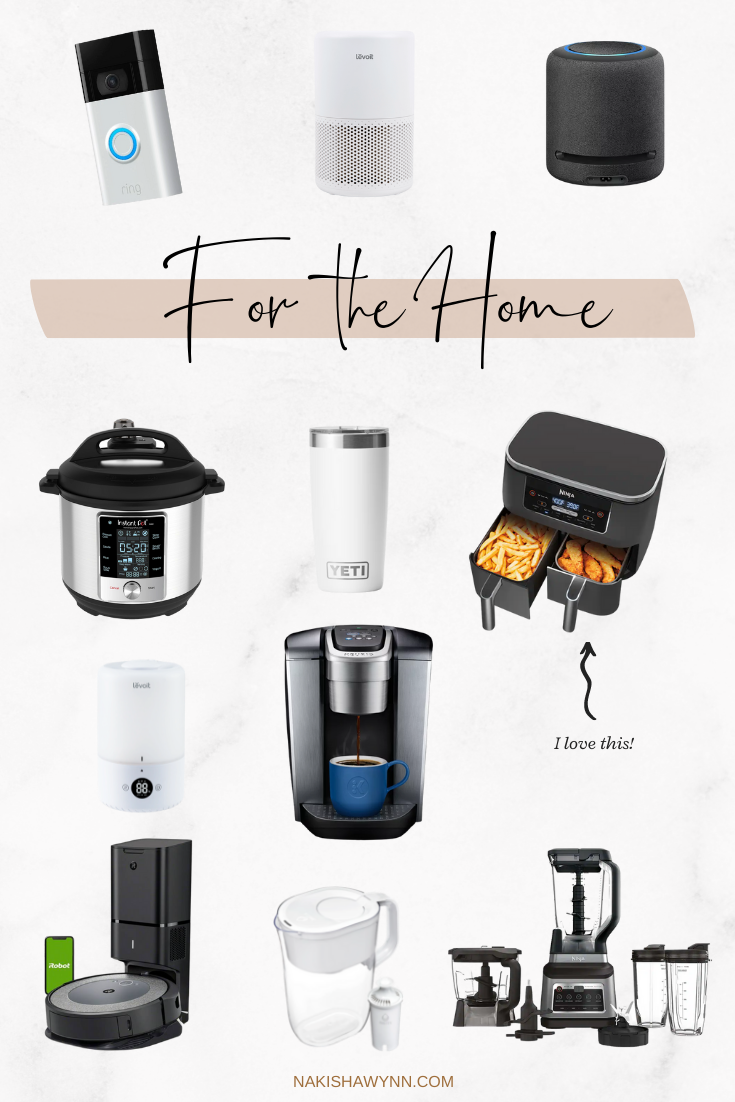 Ring Doorbell Camera
With safety being so important a great gift for a single mom is a Ring doorbell camera. This easy to setup full HD security camera sends mobile notification when anyone presses your doorbell or activates the motion sensors.
iRobot Roomba Vacuum
There's enough cleaning to do. Take the vacuuming task off her list and hook her up with the Roomba Robot Vacuum. This powerful cleaning machine has a dirt detect technology that will thoroughly clean floors while navigating around furniture. She'll never have to lift a finger to vacuum again.
Smart Speaker with Alexa
The Echo Studio Smart Speaker with Alexa is a Dolby sound speaker that can be connected to other electronics to enhance the sound of movies, music, etc. It is also a built in smart home hub to keep all your family activities in sync. Help her stay organized and productive with Alexa.
Instant Pot
The Instant Pot 7 in 1 cooker is the perfect kitchen appliance to take dinner from time consuming to simple. This pot makes one pot meals so much faster, you simply through it all in the pot and it does the rest. It's truly a time saver!
Air Fryer
Since we are talking simple time saving hacks, This Ninja Air Fryer comes in clutch for after school and weekend meals. It's so easy to throw in nuggets, fries, cheese sticks, pizza rolls and pretty much anything else to get the kids a meal fast. The double basket allows cooking two things at one time and the cleanup is super simple.
Blender
Let's keep this convenience train going and add the Ninja blender to the caboose. This powerful large capacity blender make morning smoothies a breeze. It blends ice and tough fruits silky smooth.
Coffee Maker
Help her save $3 dollars a day by making coffee at home. This Keurig is my favorite kitchen item. It makes tasty cups of coffee fast!
Air Purifier
An air purifier is a must have for any home with kids. It works so well for those with allergies, colds and asthma. This air purifier has helped to keep the air in my home clean. It's an air filter that gives relief from airborne contaminants and helps reduce sneezing, congestion and coughs. Combined with a humidifier this is an amazing combination.
Listen I could go on and on about some amazing gifts for single moms. If you need more ideas Amazon curated a great list here. But no matter what you choose to give, I m sure she will be well delighted and happy that you thought of her on her special day.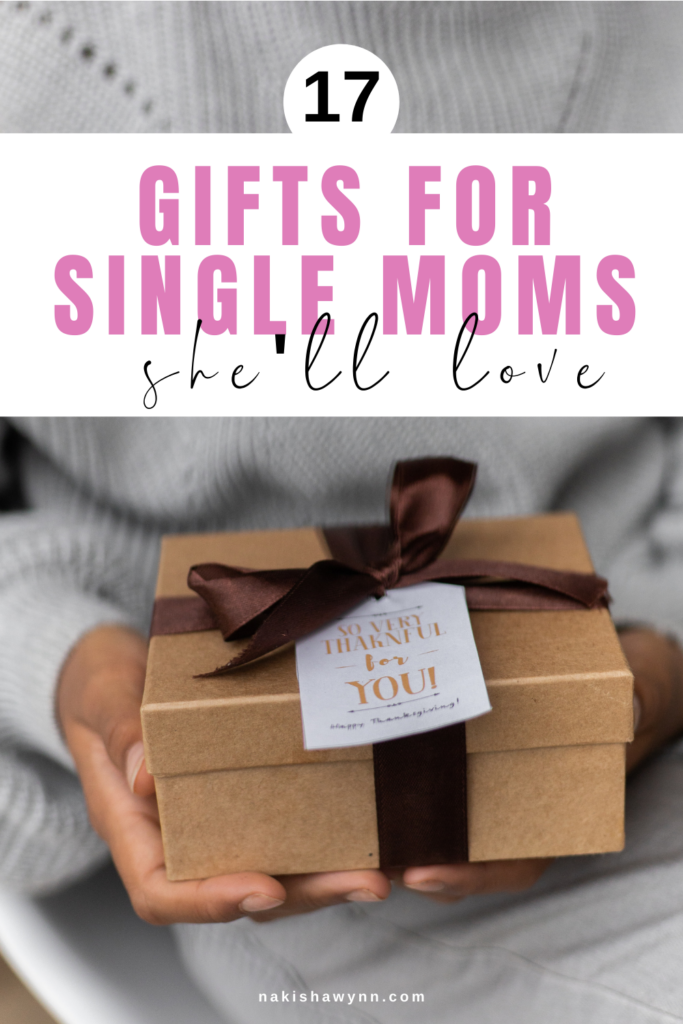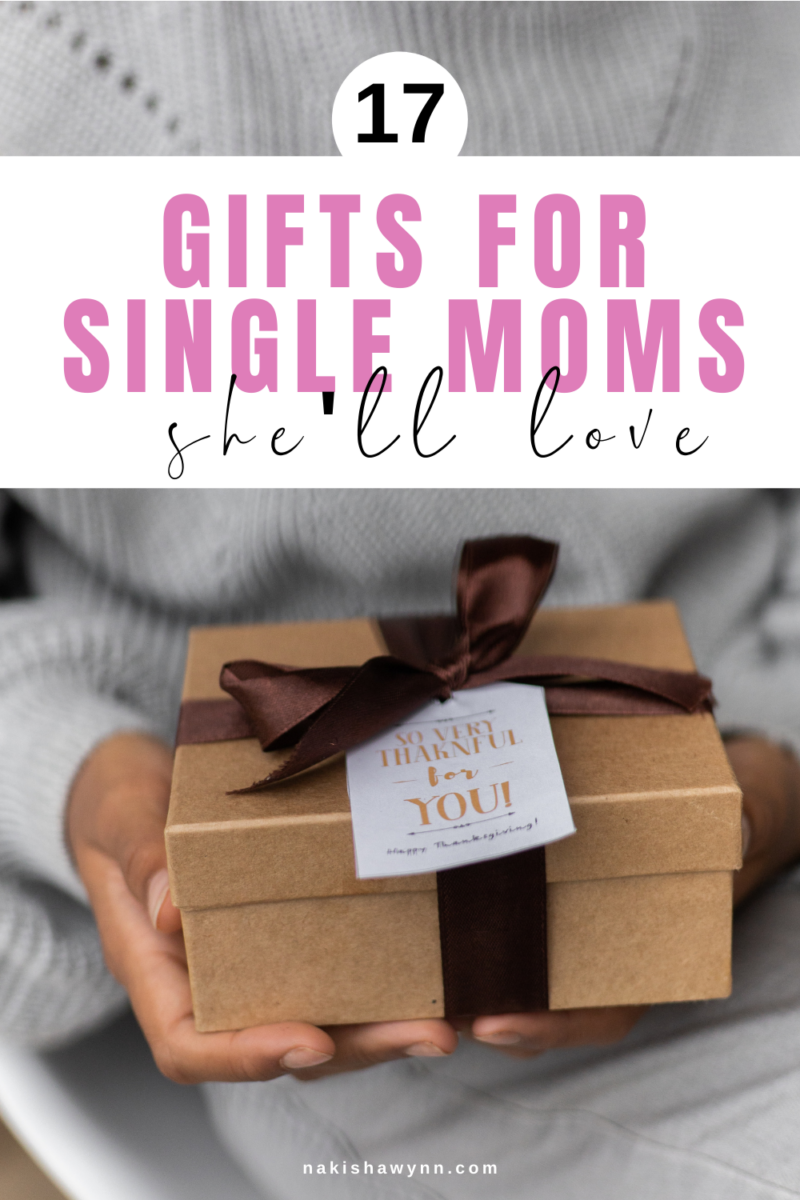 Gifts for Single Moms