Fall is one of the best times to visit Disney. There are fewer crowds, the weather is beautiful and there is so much to see. If you're planning a fall trip to Walt Disney World, there are some things you should keep in mind to make it as great of an experience as possible. These Must know Fall Disney World tips will give you an edge when experiencing the attractions and entertainment of Disney's many themed environments. Before you book this fall, make sure you check out the special offers page on the Walt Disney World Website. Fall is usually a big time for promotions.

What to Pack
A fall travel schedule to Walt Disney World means preparation for inclement weather. The heat has usually tapered off but you may still experience days with high moisture levels and thundershowers. Pack light clothing and be sure to bring along disposable ponchos just in case. That will be much cheaper than buying the ones inside the parks when it begins to rain.
Extra Extra Magic Hours
Extra Magic Hours are a perk for Disney resort guests. When staying at a resort you get access to the parks before opening or after park closing. Each day from September 1 to November 2, Disney will have extra Extra Magic Hours as follows: Hollywood Studios will be accessible from 6:00 am-9:00 am, Animal Kingdom from 7:00am – 8:00am, and Magic Kingdom from 7:00am – 8:00am.
The Extra Magic Hour benefit is also available to Guests of Walt Disney World Swan Hotel, Walt Disney World Dolphin Hotel, Shades of Green Resort, Disney Springs Resort Area Hotels, Four Seasons Resort Orlando, Hilton Orlando Bonnet Creek and Waldorf Astoria Orlando.
Mickey's Not So Scary Halloween Party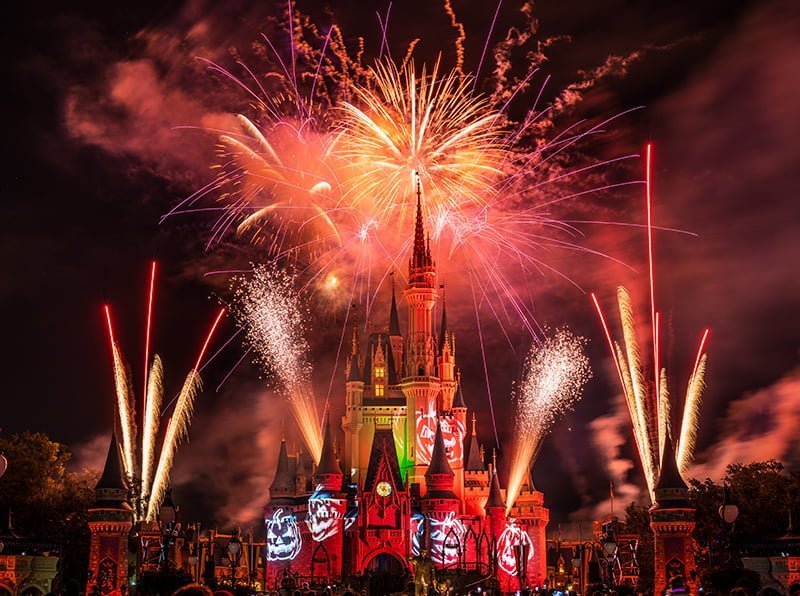 Fall often feels like a lead up to Halloween. Beginning August 16 through November 1, Mickey's Not So Scary Halloween Party will treat guests to an exciting after-hours experience at the Magic Kingdom. To get the most out of the event, skip the other parks on the day of your event. Instead, save your energy and arrive three hours early for the party. Mickey's Not So Scary Halloween Party guests can enter at 4:00pm although the event kicks off at 7:00pm.
The Disney's Not So Spooky Spectacular, a brand new fireworks show, has been added as a part of the nights festivities. It's a 12 minute show featuring state-of-the-art projection effects, lasers, lights and fireworks.

International Food and Wine Festival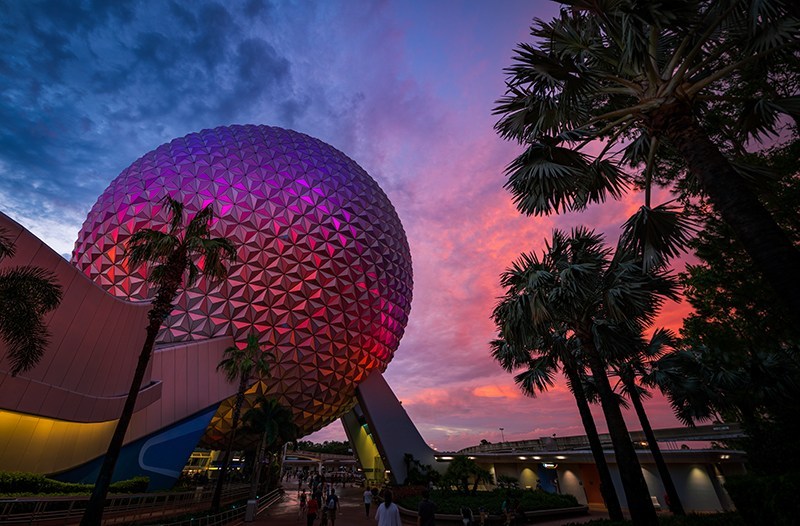 The most popular Epcot festival of the year is Food and Wine. The International Food and Wine Festival will offer many flavors and pairings as well as workshops, seminars, and demonstrations by celebrity chefs. Epcot is more like two parks combined, so it takes a little more time to see all it has to offer. Block out time in your schedule to visit on multiple days to to truly experience the park and the magic of festival.
YOU MAY ALSO LIKE:
How to visit Disney on a Budget
11 Ways to Save and Visit Orlando on a Budget

Download a Weather App
Fall weather in Central Florida can be unpredictable. Downloading a reliable weather app that forecasts hours ahead of time is key to enjoying a fall Disney World vacation. Check the two-week weather forecast and keep up to date as your travel day approaches. Use the information to pack appropriate attire and necessary accessories like ponchos or umbrellas. Checking the weather daily while visiting will be helpful too so you know if or when you need to change your plans.
For more information on events and tickets to all thing fall Disney World check out the full list here.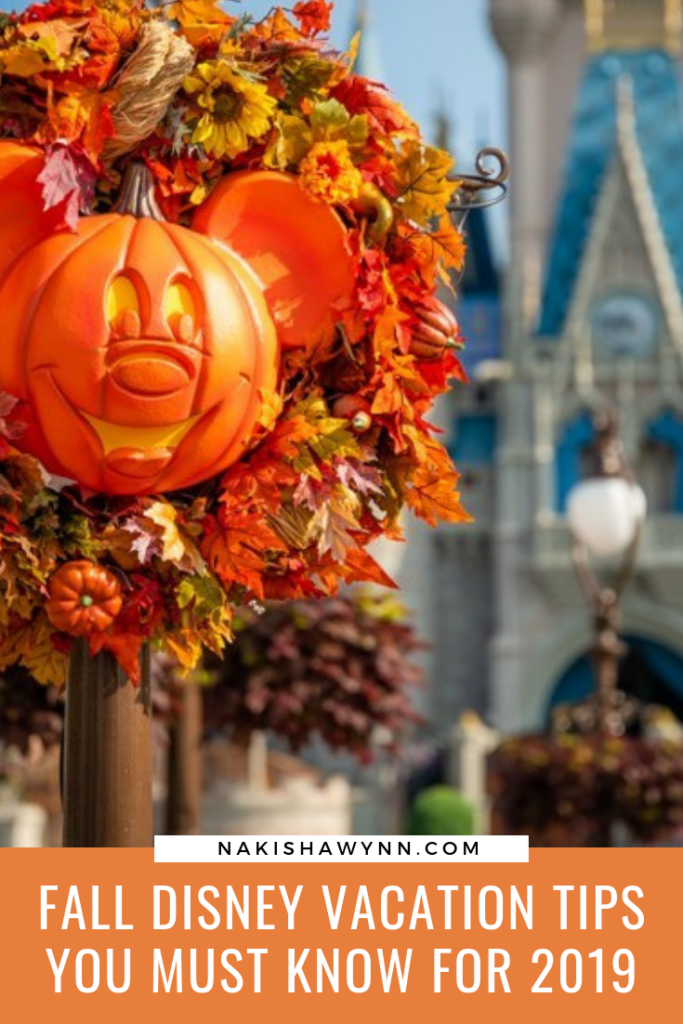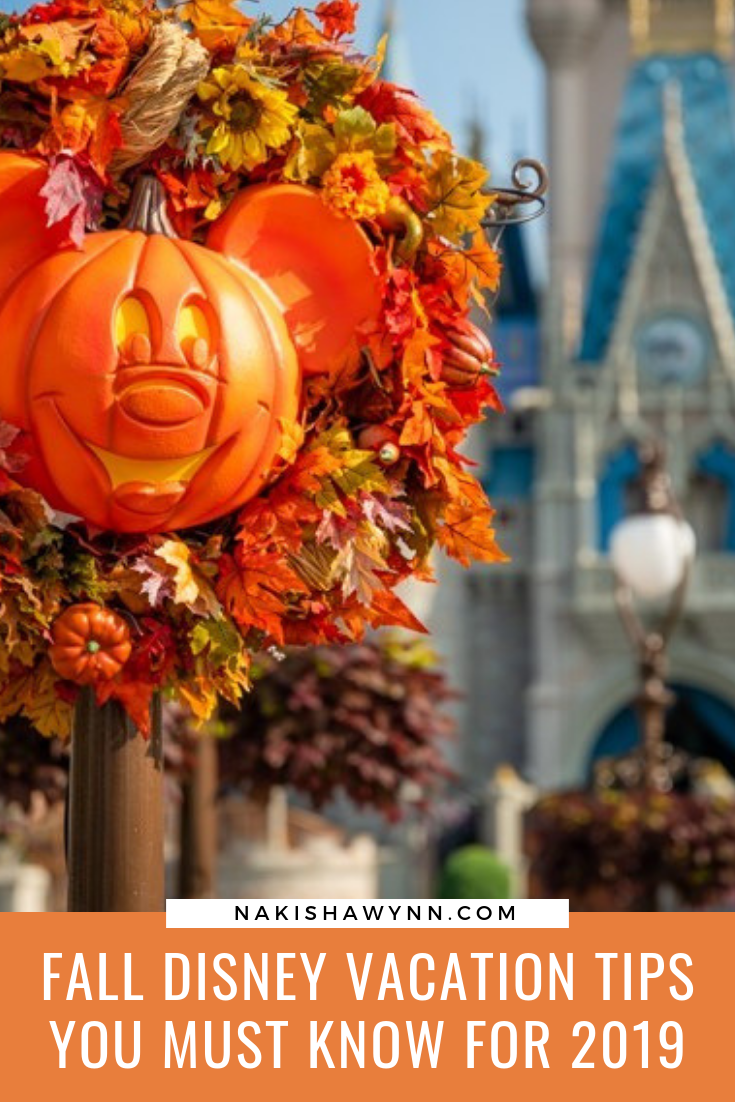 all photos by Tom Bricker at DisneyTouristBlog.com