If you're like me then building a better bond with your daughter is important. These little ladies are so important to me and I just want to see them happy and have the best life.
Sometimes that message can get lost in translation between mothers and daughters though. In addition to the communication gap, not all of us were equipped to be a good mother to our daughters because we ourselves didn't have a thriving relationship with our own mom. She simply didn't have the tools to make that happen or was unwilling. But, here's where it stops. Once we recognize a thing it then becomes our responsibility to make it better. Building the bond with our children starts early and strengthening it takes time, literally. Spending time together getting to know one another on a deeper level is how that bond is built. Here are a few things you can do with your girl to build an unbreakable bond with her.
Arts and Crafts
For as long as I can remember I've loved drawing, coloring, cutting and creating. This love rolled down to my baby girl. She can sit for hours, literally hours and create beautiful pieces of art. She takes her time, is picky about every detail and I can watch her do it forever. This is something we share. We both love it. Often we sit down at the dining room table and create collaborative pieces and work together to make it the best. Then other times she makes things and explains to me what they are and why she made them, etc. This time is so special to me. Because I see her truly putting herself into each creation and sharing that with me means so much. We have had the greatest conversations about so many things from these moments. Arts and crafts is a great way to connect with your daughter. If this is her thing you will find out so much about the way she thinks and who she is through her work.
Play with Dolls
Now my big girls loves all things glam! She loves to get her dolls and dress them up, do their hair and set up their home. Her and I have sat and had the most amazing chats about life during these play sessions. It's funny because these are the moments I truly see myself in her. Because this time is such imaginative play, things I say and do I find her mimicking. It makes me so much more mindful of the things I say and do around my babies. We have conversations about family dynamics, body image, friendship and more through these play sessions. I know this is a time I can really see where her head is at and how she's feeling about things. I love this time with her. We truly do get our glam on! I love it! Find some time to sit and play with your daughter and her dolls. See what conversations come and when she's playing pretend. Use this time to find out more about her and the things that make her happy.
Go on Mommy Daughter Dates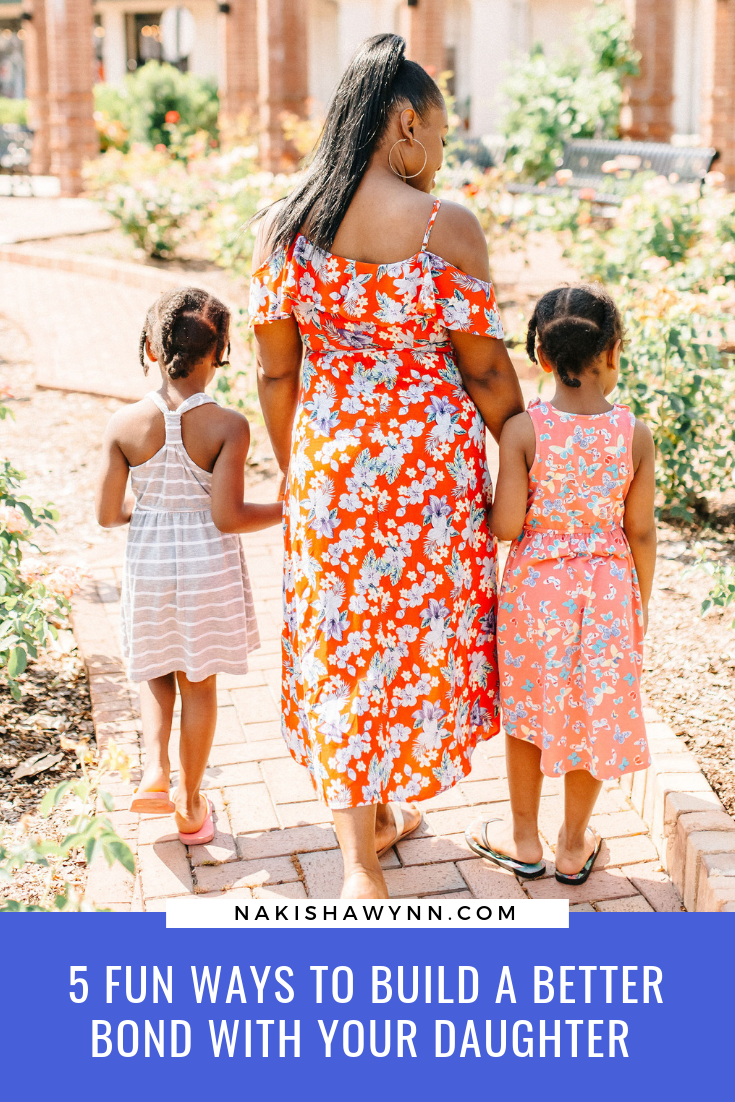 This is the perfect opportunity to get out and about with your little lady. Take her to some of her favorite places and just spend some time together. You will find that she appreciates you make the day about her, where she is the main priority. While I make it a point to spend one on one time with each of my girls, they really prefer to do our mommy daughter dates together. One has always asked for the other to come along so it never worked out for me taking just one, but we enjoy ourselves nonetheless.
Have a Beauty Night at Home
Now my baby girls know this is my favorite way to hang out with them. Sign me up for that DIY home spa night. Typically we do this on what I like to call self care Friday's. I start the evening with some great take out, that way I don't have to cook and the relaxation feels real. We then get out our foot spa, some facial masks, eye gels, nail polish and anything else we want to do for that night. Turning on some great music is a must too. Then we just enjoy each other and do pedicures, manicures, massages, and facials. That physical touch is such an important part of the bonding process. Much like cuddling them. It is so fun. This has to be the best thing to do on a Friday night in my opinion. Have a beauty night to bond with your daughter. It will change your relationship.
ALSO READ: How I'm Teaching my Little Black Girls to Love Themselves
Journal Together
Journal has always been so therapeutic for me. Love the idea of just writing out my feelings without having to find the courage to speak them. This is a great way for mothers and daughter to bond too. Often times we miss things about each other because there is so much going on. This gives you the opportunity to learn more about one another so that you can communicate better and love each other better. Just Us Girls by Brandi Riley is a great place to start. It is a shared journal for moms and daughters to both use monthly. There are some amazing prompts for you and your girl to communicate. If your daughters are still too young to write like mine, just talk out the prompts and write them in for her. You can start some amazing conversations that will probably go on for hours lol.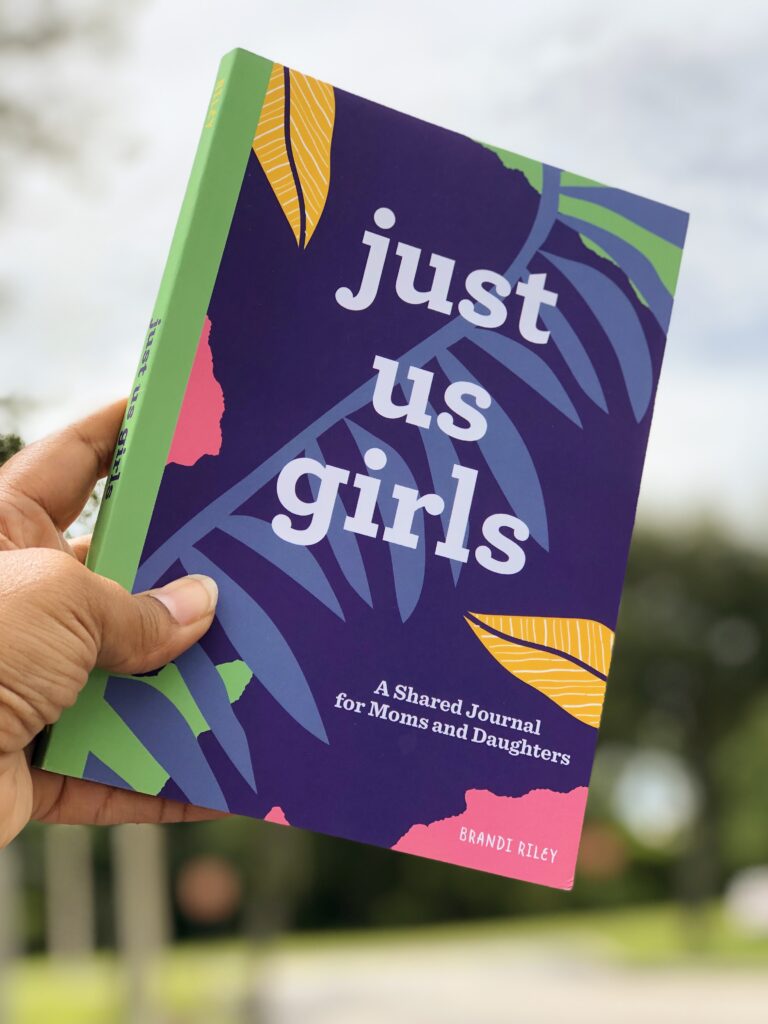 AND A BONUS WAY!!
Find a Common Interest
All in all, you have to make an intentional choice to bond with your daughter. What is something you both enjoy that could turn into some quality time together. Observe her and see what aligns with your interest. Do you like shopping? Maybe you both enjoy going to the movies. Sewing might be your thing. But you have to find something that you both enjoy. Once you do, make time to do it together.