Ever wondered how to make money blogging? Many people that make the decision to start a blog have the end goal of ultimately working toward making money blogging. They've identified a niche that they feel is lucrative and they are a subject matter expert in. Once you've positioned yourself as a subject matter expert on a given topic and have decided to start a blog, the natural progression is to monetize your blog to create another income stream. This free value packed post contains affiliate links. I could make a small commission (at no additional cost to you) on your purchases or signups through my links.
Start Your Blog the Right Way
One of the most important aspects of creating a money-making blog is ensuring that you're using a top-notch hosting company. Bluehost offers the easiest interface for creating your blog and offers a one-click WordPress installation. This makes it significantly easy for beginners to learn how to start a blog.
For a step-by-step account chronicling how to get started blogging, refer to my first post in this series. It will walk you through the initial blog set-up process. You'll learn about various blogging platforms, the difference between a hosted and self-hosted blog as well as how and where to host your blog and register your domain name.
Once you have the basics and know how to start a blog, step-by-step, come back to this post to learn how to monetize your blog.
Choose the Right Blog Host
As mentioned above, choosing the right host for your blog is a key step to getting started on the right foot. If you're intending to monetize your blog, you are going to want a self-hosted blog. Bluehost is a great option for blog hosting. Because Bluehost offers one-click installation and stellar customer service, it is ideal for beginning bloggers.
Choosing a domain name is something that you should give considerable time and attention to. You want to ensure you're using the shortest possible URL that is clear and concise for your audience. Bundling your domain name purchase with your blog hosting on WordPress is the most economical option when starting your blog. As mentioned above, Bluehost also offers one-click WordPress installation, this makes it a quick and easy one-stop shop for getting up and running with your blog so you're able to work toward more quickly earning an income.
How to Make Money Blogging with Multiple Income Streams
One of the most popular ways to popular ways to make money blogging is to incorporate affiliate sales into your blog. Affiliate marketing involves selling products based on commission. This means posting affiliate links on your blog, creating engaging content around those links and sharing with your audience. When readers click on your affiliate links, you earn a percentage of the sale at no additional cost to your website visitors.
The key to affiliate links on your blog is to ensure you have a quality looking blog with clear images, informational and entertaining content and honest opinions and reviews. A user-friendly site like the one you can create with Bluehost will help you build credibility in the industry, therefore making your blog the go-to for information, advice and assistance. Part of your job as a business owner looking to make money blogging is to attract visitors to your site and motivate them to click on your product links. This is not a quick-fix. Making money blogging takes time, attention, trust and consistency, but it can be done.
Make Money Blogging With Affiliate Networks
The most popular affiliate network is Amazon Associates. Most everyone seems to be familiar with Amazon affiliate links. By signing up as an Amazon Affiliate, agreeing to their terms of service and following the disclosure agreements, you're able to add Amazon affiliate links from the Amazon site to your website to make money on your blog. There are countless companies that help you make money blogging, you're sure to find a business that sells items you know, love and enjoy, to share with the readers on your own blog. Here is a list of for you to check out: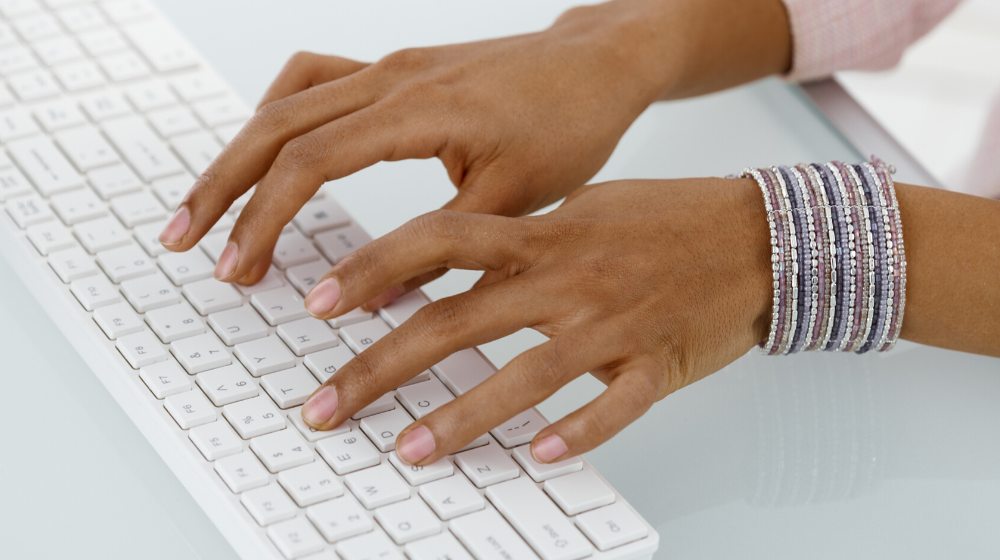 Write Sponsored Posts to Make Money on Your Blog
Finally, an often fun and exciting way to make money blogging is by writing sponsored posts for brands. By collaborating with a network like Linqia, you can be matched with brands that are looking to reach your audience. They take your visitor demographics into consideration and offer opportunities to connect with brands and promote products on your site or social media. Influencer Marketing is one of the most popular ways to make money blogging, can be considerably lucrative and is often the most entertaining and fun to create.
Regardless of how you choose to make money blogging, know that there are options out there and it can happen. It is not an easy task, nor will it happen overnight but consistently creating quality content, knowing what your audience and staying positive throughout the process, you will be making money blogging before you know it.
Sell Your Own Products on Your Blog
Another lucrative way to make money blogging is to sell your own products on your blog. Many bloggers create products, whether its travel mugs, t-shirts or stickers. The opportunities are endless when it comes to what you can sell and limited only by your imagination. Through the convenience of drop shipping companies like Printful and the power of ecommerce giants like Shopify it has never been easier to sell your own products online.
Getting started with Shopify is simple and straightforward. You can setup your products for sale with Printful right inside the Shopify dashboard. Choose a pricing plan based on the functionality that works best for your needs. All Shopify store tiers offer unlimited product uploads without set-up fees. The benefit of using Shopify with your site to make money blogging is that they offer online and phone support and no transaction fees. Set up your store, add products, customize the store to your specification and set up your payment method. With Shopify you can opt for Paypal or Shopify Payments to receive payments for your products.

Provide a Service as a Way to Make Money Blogging
Much like selling products to earn money from your blog, selling services is another option. You may offer YouTube audits to vloggers to help them level-up their channel or you may be a business consultant. Service-based businesses require the ability to schedule consultations, appointments and meetings. One helpful way to do so is with a resource like Acuity Scheduling. This web-based appointment scheduling application works well for business owners that need to schedule appointments and keep track of client interactions. Your blog can work like a lead magnet to attract potential customers to your business. Here are some of my favorite tools for doing so:
Put Ads on Your Site
Publishers, people who create content online, can make money blogging by placing targeted ads on their site. Google AdSense and Sovrn are two such resources that allow bloggers to do just that. Advertisers create ads that match particular visitors to your site based on their search history and online habits.
Creating an account with both AdSense or Sovrn is a simple process. After you set up an account the program will give you an HTML code to add to your site (often easily done with a WordPress Plugin). Google and Sovrn will display ads relating to information on your site or your visitors searches. Much like affiliate links, the more clicks an ad receives, the more income you earn.
Sell Digital Downloads to Make More Money Blogging
A big money maker for bloggers are digital products. Digital products allow you to package the knowledge you have on a topic in a workbook, ebook, or online course. They are an amazing way to provide more value to your readers and give them a way to access your information in one neatly packaged place . These products are also a great way to establish your expertise in your niche. Thankfully platforms like Teachable make it easy to get started making money for your blog with digital products.
Teachable makes setting up your information products effortless. In just a few clicks you can have a fully functioning place to host your products, accept payments, and promote them to your audience.
Host a Live Event for Your Blog Audience
There is no better connection with your tribe than an in person event. Events allow you to find out about the people who support you online and thus provide better value content to them. Live events can generate a significant amount of money. You can sell tickets to the event, get sponsors, sell vendor space and more. Managing these live events can be done on Eventbrite, the site that helps bring people together.