In February of 2017 I hit publish on my very first blog post. I had no idea what I was doing or that it would lead me to where I am today with my blog. I started with one goal, to get my feelings out and share them with mamas in similar situations.
I've worked with wonderful brands and had some unbelievable experiences, but nothing beats connecting with the women that are inspired by what I do. It is them that I think about when things get hard. I'm reminded of the reason I started and the purpose behind what I do.
Someone recently asked me, what I wish I knew before starting a blog. I thought about it and my response is simple, yet these lessons learned about blogging have been have been major in my success.
This journey has it's ups and down but has been nothing short of amazing. I honestly love what I do and I am looking forward to the future of my business. After doing this for the last 5 years here's what I've learned and love about blogging.
WHAT I WISH I KNEW BEFORE STARTING A BLOG
Done is Better than Perfect
Before I started the blog I had been wanting to do it for a while. I would over analyze every decision and get caught up in the idea of it being "perfect". I eventually figured out how damaging that mindset is. It encourages procrastination and gives life to fear.
In this industry the speed of implementation is essential. You have to make swift, bold moves with your ideas. Analysis paralysis and the pursuit of perfection hinders that. I finally understand that done is better than perfect and creativity is forgiving. Getting the idea out of my head and bringing it to life helps facilitate productivity.
This is not to say that I can put out crap, but understanding that revisions and upgrades can be made has changed the way I think about creating. This concept alone has been instrumental in my progression.
Authenticity Pays Off
Blogging has become so saturated and sometimes it can be difficult to stand out amongst your peers. When I first started out I had no clue what I was doing so I would just watch my favorite bloggers and emulate what they were doing in my own way.
I realize now that was such a mistake for me. If my goal is to stand out then I need to be different, not a duplicate with a twist. So I decided to tell MY story, talk about the things I genuinely enjoy, and be unapologetically me. No one else can do that. No one has my unique perspective, experiences or circumstances.
It's what allows me to stand out amongst a myriad of other mom bloggers. And let's be honest….I'm pretty dope, my mom tribe likes that!
OTHER BLOG POSTS TO READ:
5 Things to do Before you Start a Blog
How to Start a Blog in 2022 Step by Step
How to Make Money Blogging
How to Increase your Pageviews
Blogging Tools and Resources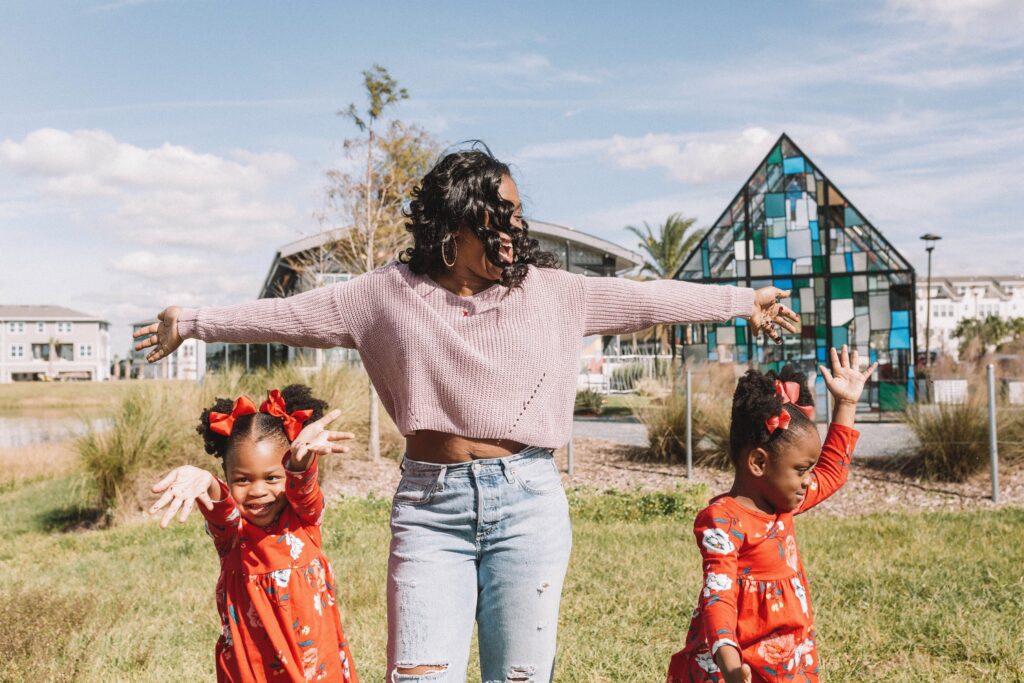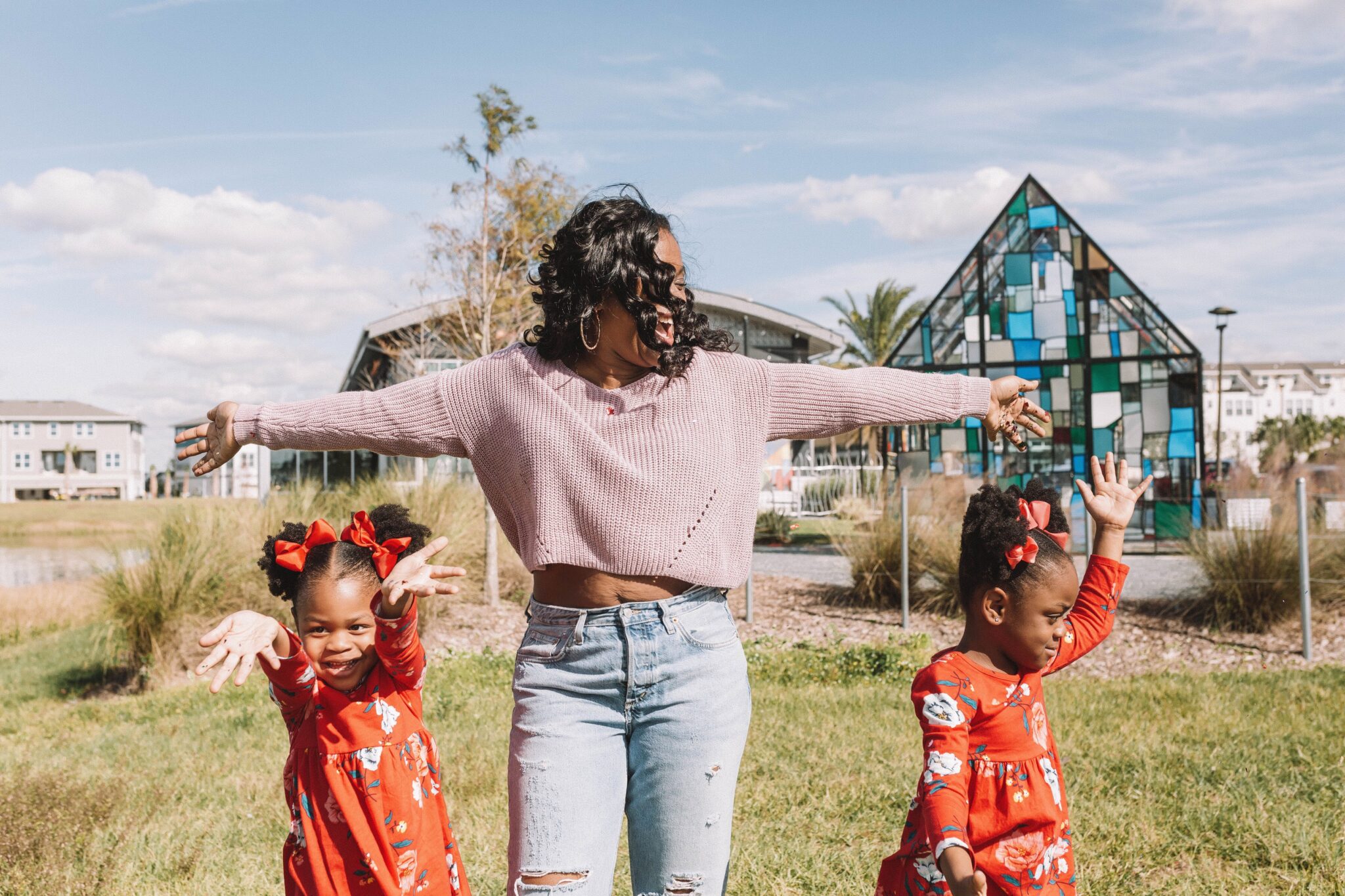 I no longer worry about focusing on things that are popular or that will make me more money or get me an opportunity with a specific brand.
I focus on the things that are real and relevant in my life and that I feel will help my virtual mom squad best. I show up as Nakisha! And doing that is what I do best. So I am operating at my best doing the things I am best at! Being funny, fashionable, money savvy, inspirational, clever and cute ;-).
Those are the things that allowed me to break through and shifted my business in a big way. When I share that I'm a single mom and it's not always easy or that I struggle with eating healthy and making time for self care, other moms can relate and get to know me on a deeper level.
When I share that I had no plan when I left my job to stay at home with my kids, but things are going well today because I believe in myself, it gives an aspiring work at home mom hope to keep pursuing. So making the decision to be authentic has not only been a blessing but a necessary move in shifting my business forward.
The Power of Focus is Real
The first layer of this means I had to intentionally focus on me and my business. In a space where there are so many amazing women doing so many amazing things, it was easy for me to get caught up in being an onlooker and consumer of other brands, forgetting to be a creator for my own.
I have learned that it's important for me to stay focused on my authentic creative ideas or I find myself getting caught up in the comparison game. That leads to doubt and uncertainty which hinders growth. So I have learned to keep my eyes on my own paper and mind the business that pays me.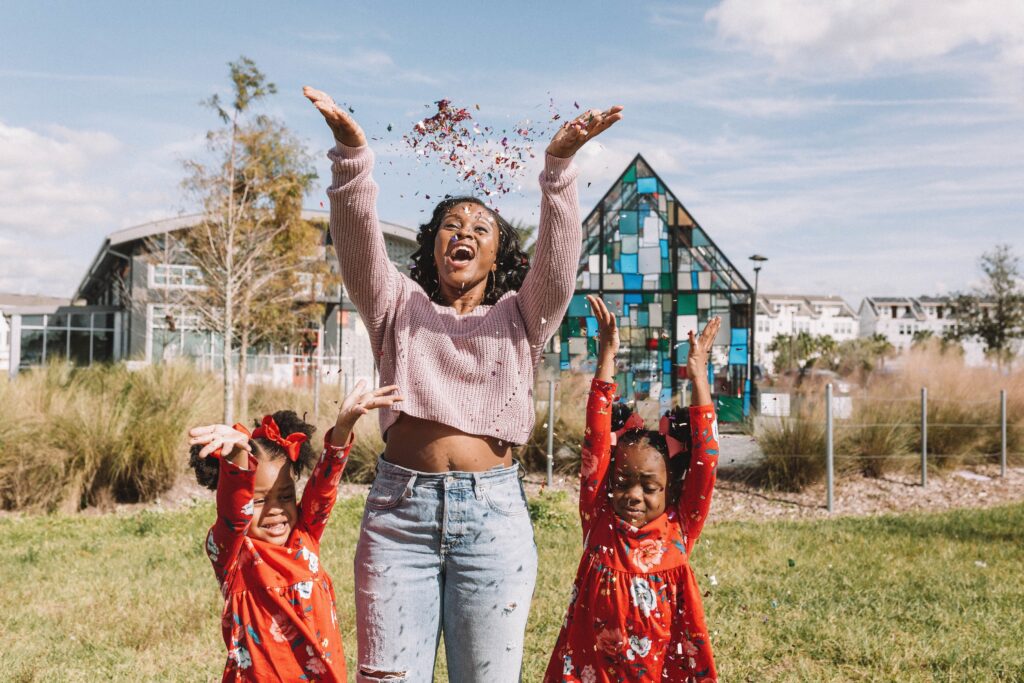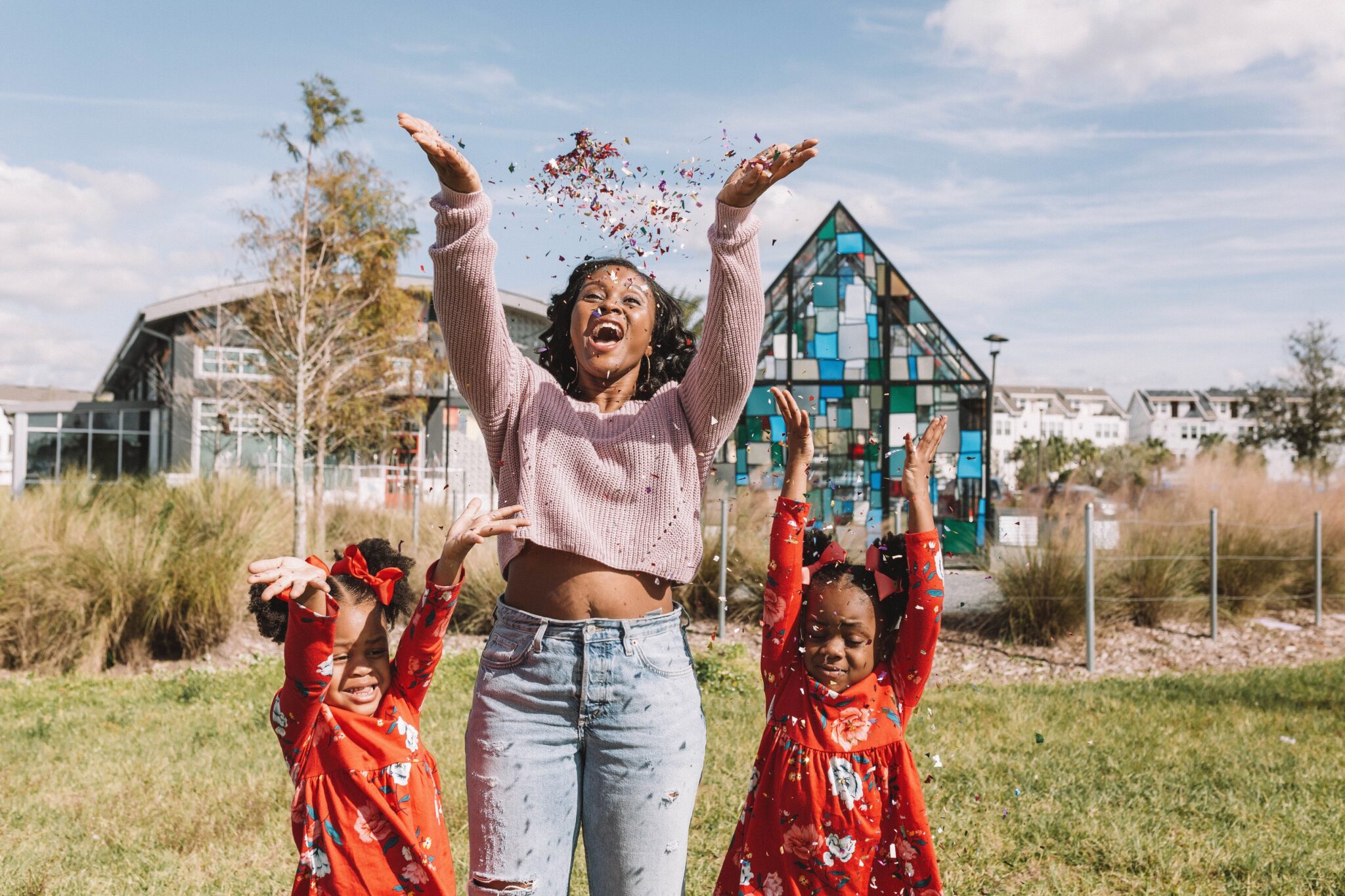 There are a lot of things to be done to grow a brand. There's writing posts, creating video, building email lists, networking, engaging, pitching, learning and so much more. I have decided to focus on one task at a time. I no longer try to multitask and do several things at 50%.
I'd rather do two things at 100% and be great at those than be subpar at many. That means creating a schedule for myself and sticking to it. Forcing myself to do certain things at certain times has done wonders for my productivity. The power of focus is real and it is working for me.
Consistency is Everything
One of the most important things in blogging is consistently showing up for your people. They need to hear from you regularly to keep the relationship going. This used to be so hard for me. I would go weeks and sometimes months without a word not understanding how detrimental that was for my brand.
Once I understood that consistency created awareness, and that is needed to gain esteem which builds trust, I knew I had to show up! The more I show up the more people will discover my brand. Being consistent means committing to those who are trusting me with their attention that I will regularly produce valuable content.
Vision is Necessary
One of my favorite things about blogging is that there are so many paths to success. But that can be a distraction and a downfall if the brand vision is not clear. That's what happened to me. At first I was just creating for the sake of creating. I am so happy that I work my business with the end goal in mind now.
It 's important for me to keep where I'm going at the forefront of my mind because it keeps me focused on the things I need to do to get there.
Creating a vision for my life and business has allowed me to work more concisely and make strategic moves for my brand. I am no longer chasing opportunities, they are chasing me. I am no longer seeking attention because people are naturally noticing me out here being great.
See that's the things about vision….when your passion and purpose align and you pursue ONLY THAT! The whole game changes.
THESE are the things I wish I knew before starting a blog!
And I created a course that helps you avoid making the mistakes I made.
Blogging Course for Beginners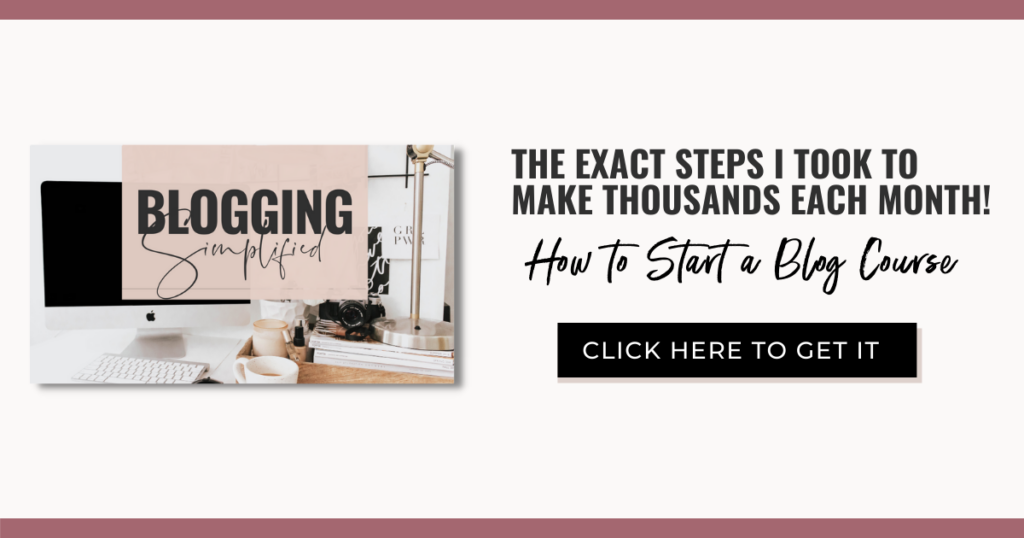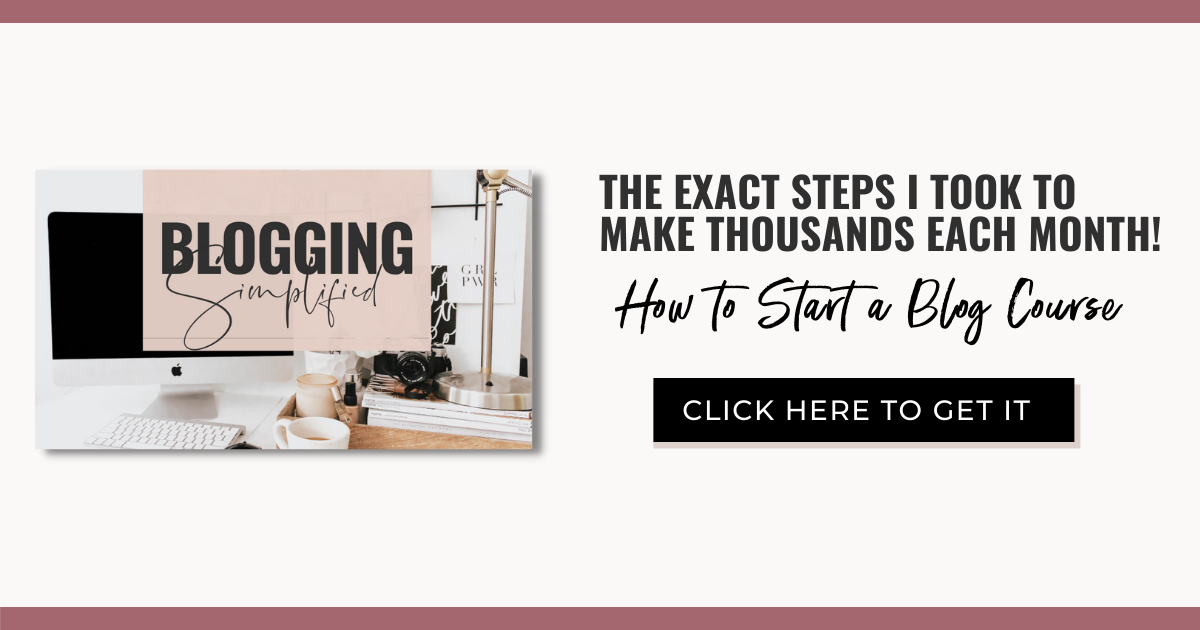 Blogging Simplified is an online blogging course for beginners that teaches new bloggers how to start, grow and monetize a blog. Inside I give you a step by step system to build your site into a profitable online brand without all the confusion.
Are you ready to launch your blog and start making money from home? Do you have a blog that you're ready to take to the next level? Are you done wasting time trying to grow using social media? You need proven strategies to help you grow and monetize your blog!
Learn how with Blogging Simplified!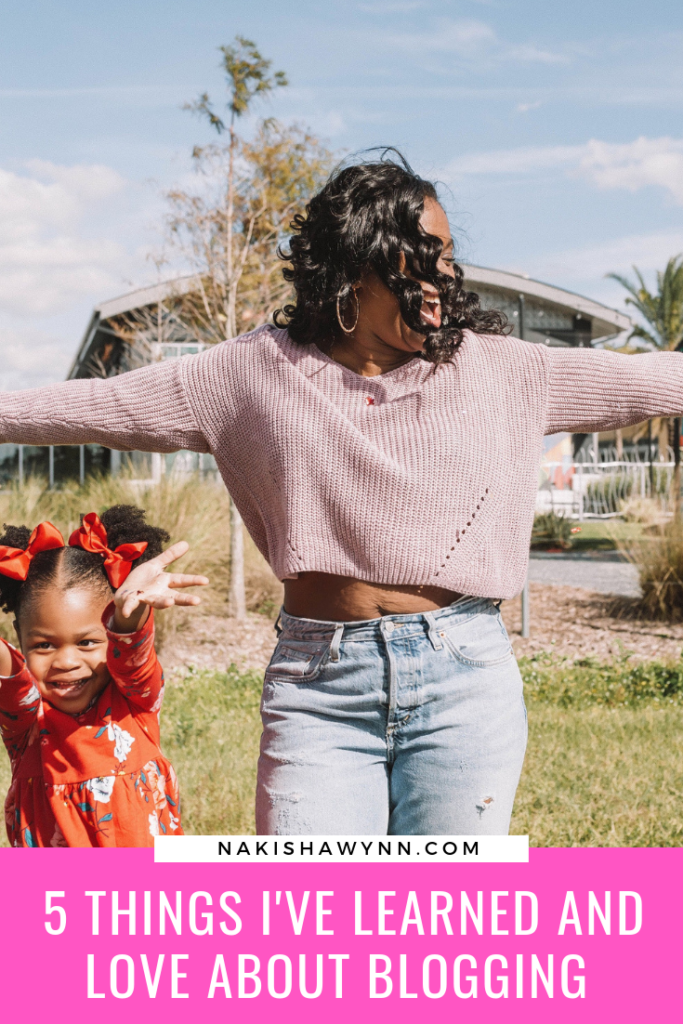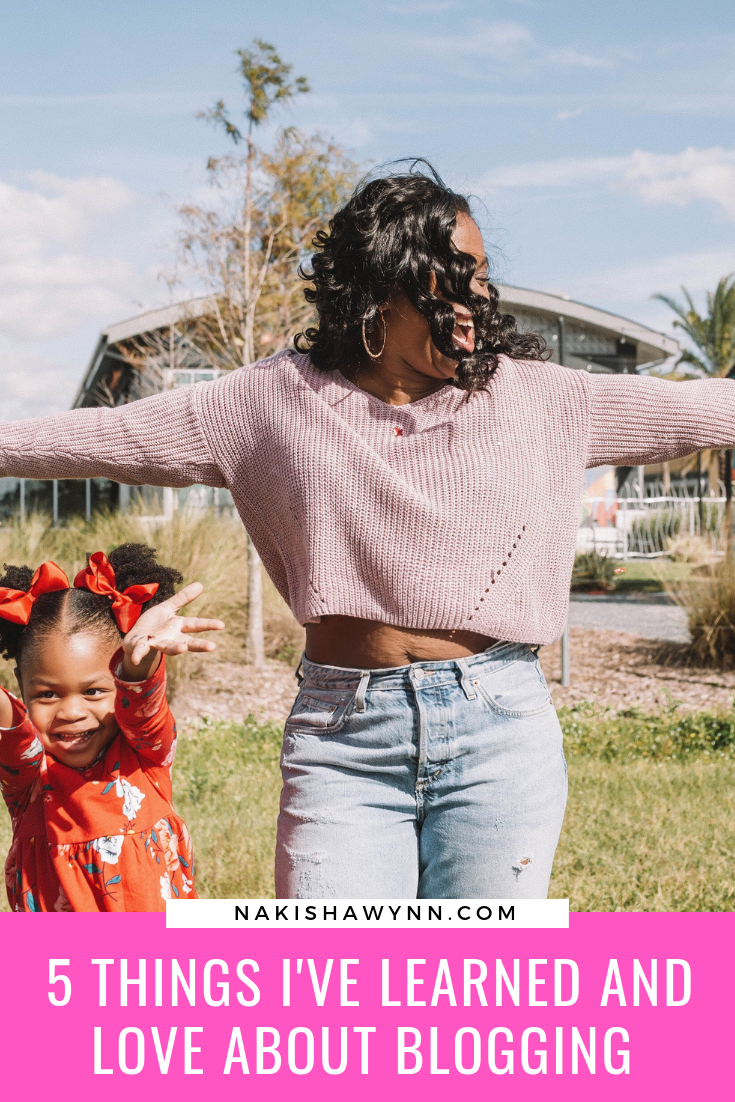 What I Wish I Knew before Starting a Blog