It's no secret that Florida has amazingly beautiful beaches, and Siesta Key is one of the best.
I am lucky enough to live here and experience them on a regular basis. But of all the beaches there are, how does one know which one's to actually take the time to visit.
There are several factors to consider when deciding which Florida beach is right for you. Are you going to be with your family? Do you have toddlers? Are you and your girls trying to hang out and have a good time?
All of these things should be considered when deciding. If you are looking to enjoy a nice time out with the family the Siesta Key is an amazing beach to visit.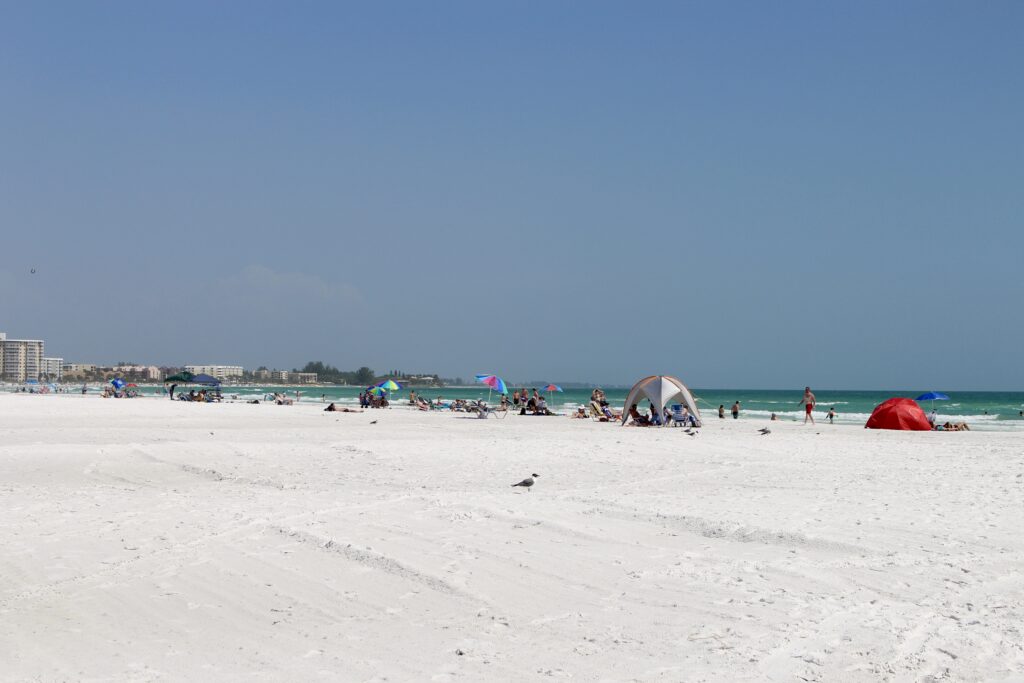 Siesta Beach also referred to as Siesta Key is located near Sarasota, FL about 50 miles from Tampa, FL. The beach is situated on an 8-mile stretch of "the world's finest, whitest sand" along the Gulf of Mexico.
5 Reasons to Visit Siesta Key Beach
1. The Sand is a Dream
The sand on this beach is amazing. It is sooooooo soft and silky feeling. It is made of 99% pure quartz which keeps it cool and gentle on the feet. Like seriously I never once had to run to the water because my feet were being scorched.
That is amazing for the kids. They were able to walk through the sand with bare feet without wanting to be picked up because of the heat.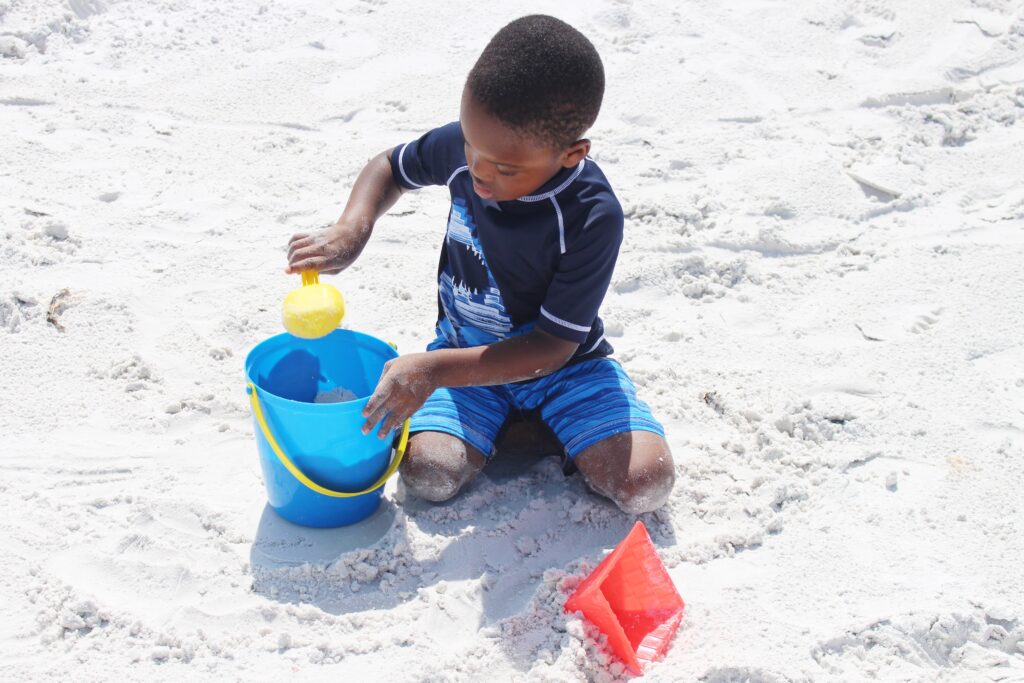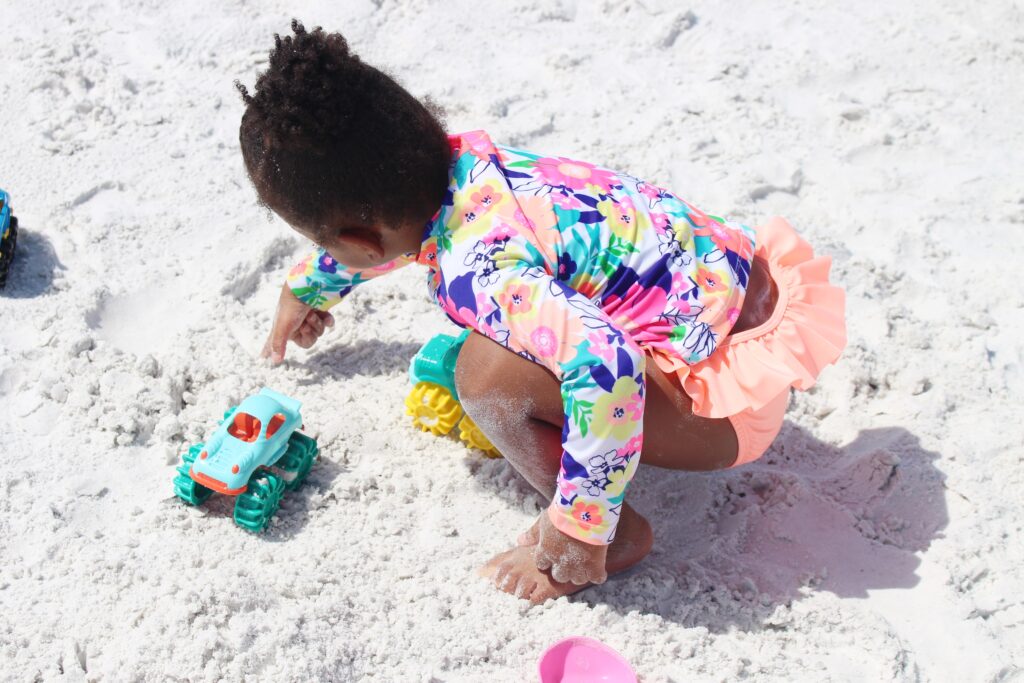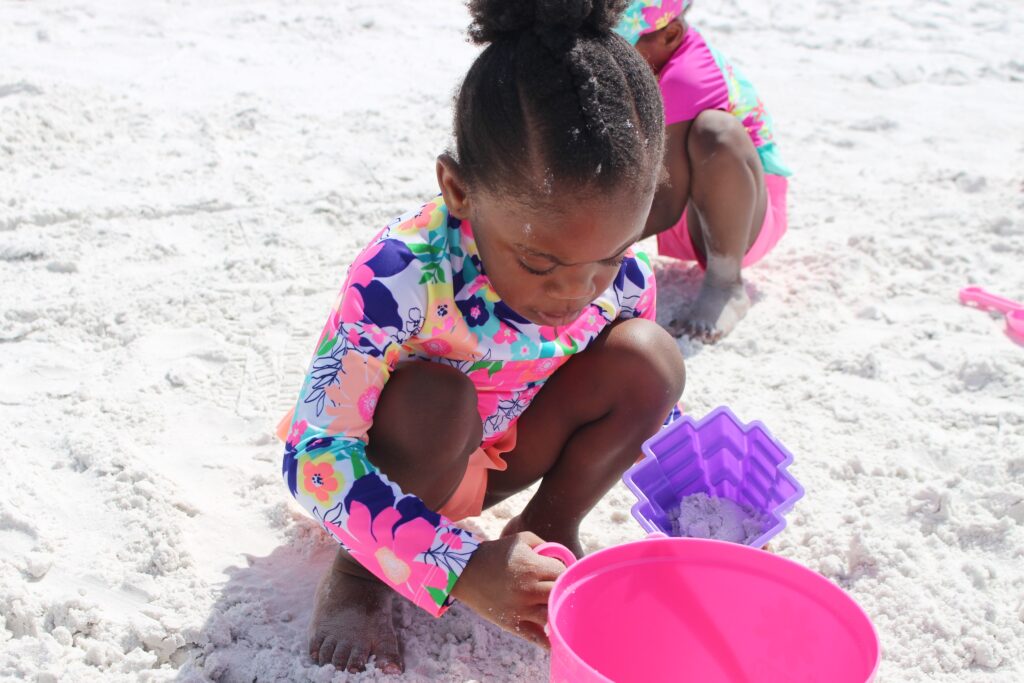 2. Free Parking
This is a big deal. Most of the popular beaches of Florida have paid parking and it's hard to get at a reasonable price.
At Siesta Key the on-site parking is free. Now I have to tell say, you must have a little patience to get a spot. When we got there it took about 15 minutes to find a space because it is always full. But, people are always coming out so a little tenacity and you wont be disappointed.
If you decide you don't want to wait there is also offsite parking at surrounding businesses that it very affordable. You just have to be willing to walk a little bit to get to the beach.
3. Beautiful Warm Waters
The water is a beautiful blue and thankfully the water is nice and warm. I was able to walk right in without going into to shock. I cannot with the ice cold beaches. Nope I won't do it.
My preteen really enjoyed spending the day swimming. He was floating and playing football and just truly taking it all in.
I was pleasantly surprised at how clean the beach was. There was very little seaweed floating and no trash at all.
Just beautiful and blue.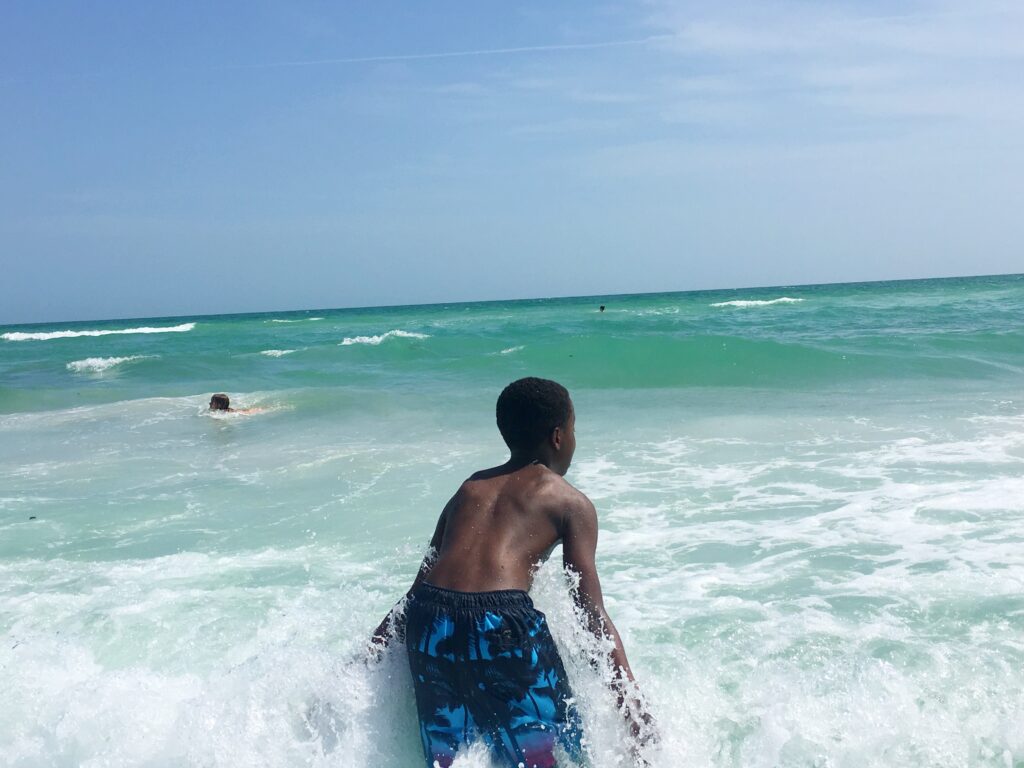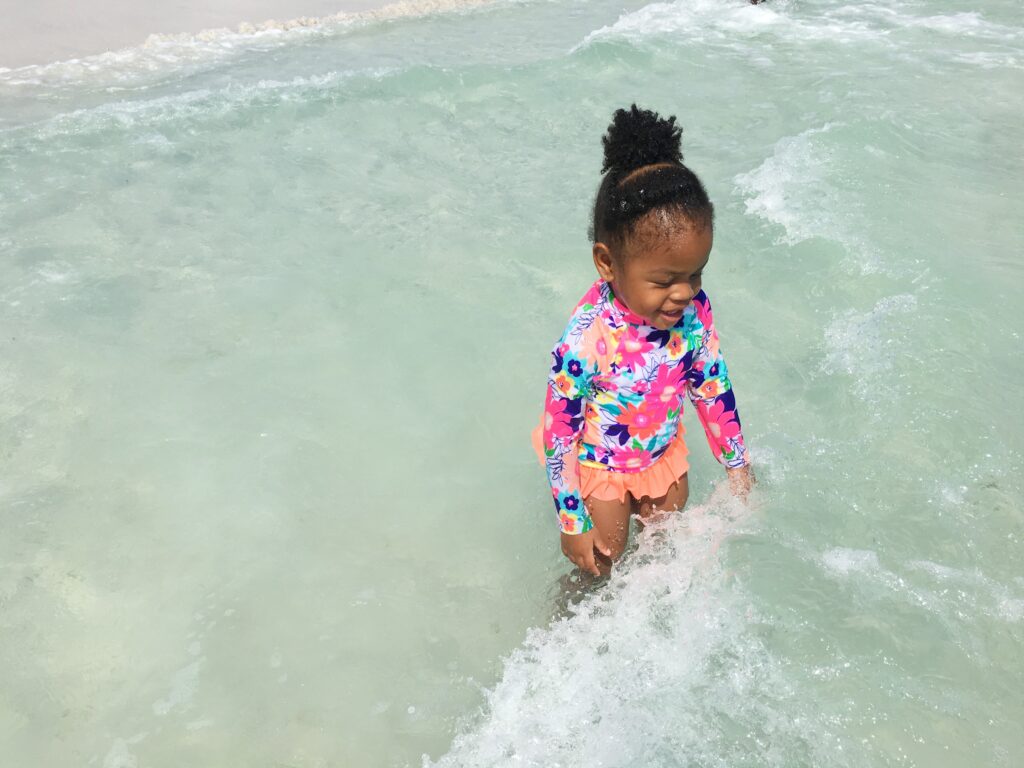 4. Not Over Crowded
One of the great things about Siesta Key is that it is not over crowded. There was a lot of open space for the kids to play and we were not too closely setup to the next family.
I really enjoyed having that freedom for the kids to run and not get lost visually into a crowd of people.
5. Kids Play Area
The kids loved this. There was an amazing playground that they didn't want to leave. I loved all of the facilities. There were amazing picnic areas complete with barbecues, nice restrooms that were actually clean and a nice gift shop on premises.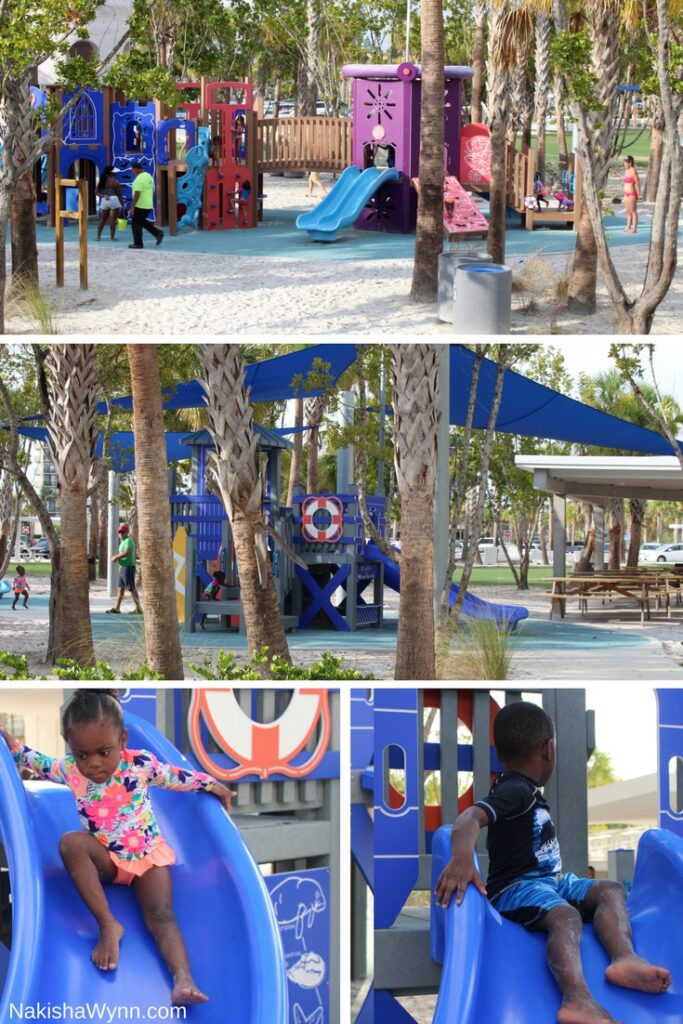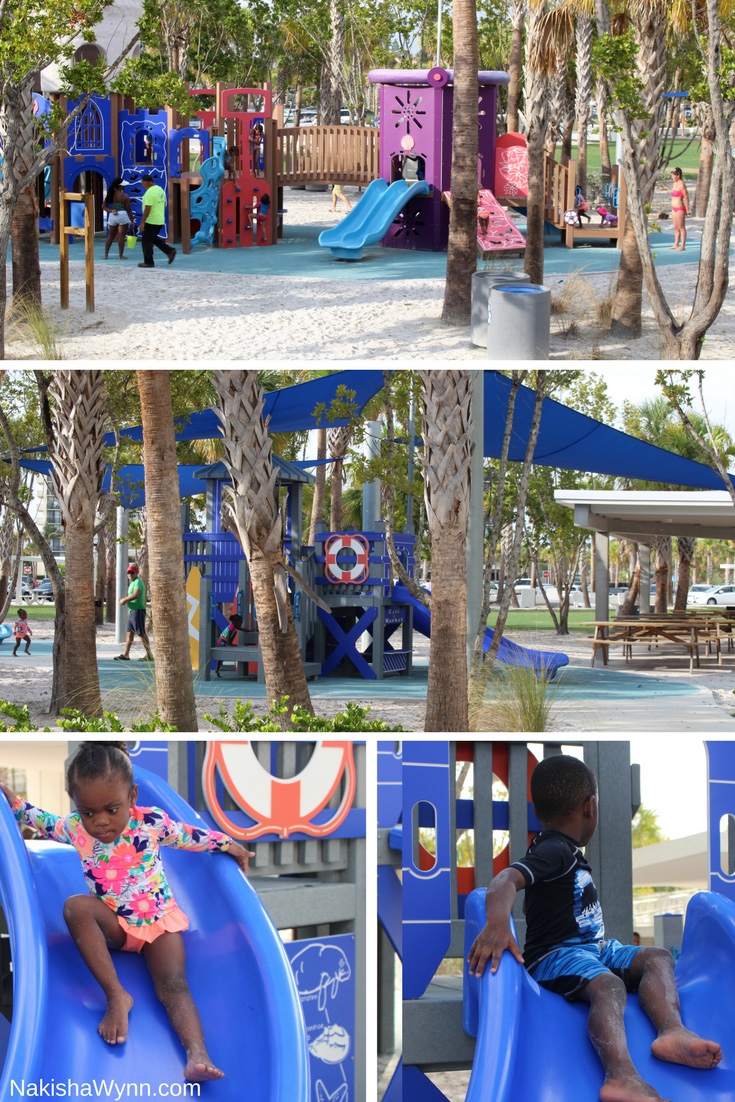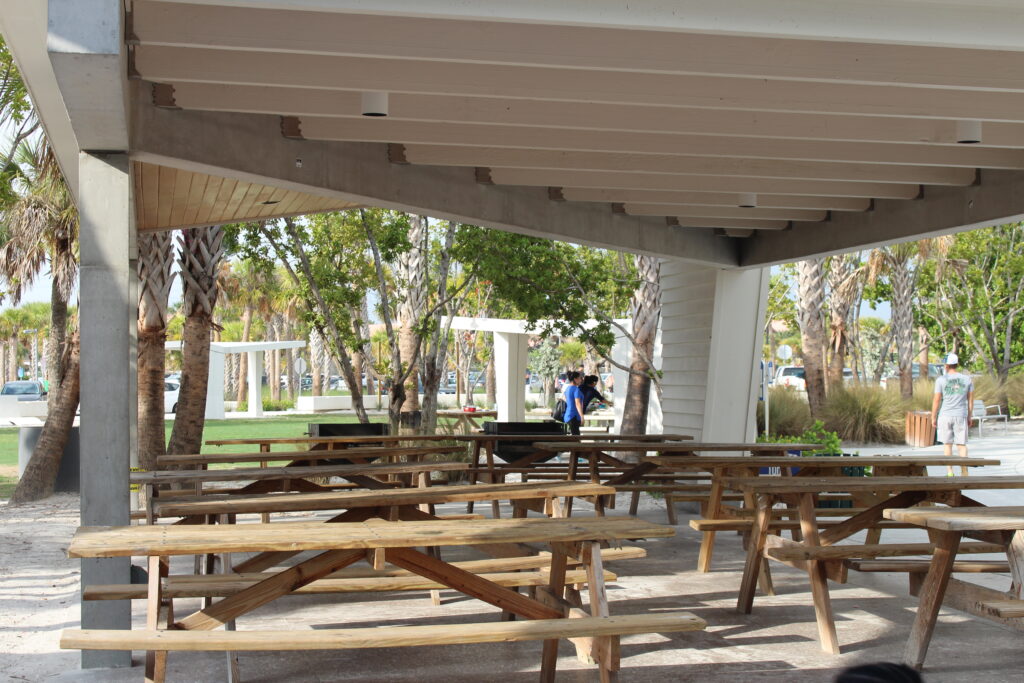 So if you are looking for a beautiful beach to spend a day with your family, I definitely recommend Siesta Key. It has free parking nice, clean facilities and luxurious sand to enjoy.