We live in Florida and there is so much to see in this beautiful state. So I'm often taking road trips with my little ones. We regularly take day trips to neighboring cities but this summer we did a lot of traveling in the car. When you are traveling with small kids, you know that can get a little tricky especially when you are traveling with multiple little ones. There are bathroom breaks, and snacks, and entertainment all to consider. But if you plan ahead of time road trips can be the perfect economical getaway for you and your family.
First off, as the driver you should be comfortable. Put on your favorite sunnies, chew some bubble gum and feel free to control the tunes. For me it is a must to download Audible and get a few audiobooks to listen to while you are driving. I have listened to Make it Happen, You are a Badass, and The Success Principles on road trips and got to my destinations feeling that much more empowered.
Here are a few more items that are absolute life savers when traveling with my little ones.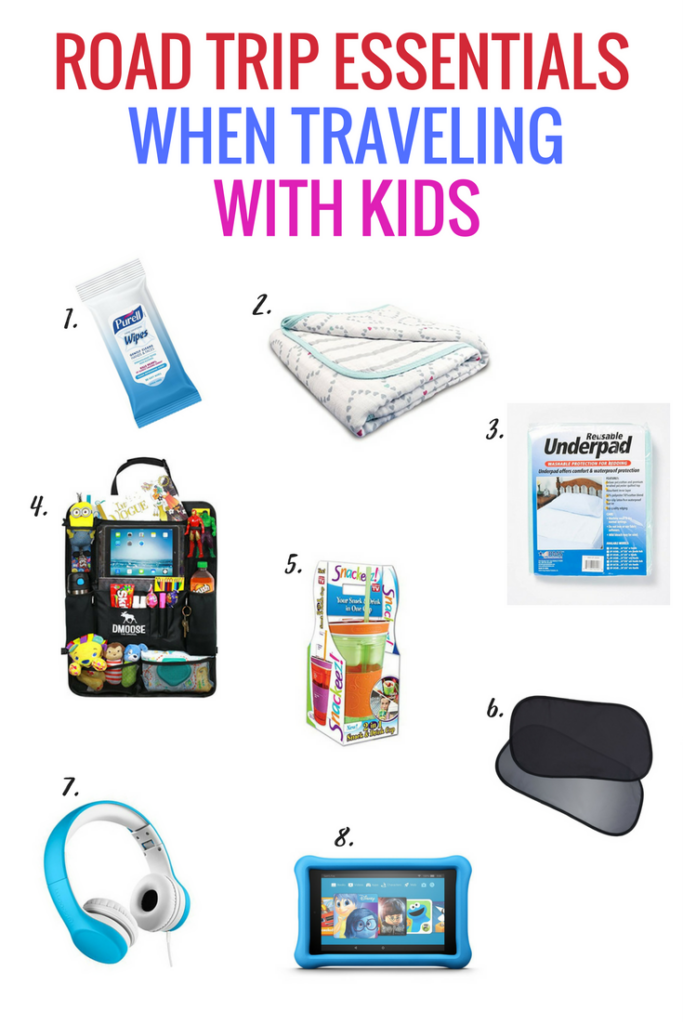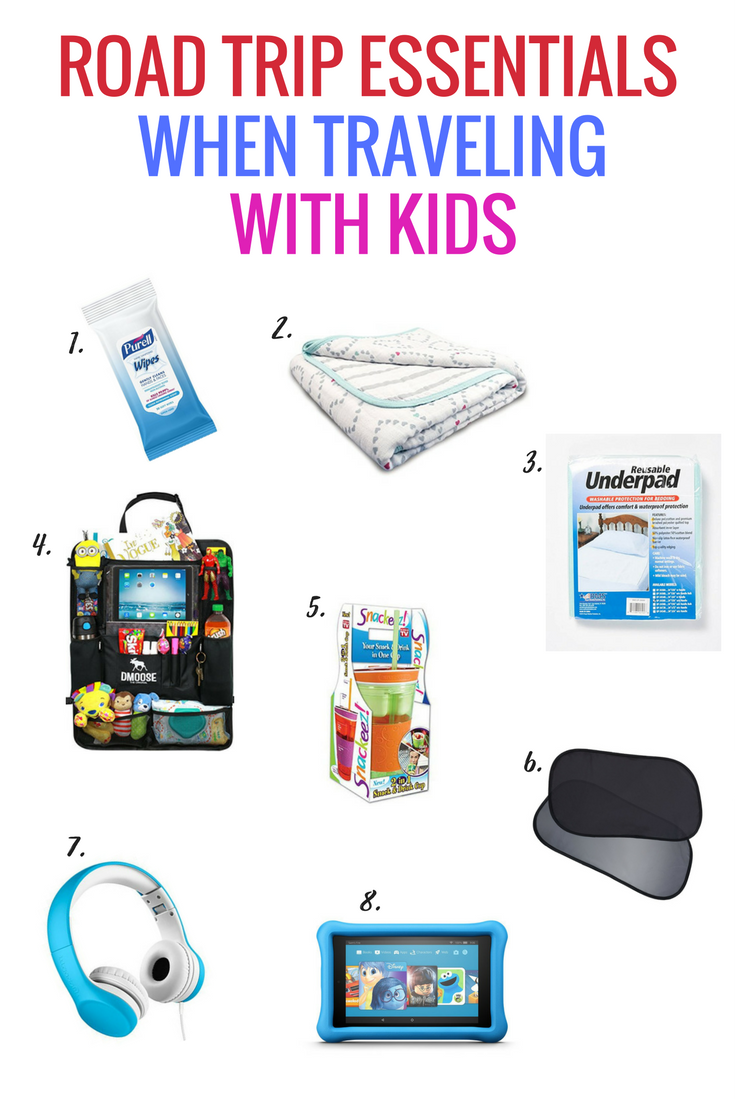 1. Purell Wipes I love using these because they make cleaning up messes in the car easy. They can be used on the kids to clean them up as well as cleaning up and spills in the car. They disinfect and leave the car and kids smelling nice.
2. Aden and Anais muslin blanket These Aden and Anais blankets are so versatile for road trips. I have used them since my babies were little. When we are traveling the temperature in the car is always a topic of discussion. Im hot the kids are cold or vice versa. So the kids bring along their blankies and all is well. They are breathable and light yet, enough to keep them warm.
3. Mattress underpad I use a reusable mattress pad in the botton on the car seat. When traveling it is not always possible to stop every 5 minutes for the kids to use the bathroom. If an accident occurs before I have the chance to stop, this handy little item stops the carseat padding and cover from getting soiled. When you have 3 carseats puzzled in a back seat like me, removing them to wash the covers is not what you want to be doing once you arrive on vacation.
4. Back of the seat car organizer This lets the kids store their toys and activities in a well appointed organizer. This has come in handy so many times. In the middle of the highway instead of screaming to me what they want, my kids can simply reach forward and get whatever they need.
5. Snackeez This is actually one of my kids favorite travel accessories because they can have their snacks and drink in one. I like that this gives them the perfect snack portion and it is spill proof. So it is perfect for on the road snacks.
6. Car window shade OMG how many times has your toddler whined at you about the sun being hot on them. Uh! Like literally my kids expect me to jump out the car and move the sun for them lol. But this handy window shade will help keep the sun out of the car and off your kids during long trips.
7. Headphones for kids So these are essential because I usually don't want to listen to toddler music for hours and hours on in. This allows the kids to play games and watch movies and disturb everyone else in the car.
8. Fire kid's tablet The Fire table is a great tablet for kids. I love that they can watch movies play games and do activities all from this device. This is a must have on a long road trip with kids.
These items will help you be prepared for the little ones and make your road trip that much more enjoyable.  
[Tweet "Road Trip Essentials when Traveling with Small Kids #familytravel #roadtrip "]