Being a working mom is not always easy. Between balancing a career, running a household, and taking care of children, it can be challenging for us multitasking superheroes. So finding the perfect gifts for working moms can mean so much. Whether it's for a birthday, Mother's Day, or just a thoughtful gesture to show your appreciation, the right gift can help her feel relaxed, organized, and loved.
As a busy parent, I asked my mom friends what they wanted and researched some of the best gift ideas for busy working moms. From practical items that can simplify her daily routine to indulgences that will help her unwind and recharge these are the top gifts for the working mom.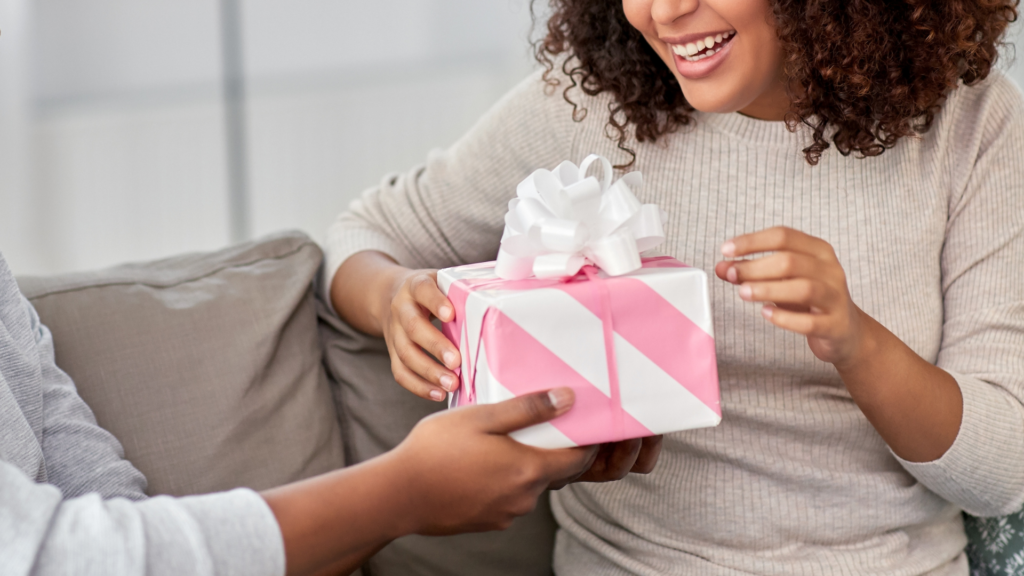 Best Gifts for Working Moms?
Those that show your love and appreciation
The best working mom gifts will consider what will make her life easier. It should be thoughtful and useful for her busy mom life. The perfect gifts for busy parents like me would include Amazon Prime. I'm always on the go and I order so much on Amazon from grocery to cleaning supplies. Having them come so fast is very helpful for me. Additionally I love to watch the movies on Prime Video that is a complement to having Amazon Prime. In my free time I can always find something good to watch on there.
ALSO READ:
Gifts for Single Moms she'll love you for getting
Gifts for Stay at Home Moms (she actually wants)

Gifts for Working Moms to be more Productive
Working moms have a lot on their plates. Between managing work projects and household responsibilities, it can be difficult to stay on top of everything. That's why finding the right gifts to boost productivity can make a big difference. Whether it's a new planner or a high-tech gadget, the right productivity gift can help a working mom get more done in less time, and with less stress. I've compiled a list of items that will help her stay organized, focused, and efficient, so she can balance work and family with ease.
Apple Watch
So I just recently got an Apple watch. I never thought is was necessary before but let me tell you it's been a productivity game changer. Please help her out and get it (unless she's an Android girl of course). It's stylish, waterproof and has all the essentials to help her monitor her fitness, keep connected, track her health, and stay safe.
Tote
I don't think I know a busy mom that doesn't own a carryall tote. I mean we do need space for everything from glam to goldfish. This cute Tory Burch bag will be perfect for the working mom in your life. It's spacious, stylish and well made.
Purse Organizer
Now because I'm sure she has all the things in her tote, this bag organizer is an absolute must have. It will take her bag from cluttered to coordinated in minutes. It also makes it so simple to change purses. You simply lift this out and put it into the next bag.
Daily Planner
A planning system is the center of a working moms life. Coordinating transportation, appointments, after school activities and everything in between have to get scheduled and for those moms that like to see her day in black and white like me, this Day Designer is perfect. It's a complete daily planner for goal-setting, productivity and organization.
Family Command Center
This 1Thrive Command Center is the ultimate family planner. It's an organization system that can answer all the "Where is?" or "What time?" questions at home. It will keeping everything from her schedule to her car keys in check.
Self Care Gifts for Busy Working Moms
Being a mom is a full-time job, and when you add a career to the mix, it's easy to become overwhelmed and stressed out. That's why it's important for moms to prioritize self-care and take time for themselves. If you know a busy working mom who could use some TLC, consider gifting her a gift for self-care. These are some of the best self-care gifts for busy moms.
Cozy Slippers
After a day of being on her feet, every. mom will appreciate these cozy fuzzy house slippers. I own these and I absolutely love them. The cross brand design makes them look so fashionable and they look good with my leisurewear. The open toe design makes them easy to slip on and allows your feet to breathe. They are lightweight, easy to wash, and come in many colors. The perfect slippers for home.
Luxury Pajamas
This floral print silk pajama set by Trina Turk x BedHead is the perfect self care gift for mom. Silk is the perfect luxury vibe and the print with contrasting piping adds a little at home style. This relaxed fit is great for a day lounging around the house.
Heating Blanket
This super soft faux fur heating blanket is perfect for a cozy night at home. It's oversized, has a digital controller and auto shut off after 2 hours. This is the blanket everyone in the family will want to use on the couch during movie night.
Bathtub Tray
Give her a luxury spa like experience right in her home. This bathtub tray takes a relaxing bath to the next level. It's designed for convenience and has several different spaces for all the bath necessities. Help her wash away the days stress with this great addition to her bath.
Shower Steamer
These shower steamers will help her unwind and relax in the evenings or kickstart the day with aromatherapy. She will enjoy her peace and shower the stress away. It's home-spa experience like no other. I will do one of these at least once a week to add a little extra relaxation to my showers.
Oil Diffuser
An oil diffuser can add style and function to any room. This ceramic vase looking diffuser scents your home naturally using 100% pure essential oils and doubles as a piece of decor. Help her scent her home and set the mood with this oil diffuser. The ambient light gives a relaxin candle like glow perfect for an evening of self care.
One Step Blow Dryer
The Revlon one step volumizer blow dryer is a bestselling blow dryer on Amazon for good reason. This literally cuts my blowout time in half. It's easy to use while drying and styling my hair at the same time. It's the perfect time saving gift for a working mom.
Weighted Blanket
This Bearaby weighted blanket is beautiful. It's soft, breathable organic cotton that helps you get better sleep. Weighted blankets have been medically proven to aid naturally in deeper sleep cycles which makes you wake feeling more rested and revitalized. This is one of my favorite cozy items for my home.
Sleep Machine
The Hatch Restore is the perfect sleep companion. It comes fully loaded with high-quality soothing sounds and white noise to drown out distractions and help you fall asleep. It helps you relax with a soft-glow reading night light and a custom sunrise alarm clock to gently wake up refreshed. It's a great gift to help mom improve her evening wind down routine.
Silk Sleep Mask
The Slip sleep mask is made of the highest grade of silk for the ultimate beauty sleep. It provides antiaging benefits as it doesn't tug at delicate parts of the face. It's extra thick and softer on the eyes than sleep on cotton.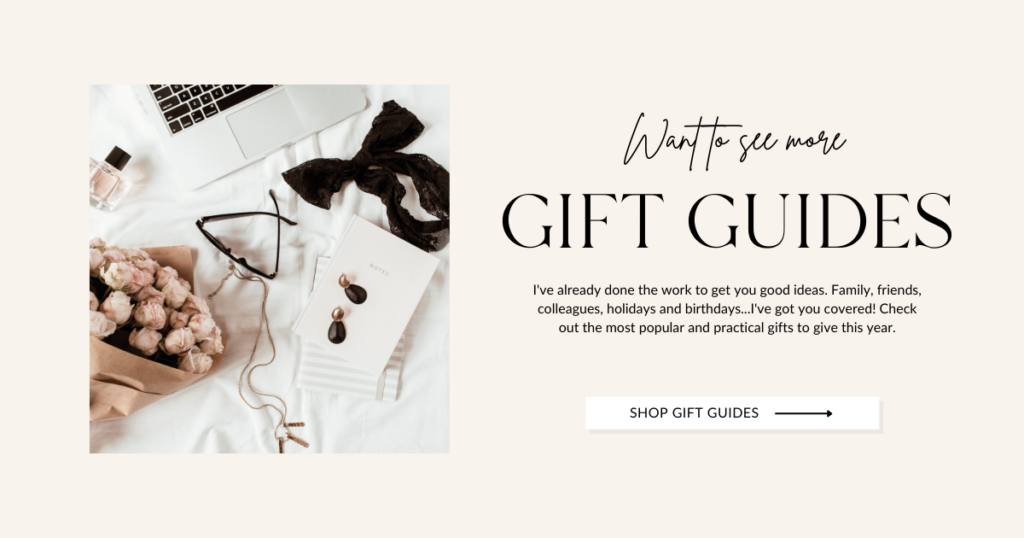 Gifts for Working Moms to use at Home

Juggling work, household responsibilities, and children can leave little time for relaxation and self-care. So finding the perfect gift for a working mom to use at home can be a game-changer. These are some things that will help make cooking, cleaning and running a household smoothly a little more simple. These are great gifts for overworked moms that could use a little help getting it all done.
Yeti Coffee Mug
The Yeti Tumbler is my favorite mug when I'm really busy or drinking my coffee on the go. I love that it keeps my coffee hot for hours! As a busy mom there's are often a lot going on and a cup like this comes in handy when you can't drink you coffee right away.
Meal Prep Containers
Half the stress of a busy mom can easily be "what are we eating today?" These glass food storage containers are perfect for meal prep. Gifting her a quality set to prepare meals in advance and store them to be easily reheated would be so helpful. These containers are high quality, oven, microwave, freezer, and dishwasher safe.
iRobot Roomba Vacuum
There's enough cleaning to do. Take the vacuuming task off her list and bless her with the Roomba Robot Vacuum. This powerful cleaning machine has a dirt detect technology that will thoroughly clean floors while navigating around furniture. She'll never have to lift a finger to vacuum again.
Smart Speaker with Alexa
A busy mom need a personal assistant; at least it can feel like it. The Echo Studio Smart Speaker with Alexa is the perfect solution. This dolby sound speaker is a smart home hub that keeps all your family activities in sync. It can also be connected to other electronics to enhance their usefulness. Help her stay organized and productive with Alexa.
Instant Pot
The Instant Pot 7 in 1 cooker is the perfect kitchen appliance to take dinner from time consuming to no time at all. This pot makes one pot meals so much faster. It's the perfect busy mom gift to help her make dinner simple. You simply through it all in the pot and it does the rest. It's truly a time saver!
Air Fryer
Since we are talking simple time saving hacks, This Ninja Air Fryer comes in clutch for after school and quick weekend meals. It's so easy to throw in nuggets, fries, cheese sticks, pizza rolls and pretty much anything else to get the kids a meal fast. The double basket allows cooking two things at one time and the cleanup is super simple.
Blender
Let's keep this convenience train going and add the Ninja blender to the caboose. This powerful large capacity blender makes morning smoothies a breeze. It blends ice and tough fruits silky smooth for the perfect on the go breakfast.
Coffee Maker
Help her save $5 dollars a day by making coffee at home instead of spending on Starbucks. This Keurig is my favorite kitchen item. It makes the perfect cup of coffee fast!
Air Purifier
An air purifier is a must have for any home with kids. It's an air filter that gives relief from airborne contaminants and helps reduce sneezing, congestion and coughs. Perfect for those with allergies, colds and asthma. This air purifier has helped to keep the air in my home clean. Combined with a humidifier this comes in clutch.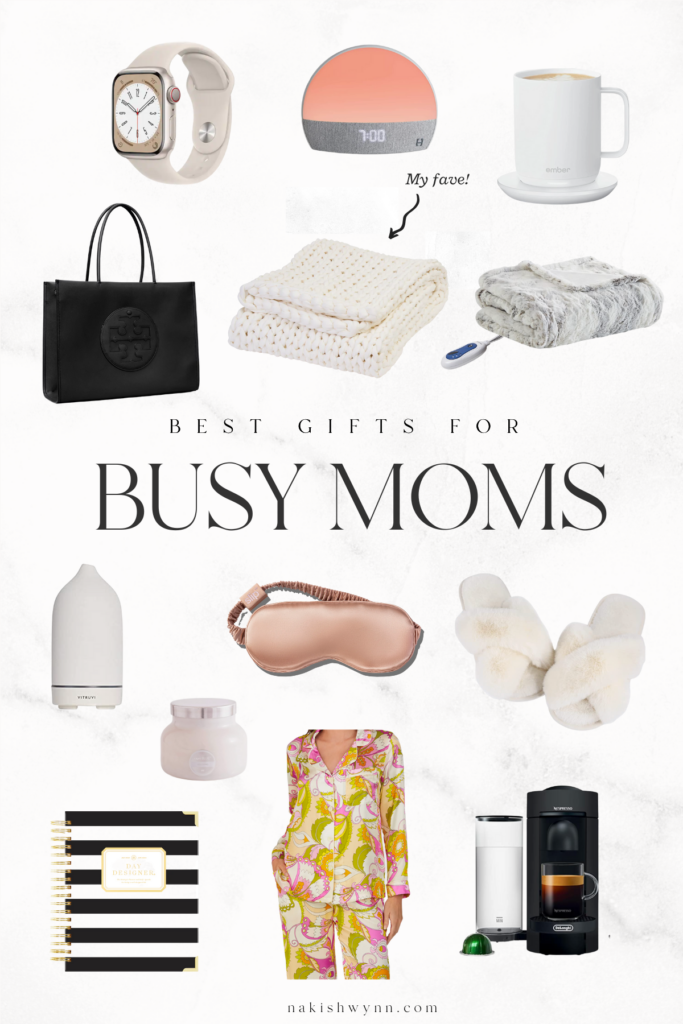 Listen I could go on and on about some amazing gifts for single moms. If you need more ideas Amazon curated a great list here. But no matter what you choose to give, I m sure she will be well delighted and happy that you thought of her on her special day.
Gifts for Working Moms