Being a stay-at-home mom is a full-time job! Whether she's taking care of kids, managing the household, or running errands, mom deserves recognition for her hard work and dedication. That's why choosing the perfect gifts for stay at home moms can be tricky because it needs to be good. Show her how much you appreciate all that she does with a thoughtful and practical gift option that will bring a smile to her face.
So, I want to share some stay at home mom gifts that will help her relax, recharge, and feel appreciated.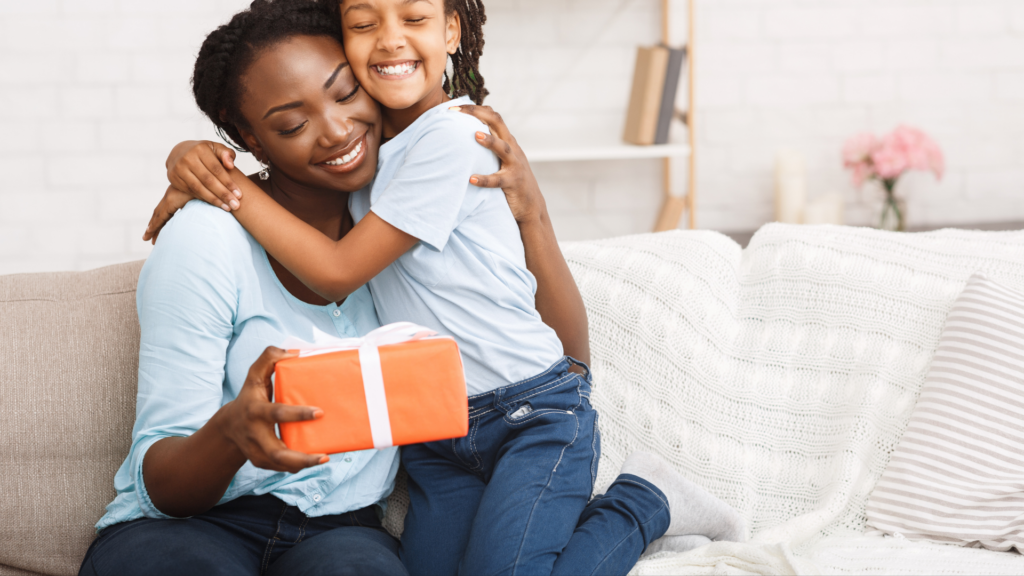 Gifts for Stay at Home Mom
Working as a stay at home mom for the last five years I can tell you exactly what I want and need. On a daily basis there are things I could use to make doing chores easier or relaxing more enjoyable. So, today I am going to share my absolute favorite things I use or would want as a gift for stay at home mom. These are a variety of things from self care to household management, but are a great way to say: "I appreciate you".
ALSO READ:
25 Gifts for Working Moms who do it all
Gifts for Single Moms she'll love you for getting
While these gifts for stay at home moms have been thoughtfully curated (because I use them regularly) it's important that you take in consideration her needs, and interests. Your gift should be something she would truly enjoy.

Ugg Ansley Slippers
Give her a little stylish comfort that she can wear everyday. These moccassin style slippers are the perfect mix of comfort and functionality. They have a super soft wool lining yet has a quality protective sole that can be worn inside and out.
Fancy Homebody Leisure Set
Add to her comfy cozy at home style with this three piece cardigan lounge set. It comes complete with matching ribbed leggings, cami, and cardigan. It is made from a super soft, stretch cotton, and is made for all-day wear you'll want to live in. Whether she's staying in or going out this is the perfect lounge set and gift for a stay at home mom.
Teddy Bear Robe
There's nothing like a comfy robe for a relaxing night at home. This teddy bear robe is the ultimate cozy must have. It's yarn-dyed fiber and has incredibly rich color that holds its vibrancy over time. It's one of my favorite things for everyday self care.
Bearaby Weighted Blanket
This Bearaby weighted blanket is beautiful. It's soft, breathable organic cotton that helps you get better sleep. Weighted blankets have been medically proven to aid naturally in deeper sleep cycles which makes you wake feeling more rested and revitalized. This is one of my favorite cozy items for my home.
24K Gold Lift & Firm Gel Eye Patches
Add to her skincare routine with these luxury 24k gel eye patches. These anti-aging eye gel patches are infused with 24K gold and to help lift and firm the look of the delicate eye area. They deliver intense hydration, and helps diminish the look of fine lines, wrinkles, and the look of puffiness.
Massaging Footspa
A massaging foot spa could be just what she needs after a long day of household chores. This collapsable footspa integrates heating, bubbles, vibrations, massage rollers, pumice stone, and red light functions to relax your feet by gently massaging and soothing your tired feet. It has a timing function and 3 heat settings for the foot bath.
Massager
This deep-kneading massage pillow is perfect for a stay at home moms. It is a back massager with 4 massage modes and helps relieve stress, fatigue, and muscle soreness. This is a full body massager that is suitable for massaging the back, feet, neck and shoulders. It is the perfect way to end a long day.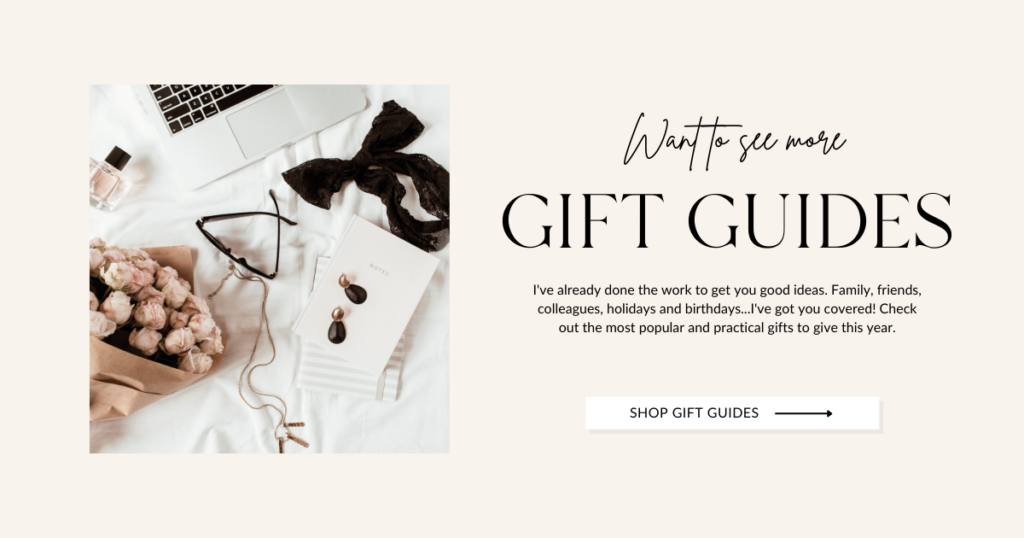 Tula Skincare Essentials Routine Kit
Introduce her to an amazing clean skincare brand. Tula is a breakthrough innovation in skincare, made with probiotic extracts that help soothe, hydrate and nourish skin to improve its balance. This Essential Kit allows her to try the most loved Tula products: purifying face cleanser, exfoliating sugar scrub, hydrating cream, moisturizing primer, brightening eye cream, and cosmetic bag.
The Lip Bar Beauty Bundle
AS a busy stay at home mom there's not always time to get glam. But The Lip Bar Beauty Bundle makes it super easy. This fully curated makeup kit provides all your makeup essentials without any of the guesswork. She can get up and have her full face done in less than 15 minutes. The kit Includes a tinted skin conditioner, concealer, face palette, brow pencil, and lip gloss. Perfect kit to look her best in less time.
Spa Day
If you really wanna go all out, treat her to a spa day. Having a massage or pedicure is just what a girl needs to wash the stress of the week away. A spa could be that tranquil and relaxing atmosphere she needs to recharge. You can find a good local spa at Spa Finder. The amazing thing about spafindder.com is that you can get an e-gift card and she can choose the spa of her choice.
Cleaning Service
Take the load off her hands and send someone in to do a deep cleaning. This gift for a stay at home mom is probably the best on the list. While juggling all of the responsibilities of the household, cleaning is just one of the nuisances that can be a joy to not have to do. Do her a favor and send in a professional.
FabFitFun Subscription Box
Give her a gift that keeps on giving with a Fabfitfun lifestyle subscription box. You can get the box seasonally or quarterly. It comes with quality full-sized products. You can choose from fashion, home, beauty, wellness, and more. This will give her a surprise that she can experience multiple times over. It's there perfect stay at home mom gift.
Factor Meal Delivery Service
Constantly planning dinner can be a task as a stay at home mom. And dinner time itself can be quite hectic. Sending a prepare dinner to her would be an amazing treat. A prepared casserole, rotisserie chicken, or a pot of spaghetti could be just the break she needs on a busy weeknight. Factor is an amazing option so she doesn't have to do the cooking herself.
Factor delivers healthy never frozen meals directly to your door. This is an easy way for her to provide delicious food to her family without having to figure out "what's for dinner". Help her get a healthy dinner done without all the hassle.
Amazon Prime
If she is anything like me she is busy and running to the store is not always an option. For the times she needs to order a last minute ingredient for dinner or need household supplies immediately, gift her with Amazon Prime. With Amazon Prime she will receive all of her packages within 2 days saving her the time and hassle of gong in the store.
Ultimately, choosing the perfect gift for a stay at home mom doesn't have to be hard. By considering her interests, needs, and daily routine, you can get a gift that she'll truly appreciate and enjoy. Whether it's a cozy robe, a new pair of shoes, or a thoughtful household item, any of the gifts on my list will make her feel valued. The most important thing is to show her that you recognize and appreciate all of the hard work and dedication that she puts into taking care of her family and home.
Gift for Stay at Home Moms