Are you looking for a productivity planner that fits your individual needs? Well, you've come to the right place. I know that finding a planner that's right for you can be difficult, but that shouldn't stop you. Planners are a great way to keep yourself accountable and keep you on track to achieve your goals. In fact, productivity planners have changed the way I manage my life and my business. That's why I'll be giving you 10 of the best productivity planners to help you get stuff done.
The 10 Best Planners for Productivity
When picking the perfect planner, make sure that it fits your goals. I'm sure you've searched the internet for the best planners. However, you can't feed into all of the trends you see on TikTok or Instagram. You need a planner that is practical. And more importantly, you need something that will increase your productivity.
OTHER PRODUCTIVITY POSTS TO READ:
It's so important to invest in the tools that will aid in your success! Here are some of my favorite planners for productivity.
Ink and volt planner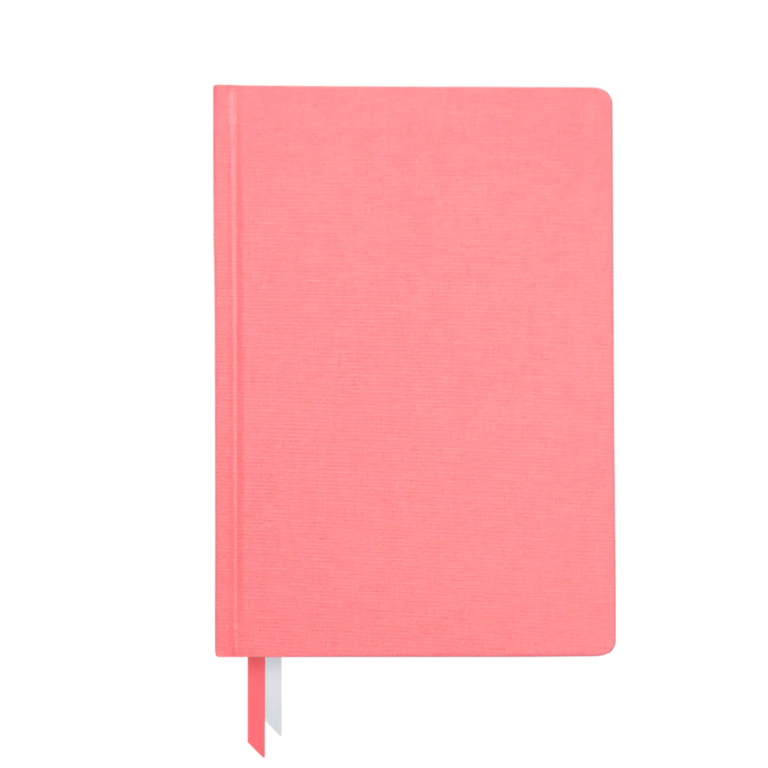 Ink and volt is a brand dedicated to making you more successful in both your personal and professional life. I love Ink and Volt planners because they offer both dated and undated layouts.
If you're just getting started with planners, I recommend the Ink and Volt Undated Goal Planner with Notes. The founder, Kate Matsudaira, describes it as a planner-notebook hybrid giving you the best of both worlds when it comes to productivity planners.
With this planner you can establish your yearly goals by visualizing your ideal self and creating a road map for your goals. Also, you can set the tone for your year by creating a theme for yourself. The Undated Goal Planner also provides you with pages to track your monthly goals, achievements, and create 30-day challenges.
I think this would be the perfect planner for someone who wants to keep everything in one place. This is the perfect planner for work, school, business, and life.
The Happy Planner 2022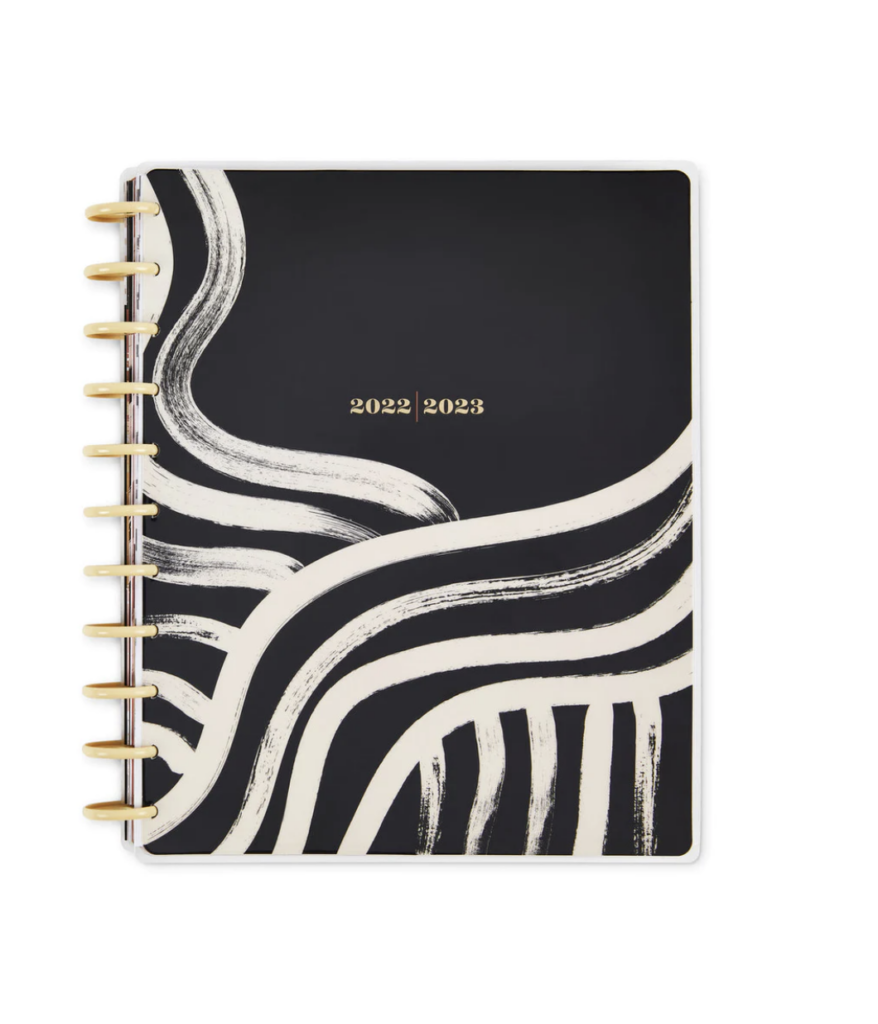 Productivity should be fun. If you're a planner with pizazz, I'd recommend getting a Happy Planner. Happy Planners are great productivity planners that bring joy to your busy day.
Personally, I like The Happy Planner because they aren't afraid to be creative, and they encourage creativity and innovation in both their brand and their customers. There are endless ways to use your Happy Planner and I am always amazed at what you can do with them.
The Happy Planner provides a 12- and 18-month planner with a variety of layouts and sizes. On top of that, The Happy Planner is known for their bold designs and the variety of stickers and accessories that can be used to further customize your planner.
In the Colorful Classic Happy Planner, you get a beautiful weekly spread where you can keep track of your errands for the day, calls, and emails. You can also make to-do lists.
Emily Ley planner Simplified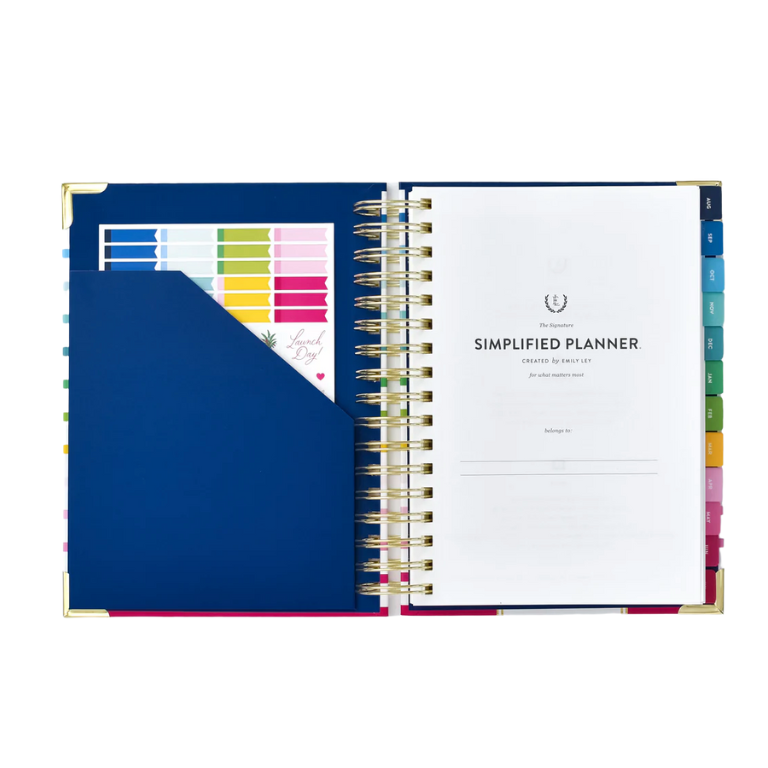 The Simplified Planner by Emily Ley is a great productivity planner for busy moms. Founded by a busy mom of three, the Simplified Planners were made to simplify the lives of women and mothers. They come in daily, weekly, and monthly layouts.
And if you're someone who's into routines, you'll love that with the Simplified planners you can create your own morning and evening routine. This makes the perfect planner for productivity and self care.
Simplified also sells planners for teachers and educators. They have space to set classroom goals, keep important information about students, set classroom benchmarks, and they also have sections for professional development. And if your kids are homeschooled, don't fret because they are coming out with a homeschooled planner as well.
Rocketbook Panda Planner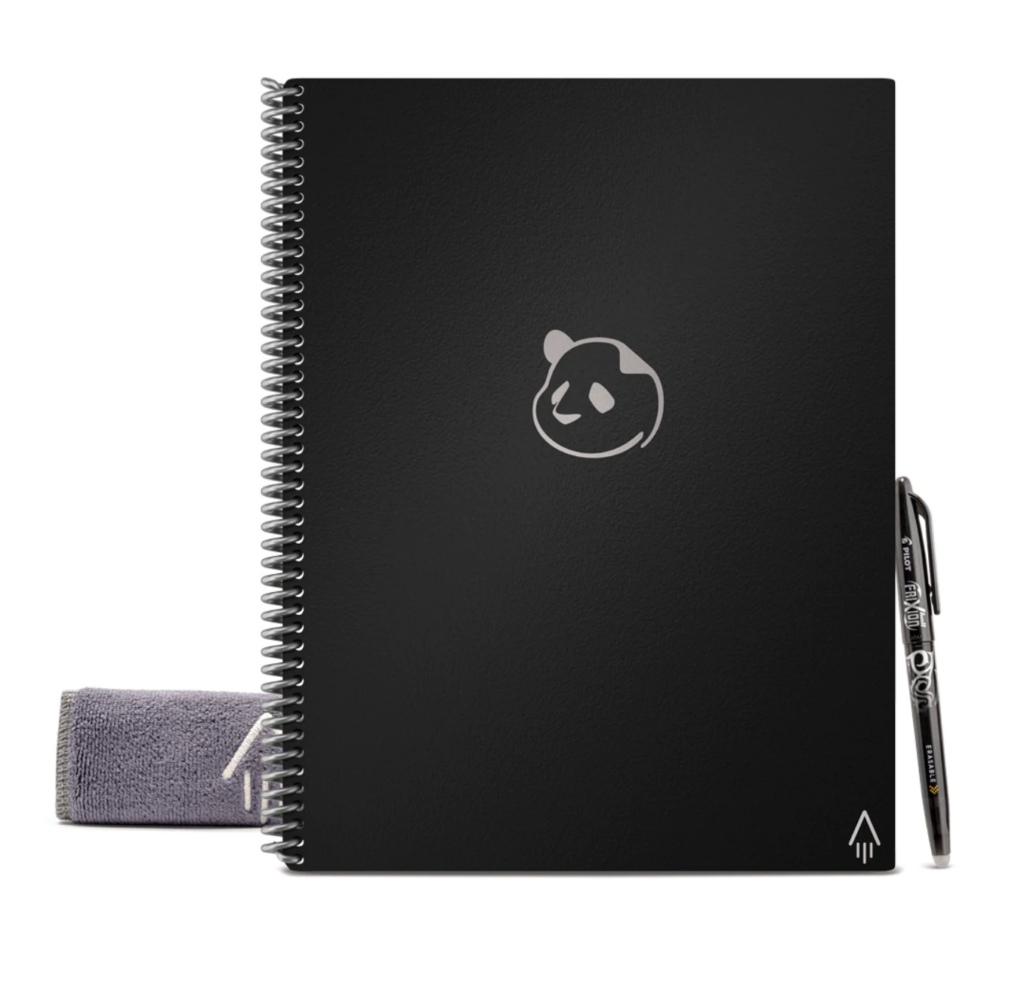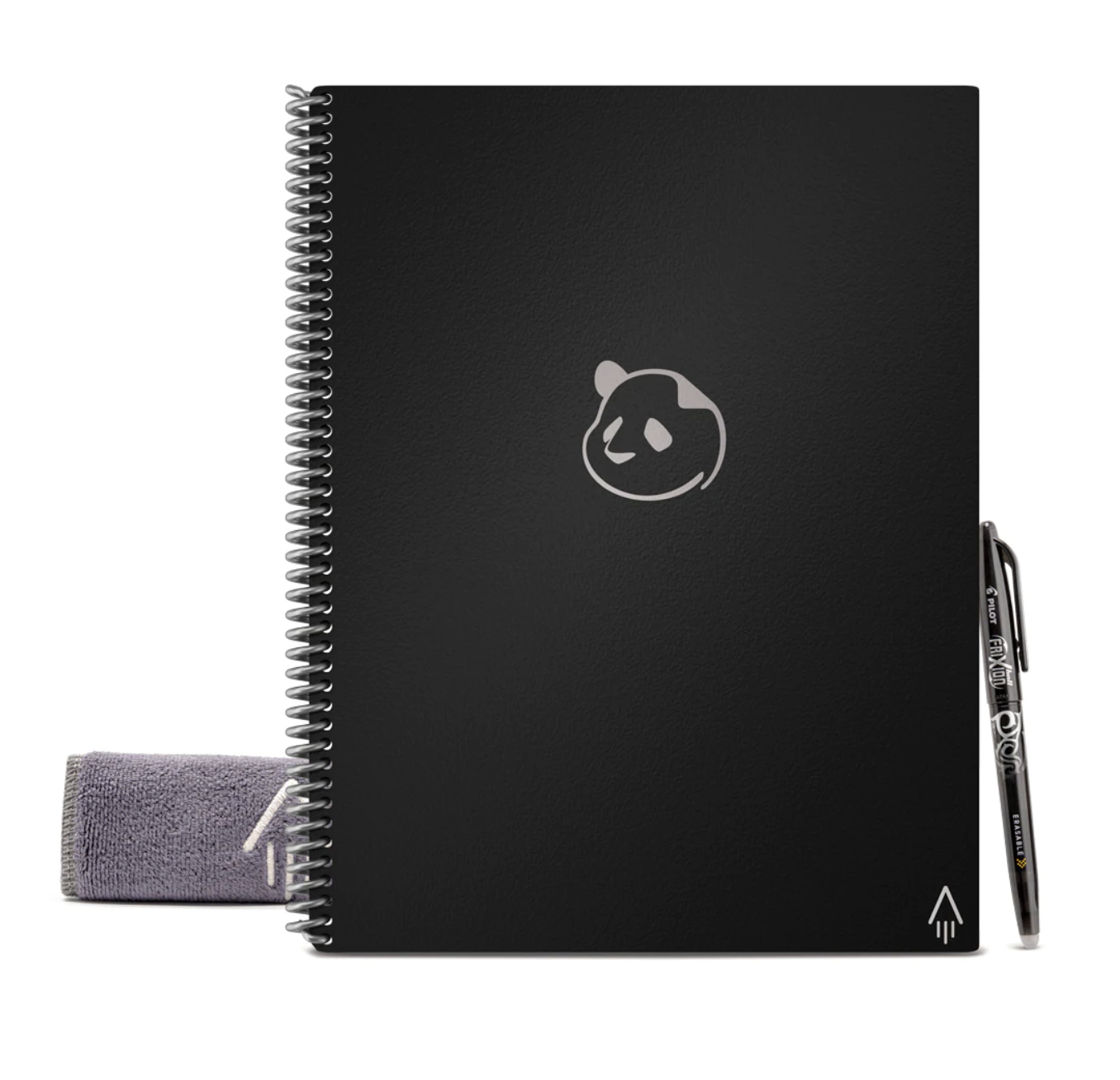 The Panda Planners are great productivity planners because they are designed with physical and mental health at the forefront. Panda planners were created to help you achieve your goals in a way that helps manage symptoms of anxiety and depression.
A perfect example of this is the Undated 3 Month Planner that allows you to start at any point in the year. This planner includes monthly, weekly, and daily sections.
The Daily Section has spots for you to write what you are grateful for, as well as a space to write your affirmations. You can also track your exercise and priorities for the day.
The Weekly Section includes pages for weekly reviews and a space to track upcoming projects.
The Monthly Section includes space to plan your goals for the month as well as plan your habits for the month.
Full Focus Planner by Michael Hyatt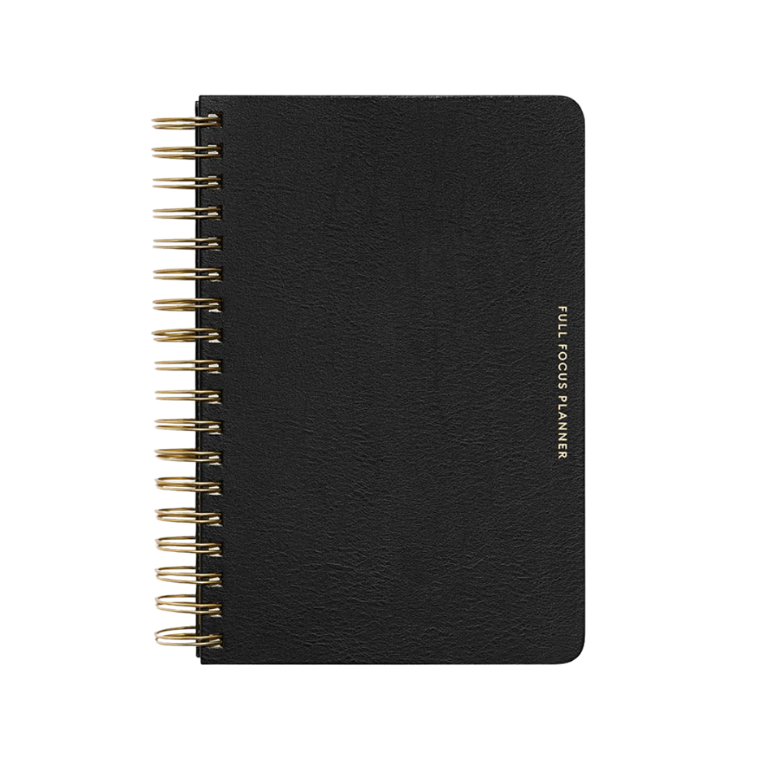 Founded by New York Bestselling author Michael Hyatt, the Full Focus Planners are based on a three-step system that makes you work smarter. The Full Focus Planner centers on setting 8 annual goals, breaking them down, and dividing them into smaller quarterly goals.
This would be a great planner for entrepreneurs or anyone who wants to get specific about what they want to achieve in the year. Also, I think this would be a great productivity planner for someone who has trouble setting realistic goals. Sometimes we want to accomplish everything all at once. All that does is burn you out, and you end up achieving nothing.
The content planner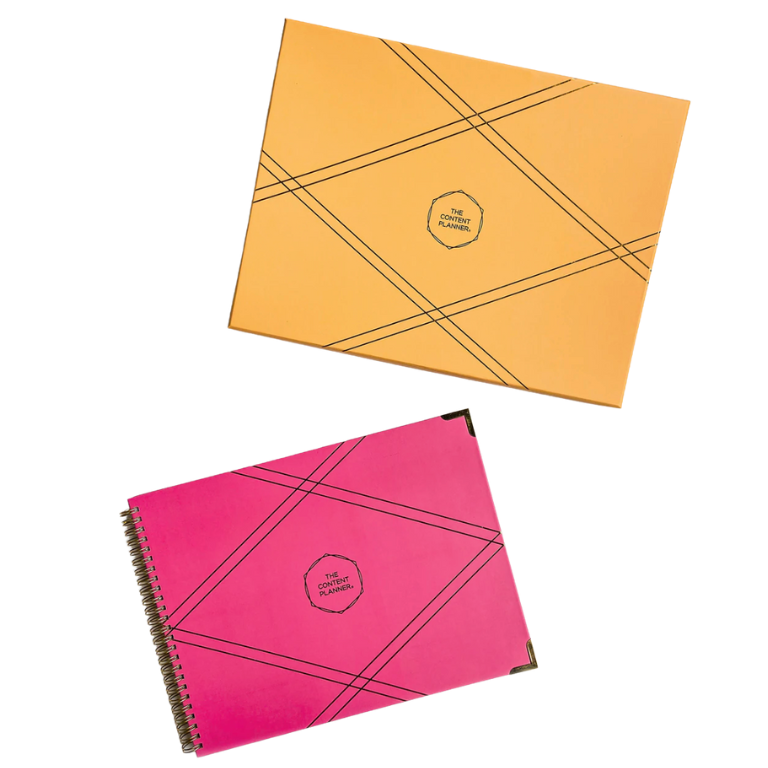 If you're a content creator or wanting to start making money online, The Content Planner is the best productivity planner for you! The Content Planner is a productivity planner designed for content creators and bloggers.
The creator of the planner quit her 9-5 to pursue content creation full time, so if you're planning to change careers and take your online presence to the next level I recommend getting your hands on this now!
As a blogger myself, I've realized that the average planner doesn't always cut it. I need a productivity planner that aligns with my lifestyle as a digital creator.
The Content Planner is a 15-month planner that includes a referencing guide for holiday and retail rates. It also comes with a FREE digital copy of 2022 Marketing Dates and Holidays!
J story large personal wide space weekly planner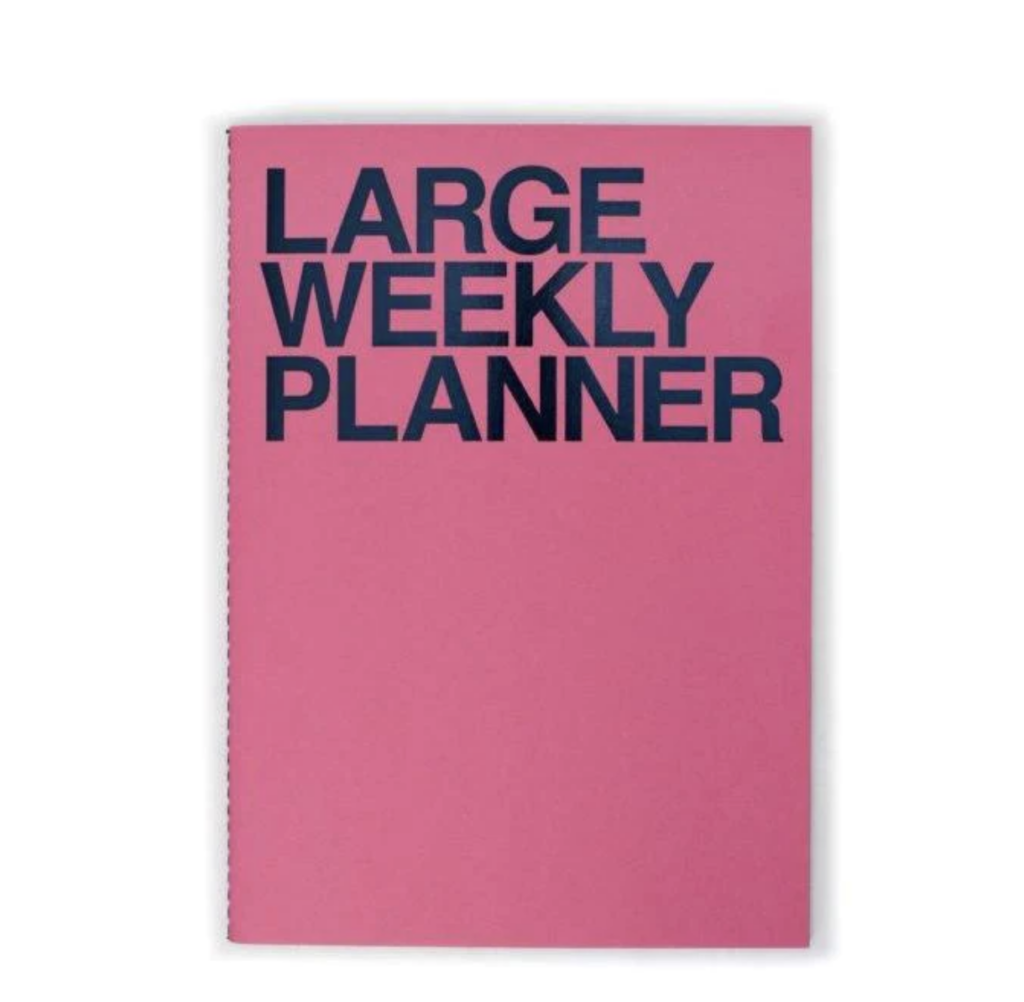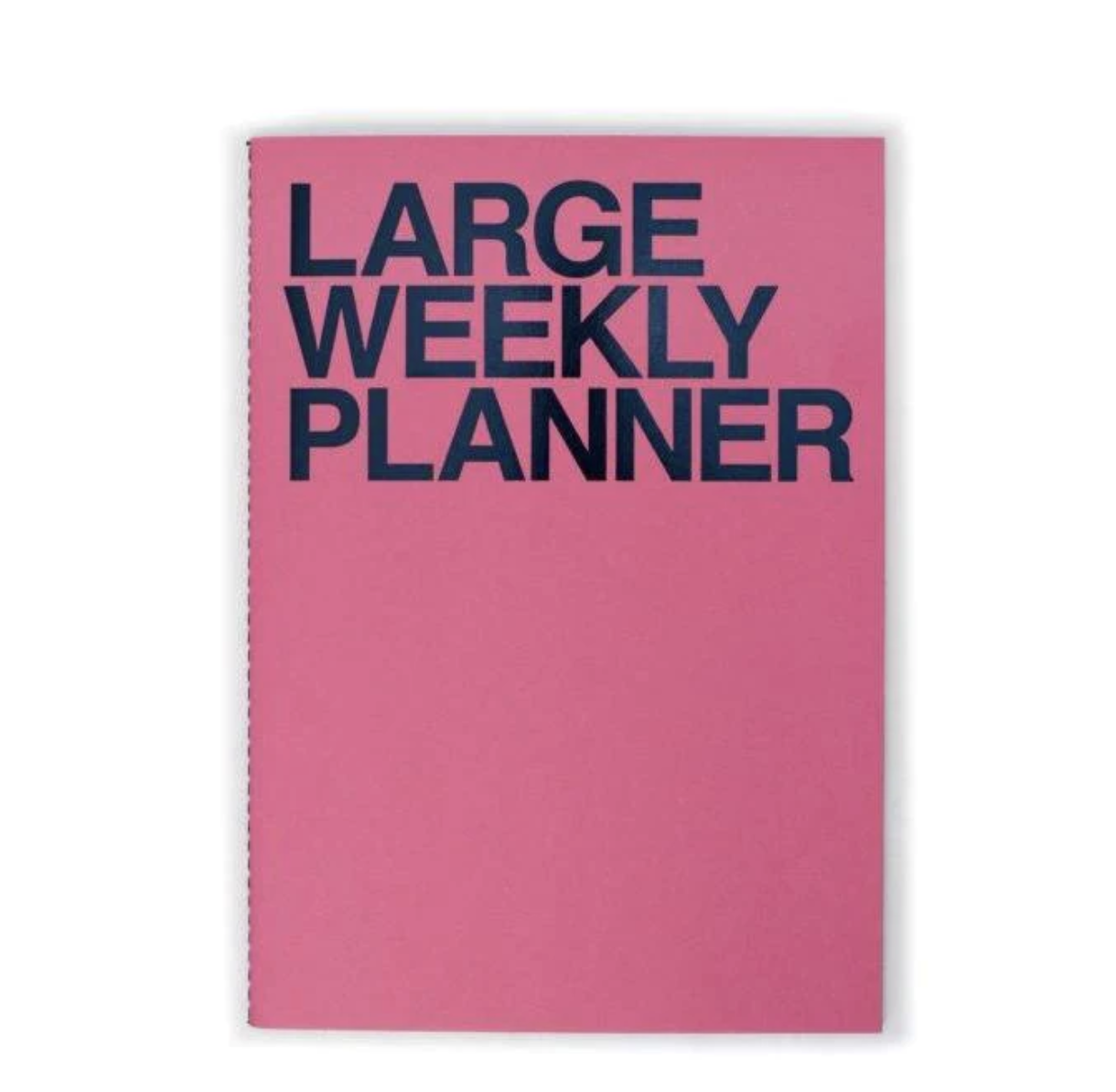 If you're a girl who likes to keep it simple, sweet, and to the point, you need the J story Weekly Planner. The J story Weekly Planner provides you with 54 weeks of planning, each page giving you a blank weekly spread.
Sometimes the best planner for productivity is the simple option. There are hundreds of planners out there and using something complex may not be the right choice for you. It can become overwhelming and that's the last thing we need. If you find yourself getting stress when it comes to planners, I recommend the J Story Planner.
Erin Condren life planner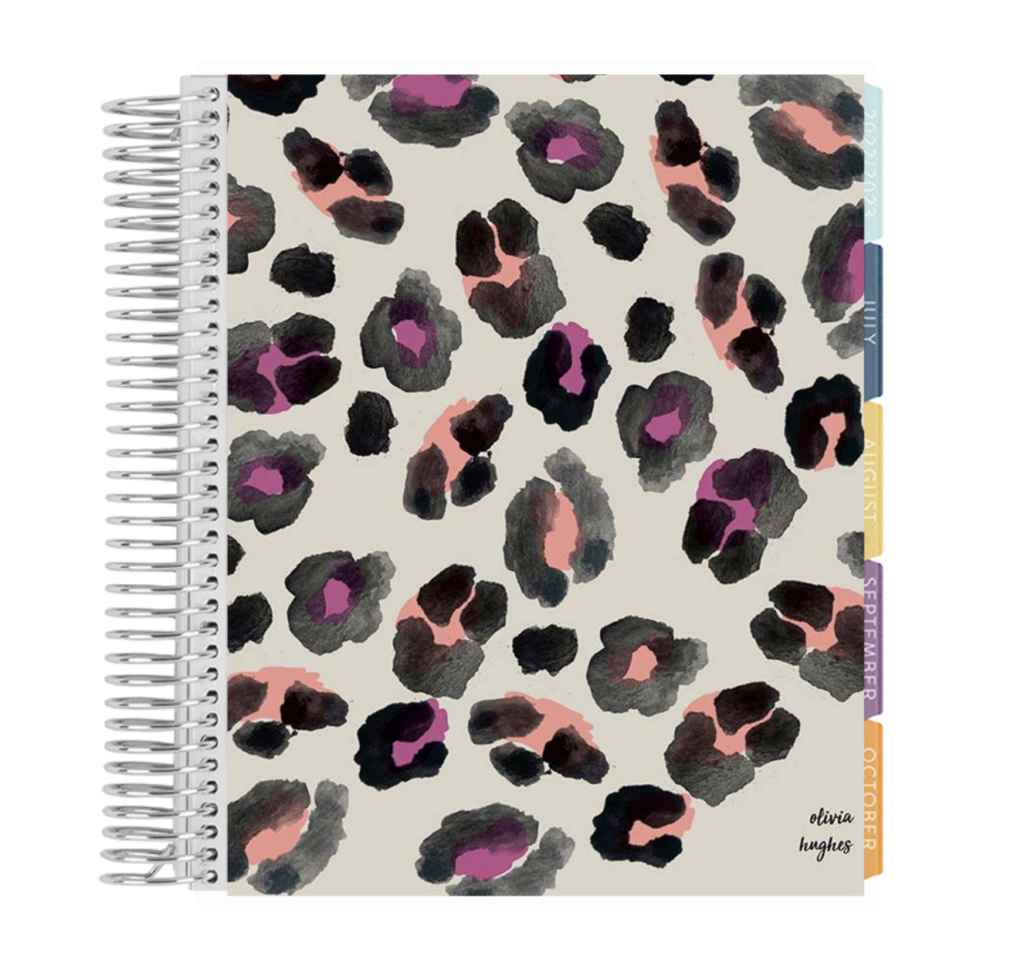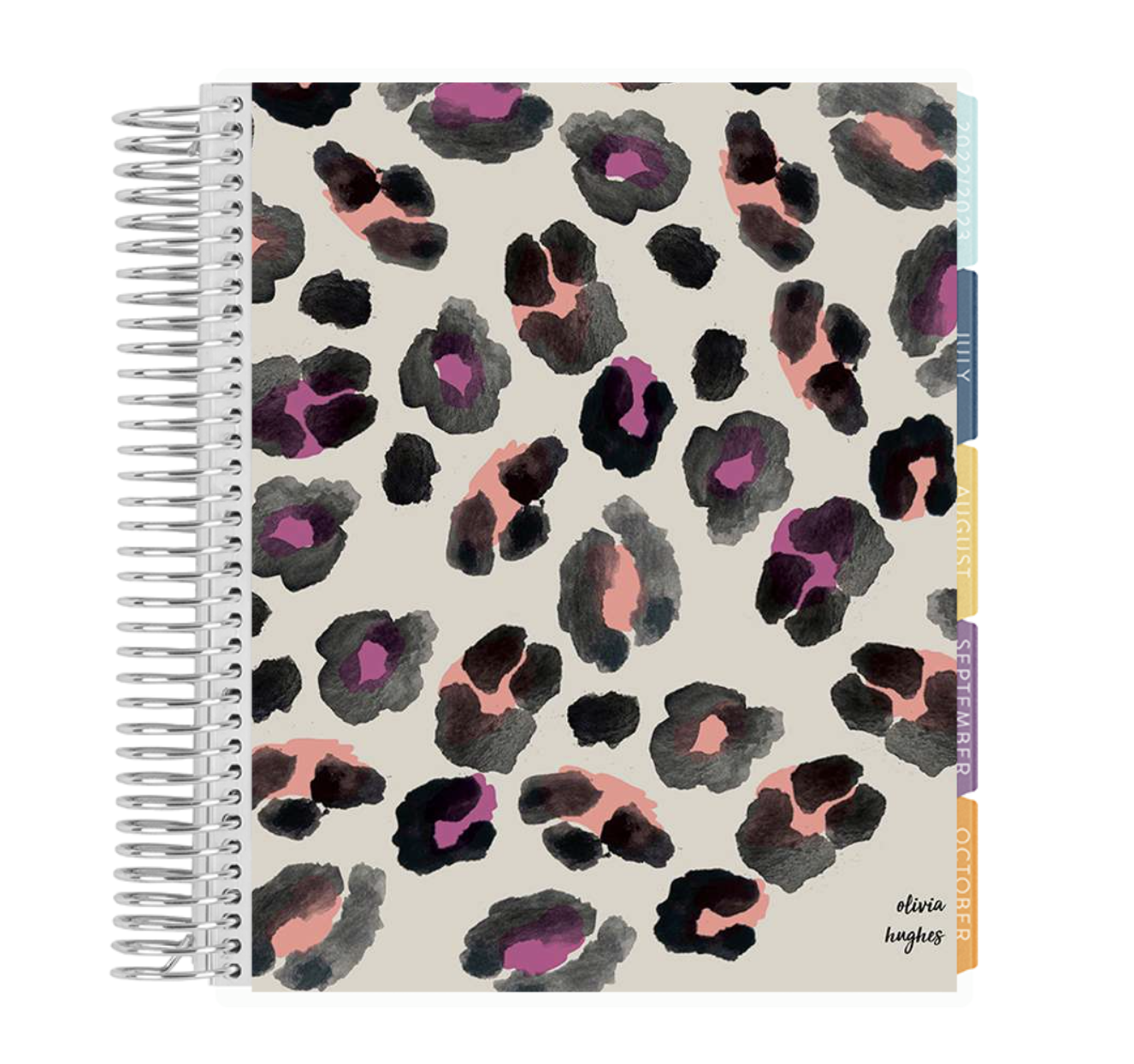 Erin Condren works to provide functionality to the planner industry. This is because Erin Condren started by running her stationary business outside of her children's bedroom. Talk about a businesswoman.
That's why the Erin Condren planners are perfect for the busy mompreneurs.
The Erin Condren Life Collection has planners with 4 layout options. Those planners include monthly quotes, pages for note taking, and productivity pages. Each planner comes with a sticker sheet and snap in ruler.
Day Designer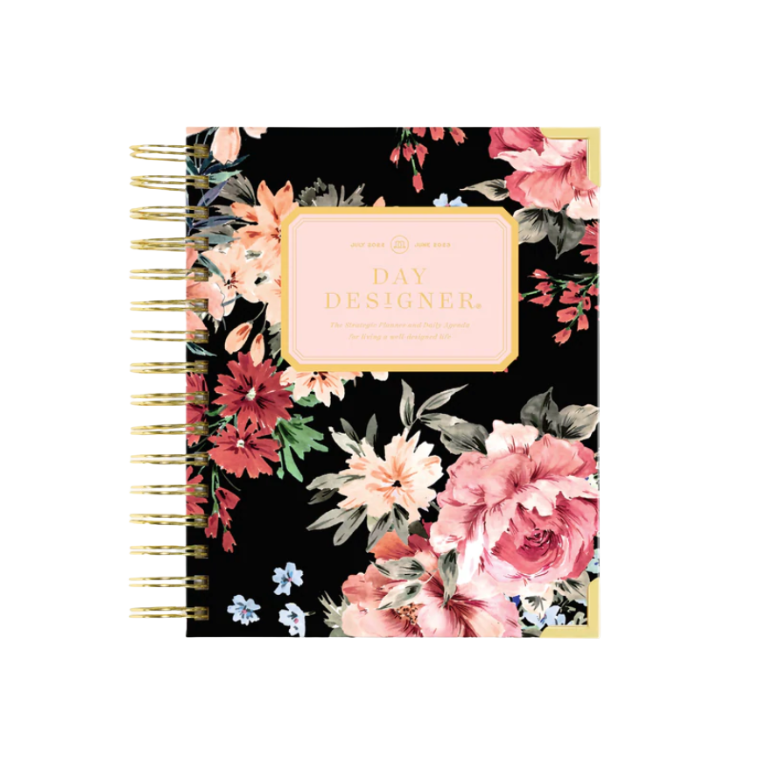 Day designer offers daily, weekly, and flexible planner layouts to fit everyone's productivity needs.
Each planner begins with a self-assessment that allows you to evaluate what stage of life you are in and your values. Also, every planner combines a to do list, schedule, notes, and gratitude. A great combination of professional and personal.
I think that this would be a great productivity planner for anyone and everyone. That is because it prompts you to make an action plan for your goals and limit your attention to the most important tasks in your life.
90-day planner Savor beauty planner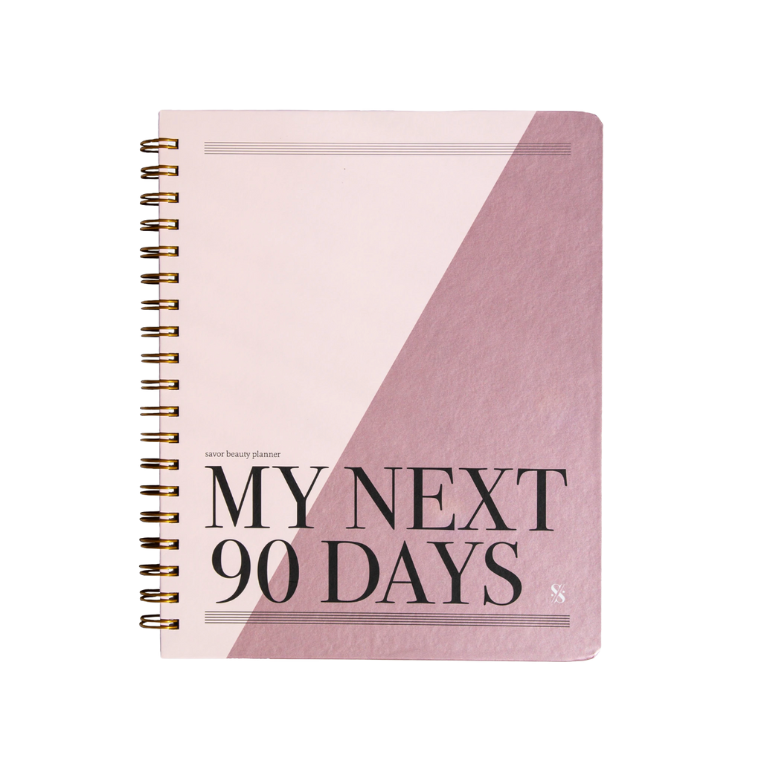 If you want a productivity planner for moms that not only helps you get more done, but also helps you relax, I recommend the 90 Day Planner by Savor Beauty. Self care is vital to productivity. You can't get anything done if you are burnt out, so why not have a productivity planner that centers around self care.
The 90 Day Planner centers on 4 pillars of productivity: self care, the 90-day vision, rituals, and organization. The planner includes a self care assessment that helps you plan your skincare routines. It also contains reflection pages and four monthly calendars.
The Savor 90-day planner is marketed towards entrepreneurs, professionals, managers, and anyone who need a productivity planner to help them organize their day.
Those were the 10 best productivity planners to help you get more stuff done. Remember, planning and productivity should be fun, effective, and it should serve you. I hope this list helps you find the productivity planner that fits your lifestyle and helps you achieve your goals. And feel free to share some of your favorite productivity planners in the comment section down below.
Pin this to your Pinterest Boards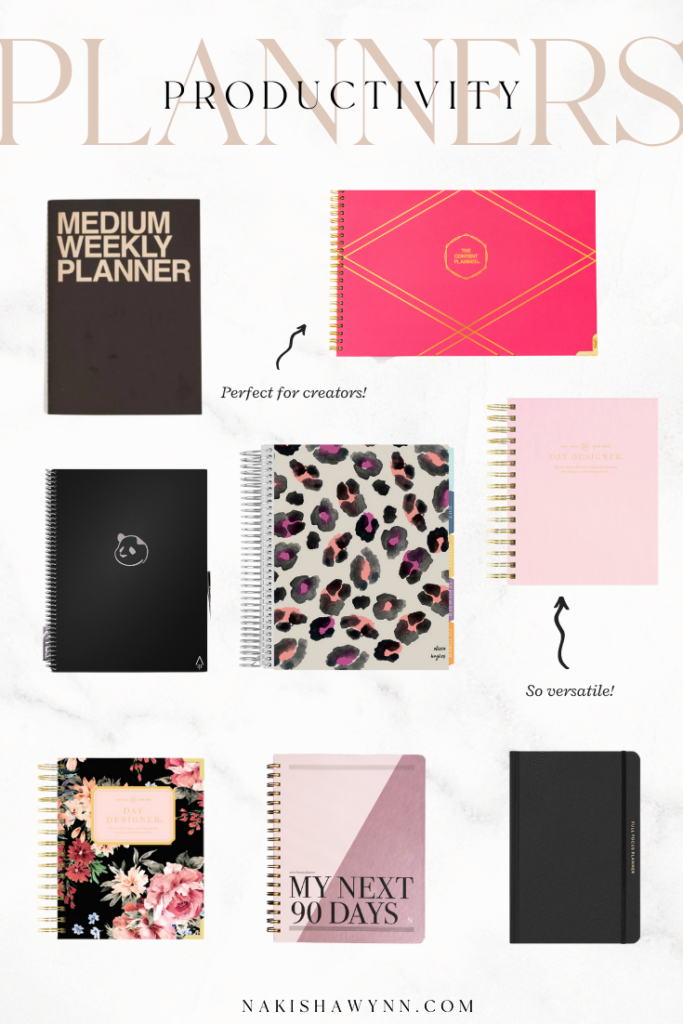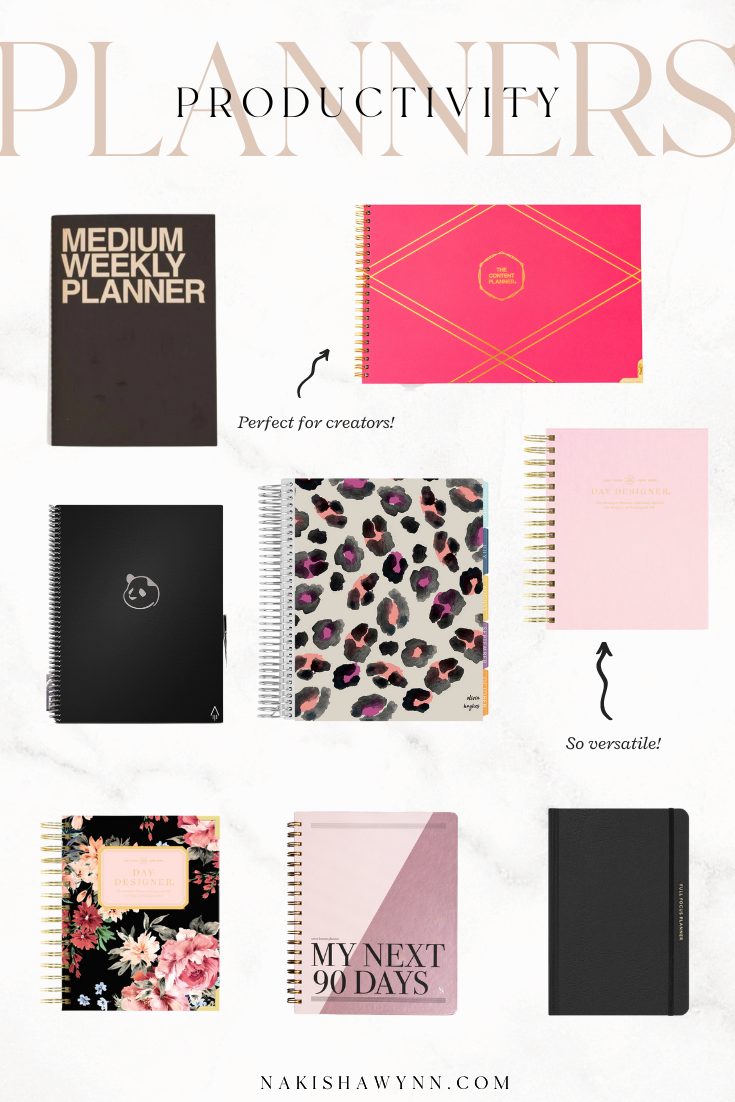 10 Productivity Planners that Help You Get More Done