Google has announced the new Google for Creators website that's aimed at helping digital creators level up their skills and grow their online platforms. This new creator home base was created to help you find success on your own terms!
Google for Creators
The Google for Creators Youtube video announcement explained that the new site would contain tips and advice for growth that will help you maximize your content, build your community, and increase your web traffic. And these are essential skills in cultivating a successful online business.
It's really exciting to see Google step into a bigger role in the creator economy and provide more guidance via this new platform. This is especially helpful to those of us using Google focused platforms for growth.
Calling all creators! 📢🎨

Today we launched Google for Creators, a new hub for creators with tools, educational guides, inspiration and community, to help you use the web and connect with your audience. Learn more → https://t.co/PVVc5XgwSh

— Google (@Google) October 20, 2021
The site is broken into the four distinct categories: inspiration, community, guides, and products.
The inspiration section houses a host of motivation for creators in the building phase showcasing the journey of creators who've found success in their industry. It highlights the success stories of creators like Marie Denee of The Curvy Fashionista, who's using Google Web Stories to extend the reach of her content in a visual way.
You will also find my story sharing how I built the Nakisha Wynn brand, using the search ability of blogging and the community building power of Youtube.
The everyday stories of creators in this section provides insight that can be so useful for those just starting. Seeing success stories like this is exactly how I got the confidence to get started.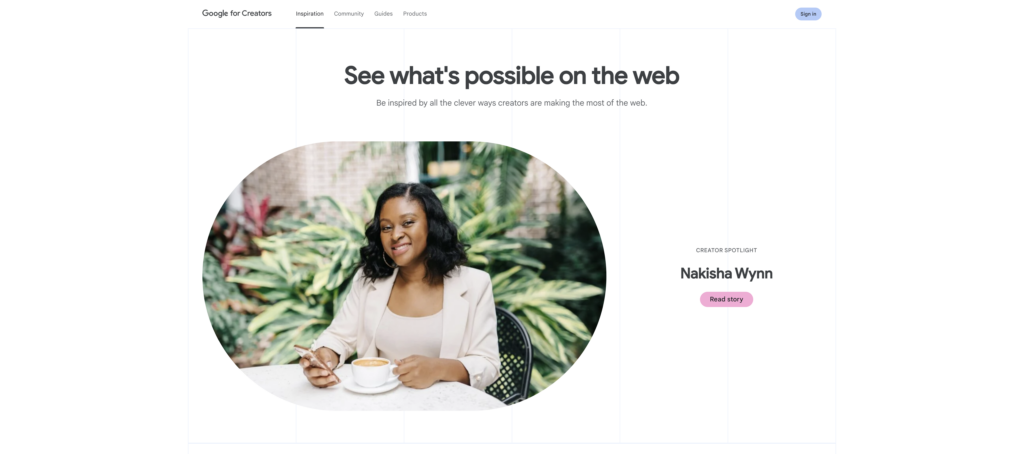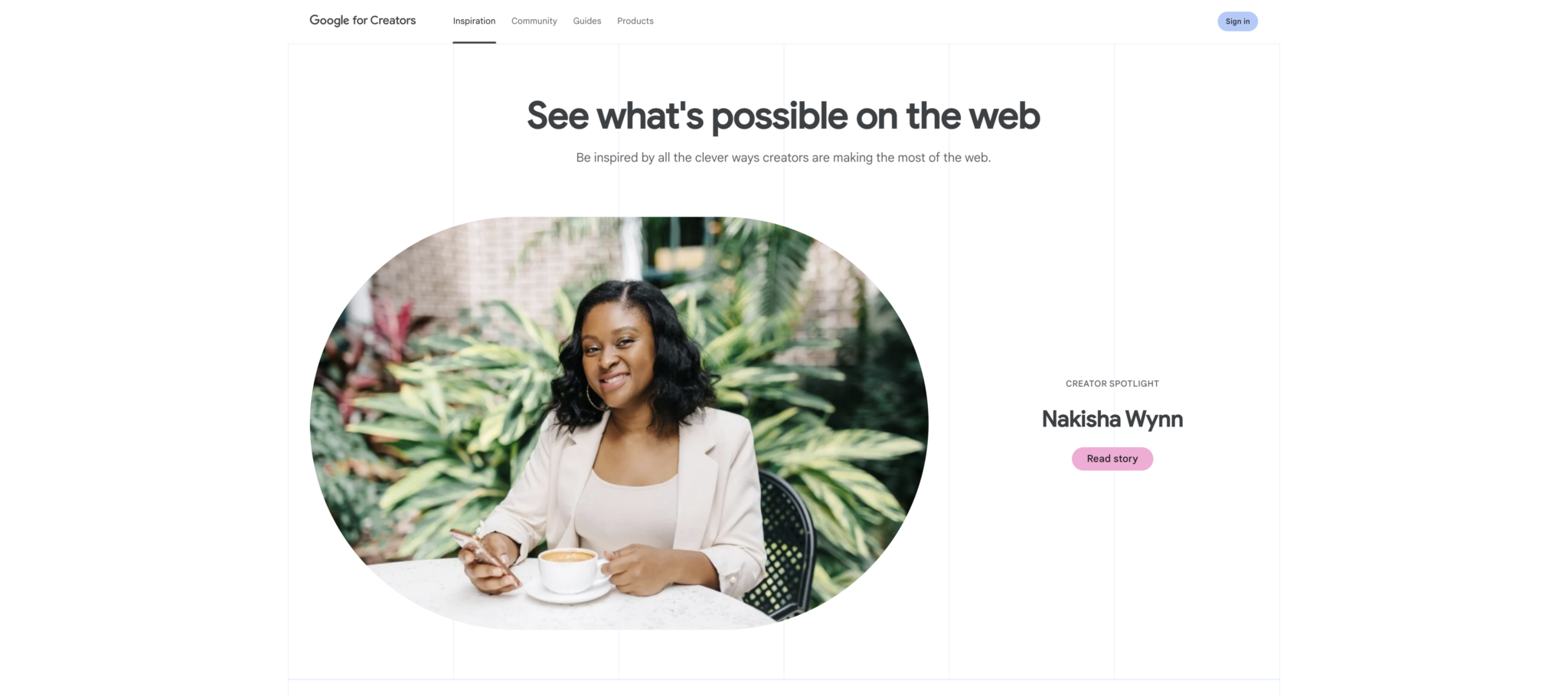 The community section showcases creator events happening around the world and an invitation to connect with other creators via their Twitter forums.
The guides are where the gold is. In this section you will find helpful tips to help you learn the creator essential like finding your niche and creating discoverable content.
There's also content strategy guides to help you with marketing your brand and figuring out the best way to get your content seen by the masses.
And finally you'll reach the sections that give insight into building an online community and making money from you efforts. Overall the guide section is the core of the website and provide valuable information for creators.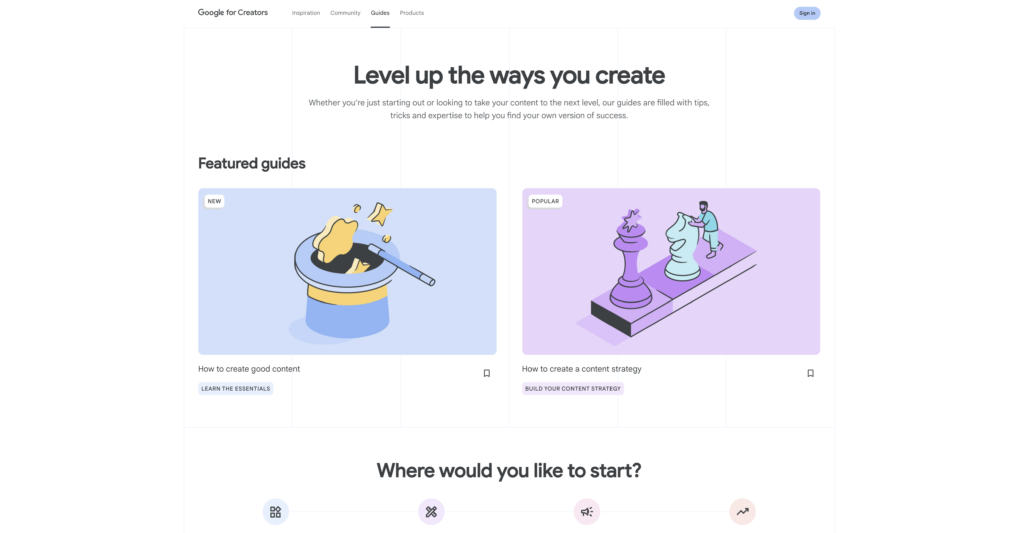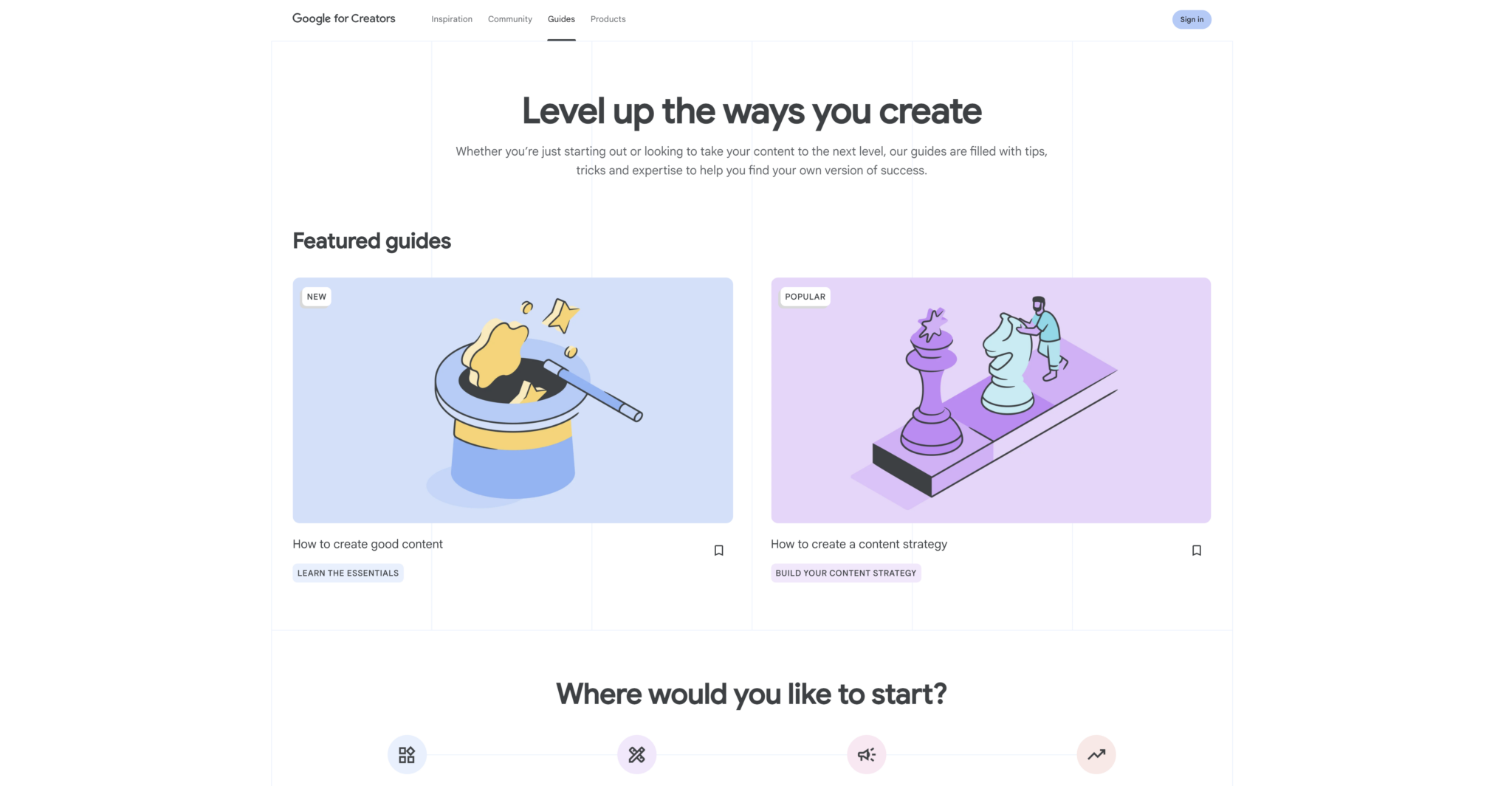 Lastly, the products page showcases tools from Google that will be useful in your creator journey. You'll learn how to leverage Google products like Search Console, which helps you understand how your content resonates with your audience. This will help you better grow your online presence.
You can learn more about Google for Creators and see the website in action here.
OTHER POSTS YOU SHOULD READ:
Google Launches Google for Creators