To be successful as an online entrepreneur, managing time will be one of the many skills you'll need to master. Streamlining your daily workflow is essential and using time management tools to hep you stay organized will be helpful. Appointment scheduling software like Calendly is great for this.
This online scheduling tool will automate your appointments and reduce your time spent going back and forth with customers. Calendly is one of the most popular appointment scheduling tools on the market, but they are not the only good option. Today I will be sharing some Calendly alternatives that will help you save time and take control of your schedule.
What is Calendly
Calendly is an automation tool for scheduling meetings and appointments. Calendly makes it possible for clients to book meetings with you by coordinating with your availability across multiple calendars. This will help reduce scheduling friction throughout your sales process and help you close more deals.
For instance, if you are doing consultations or coaching calls, this will allow your customer to go directly to your calendar and book their call. Essentially the automation process will make your business appear more professional to your customer and reduce their resistance to book. It makes is easier for your customer to buy!
You will also increase customer satisfaction and keep engagement high with automatic reminders and follow-up workflows.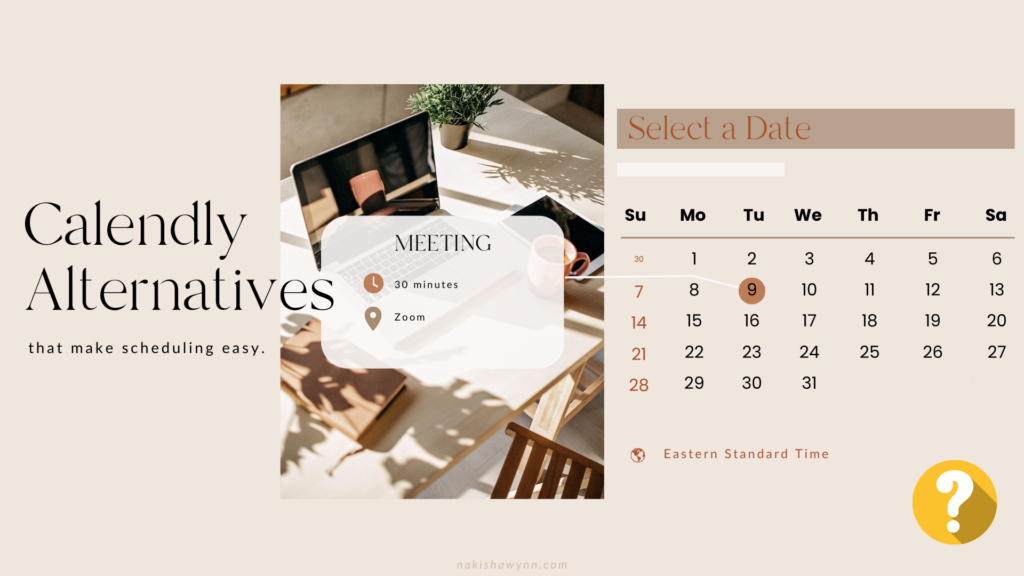 Why is Calendly So Popular?
Calendly is great for scheduling appointments but it is also easy to use. You can literally sign up within minutes, setup your scheduling link for appointments, and send it to a client to book in less than 15 minutes. Additionally, it's simple and has a modern look which fits most brand styles well.
CALENDLY PROS:
While there are many things to love about Calendly one of my favorites is the ability to embed it on my website. This makes it so convenient for my clients to book time with me without having to leave my website. I mean the longer the stay the more they get to see and the better the chances of them purchasing.
And then there's the automation. I LOVE how it moves people through the meeting process. You can screen people during the scheduling, confirm the meeting, remind them of the meeting, and followup when it's over. All without ever lifting a finger. That definitely frees up more of my time as a busy entrepreneur.
Oh and did I mention you can use it for FREE.
CALENDLY CONS:
I love Calendly and everything it does for my business, but if I had to choose one thing that could be better…. styling options. The lack of personalization and branding options is a bit odd. There is no way to change the colors of the interface. So if you are embedding into your website you have to go with what it looks like and hope it works.
Calendly Pricing
Calendly has four pricing options:
Basic plan for $0
Essentials – $8 a month
Professional – $12 a month
Teams – $16 a month.
All of the plans have multiple integrations such as Gmail, Microsoft Office, Outlook etc. Also, every payment plan option of Calendly can be accessed on both Android and iPhone.
How to use Calendly
All you need to use Calendly is your email. Then you can integrate your calendars. With that information Calendly can help you set your availability and set buffer times in between to prevent last minute bookings.
Then you can share your Calendly link on social media, your website, or other team management tools to keep you clients in the loop.
What are the best Calendly Alternatives?
Like I said, Calendly is not for everyone. But that doesn't mean there aren't Calendly alternatives. It's 2022, and we don't have time to email clients every day to try to put meetings together. And if you've been looking to find a scheduling tool don't worry. Because I've got all the information you need. In this blog post I've compiled a list of 5 Calendly alternatives to make scheduling easy.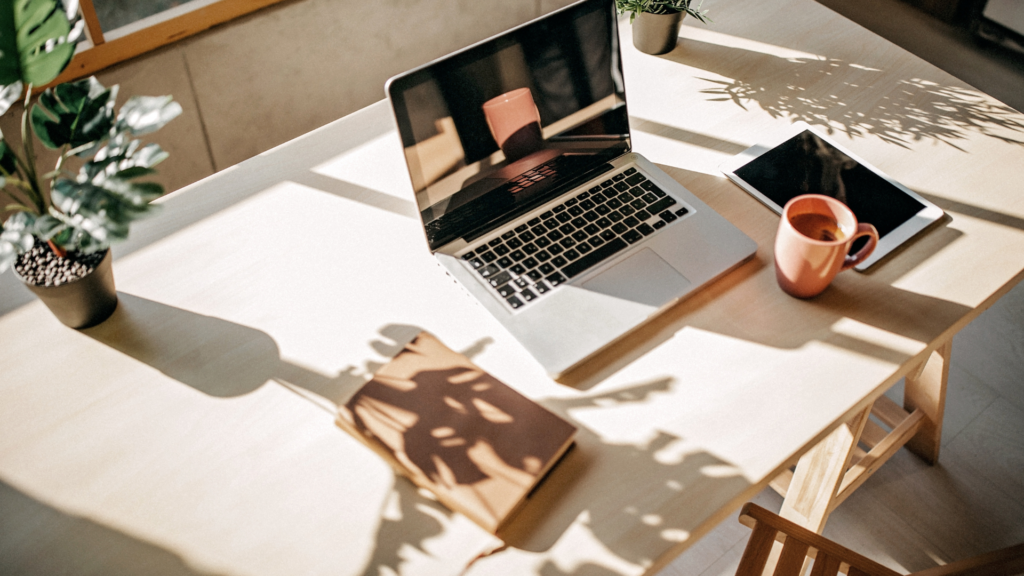 HubSpot Meetings
A free Calendly alternative is HubSpot Meetings. HubSpot Meeting Scheduler helps you schedule meetings faster and keeps you productive. HubSpot is also very sales driven. Their mission is to take sending emails and scheduling meetings off of your plate. That way you can focus on making more sales and making more money for your business.
PROS:
HubSpot's scheduling tool automatically syncs to your Google or Microsoft Office 365 calendar. This way customers, can view what time works for them and you.
And if you're in a different time zone, HubSpot allows for international scheduling by considering time differences automatically. HubSpot also works with Gmail, G Suite, and Outlook. Like Calendly, you can connect your calendars and allow potential customers to set meetings with you and eliminate the hassle of back-and-forth emails.
CONS:
HubSpot can be more expensive than Calendly, starting at $27 a month. However you can use the free account, but you have to put up with HubSpot branding on your booking page.
HUBSPOT PRICING
All packages include essential marketing, sales, customer service, CMS, and operative software.
Starter – $27 (1,000 marketing contacts)
Professional – $1,600 (2,000 marketing contacts)
Enterprise – $5,000 (10,000 marketing contacts)
I think this a good Calendly alternative because like Calendly it provides you with integrations for multiple scheduling apps to help you and your clients book meetings effectively. However HubSpot allows for more integrations.
Acuity Scheduling
The second Calendly alternative is Acuity scheduling. Acuity scheduling is an app that allows you to manage multiple locations and employees. Also you can manage your calendars by only showing your clients the calendars that you choose, which makes scheduling more flexible for you.
PROS:
Acuity also allows you to auto adjust for time zones, and it gives you the option to let clients cancel appointments and reschedule themselves, which creates less work for you. Acuity also sends automated reminders to you and clients
CONS:
One of the obvious cons of using Acuity is that users aren't able to embed their schedule onto their website with the free version. Also you have to upgrade your account to be able to sync Acuity with Google Calendar, iCloud, Outlook, Exchange and Office 365.
ACUITY PRICING:
All plans include automatic time zone conversion and styling and branding personalization.
Emerging – $15
Growing – $25
Powerhouse $50
Acuity vs Calendly
Unlike Calendly Acuity gives you the option to let clients fill out intake forms so you have everything you need to know about them in one place before the meeting. This makes Acuity more efficient for bigger businesses and a great alternative to the Calendly app.
Doodle
Out of all of these scheduling apps, I think that Doodle is the most versatile Calendly alternative. That is because it can be used for so many different fields. For example, Doodle is used for recruitment, education, board meetings, sales, and so much more. It is even used by freelancers. So if you're trying to start a side hustle, I'd recommend Doodle as a Calendly alternative.
PROS:
Some pros of Doodle are that you can customize your booking page by setting your own hours. Another unique thing about Doodle is its group polls feature. With group poles, you can send people a list of times and see which one works best for your event. This eliminates mass emails and helps you coordinate with the team better.
CONS:
One of the kinds when it comes to Doodle is that it is so versatile, so may not be the best option for us busy entrepreneurs. It seems like it's more fit for big businesses with multiple employees. So before you commit to Doodle, I'd recommend testing it out.
DOODLE PRICING:
After the free trial, Doodle offers a pro account priced at $6.95 for professionals who want an automated scheduling solution. There are no ads, unlimited group polls, unlimited bookings, and unlimited one on ones.
Doodle offers a team version for $8.95 for teams who need increased productivity and collaboration. The team's package includes an admin console, roles and permissions, book on behalf, and activity reports.
Lastly, Doodle has an enterprise package. You must contact Doodle for pricing, but the enterprise package is for large teams looking for enhanced customization, control, and support.
I think the Doodle is a good Calendly alternative for its versatility and the ability to constantly grow and expand. With Doodle, you'll never be stagnant, and you'll always be able to level up your business.
Book Like a Boss
Like the other Calendly alternatives, Book Like a Boss is sales driven. With Book Like a Boss you can create booking pages that have high conversion rates. This turns visitors into clients and clients into customers. This frees up space for you to work on your business.
PROS:
Book like a Boss has customizable page themes and templates that allow you to increase conversion for your products. You can add descriptions, pictures, videos and testimonials to increase sales. You can also address frequently asked questions for clients before they schedule an appointment with you.
CONS:
The only con I have about book like a Boss is that it may not be suitable for those who do not sell products. If you're more of a personal brand. I don't think book like a boss would be the right fit for you as a Calendly alternative
BOOK LIKE A BOSS PRICING:
If you're a solo entrepreneur, you can buy Book Like a Boss:
Espresso – $9 a month
Mocha – $12 a month
Cappuccino – $19 a month
Latte – $29 a month
Book like a Boss is a good Calendly alternative because it gives you the best of both worlds, meeting scheduling and high converting landing pages.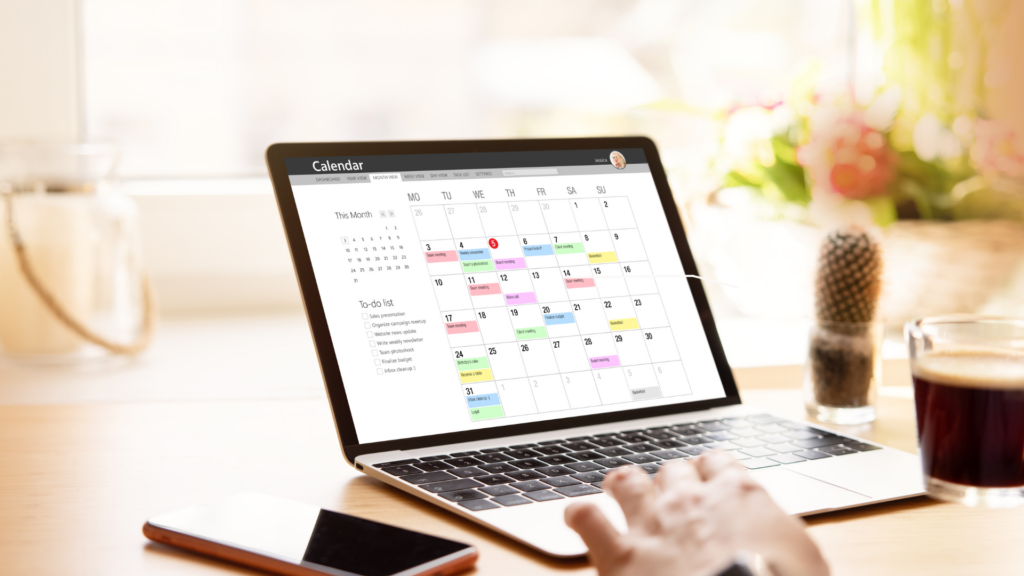 Calendar Hero
With calendar hero you can book one on one group and video meetings. By using their scheduling methods.
PROS:
Calendar Hero lets you create and use templates for all of your meeting with custom settings. Also, you can automatically detect different time zones and set buffer times to keep you from being overbooked. You can also keep track of meetings with daily briefings and attendee reports.
CONS:
A con of calendar hero is that with the free account you can't schedule unlimited meetings Also, you don't have unlimited insights for your clients.
CALENDAR HERO PRICING:
With calendar hero you can have a free basic account, an $8 professional account, and a $12 team account.
Calendar Hero is a great Calendly alternative because of the video scheduling and attendance reports.
OTHER POSTS YOU'LL LOVE:
Ultimately, Calendly is a great scheduling tool but there are alternatives that will do the job just as well.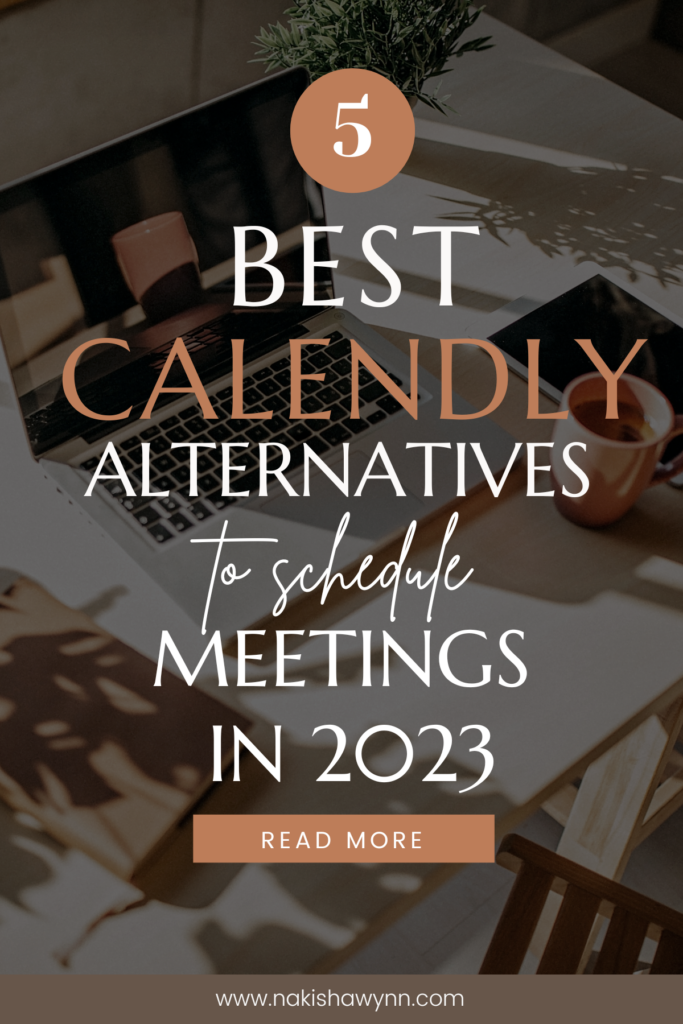 Calendly Alternatives to Schedule Meetings