A successful blogger utilizes a wide variety of blogging tools and resources to grow their blog and expand their reach. It's not enough to create a blog, hit publish and share your content with the world. You will need help pushing your message out to those who need it.
These tools and resources will help you create a blog that gets seen, offers massive value to your readers, and makes you money in the process. This free value packed post contains affiliate links. I could make a small commission (at no additional cost to you) on your purchases or signups through my links.
Build Your Blog on a Solid Foundation
One of the most important aspects of creating a money-making blog is making sure you're set up right! You need a good blogging platform and a top-notch hosting company. WordPress is the best blogging platform for monetizing and Bluehost offers reliable hosting.
Bluehost offers the easiest interface for creating your blog and offers a one-click WordPress installation. This makes it so easy to start a blog the right way as a beginner.
For a step-by-step walkthrough to get started blogging, refer to my first post in this series. It will help you through the initial blog set-up process. You'll learn about the importance of having a solid blogging platform, the difference between a hosted and self-hosted blog, as well as how to host your blog and register your domain name.
Set Your Blog Up Right From the Beginning
One of the first things to consider when starting a blog is making sure that you handle the legalities.
There are a variety of privacy policies that exist to protect consumers. Some of these include the General Data Protection Regulation (GDPR) and most recently, the Children's Online Privacy Protection Act (COPPA). If you collect information from your blog readers, it is important to make sure you have the proper Privacy Policy disclaimer in a prominent place on your blog.
A Privacy Policy is an Important Blogging Tool
It doesn't matter what type of data you collect from your site visitors. A privacy policy is imperative whether you collect email addresses, phone numbers or take credit card payments. Obtain a free privacy policy tailored to your blog's specifications to ensure you stay covered and protected.
Disclaimers and FTC Compliance
Similarly, it's important to include disclaimers throughout your blog, whether you're promoting a particular product or service or creating a sponsored post. You want to ensure you are compliant with the Federal Trade Commission (FTC). No part of this blog post can be considered legal advice and it is up to you as a blogger and business owner to obtain the blogging tools and resources you need to stay compliant.
Research fully, the FTC regulations to ensure your blog verbiage is up to date. Divulging whether you've received a free product or were offered compensation for writing a review is one of the most important things you'll do as a blogger.
In the event that you're writing about a medical condition or health content, having disclaimers throughout your bog post should protect you legally. Be sure to let your readers know that no part of your post is meant as medical advice and that you're not a doctor and your readers should consult their own doctor if they have health concerns.
Be sure to have all of your bases covered when presenting information online. Lawsuits and fines can be expensive and it's better to research first than have to backtrack after you've run into a conflict.
Helpful Plug-ins to Optimize Your Blog
What is a Plug-in
As you're aware, from the subsequent chapter, creating your blog on the WordPress platform will set you up for success from the start. Within WordPress, users have the ability to install plug-ins to perform a wide variety of tasks and keep the blog user-friendly and running smoothly.
WordPress plug-in software code integrates with your WordPress blog. Installing plug-ins can help your site perform new tasks, incorporate helpful features and overall provide additional functionality that enhances the user experience.
How Plug-ins Can Help Your Blog
Incorporating a few plug-ins on your WordPress blog is often necessary. Having too many can slow down your website and ultimately hurt your results on Search Engine Results Pages (SERPs). A few of these helpful blogging tools can improve the functionality of your blog.
Additionally, you can install plug-ins that add interactive and engaging features to your site. These features are important because they can often improve user-experience. When you have a happy reader, they're more likely to come back to your blog again and again.
There are a few important WordPress Plug-ins you can install to improve your blog. When you're first starting these WordPress Plug-ins are excellent beginning blogging tools for a quality site.
WordPress Plug-ins to Get Your Blog Started
Smush Image Compressor – to help speed up your side, Smush compresses images to ensure they don't take up valuable space on your blog. This will help your page load faster and create a more pleasant user-experience.

Social Icons – You'll want to be sure your readers can easily share your content. Having social icons readily available will allow them to share or pin your blog posts with a simple click.

Yoast SEO – Optimizing your blog posts is an important part of getting seen on the internet. Yoast SEO guides you along in optimizing all aspects of your blog post.

An Anti-Spam Plug-in – An anti-spam plug-in will ensure that bots are unable to post comments to your blog posts. This is helpful so you won't have to go in and delete gibberish spam comments on your posts.

Broken Link Checker – This Plug-in will periodically do a check of your site to ensure any links you're sending your users too are still active. When you're recommending other sites to your audience, you want to make sure they're directed to quality content.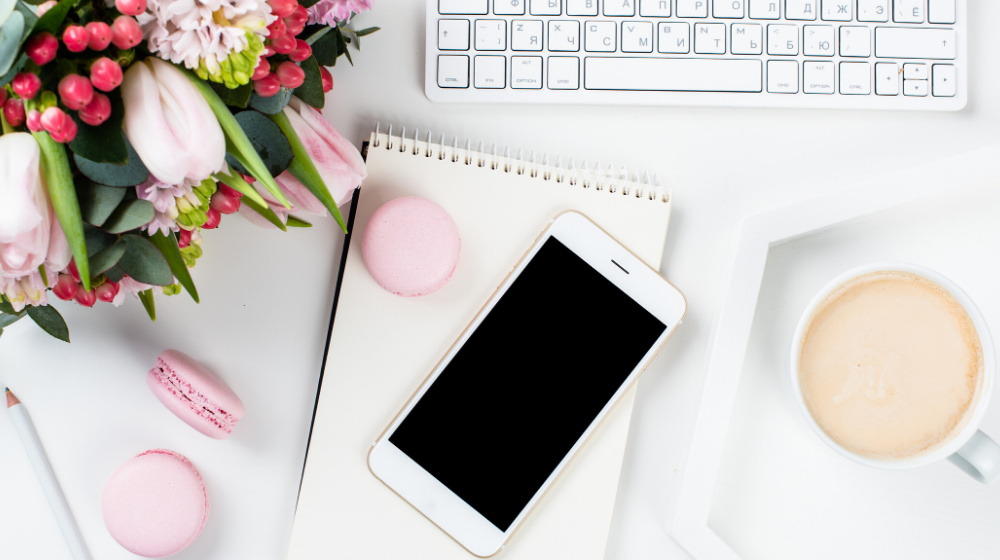 Blogging Tools For Better Writing
It's not enough to have a great looking blog and engaging photos. Yes, those things are important but writing quality blog content is key. There are a number of quality blogging tools and resources to help you become a better writer. One of the most popular of these resources is Grammarly.
Grammarly is a writing tool that offers grammar corrections, repairs clause errors and provides spell-check. It can be installed as an extension and will prompt your content with red underscores and suggestion prompts for changes.
It's a great idea to focus on the business and marketing side of your website. This means that you should connect with your readers in multiple ways. Some of the most popular include social media, video marketing and email marketing. Email marketing is said to be one of the most effective ways to connect with your audience and convert them to sales.
Convertkit offers an easy to use email platform to help you do just that. Convertkit allows you to create landing pages to capture email addresses and start building your list of subscribers immediately.
Connecting with brands and businesses is another essential part of building your blog business. It's important to present your blog in a professional manner and having a branded email address can help you to do that. Having an email address that uses your blog extension shows a level of seriousness that you want to portray with your blog. (for example: [email protected])
Google Suite allows you to have a professional email, online storage, calendar syncing and so much more. With Gmail being the most popular email client it allows for ease of use between Gmail users, especially with the use of Google Drive.
Grab Their Attention Right Away
Creating quality blog content begins with a headline that truly grabs your readers' attention. When you can hook your reader and entice them to continue consuming your content, you've won the battle. An attention-grabbing headline can be difficult to craft, even for the most seasoned professionals.
Consider using a blog headline or title analyzer to help you through this process. Simply enter your keywords or proposed headline into the site and it will analyze your title and offer suggestions and improvements based on a wide variety of variables.
Online Blogging Resources to Keep You Organized
Every good blogger needs a quality planner or social content calendar that allows them to be proactive in creating and promoting their content. A quality blogging resource like a planner that works for your needs is a must. You can invest in a tangible planner or use an online service to keep everything organized. Google Suite has a robust calendar that integrates with multiple programs and can be conveniently used via the mobile app on your phone.
There are also other apps available that keep information right at your fingertips so you can organize and plan on the go. These blogging resources are similar to digital Post-its that allow you to set tasks, move them around to various dates, track them to completion and assign them.
If you have a team, working on multiple projects and need to assign tasks to different people, there are applications that allow you to keep everything organized. Here are some project management tools that may work for you:
Trello
Slack
Asana
Flock
Proofhub
Blogging Tools to Help Increase Your Reach
Google Analytics and Google Search Console
Google Analytics (GA) tracks your website traffic and provides in-depth reports about your site. These reports tell you a wide variety of data about your blog. GA lets you know who is visiting your site and when. It also tells you how long they stay on your site. You can use this information to learn more about your audience and tailor your content accordingly. You can make changes and tweak your site to increase audience retention.
To improve your site's visibility within the search engines, Google Search Console (GSC) provides tools to do so. This blogging tool is a great resource for site owners looking to fix site errors. GSC helps owners determine areas in need of improvement for better search engine results.
Key Blogging Tools for Keyword Research
Search Engine Optimization is a significant part of increasing your blog's reach. Once you know what people are searching for on Google, you can tailor your content to fit those parameters. Content that is optimized for search ensures that your blog gets seen by the largest number of people possible. It can help your site show up on the first page of search results. Optimizing your blog means performing keyword research to find the words and phrases people are searching for.
There are a number of blogging tools and blogging resources, extensions, and applications that provide keyword research. Some of these include:
Google Chrome extension
Keywords Everywhere
Ubersuggest
SEMRush
Social Media Scheduling Tools
Optimizing your blog posts and creating a user-friendly blog is the first step. Ensuring your content gets seen is the next big step towards creating a successful money making blog. The best way to do that is by sharing your site across social media platforms. There are countless blogging tools that help you schedule social media posts and get your blog seen by more people.
Pinterest is one of the most popular search engines to share your content on. With blogging tools like Tailwind, you can schedule blog posts to go live whenever you want. Tailwind lets bloggers and site owners share their posts and connect with other content creators. This is a great way to expand your reach and increase your blog's visibility across the internet.
Additionally Tailwind can be used to schedule Instagram post. If you want to build your community and stay engaged with those that support your blog, Instagram is an important platform to be on. Use Tailwind to stay consistent by scheduling post in advance.
Join a Blogging Community
Once you step into the wide world of blogging, you'll soon realize that having a community to support you is imperative. Finding people on the same journey you are, and those who have been where you are and have achieved what you're trying to achieve is paramount to your future blogging success. There are a number of blogging resources and places to find such communities.
There are several blogging Facebook groups that cover a wide variety of niches. Finding these groups and participating in them is a great way to learn more about the business of blogging. This will ultimately help you on your way toward blog monetization and growth. Similarly, YouTube offers a wealth of knowledge around blogging and is an excellent blogging resource to propel your business to the next level.
It may seem as though there's far too much to learn with too many blogging tools and blogging resources to incorporate for your success. Rest assured, however, that while it may seem overwhelming at the beginning, these resources will become invaluable tools for your blogging business.
Taking small steps and staying consistent with your blog is the key. You don't have to have it all figured out right now. Take your time, enjoy the process, learn what you can and implement when you can. A successful blog takes time, dedication and an investment of time, energy and a positive attitude.
More Blogging Posts