So summer is upon us and I couldn't be happier about it. I just love the sunshine, the food, and the family time. There's nothing like enjoying this Florida life with the ones you love and make you happiest. While this time is definitely filled with fun and laughter I have a list of essentials I always keep nearby during these hot summer days.
Water
The kids and I are out exploring the city a lot during the summer. With the temperature being so high and us being on the go so much, its so important that we stay hydrated. I make sure I always have a bottle of water handy. Keeping water with me at all times, forces me to drink it. I'm often so busy I just forget, but seeing it reminds me to make sure I have enough intake. Sometimes the kids get tired of drinking it. They tell me they want juice, so I will cut up some fruit and add it in for a little flavor. Citrus is one of their favorites.
Sunglassess
Who doesn't love a good pair of sunnies. Sunglasses are definitely on the top of my list summer essentials. During these super bright days, they help protect your eyes from the suns rays and adds an instant glam to an otherwise boring outfit. And during the summer I go bare faced a lot so the sunglasses also gives me a little more confidence when my skin is not looking its best.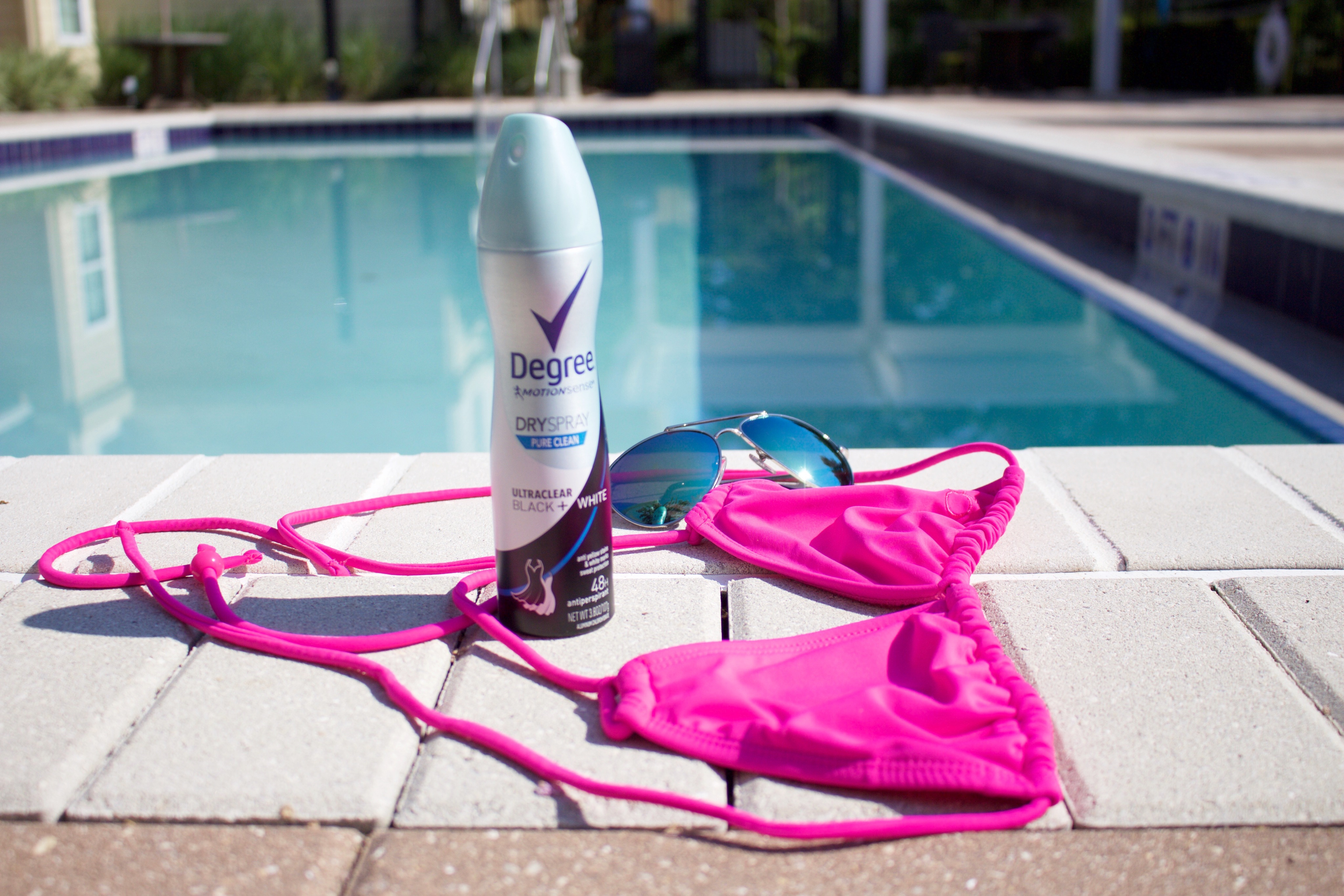 Swimsuit
I am at the beach or the pool so much during the summer that a good swimsuit is a must. I love solid color swimsuits that can be accessorized. I especially love bright colored bikinis or black one pieces. I think the colors look good against my skintone and the black is just so chic. It's also very easy to accessorize around solids. You can add patterned head scarves, bags, sandals, and coveralls. You can't go wrong with a good solid colored swimsuit.
Deodorant
In Florida we have very hot summers. The heat produces causes me to sweat so much and that can be very unfortunate when it comes to hygiene. During the summer I have to take extra measures to make sure I stay dry and smelling good. Having a good deodorant is one of my secrets to that. First I have to make sure I'm wearing something that will do the job against all the sweating that I do. Second, it needed to go on dry because who wants to add anything else wet under their arm? Ewwww. Lastly, it had to be invisible because with the minimal clothing I wear in the summer months, walking around with white marks under my arms is not cute.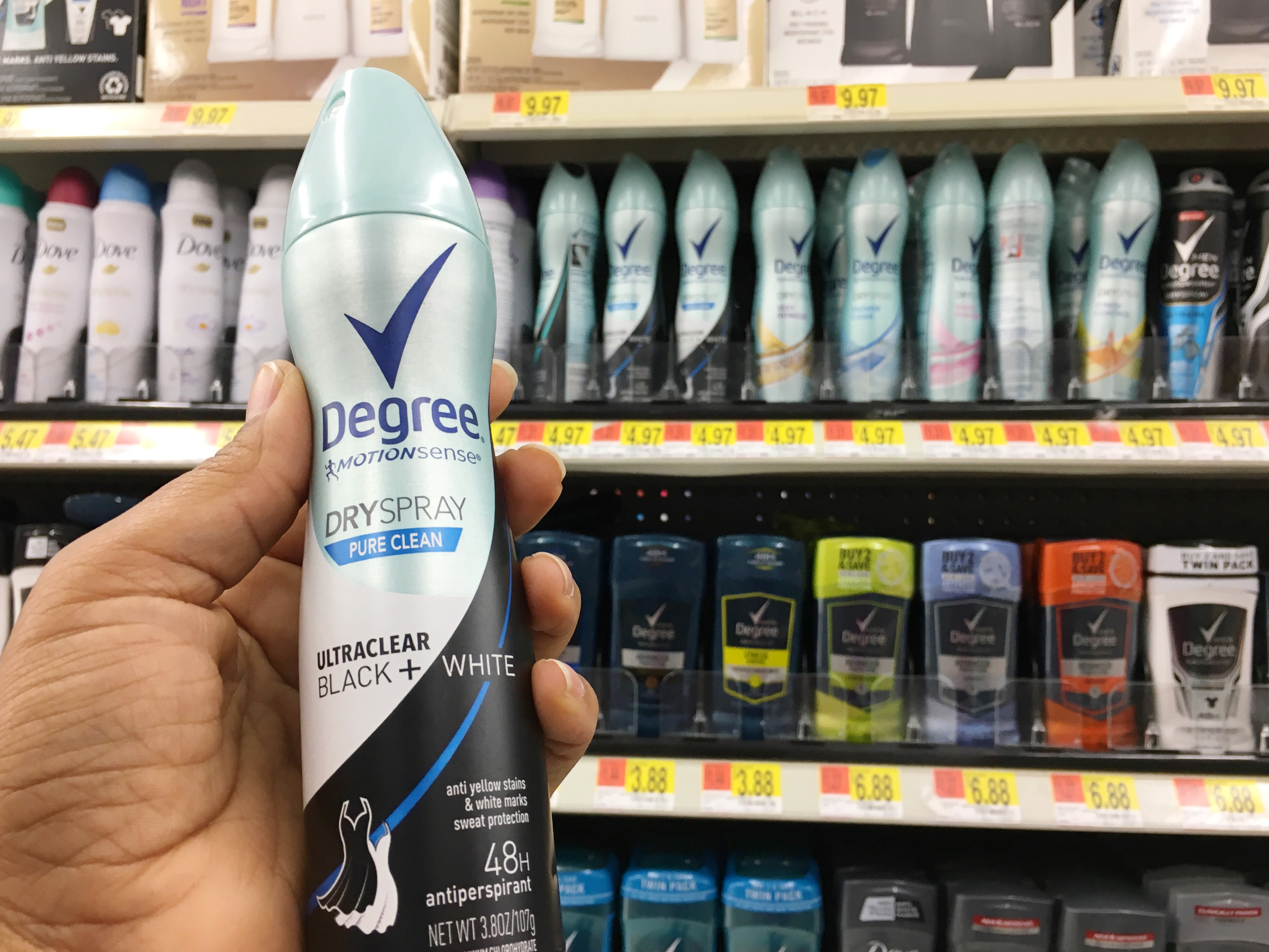 I wanted something I could use and not have it stain my cute summer dresses and swimsuits. So I stopped by Walmart to grab the Degree black and white spray deodorant. I wanted to try this formula because it:
protects against white marks and yellow stains on clothing
goes on dry for a clean feel
has motionsense technology that releases extra protection when you need it
gives you 48-hours of protection against wetness and odor
Dermatologist-tested
In this hot Florida weather I needed something like this Degree deodorant that could do a great job at keeping me feeling fresh and feminine. I've been keeping it with me when I go to the gym and when I go out and about with the kids during the day. It really has become my go-to personal hygiene summer essential.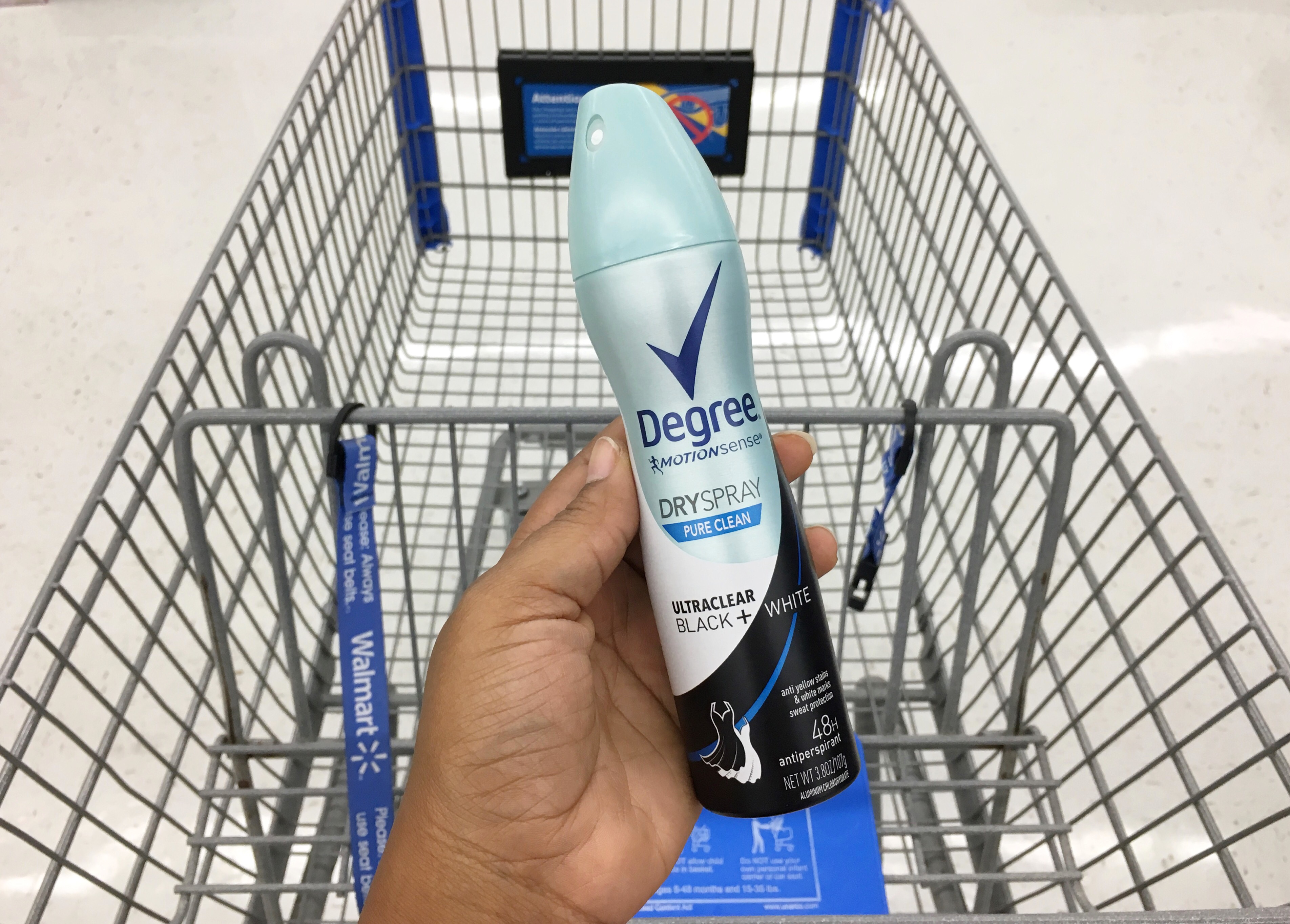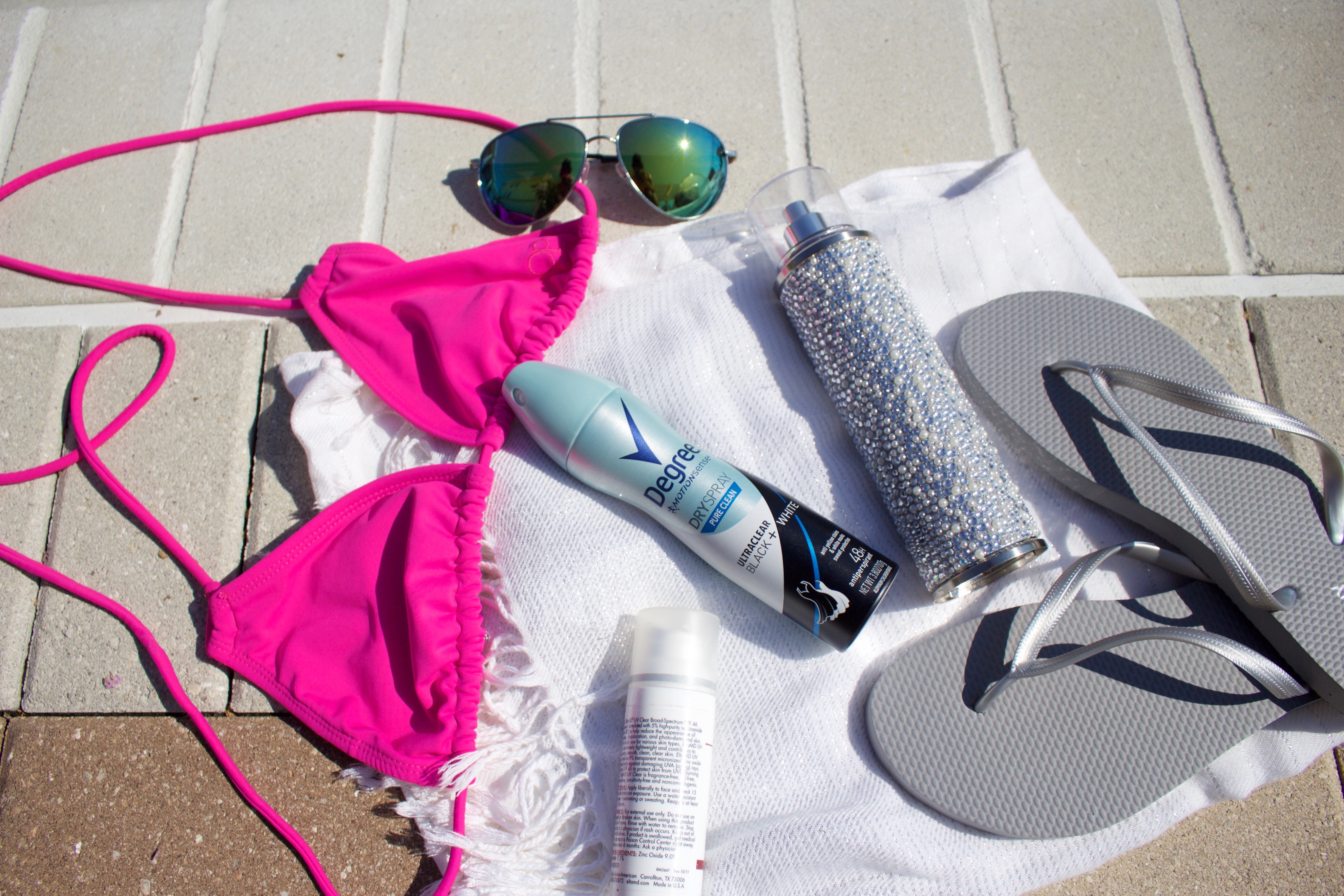 Sunscreen
With feel like temperatures over 100 degrees somedays having an amazing sunscreen is crucial. I really didn't understand how important it was for my skin until a few years ago. I used to have dark spots on face and wondered by it seemed they would never go aways. Finally my dermatologist told me I should be wearing sunscreen. Once I did it changed my skin. I love the one I am using now because it does not leave that atrocious white overcast on my face. Hands down, sunscreen is the one thing I will not go outside without during the summer.
Carryall Bag
I love me a good carryall. It just adds so much to a basic outfit. During the summer I wear a lot of sundresses or simple denim shorts and shirts and a nice large carryall bag is the perfect accessory. Besides I love how I can take all of my things, kids toys, snacks, a good book and throw it all inside and go. It's so convenient and allows me to get from one place to another without dropping everything because it's all in the bag.
Flip flops
Do I even need to explain, because who has time for shoes in this heat? Being poolside or on the beach almost daily warrants an amazing pair of flip flops. They are easy and cute…..and can be thrown in the carryall effortlessly.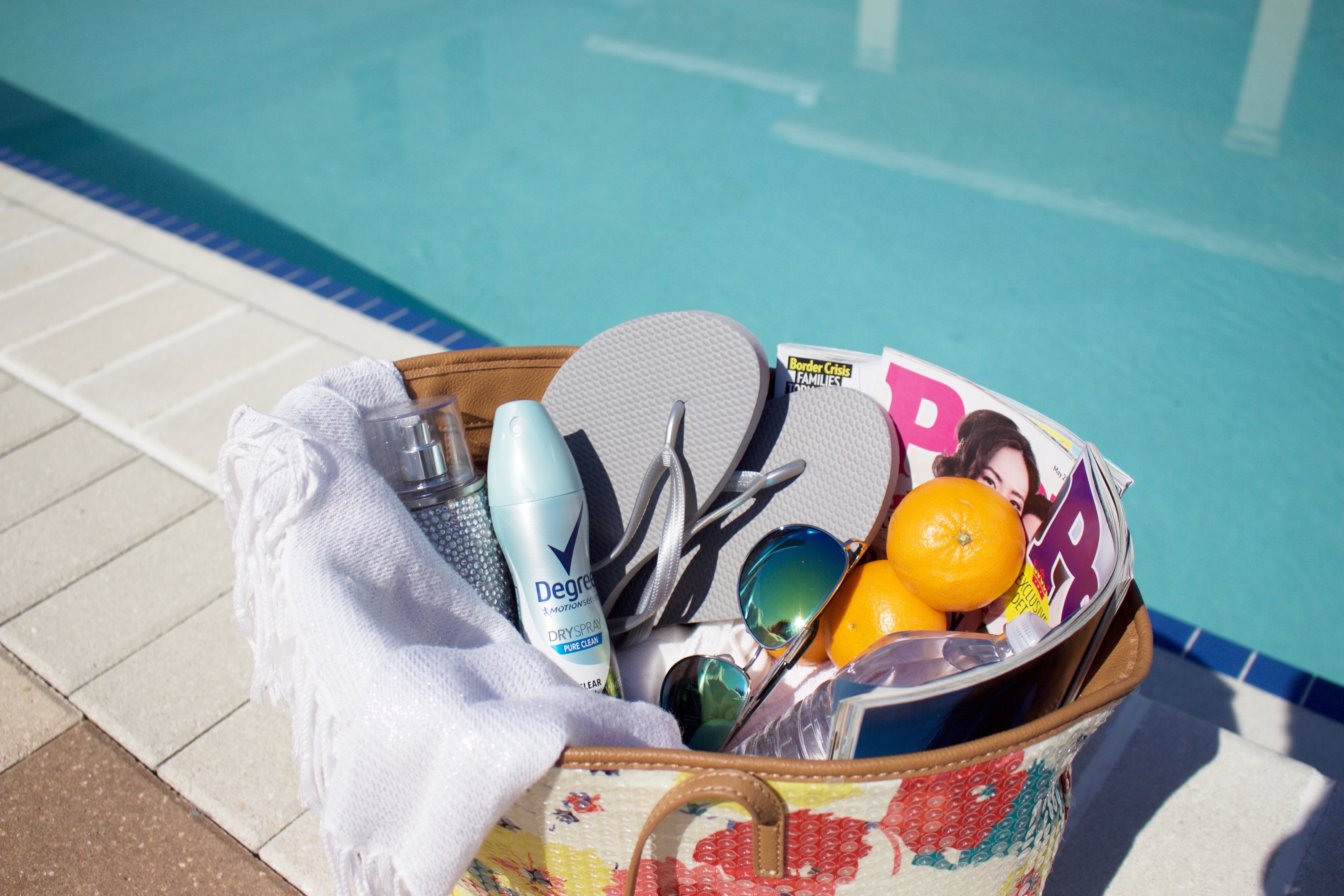 With these summer essentials I am all set for these hot days. I know I will have a good time and be ready for a chic day by the pool, at the beach or wherever the sunshine leads me.