It's never been easier to generate extra income. There are so many opportunities available now and there is something that everyone can do. I've done the research for you and have listed the best ways to make extra money on the side.
I've used many of these income streams listed to generate 1,000's of dollars for my family each month and you can too. You can start with a an easy side hustle, start a small business from the comfort of your home or enjoy the convenience of making extra income online.
These income streams can change your financial situation by:
Helping you pay your bills each month
Allowing you to build a comfortable savings account
Allowing you to pay off debt faster
Helping save to buy your first home
Making you feel more comfortable having multiple streams of income
Whether you want to make some extra cash on the weekends, make extra money outside of your full time job, or just casually create extra income I will cover it here!
OTHER POST YOUR SHOULD READ ON HOW TO MAKE EXTRA MONEY:
Best Ways to Make Extra Money Fast
When you are trying to create significant long term income it can take some time and patience. But creating income fast can be done. If you are looking to make some fast cash, I have covered several ideas for generating income quick. With the convenience of mobile apps and the internet there are so many options.
Now obviously everything wont apply to everyone but I'm certain you will be able to find something on this list that you can do. Keep in mind you don't have to make all the money you want doing only one thing. You can mix and match these options for the perfect combination of income streams. Let's get into it.
Side Hustles to Make Extra Money
1. Launch a Youtube Channel
With over 2 billion active monthly users and millions of searches everyday, Youtube can be a lucrative side hustle for anyone. People are constantly on the platform to figure our how to do something, learn a new skill, or simply be entertained.
I was able to monetize my channel in less than 90 days and my channel earns me a nice passive income each month. Read my in depth tutorial on how to start a successful Youtube channel to learn how to start, grow and monetize your channel fast.
2. Start a Blog
This is one of the most exciting ways to earn money online. Starting a blog has given me the opportunity to make a full time income online and be home with my children.
You can start your own blog for as little as $3.00 per month with a free domain if you sign up through my step by step blog tutorial here.
I also have a FREE blogging guide to help you make money within 12 months from your blog.
According to Indeed.com, on average bloggers make $37,073 a year depending on how long they've been blogging, the size of their traffic etc. But, I know from personal experience and blogger friends that this amount can be much more
Check out my step by step guide on how to start a blog for beginners.
Best Ways to Make Extra Money Selling Stuff
3. Sell Your Old Clothes
If you are anything like me I'm sure you have many clothes in your closet collecting dust. If you need to make money fast, clean out your closet and sell the items you don't need on sites like Poshmark & ThredUp.
4. Sell Your Old Textbook
If you have old college textbooks or an overflow of good reads you are no longer using consider selling them for some extra cash. There are many websites that offer cash for used books.
5. Sell Your old Cell Phones with Gazelle
If you have old cell phones sitting around, you can sell the on Gazelle. They accept old cell phones for a fee. You answer a few questions and they let you know how much they can give you.
6. Sell old CD's DVD's
Do you still use CD's or DVD's? Then why do you still have them? I'm asking myself too. Get rid of them and make some space in your storage closet for more important things. Sell them on Decluttr.
7. Have a Garage Sale
If you have a variety of items sitting around that you can stand to get rid of hold a small weekend garage sale. Post flyers on your community boards and newspapers, setup some tables and make some cash for your stuff.
8. Flip things on Ebay
If you have items around your house that you are not using anymore consider selling them on Ebay. Take the profit you make from those initial sales and reinvest it into finding more things to sell. Scower your local thrift stores and garage sales for great prices on items that you can resell on Ebay.
How to Make Extra Money at Home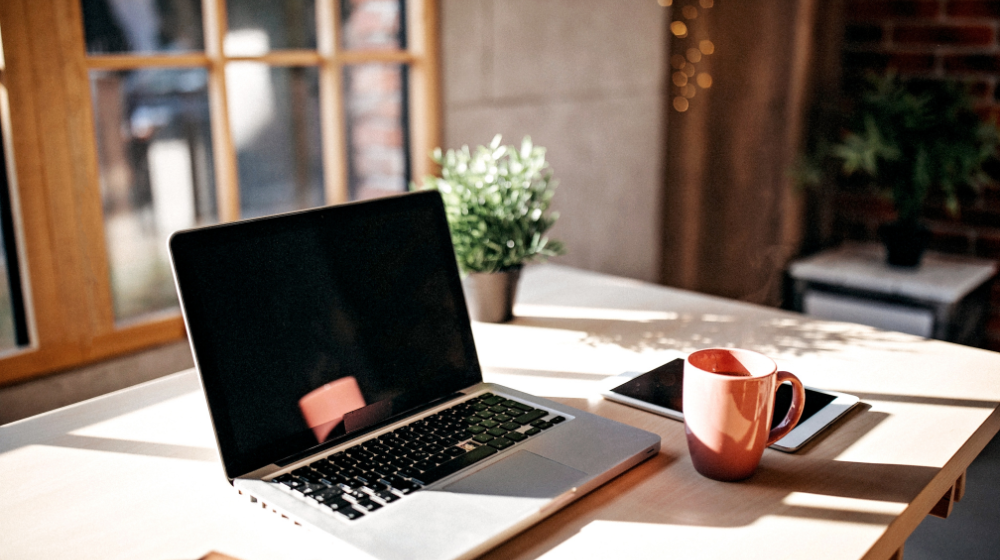 Disclosure: This post may contain affiliate links. I could make a small commission (at no additional cost to you) on your purchases or signups through my links. Read full disclosure here
9. Customer Service Job
One of the very first ways I earned extra income was with customer service. Many companies hire customer service agents to take sales and service phone calls from the comfort of their home. Customer service jobs offer the benefit of still having the security of a regular 9 to 5 but offers the flexibility of working from home. Many large companies offer theses positions regularly and you can find them listed on many job boards.

For these positions you need customer service experience, a home computer, corded phone and headset, and a stable internet connection.
10. Babysit for Friends and Family
I know all too well how hard it can be to find a good dependable person to take care of kids. If you are honest, patient, loving and dependable you could make a great babysitter. Use sites like Care.com to meet families who are looking for great service.
11. Walk Dogs in the Neighborhood
Do you like pets and have some free time? Consider walking dogs. I'm sure you know someone who has to leave work everyday to go and let out their dog, or rush home after work to do so. Apps like Wag connect owners with dependable dog walkers and sitters.
12. Pet Sit
Are you a dog lover and have extended periods of time to pet sit? A number of people use pet sitting services daily and when they are out of town for their furry friends. Connect with them on app like Rover and make some extra money fast.
13. House Sit
Make yourself available to friends and family members to oversee their homes while away. This is a very unique opportunity that some turn into really lucrative gig. You can live rent free and travel abroad by simply watching people's home. Sounds like a win win to me.
14. Do Chores for People
Listen, I've been needing my television mounted for some time now. My mother also has some things she needs done around her house. Are you good at putting furniture together, fixing household issues or can do good yard work? You should try Task Rabbit; it's a marketplace that matches freelance labor with local demand.
15. Become a Tutor
If you are great in a certain subject consider being a tutor. Tutoring is a lucrative way to make more money. Good educators are so needed, use your skills to help a student. There are many companies that offer opportunities but I've heard amazing things about VIPKid.
16. Refurbish Furniture and Sell it
If you have old furniture stored that that may only need simple repairs like new stain or upholstery consider make the small updates and selling it on Craigslist or Facebook Marketplace.
17. Start a Home Cleaning Service
Starting a cleaning service should be fairly easy with just a few essential cleaning items. You can market your services on community boards and on social media to friends and family who may be interested.
18. Rent out your House on AirBnb
If you have an extra property or are willing to rent out a room in your home you can make extra income with AirBnB. You can set your own prices, decided when you want to offer your space and make money on your own terms.
19. Rental Property Income
Consider renting out your property for income. You cant rent it by the room or the entire space but it's a great way to make some extra cash.
20. Cook and Meal Prep for Others
Do you love to cook and like prepping meals for the week? Consider offering it as a service to those in your local community. Busy professional would love a service that comes ready made and all they have to do is heat it up.
21. Do mini tasks on Amazon Mechanical Turk
Get paid to do simple tasks on Amazon Mechanical Turk such as identifying objects in a photo or video, performing data de-duplication, transcribing audio recordings or researching data details.
22. Organize People's Closets & Home
If you are great with organizing closets and cabinets, you could turn it into a service. I have many friends who have paid people to come in and organize their home. It's a much needed service.
23. Start a Laundry Service
Are you available to pick up peoples laundry and take it to the dry cleaners or have it laundered. You could start a service to busy professionals or to laundry mats and dry cleaners offering to deliver and pick up for them.
24. Take Pictures of Families
If you have a camera that you know how to use fairly well you can offer to take photographs for people. Even as a novice photographer you can make a pretty decent amount of money if you market yourself well.
Make Extra Money Online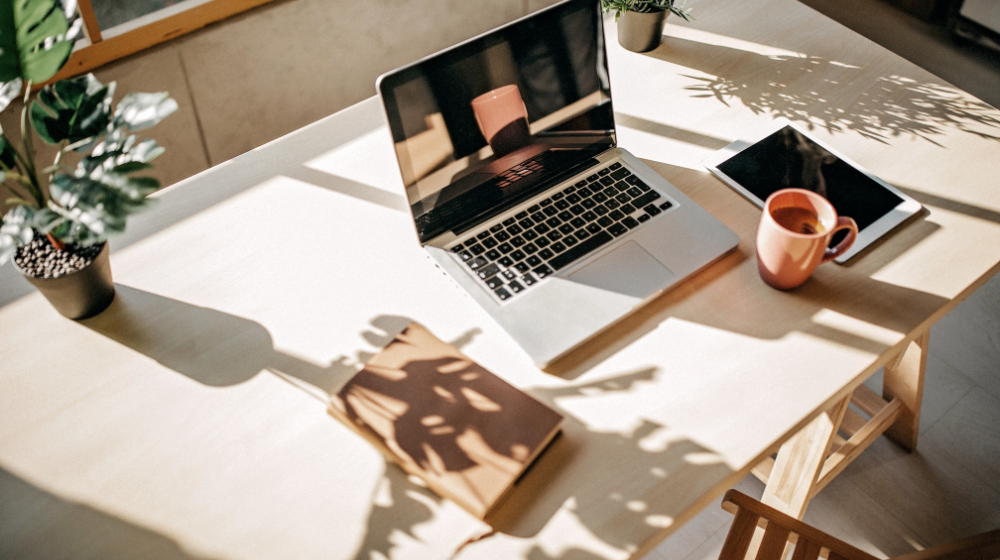 25. Post on Social Media
With the rise of social media there are more opportunities than ever to make money online. Social media platforms are paying creators to make content and you can get started pretty easily. If you have a social media following you may be able to get paid to post for companies on your account. An agency that matches creators with companies is Linqia.
26. Be a Virtual Assistant
With so many people starting online businesses many people need help managing the day to day operations. Virtual assistant have become super popular because of that. If you can provide administrative support and are familiar with navigating social media and online platforms virtual assisting might be for you.

27. Start a Podcast
Podcasting has taken off recently and you could get you piece of the podcasting pie. Setup a microphone and start chatting about the things you know and love. Use the podcast to promote other online business ventures or get sponsors for you show. Either way podcasting has a low barrier of entry and is hot in online business.

28. Become a Freelance Writer
Many website owner hire freelance writers to help them create content for their site. You can create a profile on Upwork to promote your services or apply for jobs on sites like Ziprecruiter. Start getting paid to write.

29. Create an Online Course
Do you have in depth knowledge on something you would be wiling to teach? You could create an online course. Package your knowledge into video, workbooks, or digital downloads and offer it for sale. You can sell it for anywhere from a few buck to a couple hundred dollars

30. Write an Ebook and Sell it on Amazon
Give yourself a few weeks to package your knowledge into an ebook. You could even speak your books into your phone audio recorder and have it transcribed by someone on Fiverr.

31. Be a Graphic Designer
If you are great at creating engaging graphics this would be great for you. Promote your services on Upwork, Fiverr or through a personal website or blog.

32. Become a Brand Ambassador
Many companies hire brand ambassadors to spread the work about their product or service via social media. If you have a large social media following or platform you could be a brand ambassador.

33. Sell Stock Photos
If you have a professional camera and like to take photos, this is a great way to make extra money. If you have a professional camera, make use of it and take stock photos. Online users are always looking for non copyrighted photos to use in their content and you can make money by selling your photos to stock photos sites.

34. Become a Voiceover Artist
Do you have a special voice? You may be able to do voice over work with sites like Voices and Speakers Match. These companies match voice actors and voice over artist with companies looking for it.

35. Start an Online Store with Shopify
Ecommerce has taken over traditional retail stores and everyone is shopping online. Get in on the action and start an online store with Shopify. You can create your own products or dropship them from companies like Oberlo. Once you set it all up, you can run ads to your store and have it making automated money for you. Shopify makes the entire process seamless.

36. Sell Handmade Items on Etsy
If you are creative and have the ability to make handmade items, you can sell them on Etsy. Setup a shop in less than 15 minutes and have you work in front of thousands of built in Etsy shoppers.

37. Design and Sell T-shirts on Printful
If you are like me and love a good t-shirt, maybe you should start your own line. T-shirts are super popular and starting a brand has never been easier. Companies like Printful allow you to create t-shirts free of charge and dropship them to your customer without you ever having to lift a finger. They house the shirts and ship them for you.

38. Do Affiliate Marketing with Amazon
I bet you have bought something and been asked where you got it. Amazon has an affiliate marketing program that allows you to make money from your referrals. So when telling people where you got something, give them your affiliate link to that product and make some money on your purchase.

39. Transcribe Videos with Rev
Put your typing skills to work and become an audio transcriber with Rev by listening to audio or watching video and typing out the transcript.

40. Be a Business Consultant
If you have experience in an aspect of business that you are willing to advise others on, you could become a business consultant.

41. Become a Business Coach
Are you willing to teach business to entrepreneurs? Business coaching might be right for you. It allows you to take your knowledge and walk someone else through the process of building a business.

42. Be a Translator
There are perks in speaking multiple languages and make money from being an interpreter is one of them.

43. Social Media Manager
Many companies large and small are always looking savvy social media experts to manage their accounts. You will need experience creating engaging posts and growing social media audiences.

44. Proofreader
Use your love of reading or english background and become a proofreader. With information moving so fast online companies are often looking for people to proofreader online content before publishing.

45. Copywriter
If you are great a writing persuasive words, you may be able to make money as a copywriter. Many brands and entrepreneurs need the proper words on their websites and sales pages to convince customers to buy their products and they look to copywriters to do so. You can sell your writing services on freelance sites like Fiverr or Upwork and create a great side income doing so.

46. Create and Sell Printables
With the rise of online usage printables are becoming very popular. Think of things like planners, labels, cards, coloring pages, wall art, postcards, etc. They are all printables and you can get started with them by creating designs in Canva and selling them on Etsy.
47. Search Engine Optimization Specialist
If you are good at ranking keywords online you can become a SEO specialist. As the internet gets more crowded brands and companies will need to use SEO to rank their websites and contents. You can pitch your services to theses companies and make good money.
48. Buy and Sell Website Domains
If you have the skill to build a successful website you can buy and sell those sites to make extra money.

49. Host a Monthly Workshop
If you have experience and knowledge in a certain field you can host an online workshop sharing information about the topic. You can offer your workshop for a small fee and host it on Zoom each month.
Extra Ways to Make Money with your Car
50. Help People Move
If you have a larger vehicle you can help people move. You don't necessarily have to move items but just allow use of your vehicle space. You can check out the app Dolly to get jobs.
51. Drive People Around
Make your car work for you and use it to drive people around the city to make money. Uber is a giant in transportation and has created an opportunity for many people to make extra money and even make a living in between jobs and full time. It was one the first things I tried when starting out on my side hustle journey. You get to meet a lot of people and learn your city like never before. Check out Uber or Lyft to start you rides haring hustle today!
52. Rent out your Vehicle
You can rent out your vehicle for income on the peer to peer car sharing apps Turo or GetARound. Turo pays within 5 days via direct deposit.
53. Advertise on your vehicle
Ever seen the cars riding around town with advertisements? They are getting paid to do that, and so can you. Companies like Wrapify and Carvertise match drivers with advertisers to help you make some extra income. You drive your regular everyday routes and paid to do so.
54. Transport Kids Around
Another ways to make extra money is by providing transportation to children. You can sign up for HopSkipDrive, a service similar to Uber and Lyft for transporting children. If this is not available in your area, check out reputable sites like Care.com for opportunities.
55. Shipt
Shipt is an app based grocery delivery service that partners with grocery stores like Publix, Winn Dixie and Target to deliver your groceries to your home. I've done Shipt and really enjoy it as a side hustle. I documented my journey on Youtube, you take a look at some of the videos below.
56. Amazon Flex
You can use your vehicle to deliver packages for Amazon Flex. Amazon is the biggest online retailer currently and has ample opportunity to make extra money with this method.
57. Uber Eats
If you don't want to drive people around with Uber, you can simply deliver items with Uber Eats.

58. Instacart
If you enjoy working alone and shopping on other people's dime you can shop for groceries with Instacart. All you need is a car and a cell phone to get started.

59. Door Dash
Doordash is a food order and delivery service that will allow you to pickup people's food and deliver it to their home.
60. GrubHub
GrubHub is a food order and delivery service that will allow you to pickup people's food and deliver it to their home.
61. Postmates
Postmates is a food order and delivery service that will allow you to pickup people's food and deliver it to their home.
62. Roadie
Roadie is a platform for last minute and emergency deliveries. You can make money by delivery lost luggage from airports, medical equipment from hospitals or oversized items to homes.
63. Caviar
Caviar is a food delivery service for gourmet and fine dining restaurants. Caviar has no driver rating system, free occupational accident insurance policy, and pays higher rates.
64. Order Up
OrderUp is a food delivery company, that is a part of Groupon. You can make money delivering food to customers from fast food chains and restaurants in the area.
Make Extra Money from your Phone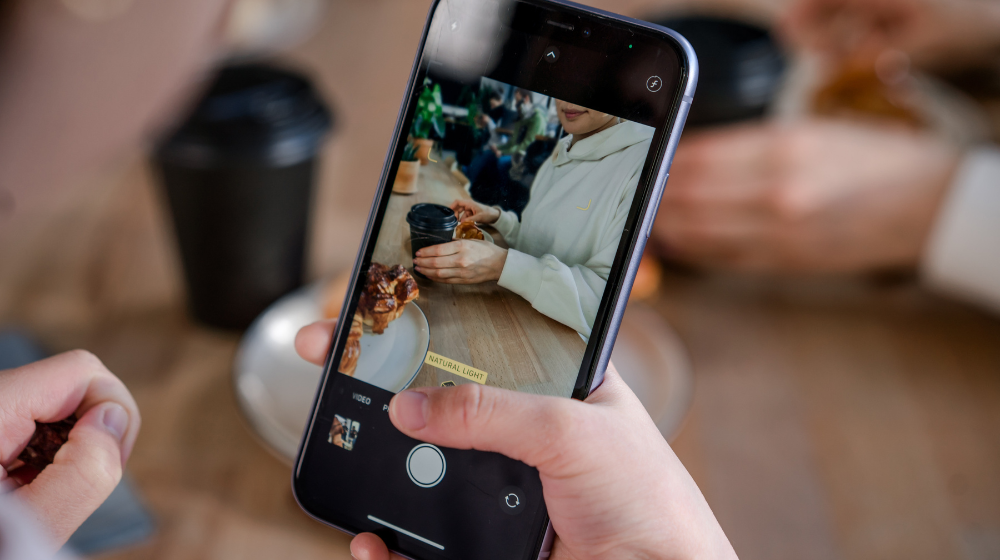 65. Rakuten
Rakuten is a cash back reward site that gives you cash back when you shop online at your favorite retailers. They offer daily deals and to help you save when you are making purchases. There is also a Chrome plugin that can be installed in your browser that notifies you of the cash back deals at each retailer you visit online. Rakuten has been amazing for me and I have made good money with this site. When you sign up for the first and shop you receive $10 just for joining.
Join and get your $10 with Rakuten
66. Inbox Dollars
Inbox Dollars makes it easy to earn. It's an online rewards club that allows member to earn from doing online and mobile activities. You answer a few questions and watch a few tutorial videos on how the sire works and you are ready to go.

Get your $5 Bonus with Inbox Dollars
67. Ibotta
Ibotta is a mobile app that gives you cash back on your everyday purchases. You can receive special offers and earn from online and in store purchases.

Get $10 just for signing up for Ibotta
68. Dosh
Dosh is another way to save money when shopping and dining out at restaurants. It's so effortless because you don't have to remember to do anything. You securely link your debit card and whenever you pay at a participating retailer the savings are automatically applied to your account.

Get $10 just for downloading the Dosh app
69. Swagbucks
Swagbucks is a well known, trused survey site where you can earn "swagbucks" for each survey completed. You can even earn a $10 incentive for signing up.
70. Drop
Drop is a free app that rewards you for shopping at your favorite retailers. It let's you earn gift cards for the money you're already spending.

71. Steady
Steady is an online platform that lists part time, remote, hourly and on demand work opportunities. You can work and earn money with Steady.

72. Survey Junkie
A popular place to earn cash online for your opinions is Survey Junkie. You can take surveys and earn gift cards and instant cash outs.

73. Shiftgig
Shiftgig connects hourly workers with business through a mobile platform. They offer flexibility for temporary and staff workers.
74. Sweatcoin
It pays to get fit! Sweatcoin allows you to earn from walking outdoors. You can use what you earn on other products and services.
75. HealthyWage
Healthy Wage is a wellness company that provides weight loss and fitness challenges for cash prizes.

76. Field Agent
This is a mobile app that finds consumer shoppers to provide retail audits for businesses. Field Agent may ask shoppers to provide photos or videos of in store displays, to gather retail information or provide a mystery shop.

77. Gig Walk
Gigwalk is a service to help businesses find out how they are doing. The app pays people to walk around and gather information. Once you are approved to become a Gigwalker you get a map with tasks to complete in the neighborhood you're in.

78. Best Mark
Best Mark is a mystery shopping platform that measures customer experiences. You can sign up to become a mystery shopper and get paid to evaluate the customer service of companies.
Make your Money Work for You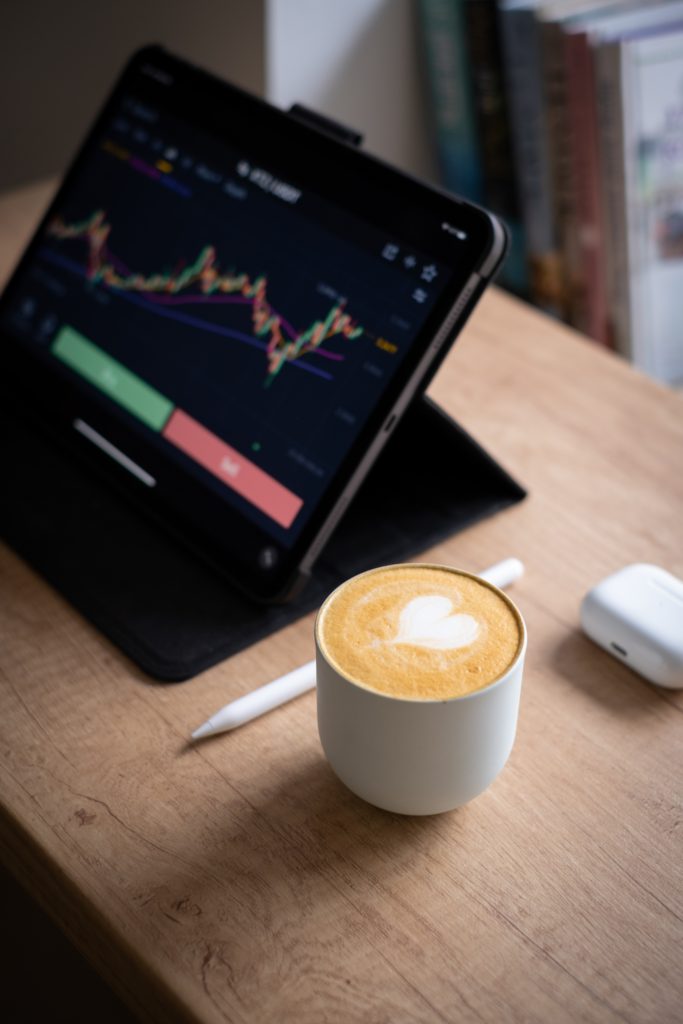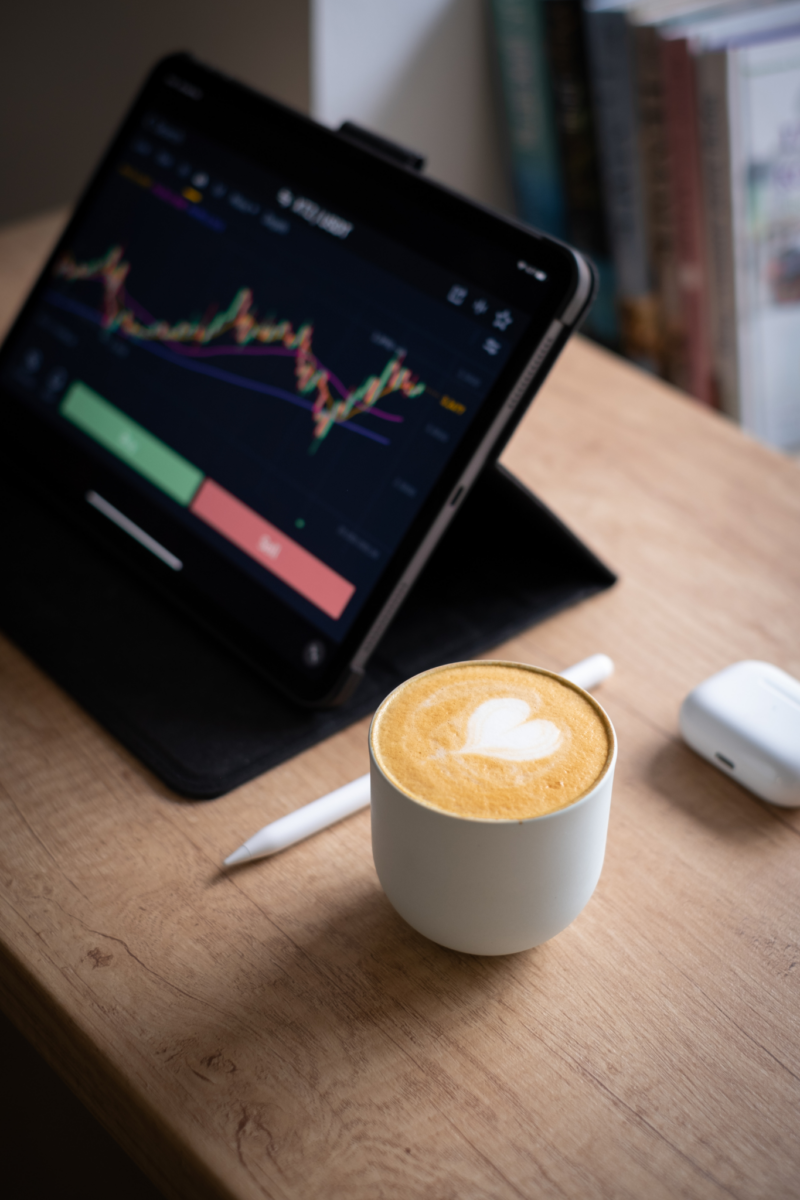 79. Stay on Budget with Every Dollar
80. Maximize Your Savings with Digit
81. Earn More Interest on Your Savings
82. Invest Your Spare Change with Acorns
83. Grow your Investments with Robinhood
84. Make Sure your Credit Isn't Costing You
85. Peer to Peer Lending

Other Ways to Make Money on the Side
86. Online Travel Agent
87. Data Entry
88. Medical Billing and Coding
89. Get a Seasonal Job
90. Substitue Teaching
91. Mystery Shopping
92. Participate in Market Research
93. Sell Real Estate
94. Join a Focus Group
95. Become a Notary
96. Donate Plasma
97. Buy Bitcoin
98. Sell CBD
99. Buy and Sell REIT's
100. Do Direct Sales
101. Check out Flex Jobs
How to Make More Money While Working Full Time
How can I make extra money as a stay at home mom?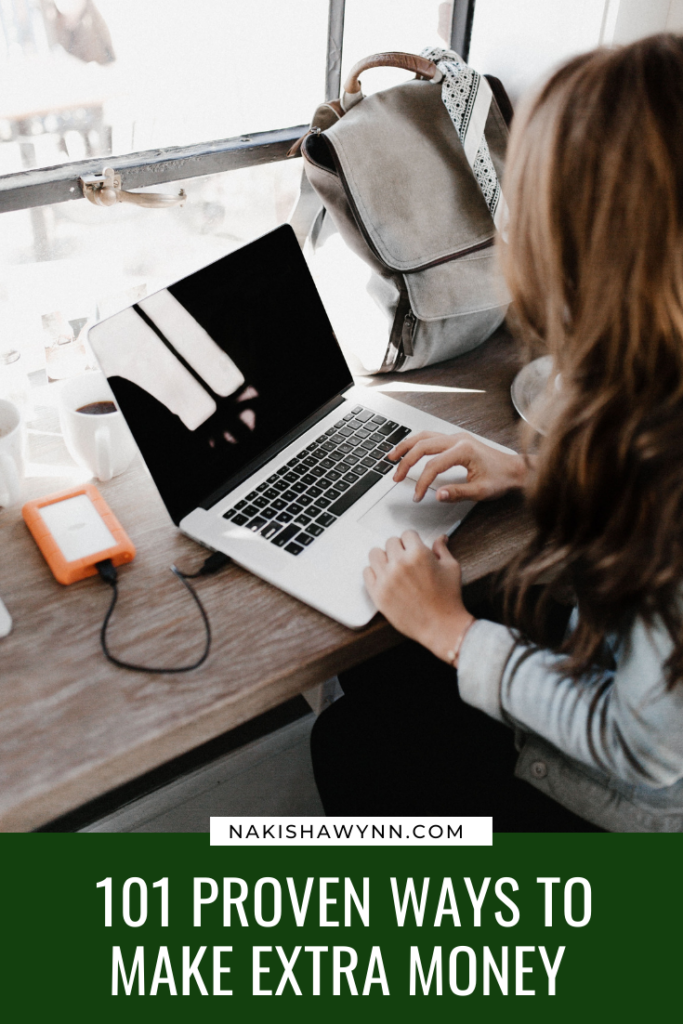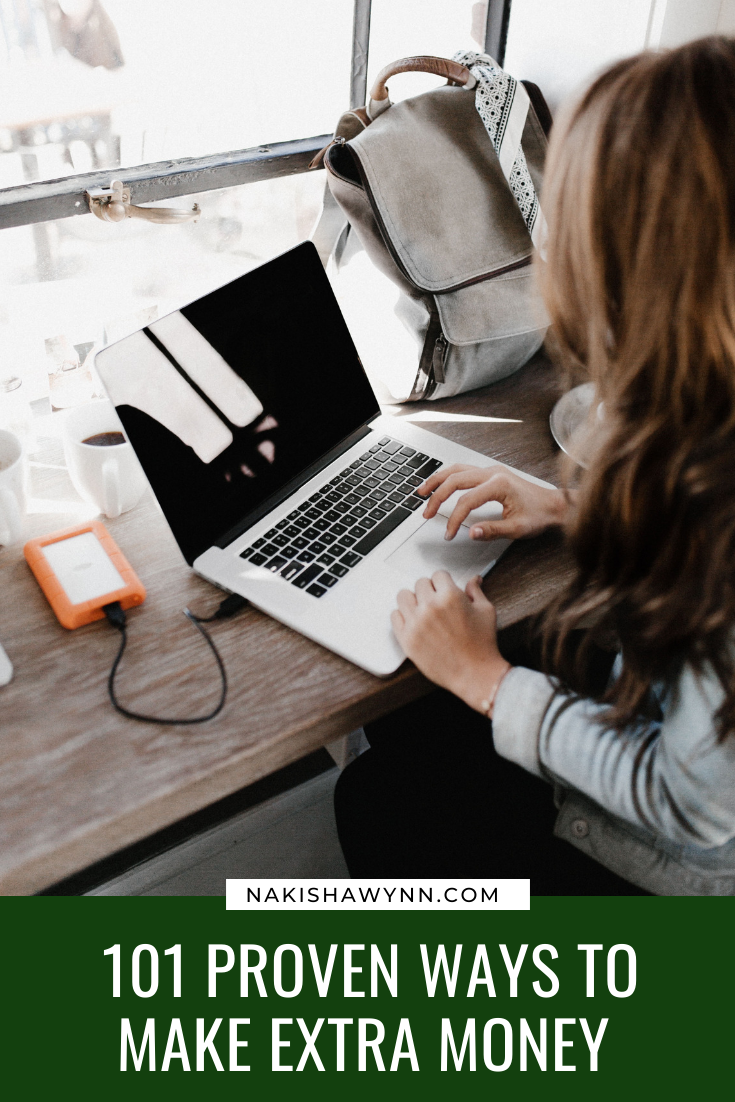 Best Ways to Make Extra Money on the Side